Kyan Palmer and Haley Vassar capture heartbreak's intimate pain in their mesmerizing new single, "Somebody Else."
? ? ? ?
Kyan Palmer and Haley Vassar certainly know their way around love, loss, and broken hearts: The two emerging artists have come together to capture heartbreak's intimate pain in their mesmerizing new single, "Somebody Else."
Remember driving down the highway windows down?
All the nights you got drunk, I'd pick you up across town.
Our forbidden love was a masterpiece,
painted in sweat on my leather seats.
But you were never all mine.
Listen: "Somebody Else" – Haley Vassar & Kyan Palmer
---
Atwood Magazine is proud to be premiering "Somebody Else," an evocative dark pop ballad that yearns for resolution and understanding. 23-year-old Los Angeles-based Kyan Palmer has been on Atwood Magazine's radar for quite some time, earning nods for his pulsing, smooth songs "Can't Help It" and most recently, "Poetry in Motion." He's also longtime friends with 19-year-old Haley Vassar, daughter of country icon Phil Vassar and a rising artist in her own right. Both musicians are inclined toward an intoxicating dark pop sound characterized by cold, vast soundscapes with bombastic pads, heavy melodies and fiery, close-miked vocals.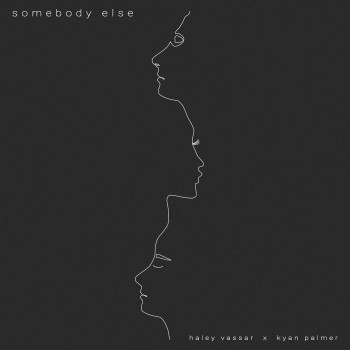 Vassar and Palmer both bring their A-Games to "Somebody Else," melting into one another as they sings separately and together of the betrayal and wanting. Palmer introduces the song through a spine-chilling verse filled with longing and nostalgia, love, hope, and confusion. He's unsure if he still wants his love back with him, considering the damage that's been done… but what seems certain is that he needs closure, and wants to feel wanted.
I still haven't seen you
in three damn weeks
But the smell of your perfume's
still on my sheets.
I know you think of me
when your lips touch his
'Cause I gave all the things
that he never could give.
But after all that is said and done,
I'm still not your only one.
"The making of this song was quite a journey," Haley Vassar recalls. "In the winter of 2017, Kyan and I recorded the first cut of the vocals in my manager's NYC apartment; they were intended to just be for the rough demo, but Kyan and I decided to keep those vocals in the final version because that moment and the process was really special and close to heart. From there, it took a long time to find a version that everyone involved (writers, producers, etc) felt sure about."
She continues, "The song took on countless forms, floating back and forth between studios in Los Angeles and New York. I think I speak for everyone when I say that the final product feels like something we can all be proud really of. Kyan and I have been supporting each other from the very start of both of our careers… He is one of the most talented singers and writers I know, and he is one of my best friends. I feel so lucky and excited that we got to do this song together! I hope people like the song as much as we enjoyed making it!"
The song's powerful emotions fluctuate and burst in a chorus overwhelmed by raw sadness:
There's somebody… somebody else.
Say you want me, you don't want me.
Got somebody, but it's not me.
Somebody… somebody else.
Haley Vassar picks up where Palmer left off, drilling into personal moments, shared memories and other intimate details that drive home the immensity of this heartache:
Does she know about the little things that you can't resist?
Or that I bought the bracelet that's still on your wrist?
Some nights I sleep in that sweater you wore.
Are my initials still carved in your door?
And after all that is said and done,
I'm still not your only one.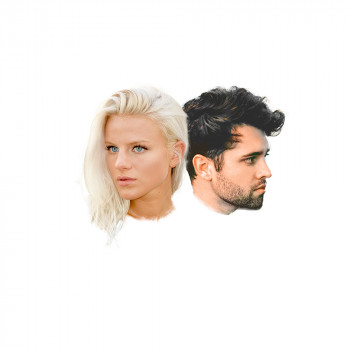 "The first time I met Haley, I knew she was a star and that we needed to work together," Kyan Palmer tells Atwood Magazine. Lucky "for me, the stars aligned and we were able to write in NY. Our first time in the studio with writing duo The Attire was so effortless, but Haley and I can both admit that this song wasn't easy to finish up. It has been one of our favorite records for so long, and we've been trying to make it perfect for over a year. I know we both put a lot into this record because it has such significant meaning to us. I mean, it's not every day that you get to release a song with one of your best friends."
In addition to the fact that both artists are clearly close friends, what seems undeniably true is their shared connection with heartbreak. Kyan Palmer and Haley Vassar may not get the happy ending they're looking for, but in bringing such dark, intimate suffering to life, they create a space for all broken-hearted souls to dwell, and perhaps find some sort of solace.
"Somebody Else" radiates with a crippling, haunting sorrow as both artists literally sing their hearts out, carefully crafting beauty out of their pain. Stream the latest from Kyan Palmer and Haley Vassar exclusively on Atwood Magazine; "Somebody Else" is out on all platforms this Friday, 4/27/2018!
? ? ? ?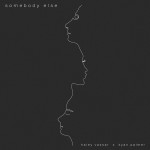 ? © Jennifer Bush