Honesty is paramount for a relationship, but it's not always easy. We give and take, give and take with the one we love, sharing with them our lives as we bear their loads, and they bear ours. All Is Well's intense new song "Push You" explores the intimate dynamics between two people striving to balance their own lives, while they support one another as well.
I push you further when you come close
Pull you back once I let go
I'm crawling back knowing I'll do it all again
Listen: "Push You" – All Is Well
---
Atwood Magazine is proud to be premiering "Push You," the latest single off All Is Well's upcoming album I Swear Someday, independently out August 19, 2017. Consisting of Hannah Van Slett, Nick Van Slett, Nate Krikke, Nathan Coles, and Erik Rice, All Is Well are a Grand Rapids-based post-rock quintet pushing music forward. The Michigan band goes well beyond classic subjects of love and loss on their latest single, diving into mental health issues and their implications on ourselves and others. Embracing a dynamic wealth of sound, All Is Well effectively capture a complicated swathe of emotions and nuanced ideas.
Case in point: This is a band to look out for.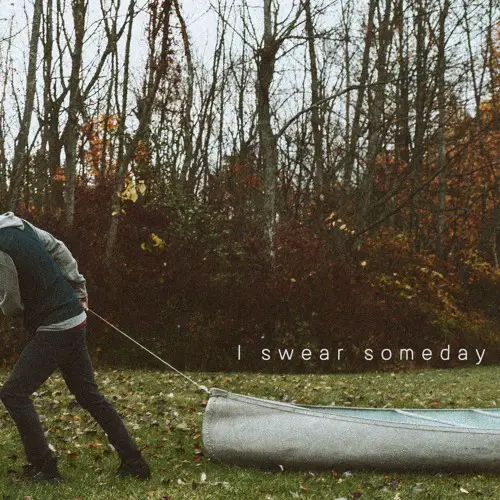 I'm redlined every time that
I try to make sense of all the thoughts
that spin around in my head.
We both know that it's wrong
and it's always on me.
The closer you reach, the farther I seem.
Gentle words from my lips.
I know you hear them, do they sink in?
You're the only one, the one to fix this.
I step away with your hand on my wrist.
"This song in particular focuses in on mental health and the impact it can have on a relationship," explains the band's Nathan Coles. "The lyrics of "Push You" cover a conversation between two partners, one of which who suffers with anxiety, and the other who attempts to make sense of the situation. The track fuses an aggressive refrain alongside intimate verses to encompass the roller coaster of emotions that someone with anxiety would face on a daily basis."
A vibrant guitar riff evolves into and devolves from a barrage of heavier rock as the verses progress. The duet finds both sides going back and forth in an open outpouring of truth that leads us up to an incredibly provocative chorus:
I push you further when you come close
Pull you back once I let go
I'm crawling back knowing I'll do it all again
We don't always have full control over ourselves. Our behavior is sometimes guided by emotion – and when you feel unstable or uneasy, it's all too easy to get caught up in the self and not realize the full impact of our actions and words. Who hasn't gotten carried away?
To see you like this, if I could only find a way to understand.
/I cannot defend how selfish I've been
/Why should I stay to say the right thing if it doesn't make a difference?
/I hate the way I hurt you when I do this
/I catch a glance, you look away, this distance, more than I can take.
/I can't hold you while I hold myself together.
Fall apart, fall apart. I'm walking away.
Fall apart, fall apart. Is it always this way?
But there's so much more to it than that when it's an anxiety disorder. "Push You" evokes the pain in this very real conversation, which is hard for both sides. "The song bookends — ending the same musically as it began, and ends with no real lyrical resolution to the conversation," All Is Well explain. "We wanted to show that this struggle is always ongoing, and that resolution is not always that simple, but every conversation is another step closer to understanding and helping those in need. This song is very emotional for us to perform, and we hope that others can connect with it as we do."
Like a flame that waxes and wanes, but never lets up, All Is Well's music swells to incredible heights, before dipping into stirring lows. "Push You" engages the deepest depths of a relationship – the mountains that you never fully figure out, but come to understand and work through over time. It's a waterfall of true, honest and important feelings, and it's the perfect set up for I Swear Someday – out in ten days' time!
All Is Well have a knack for hitting core human elements; whether this song speaks to you or your loved ones, remember that those honest, difficult conversations are often the most important ones you'll have.
— — — —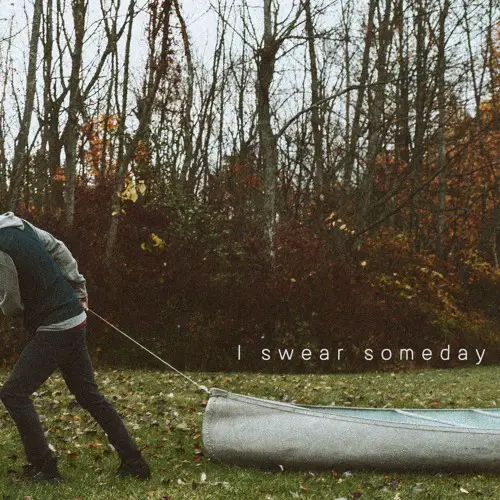 :: Listen to All Is Well ::