It is easy to believe something that you want to be true. What's harder is to see a lie for what it is, even when you so desperately want it to be real. Jupe Jupe explore this concept with new single "Faith In What You Hear." They put it best in saying that "sometimes the words we think we want to hear can turn out to be as hurtful as what we tried to avoid." "Faith In What You Hear" (released 8/4/17 independently) by Jupe Jupe is a rhythmically driven melancholy tune that explores the risk of giving someone your trust.
Listen: "Faith In What You Hear" – Jupe Jupe
---
The song starts right off the bat with rhythmic guitar and hits of synth notes between pulses. The lead singer vocalizes the lyrics with so much emotion you can almost feel the angst.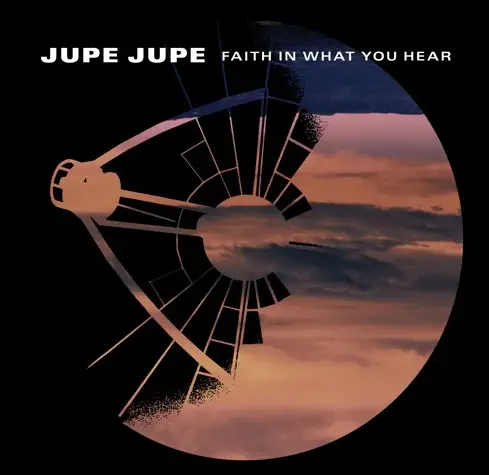 Here… 
The atmosphere
Whispers in your ear
You feel you're loved
There… 
You must beware 
Poison everywhere
You won't be loved
The first verse explores how easy it is to believe someone who is telling you all of the things you want to hear. You are blinded by what you want, and for that reason you are ignoring what you need. Bright pulsating guitar chords enhance the rhythm as the song begins to build to its chorus. The chorus is a repeating anthem, warning listeners to be careful. To not believe something that may not be true just because you are afraid of the alternative.
Faith in what you hear
Hurts more than you fear
The song then breaks into an instrumental stretch of fun guitar licks, chimes, and synths running throughout – sending the opposite message of the weary and sad lyrics. According to Jupe Jupe, this was intentional. "Musically we wanted to lay this melancholy on a pulsing dance feel, going for an electro pop/post-punk sound. We've always enjoyed music and vocals that are a bit mismatched in that way."
The second verse explores further how luring it can be to fall into someone's trap–someone who seemingly has all the answers. It is almost as if it is too good to be true, and that you should trust that instinct.
You're taken in 
Promising to win 
That's what you're sold
Out…
Creeping out 
Shadows of a doubt 
All you've been told
This is what you'll get 
Promises or threats
The post-pop synth rock sound breaks out into another instrumental break, allowing you to take in the words that have just been sung. The chorus plays through one more time, sinking the message in deeper. We all wish people would be honest with us. Unfortunately, that isn't the case. Jupe Jupe manage to catch that feeling of anger and vulnerability upon being lied to, and the hurt that comes along with it. They warn us to be careful, and to not believe everything we hear.
– – – –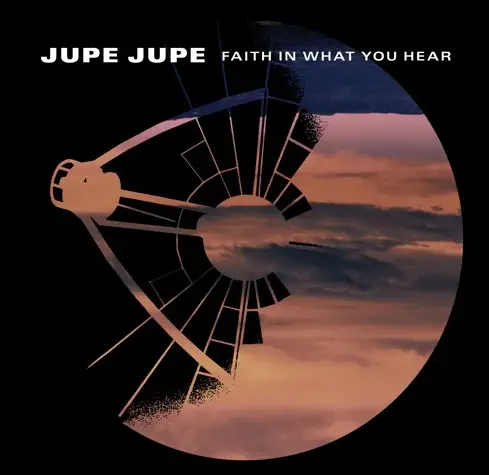 cover © Lord Fotog