Brooklyn soul artist Peter Wise talks about his new single "Only Gotta Start," the importance of shedding dark thoughts, and his upcoming album.
Stream: "Only Gotta Start" – Peter Wise
---
It's about doing some soul searching to figure out who you are and what you want, and working harder to be that person.
Brooklyn soul artist Peter Wise takes us through his own, personal journey of renewal in his latest single, "Only Gotta Start." With his previous releases frequently showcasing introspective lyrics about raw, real and relatable themes, the new song does just that, whilst also providing a melodic testament of leaving behind darkness, and embracing growth. As he lets go of all emotions of negativity, we can hear the benefits, as the track comes to life with an infectious, toe-tapping beat, soulful guitar riffs and soaring, memorable melodies.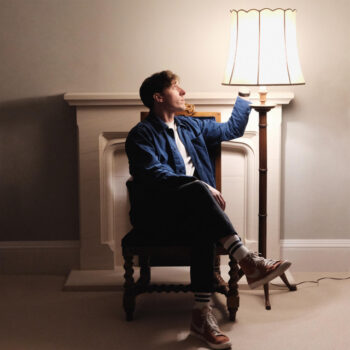 "Only Gotta Start" offers a glimpse into Wise's upcoming album which will see the songwriter opening up further about his everyday experiences and life struggles. Providing us a remedy to our woes, Wise always manages to bring a feeling of rejuvenation and brightness with his music and this new track is a reminder to dig deep for the courage to start anew.
Atwood Magazine spoke with Wise about the new single, the importance of shedding dark thoughts, and his upcoming album.
— —
Stream: "Only Gotta Start" – Peter Wise
A CONVERSATION WITH PETER WISE
Atwood Magazine: Peter, congratulations on the release of your latest single "Only Gotta Start." The song is about letting go of dark thoughts, pride, hurt, and frustration. Can you tell us more about the inspiration behind this song and what it means to you personally?
Peter Wise: Thank you! This song came to me in two parts. The initial inspiration for the song came during Christmas time a year and a half ago when I was stuck quarantining and couldn't see my family. It gave me some time to reflect on a past relationship, and how to get closure on something I didn't want to end. This idea of starting over stuck with me, and came to fruition on the subway home from a gig. I had a particularly bad gig where I was playing covers for very few people, something I felt was beneath me at the time. I had a really busy summer last year performing, however I didn't feel like I was doing what I ultimately wanted to be doing, which is writing, recording, and performing my own music. So this song was a conversation in my head, telling myself to let go of what I couldn't control, make peace with and be grateful for who I am and what I have, and move on to whatever is next in my life.
Peter Wise: I think my music is a reflection of who I am as a person, and "Only Gotta Start" is a great launching point for who I am as an artist. I started playing classical guitar and piano when I was five, but I really fell in love with music when I discovered classic rock, and this whole world of singing, storytelling, and guitar driven music of the 60s and seventies. Artists like Jimi Hendrix, Eric Clapton, The Eagles, Bob Dylan, and Joni Mitchell had a huge impact on me, and I think those influences of narrative, guitar driven pop rock music are at the backbone of everything I do musically. I was also influenced a lot by current artists such as Lizzy McAlpine, Bruno Major, The 1975 and Billie Marten. Ultimately though, I wasn't thinking about any of these elements when I was making "Only Gotta Start." I had a song come to me that was almost an instruction to me on all the things I was frustrated about, and how to let them go. I then wanted to make music and production that matched this conversation in my head, telling me to be more peaceful and work harder to be happy. I think all my influences, all the things I love about music then naturally found their way into the song and the production.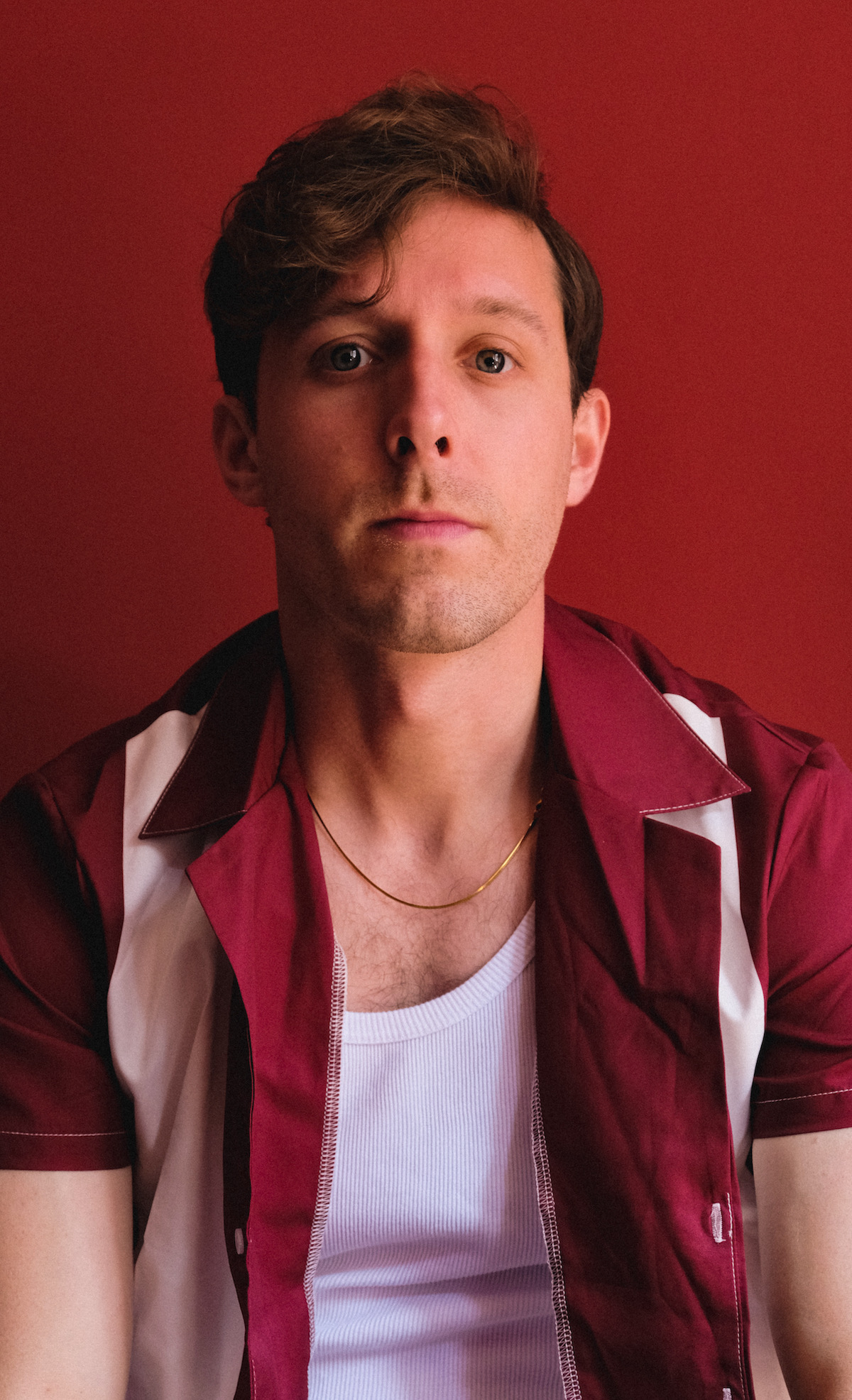 The release of this new song marks the beginning of a rebirth for you, where you have set out to be the most authentic version of yourself. Tell us more about this. What was it about your previous releases that you feel didn't represent you wholeheartedly?
Peter Wise: I've always written music not out of a desire to make music, but out of a necessity to make sense of my life and the world around me. I've experimented in a lot of different styles, worked with different producers, and played with a lot of different musicians. When the pandemic happened I physically couldn't collaborate with people as much, had the time to record and produce my own music, and also was at a place where I couldn't financially justify spending money to pay for producers or a recording studio.
So I started diving into music production, and really studying how to make records. I feel like it's been a three year process of trial and error, hearing myself over and over, and through the process really discovering who I wanted to be as an artist. I think I've always been a very confident person but haven't always been the greatest communicator or the most assertive person. This has sometimes hindered me in working with other people as I haven't always been as demanding as I need to be to see an idea through.
I produced, mixed and mastered "Only Gotta Start" on my own, and that whole process has really taught me a lot about all the different stages a song goes through from start to finish, and what is required in each stage to push a recording forward. I think this creative process has also been reflected in my personal life, as I feel like I've learned a lot more about who I am, what I want to be doing, and who I want to surround myself with. I'm by no means a finished product but I think I have a much better sense of who I am, and there's a confidence in my new music that I haven't had before through this better understanding of self.
The production of "Only Gotta Start" involved some experimental techniques, such as using your older sister's child-sized violin. How do you feel these creative choices contributed to the overall sound and atmosphere of the song?
Peter Wise: I think subconsciously there's a lot of call and response in "Only Gotta Start" that is reflecting the conversations I am having with myself in the lyrics. I brought all my recording equipment from Brooklyn up to Massachusetts and set up shop for the winter fleshing out song ideas and experimenting. I allowed myself the time to create and experiment in a way I hadn't before. I think this enabled me to try stuff like trying to make music out of my sister's baby violin, or playing the drum sounds on a drum set I bought that I resampled on my computer.
I did a lot of voice pitching in "Only Gotta Start," recording at slower speeds and then speeding and pitching up my voice to sound like a higher voice or female voice, and vice versa to produce a lower sounding voice to build out the choir in the chorus of "Only Gotta Start." And I did a lot of experimenting with the guitar tones in this song. All of it reflected all these different moments in my life that I was thinking about, relationships I was trying to get over, frustrations about my career, regrets about not being a good enough friend, or desires to bring new experiences in my life. It wasn't necessarily a conscious decision but I think all the different ambient sounds in "Only Gotta Start" are to relay all the voices in my head I was grappling with.
"Only Gotta Start" is taken off your upcoming album, which explores honest and relatable themes like aging and relationship issues. Can you give us more insight into what else we can expect from the album?
Peter Wise: I have thirteen songs that fit into a complete body of work. I'm still undecided on exactly how I will release them, so right now I'll be releasing them once a month for the foreseeable future. The album is the arc of a relationship, meeting someone, falling faster than you're ready for with someone, going through rough patches, dealing with feelings of insecurity, pride and egotism, reaching the end of a relationship and the heartbreak that brings, and then figuring out how to move on and let them go. I think musically this album showcases everything I do, hard driving rock songs, soulful and introspective songs, pop leaning hook-y songs, and folk and jazz – infused songs. I'm very excited to share it all with you over the coming months!
When you think of "Only Gotta Start," what three words immediately come to mind?
Peter Wise: Well the line that proceeds "Only Gotta Start" in the chorus is "let go of the dark." That's not three words but "let," "go," and "dark" really are the three words that come to me, as they complete the sentence for what I am starting to do, learning to start over by not harping on thoughts and feelings that hold you back.
"Only Gotta Start" is like a musical pick-me-up. Do you have a go-to song by another artist that you listen to when you need cheering up?
Peter Wise: "Fix You" by Coldplay was always my pick me up song growing up, and it will always have a special place in my heart because of that. More recently I've been digging into Bruno Major's music, and his songs "Regents Park" and "To Let A Good Thing Die" were exactly what I needed to hear when I was finishing this album. They hit on the same message to me as "Only Gotta Start," being grateful for past experiences and the lessons you learned through them but ultimately letting them go, whatever they may be.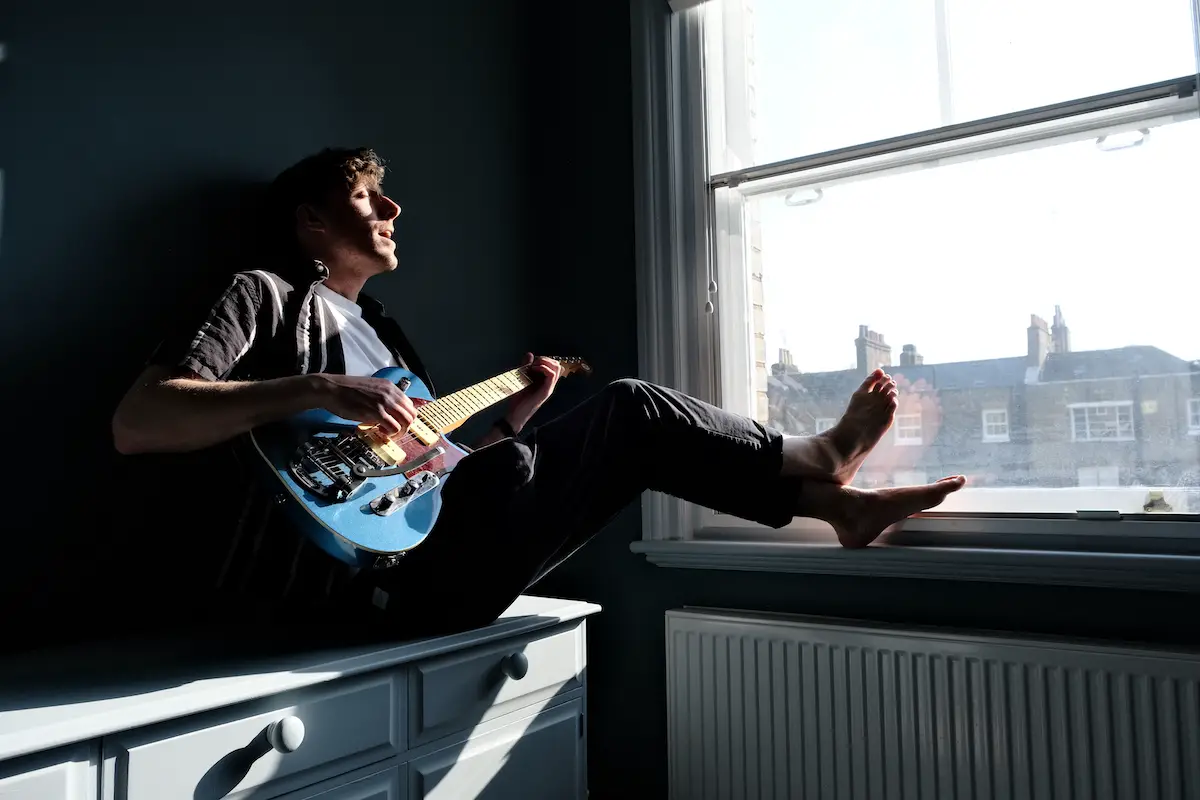 Lastly, what message or feeling would you like listeners to take away from "Only Gotta Start" and your upcoming album as a whole?
Peter Wise: "Only Gotta Start" I feel truly does represent a new beginning for me and my music. It's relatable on many levels, it's an easy listen if you want something driving and upbeat, but has a lot more substance to it if you want to dig into the lyrics and the music more deeply.
Ultimately, "Only Gotta Start" is about learning to be confident in who you are and the decisions you've made. It's about doing some soul searching to figure out who you are and what you want, and working harder to be that person. I think that's a very relatable feeling to a lot of people who feel that they've hit a crossroads in their life and are figuring out what to do next. The album as a whole follows that same idea of letting go and learning to be more confident in who you are, regardless of how that's perceived by other people or where that takes you in life.
— —
Stream: "Only Gotta Start" – Peter Wise
— — — —
 © courtesy of the artist
:: Stream Peter Wise ::
---