Brooklyn indie rock band Plastic Picnic dive into their dreamy and dynamic debut album 'As Long As You Need,' a consistently catchy, cathartic, and impassioned release that embraces the spectrum of life experience.
Stream: "Slide" – Plastic Picnic
---
Joy and sorrow aren't as separate as we tend to imagine, and when we explore the space where they meet, we can find some of our most interesting moments.
– Gordon Taylor, Plastic Picnic
We prefer to use compostable wood and paper products with our food, but when it comes to music, we're all about Plastic Picnic.
There's no throwaways with this band.
Poor recycling jokes aside, Plastic Picnic have been lighting up the airwaves with their brand of indie rock for several years now, and their debut album is an "all killer, no filler" elevation of the music their fans have come to know, love, and cherish.
Dreamy and dynamic, As Long As You Need is a consistently catchy, cathartic, and impassioned release that soars high and swoops low as Plastic Picnic embrace the spectrum of life experience, dwelling in emotive depths and finding a spark of light to hold onto, no matter the situation.
You were looking at me,
I noticed it from across the room
Brown-eyed shy eye contact made you move
You say that you miss the warmth
Well, have you been to Rockaway?
'Cause I'll take you there in May
Not as perfect as the beaches in L.A
But I got good friends there
and I swear they'll love you, babe
Who was I to let you slide?
I knew wanted you, but fear kept holding bite
Who was I to think you'd lie?
I know I need you, but I also needed time
Independently released July 29, 2022, As Long As You Need is an incredibly cohesive, warm, and wondrous (re)introduction to Plastic Picnic. Formed in New York City in 2016, the band of Emile Panerio (vocals), Lincoln Lute (guitar), Marshall Hunt (bass), and Gordon Taylor (drums) have released two EPs to date. In premiering their self-titled debut EP in 2017, Atwood Magazine's Christine Costello praised their music's smooth blend of life in New York and the picturesque, idyllic world captured in eighties' Hughes films: "Plastic Picnic strive to present the stark contrast between the idyllic and the reality, while also preaching the appreciation of the ordinary life… Plastic Picnic is a sophisticated mirroring of modern society, coupled with a feat of retro, synth arrangements to complete that longing nostalgia for simpler times."
The succeeding years have been good to the Brooklyn band as they experimented with instruments and expanded their art as well as their fan base. 2019's sophomore EP Vistalite saw Plastic Picnic building upon their "signature dreamy soundscapes and synth-laced hooks" per Atwood Magazine's Adrian Vargas, and more recent singles like "Golden Days" and "Awake" (which didn't make the album) remain standouts in the group's discography.
For Plastic Picnic, As Long As You Need is so much more than a "debut": It's an affirmation of who they are as musicians and people, and a definitive assertion of the musical identity they've embraced and cultivated over these past six years.
"As our first full length record, some of these songs come from old ideas that marinated and morphed over years of playing together, while others were filled with new discoveries that came into being while recording," drummer Gordon Taylor tells Atwood Magazine. "We wrote most of the material during the height of the pandemic, sending demos back and forth to each other, as we quarantined. When we were finally able to get together and rehearse in person, all these ideas took on new lives, changing in ways we couldn't have predicted. When it finally came time to record, instead of booking a studio, we rented an airbnb upstate and brought our producer and all the equipment we could find. Over the next two weeks we ended up rewriting and tweaking almost everything. It's amazing to see how many lives each song can take on."
"We've never released this much material all at once before, he continues. "A full length album gives us space to explore all the elements we're interested in as songwriters. There are the pop moments, like 'Honey,' the tender, like 'Roslyn,' groovy like 'Garden State,' and rock like 'Pixie.' We realized that even as we branch out into these different styles, the end result is distinctly Plastic Picnic. It's what inevitably happens when we come together as a band."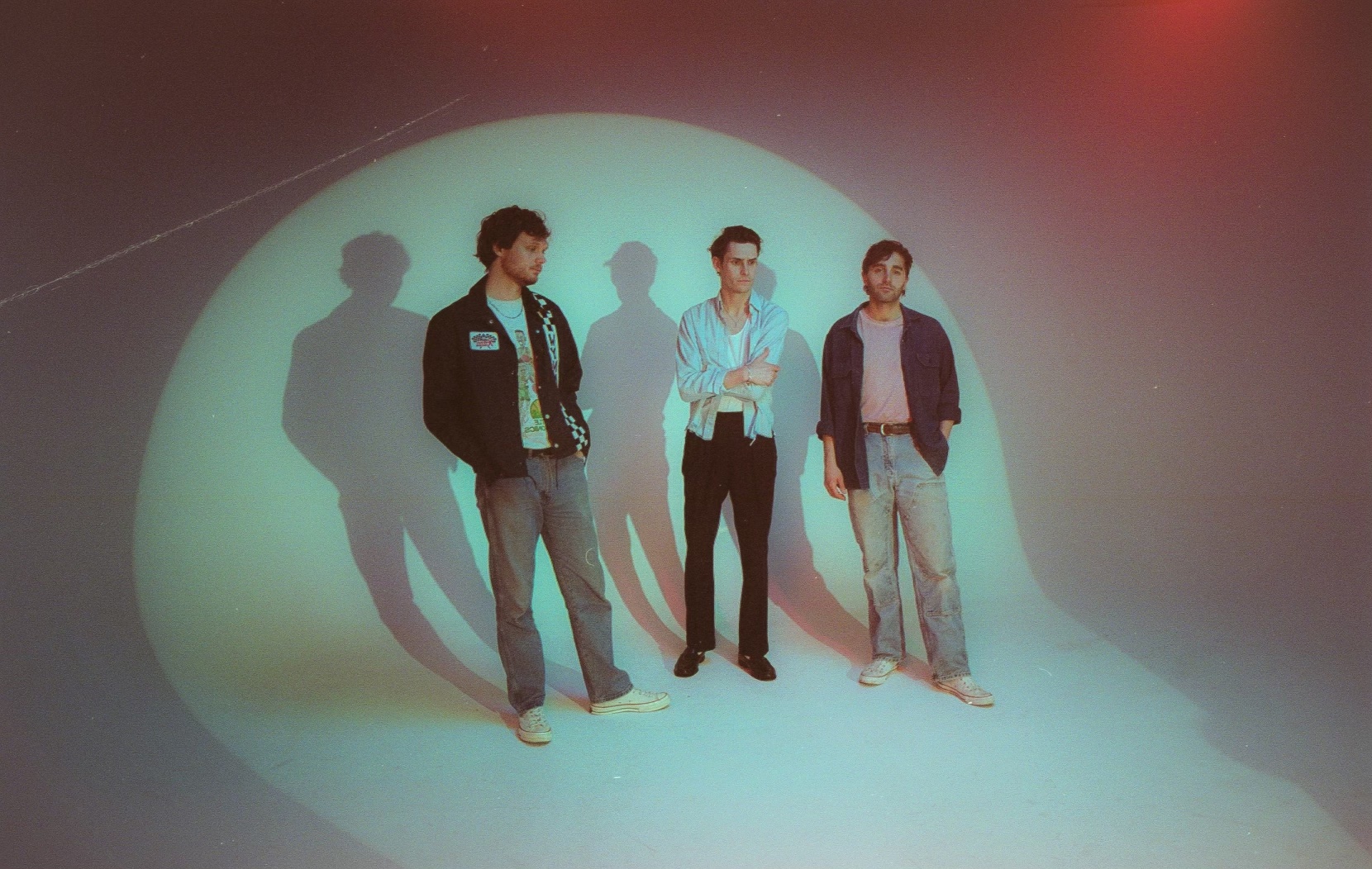 Embracing their multiple roots and interests, Plastic Picnic approached this record with a vision – and considerable intent – in mind: 
"We certainly had a desire to make sure the record was a mixture of new ideas and core band identity," frontman Emile Panerio says. "We took it being our first full length seriously and while wanting to progress forward creatively we also wanted to pay homage to how we first started, some of our earliest token tricks etc. So sonically we wanted to find a middle ground between that OG Plastic Picnic and something entirely more mature and fresh."
"Lyrically I had a similar approach and vulnerability has always been a forefront of my style and my inspirations, so I definitely dug deeper there and uncovered things I wasn't ready in the past to write about. That's kind of what changed over the course of recording, I think the state of our country wasn't something we were able to not talk about—it felt irresponsible to not have an opinion, so songs like pixie and distilled felt born out of that desire to speak up. And I think that complimented the escapism on the record — something else we still need art for amidst the chaos of our not so lovely reality."
"I think in regards to giving up control, thus including relinquish above — there was a freedom artistically we found when we didn't rush this record," Panerio continues. "And I think that loss of control is a useful theme throughout our personal lives too. Not apathy, but patience and commitment towards things or people you care about. More inspired by personal relationships, this title came from the lyrics in 'Better Coast,' the opening line being, "I can wait as long as you need." The sentiment of knowing what you want and being willing to give someone as long as they need to be ready—coming from love more than uncertainty. The title seemed fitting to more simply suggest to go easy on each other. I think understanding, uncomfortable conversations and patience have all been big themes these past few years and this is encouragement to not give up on each other or yourself."
Forget three days after all the sirens
Dire frustration pulling arms up highways
While you're at home
Safely watching madness unfold for you
Wake up faster, build a better fire
Catholic Karen waving "All Lives Matter"
Take her children, maybe then she'll listen
While you're still home safely watching madness unfold
You only cared when they knew
You hadn't posted since noon
And now you try and pretend
Pretend it's better, better again
---
Thus we get As Long As You Need, a multi-colored tapestry ready to soundtrack our highs and lows. "As Long As You Need is a daily fitting title — the album is a very sincere and vulnerable large chunk of our personal experiences over the past decade," Panerio adds. "I wanted our first LP to really feel like getting to know us, what we've experienced and what we're learning as we age together. A big theme was confrontation — things I personally avoided for most of my twenties — past traumas and unhealthy coping mechanisms."
Opener "Honey" sets the album's tone from the start, with glistening guitars and radiant vocals that rise steadily "from vulnerable bedroom pop to full band," in Plastic Picnic's words. It's an uplifting ray of sonic light, hope, and potential even in the face of lost love. "I told you this over and over, there's someone else," Panerio sings, an earnest ache permeating his expressive tones. "And I can't always bank, I won't end up saving myself."
Further highlights include the moody, driving "Garden State," the beautifully intimate, heartbreakingly tender piano ballad "Sour," the churning emotional outpouring "Do or Dive," and the indie rock upheaval "Pixie," which we recently added to our 70th Editor's Picks. "Plastic Picnic inspire us to keep our spirits high and stay the course, in spite of it all," we wrote at the time, calling "Pixie" "an emotionally stirring, sonically stunning reminder that in order for real, sustainable change to occur, we can't "move on" from tragedies after a few days – no matter how numb we've become."
"I think 'Roslyn' and 'Distilled' are my highlights mainly because they were the hardest to record — and if singing words is emotionally challenging to me, I believe I've been vulnerable and am sharing something sincere and that's what my favorite art always has been," Panerio says on the topic of favorites. "If the song still hurts to perform, I've done my job right."
"I'm also partial to 'Cartouche' and 'Slide' — being a collaborative band we're all really good and giving songs a third and fifth and 20th chance to reinvent itself before being a final pick. Slide was one of those songs I believed in and took a long time to find its final polishing that ended up making me adore it, so that's a happy one to play (for a change). I like to think those two songs are a hopeful and more sunny end for everyone after an otherwise emotional record to get through."
---
As far as lyrics are concerned, the Plastic Picnic vocalist has more than a few moments to choose from.
"I think I'm proud of how songs flow into each other on this record, something you can't always capture on an EP, for example how 'Distilled,' 'Sour,' and 'On Your Back' all have narrative ties," he observes.
"As for one liners I'm 'happy' with: "I just wanted to be let down to prove I can be found — on the side of a highway ejected and face down, but fine like always, just needed to be shaken awake" from 'Distilled,' "You found my capsized metal poisoning the soil in your ground, I can clean it up if you haven't already had enough" from 'Sour,' "I'm a useless shell, I'm a bible in your hotel" from 'Better Coast,' and "You only cared when they knew you haven't posted since noon" from "Pixie."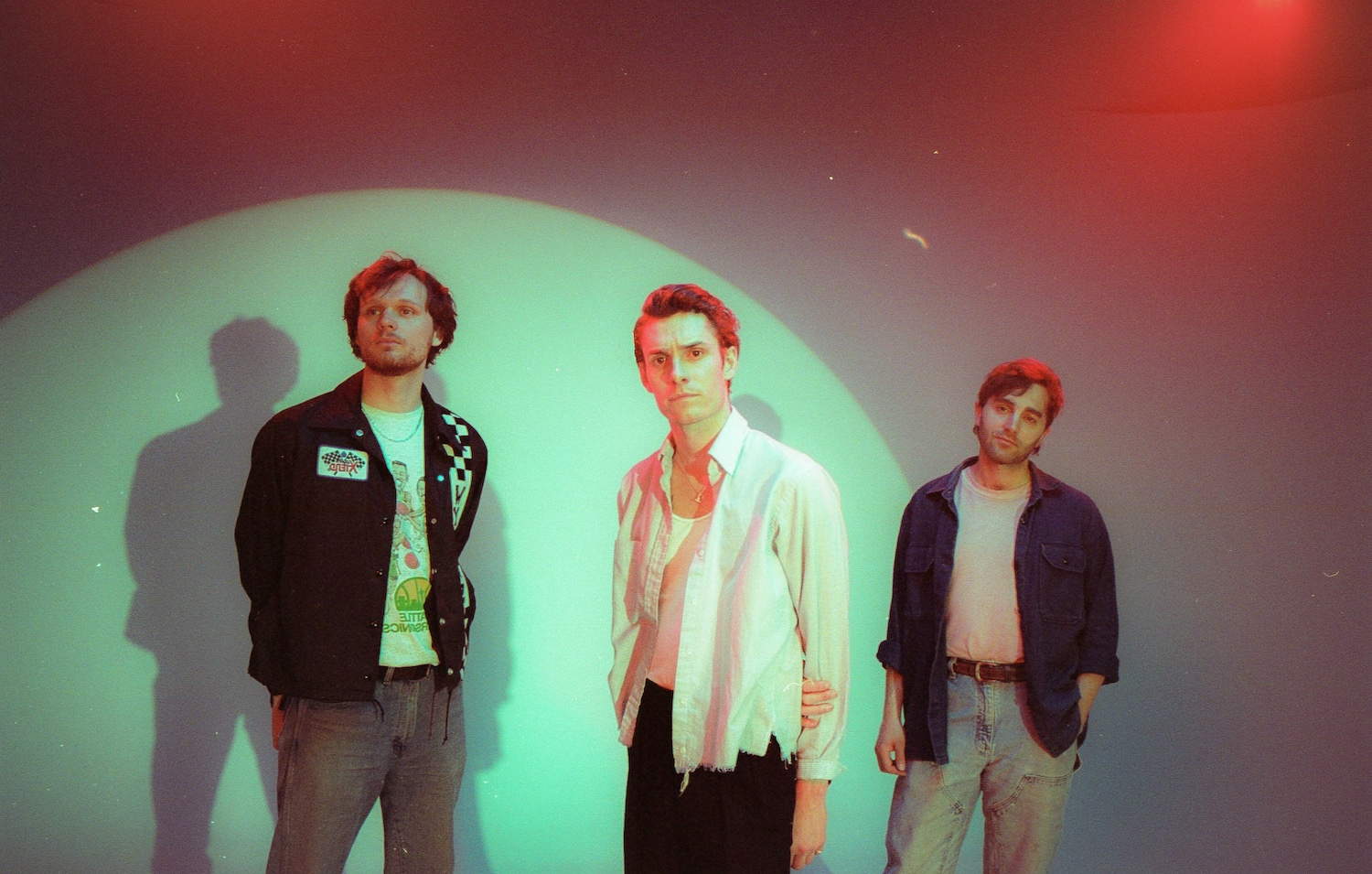 There's a lot to love about this album; a record full of energy and emotion, vulnerability and reckoning, As Long As You Need hurts in all the right ways
while helping us lean toward life's brighter side – even when it hurts a bit. As Plastic Picnic come of age, they take us on a vivid journey that is equal parts dreamy and grounded, ethereal and real.
"We used to describe our sound as sad music for people to dance to," Gordon Taylor shares. "While we've grown and changed since then, that combination of joy and sadness still informs our style. Joy and sorrow aren't as separate as we tend to imagine, and when we explore the space where they meet, we can find some of our most interesting moments. The happiness and pain of the record compliment each other, rather than competing. You can be sad and happy at the same time, and that's not nearly as trite an idea as it sounds. If you can experience both at once, then there is always space for joy, even in the hardest of times."
Experience the full record via our below stream, and peek inside Plastic Picnic's As Long As You Need with Atwood Magazine as the band goes track-by-track through the music and lyrics of their debut album!
— —
Stream: 'As Long As You Need' – Plastic Picnic
:: Inside As Long As You Need ::

— —
Honey
Honey is about resignation in a crumbling relationship. The song grows from vulnerable bedroom pop to full band, opening the album up with playful joy even while nostalgia seeps in.
Garden State
Garden state is a commentary on the bleakness of modern dating — especially amongst app dating there can be such a lack of transparency. A lot of people find themselves on either ends of the spectrum, whether they're the one that's looking for less or the one that's looking more. It's a challenge to find sincerity on that platform and Garden State explores the pain in that and the classic conversation of "what are we?", attempting to navigate it honestly.
Pixie
Written during the height of the pandemic and protests, and (as fate would have it) recorded on the day of the Capitol Insurrection, Pixie is a song about experiencing such events through social media and the distance that it creates. It explores the way something so urgent can also be so easy for some of us to forget, especially the more privileged among us. At a time when the community needs it most, it's also encouragement to do the right thing when no one's looking.
Probably our grittiest song yet, "Pixie" is guitar forward, raw, and stripped down. Sludgy distortion meets honest lyrics about the doom scrolling detachment in a desensitized population.
Futile
Futile is about the anxiety of seeing your 20s slip away. It's sympathizing with those fears while trying to find contentment among so many social distractions, especially with the internet full of people telling you how to live. We hope Futile gives a little hope to people still feeling like they haven't quite figured out life yet, we're still finding our place too.
Do or Dive
Do Or Dive was a revival of an old song we wrote a few years back. Inspired by a neighborhood bar in Bedstuy. Playing with predictable repetition in a relationship, Do or Dive follows a drunken argument that gets nowhere — wrestling with the belief that something you care about will fall apart.
Roslyn (ft. Overcoats)
Roslyn is a very vulnerable confrontation with a family tragedy. Settled more in sentimental folk roots, featuring a haunting duet with vocal duo Overcoats Roslyn breaks through the taboo conversations at the family table. Inspired by a personal loss, Roslyn questions how to cope healthier in times of pain.
Better Coast
Better Coast focuses on the pitfalls of an unhealthy relationship and the difficulty of breaking its destructive cycle. The seasonal reminders and how recovery can come in swings, depending on what you're distracted by. I think a lot of us can relate to that feeling of being over something until you stumble upon an emotional trigger—-whether it a place, an item or a season.
Distilled
"Distilled" deals with substance abuse, solitude and the dark side of nightlife. Punctuated with hypnotic acoustic chords and fluttering vocals, the track renounces nihilism, urges individuals to accept their faults, and encourages them to acknowledge that it takes help to mend them. This one is about watching out for your loved ones and always checking in with people going through something. I think I've lost friends and family because I waited too long to ask, so this is encouraging each other to look out for one another.
Sour
Sour is an admission of guilt, following Distilled purposefully on the record—it highlights the feeling of failure after losing someone. I think the viewpoint of sour could be interpreted as the the victim or villain in the aftermath of loss, whether it loss of life or a relationship.
On Your Back
While Distilled is a plea for help from someone suffering and Sour is the admittance of failure, On Your Back is the funeral song if they never got the help they needed, the consequences of your failure to someone that needed help.
Cartouche
Cartouche is a more hopeful song. It's that feeling of trying to convince someone you're all in, when they might not feel the same way. Although the outro's sonic landscape feels like a sunset, to me it's a grateful look back on something that didn't work. In death, a breakup, a tragedy I think it's important to find peace and look back with light, it's important to grieve always— but cartouche highlights the importance of good memories after such an event.
Slide
Slide is a deceptively breezy song about trying to find a sense of self amidst a lost relationship. It's a sunset soundtrack about a sliding door moment, a warm reflection of what could've been with someone you admire, but ultimately lost. Similar to Cartouche, I wanted the final moment of the album to be looking over your shoulder, grateful for your experiences, even amongst a big change. The past few years haven't been a lovely time for so many people, Slide digs for some hope in the future.
— —
— — — —

? © Bronson Snelling
:: Stream Plastic Picnic ::
---