Queens activist, educator, and rapper Regi Angelou makes a powerful statement with her intimate and timely "We, the People."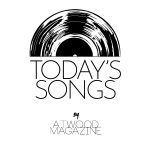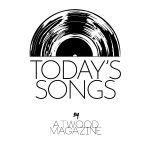 Stream: "We, the People" – Regi Angelou
---
There is a certain urgency that has been lost since the summer protests following the barbaric murder of George Floyd. Once the fall months hit, people generally returned to their lives filled with memes, TikTok dances, quarantine shenanigans and ridiculous Twitter arguments. While this was all happening, the underrepresented populations in this country continued-and still continue-to face unjust treatment.
It has been reported that 181 Black people have still been killed by police since Floyd's death in May. Black people make up for 18.7 percent of police killings since that fateful May 25 day, despite only accounting for 13 percent of the U.S. population. On top of that, Asian Americans have faced unwarranted violence countless times since COVID-19 creeped into the U.S, culminating in a racist mass shooting at three spas in Atlanta. Life is still hellish for these communities.
With these issues in mind, Regi Angelou attempts to erase common complacency amongst the masses. Now is not the time to stop the fight, and Angelou's urgency shows that on her late-2020 song "We, The People." The Queens-based MC is an activist, educator, and rapper who shows an undying passion for her community; as evidenced by her "Welcome to Far Rockaway" video, which was a mini-documentary that highlighted the culture and important landmarks throughout the areas in which she grew up in.
---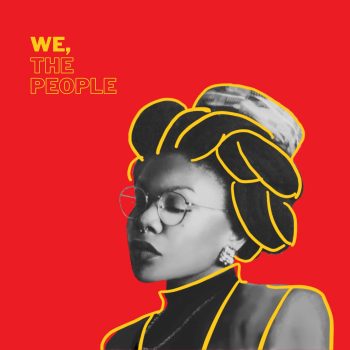 Angelou puts her universal sentiments bluntly on "We, the People." The stark drums and rippling keys offer a spacious foundation for the artist and educator to speak with deft insistence and assured objection.
Feeling like fuck a community if you don't own it
Challenge who really control it
Land of the free but they
still won't admit that it's stolen
Nigga, stay focused
Throughout the track, Angelou presents an exceptional amount of pride while decrying and exposing the tired systemic narratives that continue to shut out underrepresented groups from proper healthcare, cultural agency, fair treatment, and a good life in general.
Angelou describes "We, The People" as a thoughtful journal entry that is both intimate and current.
"When I say 'all these black bodies embody the movement,' I reference the life and death of people that became unexpected martyrs," Angelou tells Atwood Magazine. "It's a shame we have to die to trigger people's will to take action."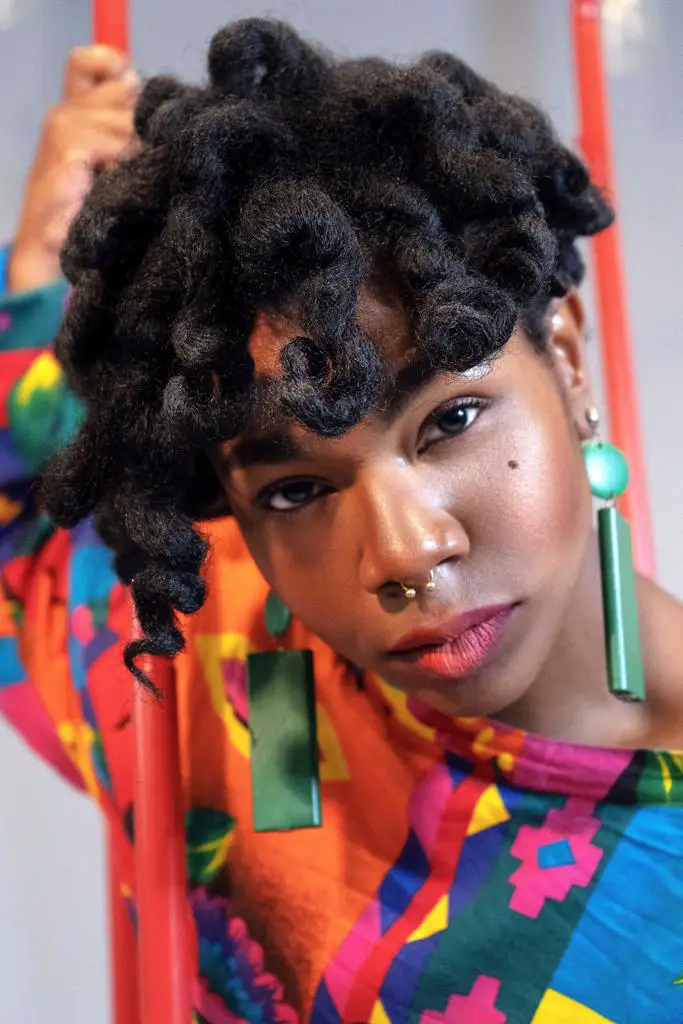 Her thoughts remain distressingly timeless, especially as people like House Speaker Nancy Pelosi paint George Floyd as some kind of superhero figure that sacrificed his life for the betterment of our community after Derek Chauvin was finally charged for three counts of murder. As evidenced by Knock LA writer Cerise Castle, the reporter who chronicled the last 50 years of gangs within the Los Angeles County Sheriff's Department, the fight against the system will, and should, live on.
"If we ain't talking about what's going, then what are we talking about?" says Angelou. "Writing this record was from free thought. I did not know how the song would be structured. After dwelling on the beat and attending a number of protests, I realized exactly what it is that I needed to say. I did not approach it as making a poppin' record, but I approached it like a journal entry. The tone was deep and thoughtful and I felt it was important to convey that in my lyrics. I wanted to be intimate, but I wanted to be current."
"I also felt I created the chorus not to be easily digestible; 'we gon f*** sh*t up til there ain't no mo, because it's been too long on the status quo, the revolution still alive.' My intention of putting this song out was to remind people we have to be deliberate in our respect for other people or we should expect anger as a response to injustice moving forward."
Black folk' producing that life you're consuming.
Give us the loot for the shit we influence
Or we just gon have to take Action
Now we got traction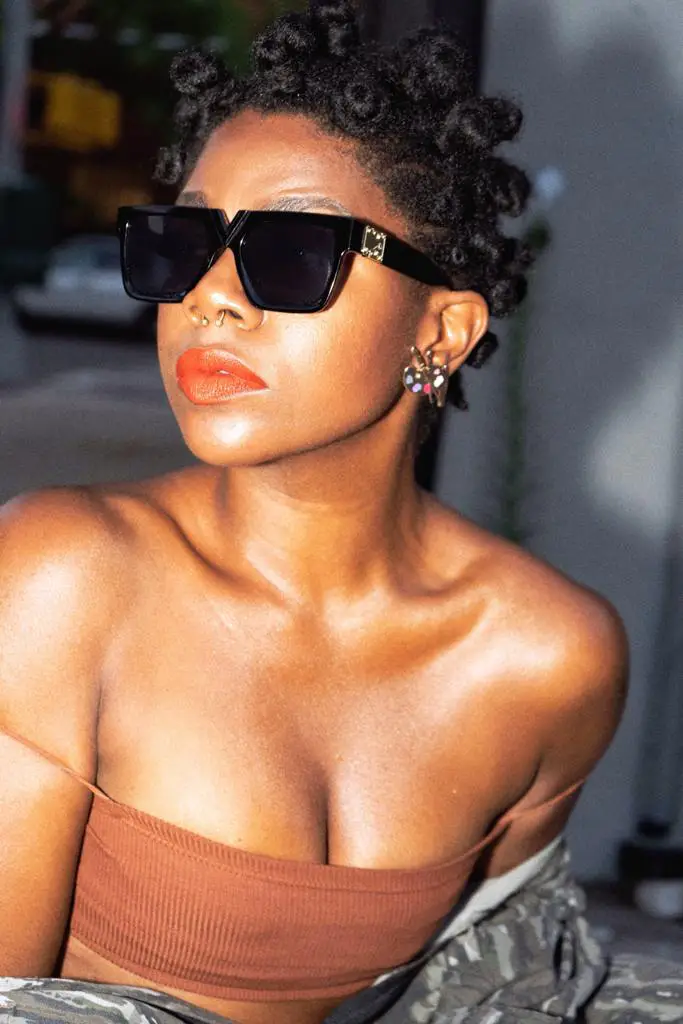 Angelou's words carry colossal weight, and rightfully so. The song isn't just about continuing this never-ending fight. It's also about reclaiming a culture that has been exploited by the capitalistic washing machine. The music video, which shows stern-faced protestors and Angelou propped in an important leadership role, reflects the artist's fight for reclamation and a brighter future. The chorus is a forthright chant that summarizes how Black people have felt about the system for years, and how technological advancements have allowed the revolution to be televised.
Altogether, the song is a noticeably powerful statement with very little subtly, which is great considering people's false sense of comfort. Normal life will inevitably resume, but so will a hopeful resistance against centuries of systemic racism. The discussion must continue well after the Chauvin trial because, as Angelou said, "If we ain't talking about what's going on, then what are we talking about?"
— —
Stream: "We, the People" – Regi Angelou
— — — —
? © 2021
:: Today's Song(s) ::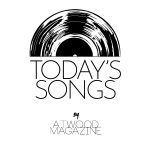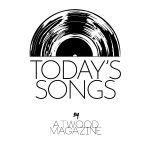 ---
:: Stream Regi Angelou ::