Translating the intimacy of the track in its acoustic form into an impactful arrangement, featuring strings and a full band, Ski Team provides a new experience through the rework of previous single "Photos."
Stream: "Photos" – Ski Team
---
Previously released in a stripped back form back in 2020, "Photos" is a rework of the Ski Team's single of the same name. Usually a one woman band, Lucie Lozinski, the songwriter behind Ski Team, joined forces with a team of musicians to turn a delicate single into a bigger sounding one, whilst retaining the vulnerability of the storytelling and delivery. The result of their remote collaboration and back and forth emails, this new version of "Photos" conveys the same intimacy of the acoustic, with the additional production enhancing the vivid lyricism.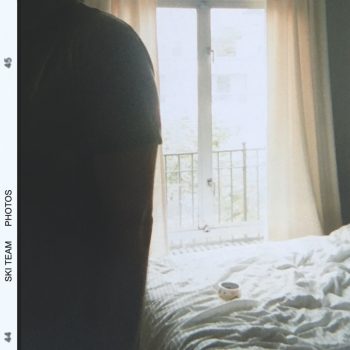 I developed all the photos
when you left that I secretly took
And your head is cut off,
but they're perfect in my tiny nook-filled
Apartment, the lighting so soft in the window
Shook with emotion, seeing us
there against the ocean
And it's hard to look away 
Atwood Magazine is proud to be premiering "Photos," Ski Team's latest single. Ski Team is the solo project of Lucie Lozinski, an independent songwriter, singer, producer and guitarist based in Brooklyn. Citing an array of influences, from Beck, to Gorillaz, to Beyonce, Lozinski's main influence was singing in church, which is apparent in her impassioned vocal delivery throughout the track.
"This is a completely different song from the stripped-down version released in 2020 because of all the talented people who worked on it," Lozinski tells Atwood Magazine. "My first recording of it at Strange Weather came out so raw that I really wanted to release it just like that, bare and vulnerable, straight from the heart. This full-production version is like if you took that thought and turned it up to 10 and just wallowed in it all night with a glass of wine. Especially when things were really grim in 2020, it felt important to make something beautiful."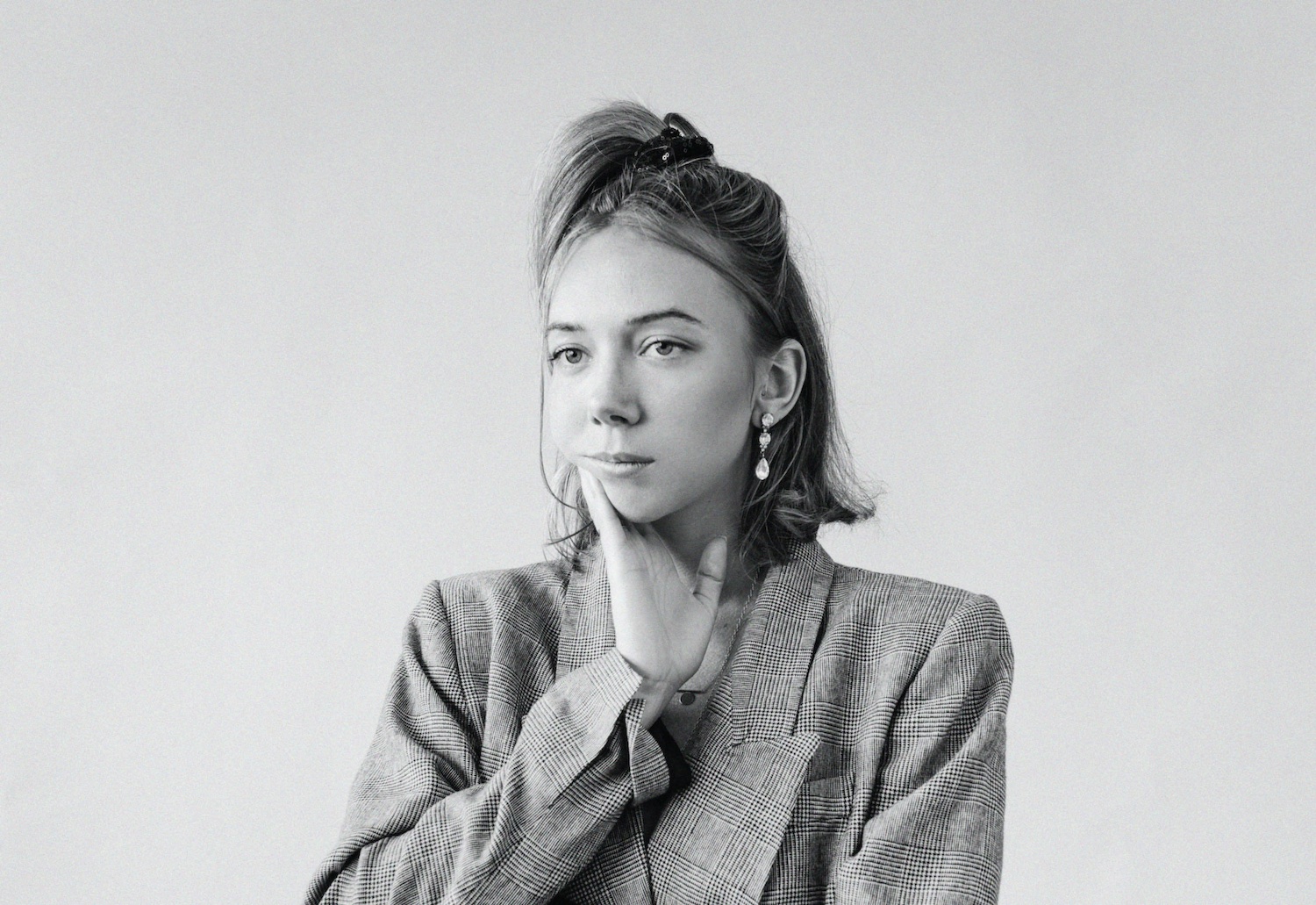 "We obviously couldn't go anywhere this year, so recording with a bunch of people was a pretty creative process. I had the original tracks from the acoustic version before the world shut down. That session also included some piano, a mellotron, and drums I played that we'd decided not to use. So we took those, and then Paul Cartwright composed this gorgeous string track to plop on top. He is so talented and it's an honor to have his work on one of my songs. Pretty incredible. Then we passed it to Gabe Noel for bass and Scott Seiver for drums, so all of a sudden we had this extremely accomplished remote band on it. I haven't met Gabe or Paul yet, only just coordinating through sound files and emails. I'm pretty ecstatic about how it came out, with them on it."
"The song captures what this winter felt like. Very lonely, stuck. But then there's this movement, and other people come in and lift it up, and by the end you're all turned around and feeling like life is beautiful and hope's on the way. That's what it was like to record it, and I'm excited to share that with listeners."
A song that captures the sadness of being stuck on one person in a time where there aren't many options, "Photos" proves itself relevant and relatable, providing a message of hope in a period of uncertainty and unprecedented circumstances. The poignancy of the lyrics exposes the vulnerability of the story, yet it also transmits a sense of comfort and a glimpse of optimism.
I tried to include them in a letter, but the envelope
Was too small, plus I think they're all quite nice
And choose one will be hard, I hope that you'll wait there
In the fall we, we can hang them when I'm back in Brooklyn
My mainframe, you power my brain, I
I should let you go, but it's hard to look away
"I started writing 'Photos' on a walk home from the photo lab in San Francisco. The roll was from before my boyfriend moved, so opening the envelope and seeing these stunning photos of us together was really overwhelming. It was like our whole California life together now only existed in these few prints, which could just fly off in the wind. The song just kind of flowed out in real time. That said, it took a while to complete. I finished it after I moved to New York and was still tweaking it on my way to the studio", says Lozinski.
"The song is about being stuck on this idea of us being together, even as it was so very obviously not working out. Trying to move on, winding up right back in it. We moved back in together at the start of the pandemic, and the old patterns were there again. We loved each other, but there was just so much writing on the wall that this was not a good thing for either of us. So I was working on this song about those themes while navigating them in real life again", she shares.
"I wanted to try self-producing and chasing the vision in my head, so I did that until I got stuck (which I did). I had like 30 vocal tracks and was really just piling them on in my apartment, making a total mess in Logic. Scott offered to take over the production, so I sent him this layer cake of slop, and he turned it into what you're hearing. Of all the challenges on this song, that was the biggest one. He put some harmony layers through a vocoder and added all this panning and turned some into synth-like tracks. All of the cinematic building and waning — that's Scott's work."
"I learned this year that I need a network. At times it was hard to find one. I want this song to be a hug to the many conscientious people who held on this year, made sacrifices, and tried to do the right thing—even though it was sometimes really difficult and isolating. The song is about being stuck in a tough place and finding beauty anyway. I hope people find comfort in this song and feel like they're part of this little team of online friends that created it."
A tale of love, heartbreak and hope, "Photos" is a relatable song, sprinkled with drops of captivating imagery and heartfelt vocals, its rawness making it a piece of music that the listener will undoubtedly enjoy immersing themselves in.
— —
Stream: "Photos" – Ski Team
— — — —
? © Savanna Ruedy
:: Stream Ski Team ::
---