Abby Holliday takes us track by track through 'I'M OK NO I'M NOT (Deluxe Edition),' an intimate and cinematic expansion her breathtakingly bold sophomore album.
"idk what i want" – Abby Holliday (ft. Sawyer)
---
The subject matter stays the same, but the music surrounding it can totally change the feeling a song gives the listener.
An expansion on an already expansive album, I'M OK NO I'M NOT (Deluxe Edition) accentuates the warmth, the wonder, and the intimate nuances of Abby Holliday's sophomore LP. Beyond giving an independently-released record the longer legs it deserves in the music industry's here today, gone tomorrow climate, the deluxe edition offers fans and newcomers alike the opportunity to experience Holliday's singular songwriting from multiple vantage points: Built up or stripped back, the Ohio-born, Nashville-based singer/songwriter delivers an irresistibly captivating and cathartic experience that aches with all the passion and raw feeling of a soul exposed.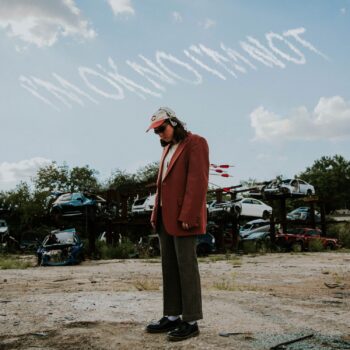 "The purpose of creating a deluxe edition of the record was to show different sides of a few songs," Holliday – an Atwood Magazine artist-to-watch and editor's pick – shares. "Each "version" was intentionally crafted to evoke new or different emotions than the original. The subject matter stays the same, but the music surrounding it can totally change the feeling a song gives the listener. It was also fun for me because some of these alternate versions are actually closer to how the song was originally written. Throughout this year, I've toured with a full band and also have played some solo shows. I like that when people buy a vinyl of the deluxe record, they'll be able to hear it similar to how they heard it live: whether it was the full production, or just me by myself."
In featuring I'M OK NO I'M NOT upon its initial release this past May, Atwood Magazine praised it as a "bold, soul-stirring soundtrack to our seemingly never-ending quarter-life crises… the product of both impulsivity and introspection." Following her 2021 debut album WHEN WE'RE FAR APART I FALL APART, Holliday's seven-track sophomore LP built seemingly up and out in all directions as, working with Jon Class, she took the lessons she'd learned from her first couple of years as a recording artist back with her into the studio.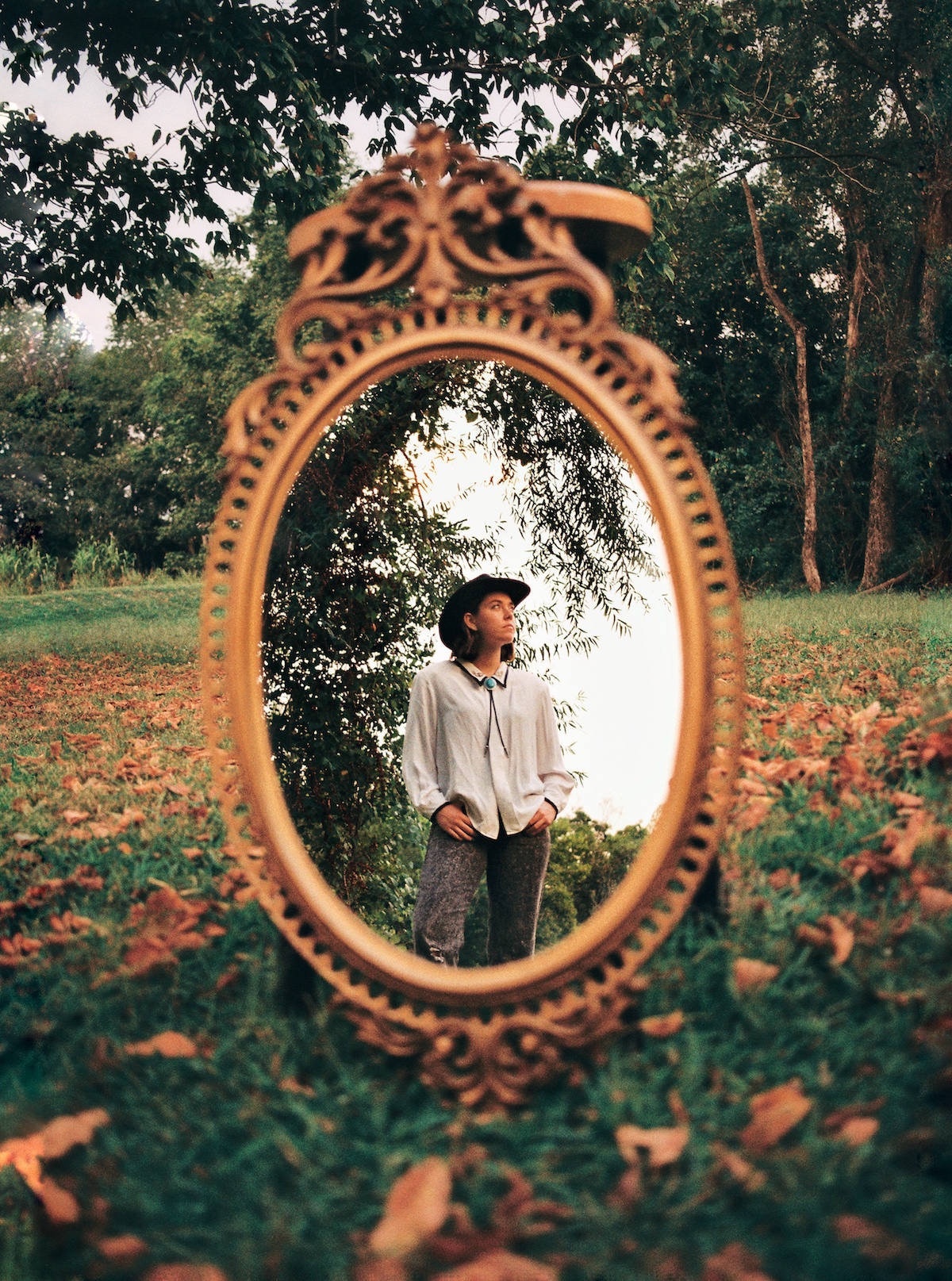 "Now that I've had time to sit with the record as it's been out in the real world for a few months, each song feels even more meaningful to me than when I first wrote it," she reflects. "I'm continuing to notice how I get clarity about a song's meaning months after releasing it. I've played a lot of shows this year so I'm singing these songs night after night. Sometimes on stage I'll have these "aha" moments where it's like everything just clicks for me, or a certain line sticks out to me. I also have those moments when fans talk to me after a show and explain how they interpreted a song of mine, and sometimes it's totally different than what I had in mind when writing the song… but that's the magical part of all of this. I experience something, I write about it, I share it with others, and then it's no longer mine. It's a gift. It's very surreal."
Both records still hold a dear and special place in her heart, but Holliday admits that I'M OK NO I'M NOT gets a bit of an elevated status.
"This record feels more rich to me than my first. I can feel that I've grown up throughout the process of writing it. My first album was made up of some of the first songs I ever wrote. There's an innocence to it that I will always cherish. By the time I started writing for the next thing, I felt more confident in what I wanted my music to sound like, and was ready to take more risks sonically. Lyrically, it's an evolution of me and my experiences in life."
I'M OK NO I'M NOT (Deluxe Edition) arrives today, as Abby Holliday concludes her tour opening up for James Bay. with four new versions of the fan favorite "Better By Now," "idk what i want," "Ohio Laundry Room," and "Predictable Life."
Each song is distinct in its own right, with Holliday tapping indie pop duo Sawyer to join her on "idk what i want" and her very own sisters, Grace and Rachel, to sing on the stripped-back version of "Ohio Laundry Room," a song about their late grandmother.
The final single, revealed alongside the deluxe's release, is a soul-stirring, Western-inspired alt-folk version of "Predictable Life" that adds a full minute onto the three-and-a-half minute original.
"'Predictable Life' was the first song I wrote from I'M OK NO I'M NOT, and the 'Stripped Version' was the last song we worked on," Holliday explains. "I was scheduled to go work on it with my producer Jon and didn't really know what direction I wanted to take the alternate version in. I was messing around on guitar that morning when it hit me: Country… not normally a direction I tend to go in, but for some reason it just felt right."
"We changed the chords entirely, slowed it down, and let the yee-haw take over. We borrowed a banjo and I somehow didn't suck too bad and just finessed my way through. Jon bought a harmonica later that week, and we just leaned into it. Jay Kirkpatrick played dobro on it. I've never made a song like this but it was so fun. The two versions couldn't be more different!"
---
We changed the chords entirely, slowed it down, and let the yee-haw take over.
I'M OK NO I'M NOT (Deluxe Edition) is an intimate and cinematic expansion of a record that already took our breath away.
That Holliday continues to find new ways of sharing herself, and these songs, with the world is further testament to her creativity, her drive, and the sheer brilliance of her songwriting.
After all, the best songs are those that move us no matter how they're played – built up, stripped back, with a rock edge or country twang. Experience the full record via our below stream, and peek inside Abby Holliday's I'M OK NO I'M NOT with Atwood Magazine she takes us track-by-track through the music and lyrics of her sophomore album's deluxe edition!
— —
Stream: 'I'M OK NO I'M NOT (Deluxe Edition)' – Abby Holliday
:: Inside I'M OK NO I'M NOT (Deluxe Edition) ::
— —
IDK WHAT I WANT
'IDK WHAT I WANT' was the first song I knew I wanted to be on 'I'M OK NO I'M NOT.' This song was written with my friends Tyler Redman and Houston Heard, who are both incredible writers and producers. 'IDK WHAT I WANT' is one of those songs that was finished lyrically in about 30 minutes. Sometimes the ideas I'm most confident in pour out in such a short amount of time, and it's a choice to trust the process and chase where the song is going… and I'm so glad I did. I feel like an indecisive person and this song shows that from the perspective of rushing into a relationship, and the overanalyzing that comes afterwards. From early on in the creation of this song, into the final production with my producer Jon Class, I knew I wanted the production to be massive and chaotic. Houston, Tyler, and Jon helped achieve this so well. For me, this was the song that almost gave me permission and opened up a whole new realm of possibilities for the way my music sounds on this record.
Predictable Life
I wrote 'Predictable Life' over 2 years ago. It's the oldest song on the record, and I think I naturally  feel the most removed from it at this point for that reason. This one was probably the hardest to nail down in the studio. Jon and I both knew we wanted to rework it quite a bit, and felt a bit aimless at first. He pulled up Jónsi's record "Go" and it absolutely inspired where we ended up taking the track. We just started throwing paint at the wall. I couldn't be happier with how it turned out.
Better By Now
'Better By Now' has become a fan favorite and that makes me very happy. As soon as I finished this song I knew it needed to be out in the world. I wrote it with my friend Tyler Redman and we both felt that it was the perfect combination of fun and sad. I've been playing it live for almost 2 years now, and a lot of people will talk to me after shows about how it sums up a feeling that they don't hear explained in many songs, which is a very special thing to hear. It's easy to feel pretty isolated in some of the emotions I'm experiencing in my life, and then I put it in a song and suddenly hundreds or thousands of people are hearing it and letting me know that I in fact am not alone.
Eggshells
This is my avoiding conflict song! I think a lot of my music is me just singing things that I'm too scared to say. 'Eggshells' acknowledges what it feels like to be a people pleaser and how it can be exhausting to default to the idea that everything is your fault.
Noise
I wrote 'Noise' with Charli Adams (artist) and Laura Bass (songwriter). It was one of my favorite writing sessions I've been a part of. We chatted a lot about everything from what it's like to be a female in the music industry to the reality of growing up to writing songs for a living. This really special song couldn't have happened without our conversations that day. My friends and I made a music video for the song that I'll cherish forever!
Ohio Laundry Room
The original song was written a week or two after my grandmother passed away. My producer and I worked on it for a while without telling my family about it, and showed it to them once it was finished. This song has felt like a gift to my family over the last year of living life without one of the most important people to us. I'll never forget how it felt to share it with them for the first time. It's been very emotional to play it live and to have conversations about grief and loss with people after the show. I'm really thankful that what felt like a unique experience for me has resonated with so many people.
i'm ok
When I wrote 'i'm ok,' I didn't fully understand the meaning of it, especially the chorus… which sounds strange. The verses describe imagery that I experienced during a concert of one of my favorite bands. I wrote the whole song at that concert, just in my notes app. Then Jon and I worked it out in the studio together. It wasn't until months later that I wrote 'Ohio Laundry Room' right after losing a family member, and it's like that was the missing piece of the puzzle for me to understand what the line "all I think about is how I can't call you" in 'i'm ok' meant. It's a mystery to me how we can write and create things that we won't understand the meaning of for some time. This was one of those instances.
Better By Now (feat. Jansen) [Acoustic]
Jansen (of The Wldlfe) featured on this acoustic version of 'Better By Now.' I love a good, more sad version of a sad song.
idk what i want (feat. Sawyer)
The lovely girls in the indie pop duo Sawyer joined me for 'idk what i want.' I'm such a fan of theirs so it was super sweet to have them on this one. We had personalized basketball jerseys printed (designed by Jordan Wetherbee) for the promo photos and videos and the whole process overall was just a fun, goofy time. The original version is strategically chaotic. The new version is intentionally light-hearted and easy-listening.
Ohio Laundry Room (Sister Version)
My sisters Grace and Rachel sang 'Ohio Laundry Room (Sister Version)' with me. This song is very meaningful to my family and I, so it only felt right to have my sisters sing it with me. The 'Sister Version' takes me back to the feeling I had when I first wrote it. I felt like I had stumbled upon something precious. I had no intention to release the song when I wrote it. It was purely therapeutic for me, and a way to cope with tragedy. But after I sat with it for a bit, I realized it was the missing piece of the puzzle that the album needed.
Predictable Life (Stripped Version)
This was a really fun one to make. I was in a totally different headspace production-wise on this version! The original was so fast and busy. We slowed it down a lot, changed the chords, and leaned into a singer-songwriter/country type of vibe, and it just felt right.
— —
— —
— — — —
 © Grace Holliday
:: Stream Abby Holliday ::
---