British singer/songwriter Roisin O'Hagan unveils her new single "Sunset Valley" with accompanying cinematic, storytelling, interactive visuals from new tech startup Viktrs.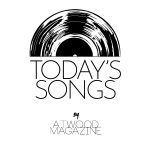 Listen: "Sunset Valley" – Roisin O'Hagan
---
Sounding as if she has been plucked right out of Nashville, UK singer/songwriter Roisin O'Hagan is bringing country and Americana music to the other side of the pond with her latest single "Sunset Valley." In fact, the new release includes all the best parts of this well-loved genre and more, with O'Hagan giving it her own unique stamp of driving pop/rock instrumentation and sparkly British charm.
Well Joe is in my headlights
And I'm thinking to myself right now
Just how goddamn easy it would be
to run this kid right to the ground
I know it's been a while now
Twenty something in your vintage jeans
and I knew you'd leave me
Should have ran, but I didn't know how
Heavily inspired by the likes of Counting Crows, Taylor Swift, and Bruce Springsteen, "Sunset Valley" shimmers with jangly guitars, storytelling lyrics, and upbeat percussion. Resisting modern embellishments and effects, O'Hagan stays true to her own individuality, allowing just her organic voice and raw instrumentation to do the work. Singing about the hurdles of life and all the little moments that teach us important lessons and bring new experiences, the nostalgic single makes you reflect on your own life.
But I believe in "yours sincerely" because you taught me so
You said you're never leaving sunset valley
But darling we both know
The songwriter sheds further light on the narrative, explaining, "'Sunset Valley' and its characters are fictional, but they tell a story I feel everyone can relate to; that first time you fall in love. Life moves on from your first heartbreak. People grow, move away from their hometown, chase dreams, and meet new horizons. Yet, thinking back to the first time can still bring you to that time, place, and all its passion. 'Sunset Valley' speaks of someone who hangs on to what they had with their first love in times gone by. The protagonist wonders where that person is now, whether they achieved their goals and whether they have found someone else. Despite being content with her life today, there is hope and blind faith that the two of them will find each other again. This unfulfilled love will spark anew, as a love that wasn't over. She holds on to the belief that the best things are going to take time."
That you'll start a fight in the middle of the night
You'll lose your way and you might just drive
Till you find somewhere so much brighter than sunset valley
And I know it hurts right now
but you'll fade away in a dust cloud haze
And you'll find yourself in your glory days
But your life could've been so much better in sunset valley
So if you need me I'll be the only one left standing
while they're dimming the lights
I'll be here waiting, right here
One day you're gonna be mine
The best things are gonna take time
As if the single alone wasn't strong enough, O'Hagan teamed up with the British tech startup Viktrs, who helped to create something even more magical.
Unveiling visuals unlike anything we've seen before, Viktrs have developed technology that allows fans to interact with the video, not only making it a much more enjoyable experience but also helping artists monetize their visuals and build masses of engagement. Alongside the video for "Sunset Valley," we're shown four tabs labeled Products, People, Gigs & Music, and Inspirations. As the seconds tick by, items under each of these tabs pop up, allowing you further insight into everything you need to know about O'Hagan and the filming of the video.
For example, we can learn what makeup products she wears and that the dress she has on is from Free People and costs £68. Adorned with a Tiffany ring and a Taylor guitar, every single item is listed and with access for you to shop with just one click! The 'Inspirations' tab gives you exclusive quotes about the making of the video and all the ins and outs that we wouldn't otherwise know. Viktrs have truly changed the future for music videos with their new technology and it will be exciting to see this take off with the company teaming up with a lot more artists.
For now, get lost in the glow of Roisin O'Hagan's "Sunset Valley."
— —
Listen: "Sunset Valley" – Roisin O'Hagan
— —
? © Laura Allard-Fleischl
:: Today's Song(s) ::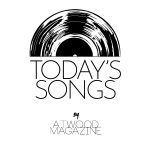 :: Stream Roisin O'Hagan ::