Though real talk might be a buzzphrase, it does get to the core of explaining, in minced words, that vulnerability is hard. Opening up can be difficult for most of us, especially when it's so easy to "connect" with others without really much personal investment (here's looking at you, social media).
Luckily for us, music tends to speak where most of us would cloister ourselves away. And once in awhile, there comes a song that opens up and speaks so fiercely that it's hard to ignore. One of those rare gems is New Zealand singer-songwriter Nadia Reid's latest track "Richard," off her upcoming sophomore album Preservation (out 3/3/17 via Basin Rock). "Richard," while remaining wonderfully honest, gives a sense of how much Reid has grown as an artist. Of Preservation, Reid notes that "this record is about being OK with who I am in the world, and who I want to be. Learning to live with the fact I'm a person who operates differently to others…" And bits of that ease in her own skin shine through in "Richard," enriching it and making it truly Reid's own.
Listen: "Richard" – Nadia Reid
---
Hard-plucked strings set the song's backing, hinting at the roughness of the self-confession to come. Reid's voice joins in, low and steady, all honesty as she sings:
Richard liked the sound of his own voice
By the kitchen
In the mirror,
It extracted all of our teeth
Filled the sink with blood
Set against steady drums and deep bass, the song is at once soft and harsh, coupled with the sort of honesty that wouldn't be out of place in some of Johnny Cash's later work (think "Hurt"). Reid's lyrics plumb the depths of memory, weaving intricate images that stick to the walls of the mind, nearly vivid enough for the cinema. Richard "playing cricket" with Reid's brother, blood in the sink, flowers "blown apart, an "ash of iris"–the string of snapshots the intimate lyrics create make the story even more personal, almost as if listeners are at a watching a reel of memories out of Reid's own mind.
As if those images weren't enough, Reid laces her memories with religious imagery — which only serves to give the story in "Richard" an extra shot of lyricism. In a sense, Reid is further crucifying herself, in a way, by opening up and spinning such a song out of her own pain.
I am on the cross of forgiveness
He wanted it final,
Finally
Aside from her lyricism, Reid's double-layered vocals (one sweet and low, one decidedly-disjointed, lurking behind the first) further serve to echo the pall that Richard himself casts over the song. However, though Richard may lend his name to that song's title, the voice and heart of the song are Reid's–her memories, her lyrics, her imagery, her vulnerability. It's her story, strung together with Richard's, as told through a series of memories. Which, coupled with the sense of an unclear resolution, gives the song its haunting power–especially reflected as Reid sings "taking back the hand that is mine."
From the first listen, it's evident Nadia Reid has done something special in "Richard." By becoming more vulnerable and setting her own pain to music, she's created a song with immense power. If "Richard" is any indication, there's a lot more of Reid's honesty we have to look forward to in Preservation.
…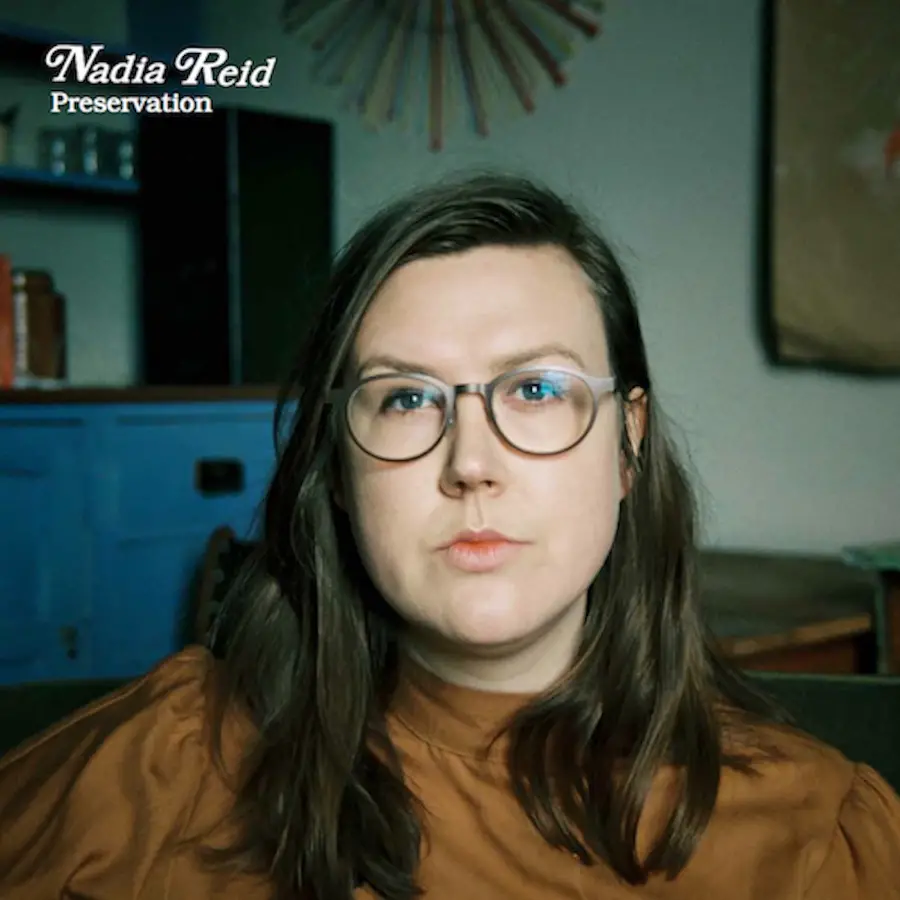 cover photo © Ebony Lamb