There's power in hope: It's the vessel through which we enable change and improve our world. Hope can be a means of support and survival; for UK singer/songwriter Adam Barnes, it's hope that keeps his chin up as he moves from todays into tomorrows. His latest single "Hopeful" is a passionate, personal ode to the promise brought on by a new day, where unknowns turn familiar and love might find a home once more.
She likes the morning
I like the evening
For all of the stars
That light up the ceiling
I'm an explorer
I'm so tired of leaving
It's more than a journey
I've just got a feeling
You found a beauty
Of dancing mid air
Old silent movies
Music is everywhere and
I'm an explorer
That's so tired of leaving
Show me a new world
Just let me see it
Listen: "Hopeful" – Adam Barnes
---
Atwood Magazine is proud to be premiering "Hopeful," the fourth track off Adam Barnes' forthcoming album, Vacancy at NASA (out February 7, 2019 via Wild Native Records). The Oxford-born artist approaches his new song with tenderness, echoing the heartfelt openness of acoustic pop artists like Ed Sheeran and Shawn Mendes. But Barnes is no cookie-cutter copycat: The indie songwriter fills an empty space with intimate emotions, delicate dynamics and vibrant melodies that turn his complex self-expression into a relatable, meaningful listening experience.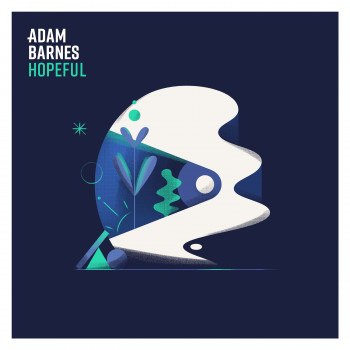 And if all good things do come together
Then why am I not here with you
I know that I can't live forever
but I am still hopeful too
"This is a song that likens being a musician to being an explorer of the vast beyond," Barnes explains. "How it affects relationships, how you can't imagine your career and relationships ending and continuing to try to make something out of nothing. The song was built around a more uptempo pop style, big chorus sound. It's going to be a fun song to play in a live environment."
Scattering catchy oh's throughout the song, Barnes blends tried-and-true pop stylings with his own flavorful touch, nimbly crafting vast, yet subtle harmonies to amplify the moments that matter most. His words evoke our own inner explorers, allowing us to step in his universal shoes and think of our own faults and faraway dreams.
We've all been able
To look at the stars
Play with Nintendo
Little toy cars
Dream of a future
We never explore
Imagination
We choose to ignore
And we still wait for morning
Trust it returns
Because we all learnt the sun always burns
And then it gets too big
The one and the only
We will lose everything
We will be lonely
For Barnes, "Hopeful" is an intermingling of sadness and happiness. Finding success as a touring musician inherently means losing many important and intimate connections – even in the digital age. Pursuing one's dreams comes at a cost. "If all good things do come together," Barnes asks in that earworm chorus, "then why am I not here with you?" We can connect the dots to our own life goals just as easily – making "Hopeful" an invitation for engaged singing, but also sober reflection.
Sacrifice is a part of life. Adam Barnes clearly loves what he does, but he's no fool: He knows the price he paid for the road he walks. "She likes the morning," he tells us in the song's first verse. "I like the evening." Alas, "Hopeful" finds Barnes dancing in tomorrow's moonlight; if he can't see himself with the one he wants, then… what is it all for? Their paths may not be aligned right now, but maybe – just maybe – Barnes can have his cake and eat it too; just this once. Please.
We each have our own loves and our own commitments. "Hopeful" awakens us to the harsh reality that life doesn't always go the way we thought it might, but hopefully everything works itself out, in the end. Vacancy at NASA is out in just one month's time; for now, stream "Hopeful," exclusively on Atwood Magazine!
— — — —
photo © 2018
:: Listen to Adam Barnes ::