Chicago trio & Atwood artist-to-watch Dehd are making 2020 their year with tracks like "Loner" and "Flood," whose raw depth and intimacy shock the senses and stir the soul.
Stream: "Flood", "Loner" – Dehd
---
It doesn't matter how, and it doesn't matter when: Dehd's new music will shock you awake, stirring up something deep inside.
Whether it's the warm reverb-drenched guitars washing over the senses in "Flood" or Emily Kempf's impassioned, feverish vocals on "Loner," the Chicago trio appear hell-bent on making 2020 (at least in part) their year – just as they did with 2019.
The band's triumphant return began in May, one year after the release of their acclaimed sophomore album Water. Previews off Dehd's forthcoming third album Flower of Devotion, May's single "Loner" and June's follow-up "Flood" capture a self-aware artistry building upon itself, striving toward new heights of sound and spirit, emotion and execution.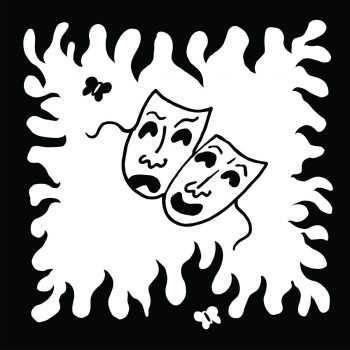 It's music Dehd could never have made just a few years ago. "These songs really came out of all the time on the road that we had spent over the last few years," guitarist Jason Balla reflects. "By nature we've just gotten tighter and have developed a better sense of what we are as a band. Another side of that though has been the inspiration from playing with so many great bands, pushing us to explore new directions. When I see great performers on stage it gets me itching to write more and push myself on stage."
While identifiably Dehd, the band's two new songs are themselves distinct, different expressions of the band's DIY, indie rock, and (dream)pop sensibilities. Opening with a fiery dual vocal / guitar riff, "Loner" builds through rollicking licks, a quick and persistent pulsing rhythm, and Kempf's raw, expressive vocals. "Run for cover, I've come undone, and when I walk away, I walk alone," she sings, going on to emphasize, "I've had enough of each other – want nothing more than to be a loner." It's a big statement, and one underscored by the fullness of the band's sound – how they use their instruments to not only elevate, but ultimately to enhance the track's defiant, emphatic message.
---
Meanwhile, "Flood" is a brooding, slower and more nuanced waterfall of sound. The song grows in slower waves, giving audiences and Kempf herself time to spread out and sink into its ambient depths. An immersive outpouring that ultimately finds Kempf in a moment of intimate, turbulent upheaval. Her singing is controlled, yet unrestrained as she floods our ears with feeling:
Another door is closed
And the windows are boarded up
And the house is burning
But I sit here drowning
Flood, flood
I am a flood for you
Flood, flood
I am a flood for you
What the difference is:
I turn to water
When you look at me
I still love you even as I leave you
Her words are sparse, yet Dehd get the point across right away, letting go to let "Flood" become a vulnerable surrender.
These are but two of the new songs off Dehd's third album, but they pave the way for a collection that promises to stir, stun, and leave audiences breathless.
"I think a big focus for us on this record has been the combination of vocals and rhythm," Balla tells Atwood Magazine. "When we're making music we try to create this little world or moment within the song that the listener can lose themselves in. In the case of 'Loner' it's all groove and every element of the band, from the drumming to the guitar, and the programming to the vocals, sort of bounce off each other in a locked step choreography. If one piece wasn't there we'd all fall on the floor. With 'Flood' we took the opposite approach and made the rhythm really simple to embrace the wide open spaces and let Emily's voice fill the song."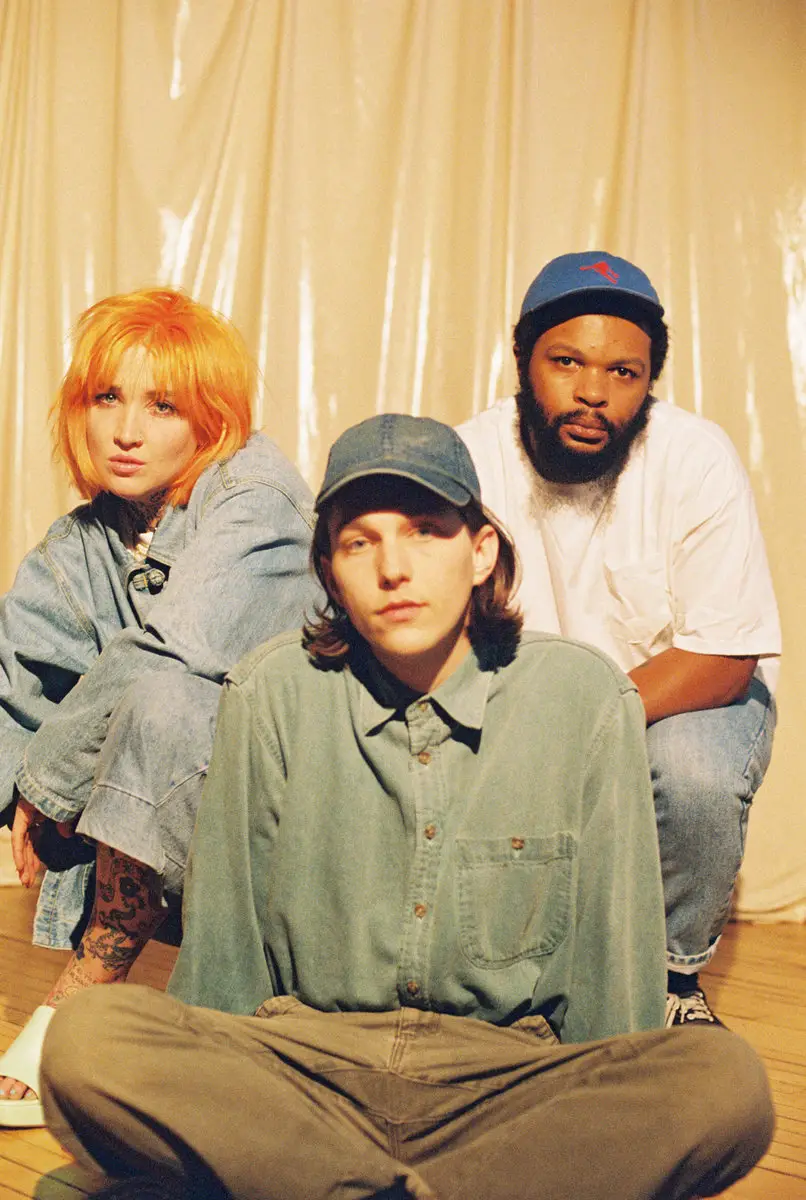 ---
One of things that excites Balla most about Dehd's new music is how well it captures and conveys little glimpses of the human experience.
"I feel most proud that we were able to bottle up some really tangible feelings and experiences for us personally into these songs. Each song is a sort of stamp of our lives from the last year so it feels very personal and familiar. The most exciting part about the album for me is that we were able to translate these vibes into something that people can dip into and make their own."
Some of the best songs of all time have been those that feel intimately relatable, despite us never knowing their inspiration or origin story. The same can be said of "Loner" and "Flood"; we can internalize Dehd's music without a need for translation, soaking up their passionate energies and dwelling in their vivid lyricism with our ears (and, to some extent, our hearts) as our guides.
Out July 17 via Fire Talk, Flower of Devotion promises to be an uncompromising listening experience – not to mention Dehd's finest work yet in a still young and blossoming career. Discover their first two albums (2016's Dehd and 2019's Water) now, and don't sleep on their latest singles: With dazzling, compelling arrangements and uninhibited expressions of emotion, Dehd are an easy and obvious artist to watch in 2020 and beyond.
— —
Stream: "Flood", "Loner" – Dehd
— — — —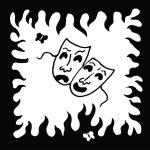 ? © Alexa Viscius
:: Stream Dehd ::
---