A bustling, jazzy outpouring, Royal Canoe's "Scratching Static" ft. NNAMDÏ is a hypnotizing display of desire, passion, and unrelenting drive.
Stream: "Scratching Static" – Royal Canoe
---
Canadian indie pop band Royal Canoe have long defied genre and subverted expectation; in our magazine's last interview with the band, writer Jesse Herb related the act of defining their sound to "catching a dragon with a butterfly net." The proud musical chameleons have returned this year to once again dazzle our ears and inspire our minds with a set of songs that soar, stun, and stir something deep inside. A bustling, jazzy outpouring, Royal Canoe's "Scratching Static" ft. NNAMDÏ is a hypnotizing display of desire, passion, and unrelenting drive.
Waist drawn on, cattle prod, point at god
With a little bit of veal slippin' outside of your mouth
You can feel it on your fingertips, creeping through the cloud
Rain pouring down, same sorta sound
Struggle piling up
Watch it Tetris, all your flesh is on this MetroCard
Up close, split yolk, classic chicken-egg joke
Brain cracking bad habit, you actually think that it may go well
Find a rhythm and ride it high like a plane flown
Built from nothing, a lie to say that you ain't grown
Grind Rodney Mullen mulling over prior payroll
Find love in something, burning up like Pryor's halo
Want it so bad, need it so bad, chasing it all the way
Scratching at the static, you could pass it from a shock
Keep your feet active, lit a match inside the sock
Yeah, you gotta want it
And ain't that good enough?
Atwood Magazine is proud to be premiering "Scratching Static" ft. NNAMDÏ, the sophomore single off Royal Canoe's forthcoming fifth studio album, Sidelining (out July 9th, 2021 on Paper Bag and Birthday Cake Records). The celebrated indie band of Matt Peters, Bucky Driedger, Matt Schellenberg, Brendan Berg, and Michael Jordan, Royal Canoe formed in 2010, exploding out of Winnipeg, Canada a few years later and maintaining a strong presence ever since. Their 2016 record Something Got Lost Between Here and the Orbit blended ethereal electronics with vibrant dance beats, pop and alternative stylings to present a collection that is altogether unique and wholly enticing – and their latest LP, 2019's Waver (on Paper Bag Records), resonated with a palpable, immersive infusion of R&B and soul.
Following two distinct EPs (summer 2019's RC3PO EP with 3PEAT and 2020's Glacial (live) EP), Royal Canoe came roaring into 2021 this spring with their lead single "Butterfalls," a dramatically expansive embrace of tension and release brimming with rich harmony and tight, searing percussion. Explosive and magnetic, it proved a thrilling first look at what will surely be an exciting chapter in Royal Canoe's ongoing adventures.
"We booked studio time, set up and mic'd all of our gear and then just pressed record and tried to let things happen," singer Matt Peters says of the band's Sidelining sessions. "This is pretty much the complete opposite approach to how we made our previous three albums, where everything was very planned ahead of time. I think at first it felt like this arbitrary test of limitations that might go disastrously, but then we learned to trust ourselves, and follow the ideas as they came, whether it was a drum part, or a chord progression, or a recorder solo. It was really refreshing to capture these ideas in real-time as we were discovering them, and watch these songs start to materialize."
Are you getting off?
Are you coming clean?
Do you feel further from who you are or who you'll be?
Did you put your hand up?
You can barely stand up
Are you taking leave to study independently?
You got to find that space if you want to make it talk
You got to find that space if you want to make it talk
Gotta fill it on up before you brush it off
Gotta fill it on up before you brush it off
"Scratching Static" is another spur of the moment celebration – though one that took years to see the light of day. Working once again with Chicago talent NNAMDÏ (whom they also collaborated with for Waver's song "Ashes, Ashes"), Royal Canoe evoke the sounds of New York City's busy, bustling streets.
"For 'Scratching Static' we brought in Chicago vocalist, multi-instrumentalist, and all-around brilliant human, NNAMDÏ," Royal Canoe tells Atwood Magazine. "During the last few years we had this bizarro-skeleton of a song sitting on our hard-drive that we worked on from time to time, which had become a bit of a musical labyrinth that we hadn't been able to solve. While we were wrapping up the Sidelining sessions we decided to break our rule about not using old-ideas and took one last crack at it with NNAMDÏ on board."
"The initial idea for the song came from observing the relentless hustle of NYC jazz musicians – especially the drummers who find a way to condense their whole setup into a bag or dolly that they throw into a cab or drag onto the train, so they can hop from gig to gig to gig, night after night – there's something compelling about this ability to adapt and stay hungry and keep your head above water within this hyper-competitive environment. We mentioned this concept to NNAMDÏ, and in a couple hours (at our practice space while he was waiting to go to a soundcheck), with a mesmerizing display of lyrical ingenuity and vocalist swagger he was able to write/record these stacks of flamboyant stream of consciousness words that somehow managed to seamlessly weave between the lyrics we already had and also provide some connective tissue for the non-linear musical ideas of the song."
Old masters in the attic
Still scratching, scratching static
Just hope the needle don't, the needle don't lie
No room left on the canvas
No smoke inside the palace
The skin is starting to, starting to dry
Yeah, you gotta want it
And ain't that good enough?
"Scratching Static" is truly a world unto itself – a patchwork tapestry of vibrant sounds that coalesce with remarkable finesse. It's a genreless pool of driving, colorful music that, thanks to NNAMDÏ's visceral, dynamic (and seemingly effortless) performance, hits home just right. You don't have to be a jazz musician busting your hump day in and day out to connect with the song's urgency and arresting momentum. Whatever gets you lost in reverie – whatever your passions, dreams, and daily motivations are – let "Scratching Static" be a soundtrack to your own tumult.
Royal Canoe and NNAMDÏ have once again come alive with captivating energy and verve. Stream "Scratching Static" exclusively on Atwood Magazine!
Play it through, chasing a saving grace to
Replace the need to be stable, the pain awaits you
Clairvoyant like oil on paper plates (makes you)
See-through and do wish you were lingerie
Run dry on a portrait that's outta paint
Wish more skin would pass it by, it's gotta reiterate
Stance on it, dance on it, like temptation we swayed
Move around, treading water light to touch on a wave
No room left, scratch the shine
Chisel your breath, grind the grind
See who's left past their prime
Take a breath, clear your mind
— —
Stream: "Scratching Static" – Royal Canoe ft. NNAMDÏ
— — — —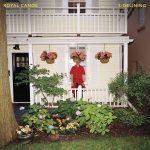 ? © Sam Katz
:: Stream Royal Canoe ::
---