HighSchool Jacob's "Can't Get Enough" is as infectious as it is introspective: The alt-pop artist paints a vivid portrait of the small intimacies within a relationship, coloring it with the infectious sounds of seventies funk.
— —
HighSchool Jacob is an alt-pop artist based out of Los Angeles who prides himself on his ability to intertwine the art of sound and storytelling in such a way that's as head-nod worthy as it is heartwarming. While hazy and seemingly subdued in its atmosphere, ighSchool Jacob brings funky grooves that serve as a wonderful compliment to his introspective lyrics and vocals.
Wonder what you're doing now.
Do you still brush your hair when your lying in bed?
Sometimes I see you by yourself.
Still thinking that I know whats in your head.
I never knew what you could do.
I guess I'll say I'm sorry but we know thats not true.
And now I can't control myself…
Stream: "Can't Get Enough" – HighSchool Jacob
---
Atwood Magazine is proud to be premiering HighSchool Jacob's new single "Can't Get Enough," out this Friday, January 11, 2019. HighSchool Jacob's electronic ode to the small intimacies of a relationship is as much a fresh and funky Seventies anthem as it is a nostalgic tribute to the sounds of synthesisers. There's an intriguing juxtaposition in the angst-ridden lyrics layered upon the track's energetic and upbeat tempo.
"Can't Get Enough" is fronted by its earworm melody. Through its heavy funk influences and infectious guitar, the track embeds itself into your mind, further solidified by the repeated mantra within the chorus, "Can't Get Enough." HighSchool Jacob's retro synth soundscape is a breath of fresh air amongst the sea of hip hop and grunge that flooded radio waves towards the end of 2019. Artists such as Vulfpeck, Daft Punk and, of course, HighSchool Jacob, have paved the way for a possible redemption of the decades-old genre, justifying its place in the discourse of modern music.
I Just can't get enough
And I can't give it up
I Just can't get enough
And I can't give it up
You Just can't get enough
And you can't give it up
I Just can't get enough
And I can't get it up
Much like the narrator, forever haunted by these memories of small intimacies, the traits and habits of his partner, the listener will find themselves in a similar, albeit far more enjoyable, haunt of a percussion-soaked and buoyant track.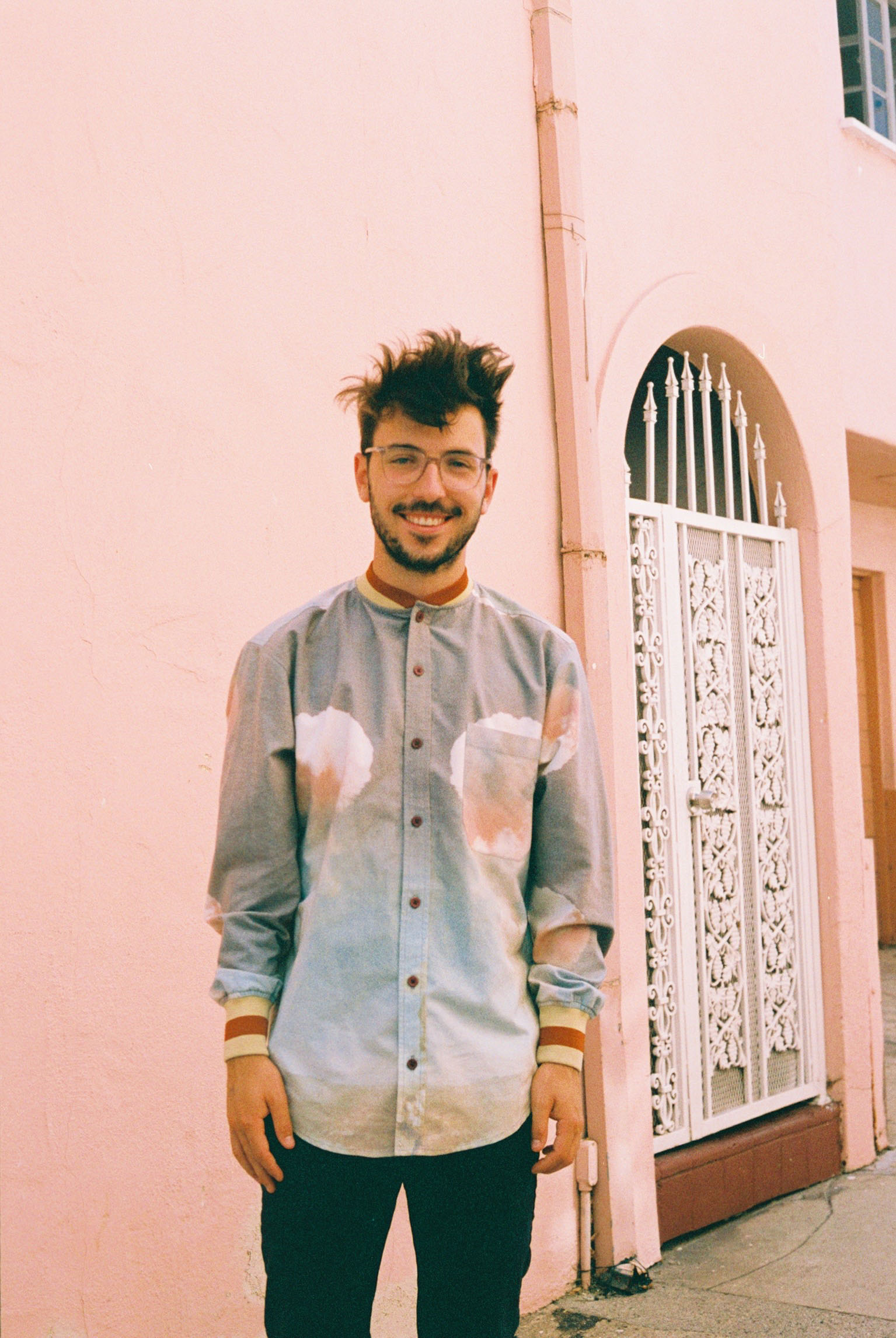 "I wrote this song to depict small intimacies that carry through a relationship and emphasize the desire and insecurities that come along with it," HighSchool Jacob tells Atwood Magazine. "It's a back in forth between between people who knew each other a little too well and are unfortunately aware they still want each other."
Pretending that you're delicate
has never worked out.
You always take me out of context
and accuse me of doubt.
I can't believe you think
I'm not into you,
Oh my god stop asking
if there's anything you can do.
More than anything, "Can't Get Enough" is a celebration of the minute; whether it's a loved one brushing their hair in bed, or their conversational habits, HighSchool Jacob highlights the importance of detail in the celebration of a person. Even if he does so out of malice, as seen in this track. "Can't Get Enough" could be perceived as a modern-day sonnet; an explicit celebration of the individual and how even the finest of details can have an everlasting effect.
Stream "Can't Get Enough" exclusively on Atwood Magazine!
Stream: "Can't Get Enough" – HighSchool Jacob
— — — —
? © Grace Pickering
:: Stream HighSchool Jacob ::