Every Friday, Atwood Magazine's staff share what they've been listening to that week – a song, an album, an artist – whatever's been having an impact on them, in the moment.
This week's weekly roundup features music by Velvet, Jackie Marchal, Glassio, Fame Holiday, Intro to Music Theory, zac crook, míra, Jake Lancer, Edith, Jordan Brynn, and Allegories!
•• •• •• ••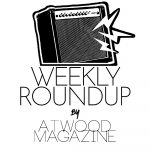 ---
:: "I Prefer You (In My Head)" – Velvet ::
Falling in love with the idealized version of someone is both kind of selfish and annoying. You begin to realize that you've had feelings for someone who never really existed – or rather, existed but only in your head. At the same time, however, you can't expect to change reality, or impose your desires on others – and after all, even hoping they'll change to match the idealized versions we have of them is pretty selfish. Worst of all, though, is that accepting the truth is hard, and stopping your own feelings is even harder.
It's a chaotic mix of emotions that is terribly difficult to acknowledge and manage. The five-piece band Velvet however try to describe this experience through their latest single, "I Prefer You (In My Head)", out now on Affection Records. Raw vocals, lots of energy, a broken punk heart and lots of alt rock energy. Moreover, they're not a figment of our imagination! What more could we ask for?
Who would've thought it'd come to this?
You just keep me hanging on 'til the end,
I'll remain, if you insist,
But I much prefer the "you" in my head.
Your eyes are sunken, calling out for bed,
Is this your life all the time? You've had too much again,
Stop haunting me (stop haunting me),
Stop haunting every little thing I do,
I wake up and all I do is lie in bed and
think of you.
:: Juniper – Jackie Marchal ::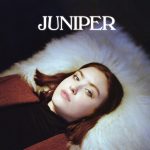 Radiant, groovy, and altogether enchanting, Jackie Marchal's debut EP is an exhilarating indie rock seduction – not to mention an enviable introduction to an artist we can't wait to hear more from in the months and years to come! After debuting  in early 2021, the New York City-born and bred singer/songwriter unveiled the three-track Juniper, co-written and produced with John Velasquez (Zella Day, Ella Vos), in late October: A sweeping ten-minute immersion of passion and pain, doused in cinematic orchestrations, driving beats, and invigorating vocals indicative of an artist with a vision. "Won't you reach inside and pull me through the painful times?" Marchal asks on the first track, "Open Wide." Our answer: Gladly.
"'Open Wide' is about letting go of the fears and insecurities we bring into new relationships," Marchal tells Atwood Magazine. "The whole song was built off the first lyric, "you still think my songs are beautiful / even when I play them wrong," which captures the vulnerability of sharing yourself with someone you love. I recorded a demo of the song in my room with my violin, and emailed it to John Velasquez, a producer whose work I admired. John ended up producing the whole EP, but it was Open Wide which first caught his attention. He pushed the sonic landscape of 'Open Wide' into the joyful, celebratory space where it now lives. I love hearing his interpretation of 'Open Wide' in the music, it captures the excitement and thrill of starting a new relationship built on hope, vulnerability, and trust."
If "Open Wide" is the undeniable hook, then the aching heart-on-sleeve "Mother" is the line and the radiant "Rhubarb Fields" is the sinker. The latter is an especially passionate and irresistible highlight: Glistening keys and bubbling guitars coalesce in an emphatic, dreamy reverie invites us to sink into a sweet, sun-kissed daze: "speckled from the vine, a warm wind, love the fruit of your pride."
Juniper comes and goes far too fast, but it leaves with us the confidence that Jackie Marchal is headed for great heights, and the assurance that we'll be excitedly watching every (musical) step she takes.
:: "Dynamites" – Glassio ::
Two years ago this month, I was introduced to Glassio for an Atwood assignment and quickly became a fan of his absorbing voice and suave, harmonious production. I was also quite intrigued by his approach to what he termed "melancholy disco." How might one make music that falls within the sonic confines of that popular form of dance music, while also making room for serious and somber lyrical themes of the sort that can't be found anywhere near the Saturday Night Fever soundtrack?
Fast forward to early 2022, and it's clear that Glassio (real name: Sam Rad) is continuing to provide answers to that question. With "Dynamites," his latest single, he has especially melancholy subject matter to tackle: his father died from COVID pneumonia recently, which he describes as "the hardest loss of my life." Like many artists, Glassio found some small consolation in channeling his heartbreak into moving music. "The song slowly morphed more and more into a track about having an imaginary conversation with someone who is no longer with you, and your knowledge of their spirit and character being there to help you through things," he says. "It's a very spiritual song to me, and helped me grieve that loss."
On "Dynamites," Glassio makes a heartfelt gesture to his father. "Time and time again, I really want to reach you," he sings. "I'm never gonna love someone else." Moreover, he continues to deliver his soulful modern-day disco production, this time with some live drums and cello playing included for additional emotional impact. The result is a more-than-fitting eulogy track, and it leaves the listener eager for what Glassio might accomplish in his upcoming sophomore album, See You Shine.
:: "Feel Your Love" – Jake Lancer ::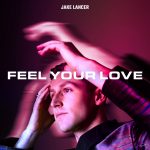 Most of us can connect to that yearning for warmth from another. When you are craving that sensual intimacy, the desire can deeply pull you in. Jake Lancer voices that need for affection in his vibrant, pop piece "Feel Your Love." His shimmering synths and seductive vocals make this catchy club hit a joyful listen. Going out dancing can be so thrilling as you never know who you will meet. Lancer captures that sense of wonder and endless possibility seamlessly.
The New York City native singer/songwriter is a masterful storyteller. Capturing an intoxicating sense of nostalgia, his debut EP takes you on a journey through New York City's club kid scene. Inspired by greats like Troye Sivan and Lady Gaga, Lancer possesses that same infectious quality. He grew up afraid to express his true identity as part of LGBTQIA community, but now he has really come into his own. That bold, confidence can be heard in this latest release.
:: "YEARS WASTED" – míra ::
Between míra's own fervent vocals and his washed-out electric guitars, "YEARS WASTED" is as angsty as it is irresistible. The Atlanta singer/songwriter follows up last year's debut album Auburn Bleach with a hazy indie rock reverie, telling the story of an on-again, off-again romance through visceral lyrics and a churning instrumental backdrop that can't help but evoke pools of emotion.
cut my life into pieces
and I'll repiece them
when the night is up
love you don't know how you got me
cause I'm not stopping
if you're giving up
"I started years wasted with the guitar chords and knew I wanted to make a song people could yell along to, and the words just came out as I was playing guitar," míra tells Atwood Magazine. "I found that I was thinking about an on-and-off relationship I had a few years ago and the anger I had then but never really expressed. This song is the on and off-ness of being so close to getting over this person but having them come back when I'm still vulnerable again and again, hoping that they've decided to stay. Lines like "lonely your bad the looks gave say other things" represent the way they would be with me physically but not emotionally. After doing the intro, hook, and drums, I sat on it for a few months and went to Texas, where me and Max (Makzey) re-recorded everything and finished the track on the day I landed."
"YEARS WASTED" is a good kind of ache; vulnerable and raw, it's an ode to the bleaker side of youth, when we don't have everything figured out yet and we sometimes take others down in the process of figuring ourselves out.
lonely your bad
the looks gave say other things
look back
you're up to bat so are you ready
to wind back
or have you made up your mind
years wasted
come on make it make sense
headed right back you're elated
didn't wanna see me at all
:: "The Day We Met" – Edith  ::
Entering with a throbbing beat and fiery vocals, Romanian artist Edith delivers her shiny new track, "The Day We Met." Currently based in London, the pop artist soaks up the synth pop melodies of artists such as Lauv and LANY, creating a fresh and bold sound that will worm it's way deep into your mind. The upbeat, energetic sound is a slight juxtapose to her poignant, storytelling lyrics, which she admits is inspired by Taylor Swift.
"The Day We Met" narrates wanting to hit pause on life and have time to absorb every part of the moment you're in. The artist shares, "I sat alone and replayed it over and over in my head and really wished I would have said how I really felt in that moment. It is really a sad song which I wanted people to dance to." The relatable pop anthem is the perfect soundtrack for reminiscing on your most cherished memories. Ending the song with a stripped down version of just Edith with her acoustic guitar, we hear the rawness in her vocals and the pure emotion that drives the entire song.
:: You Like Me Better – Jordan Brynn ::
Breakups can be hard. As you get older and mature you learn to better cope with the pain, but it never gets easier. When you are a teenager though, everything feels that much bigger and intense, making the sting of heartache brutal to bear. Jordan Brynn knows that emotion all too well. She details the bruises left behind in her EP You Like Me Better. The offering provides upbeat tracks while also showcasing stunning ballads.
Opening with "Won't Ever Have Me," Brynn evokes vibes of early Taylor Swift and country star Kelsea Ballerini. The track instantly grabs you in with bright, acoustic guitar and charismatic vocals. The tune is all about a typical player who thinks he can have whoever he wants. The title track possesses a bit more edge. It focuses on the hurt of young love. She sings of how now that she is starting to recover, he wants to take her back, but it is a little too late. Ending with the soft, ballad "Lucky Me," she captivates with raw, passionate vocals and striking strings. The piece is a powerful illustration of being burned by love.
Brynn has garnered a large fan base through her honest lyricism and beautiful, textured tone. The singer began writing her own songs at just 11. In high school she performed all throughout Nashville, shaping into the skilled artist she is today. This EP really puts that talent on full display.
:: "Anniversary" – zac crook ::
Athens, Georgia singer/songwriter zac crook is starting the year full of stirring emotion with "anniversary," a poignant exploration of a relationship's dips and ultimate dives. Undeniably bittersweet yet with moving a buoyant bounce nonetheless, this alt-pop outpouring radiates with churning, warbly guitars and aching vocals as the artist looks square at the end of the road and tells his story, from his perspective.
I pulled off the interstate
Midnight making out
You stayed on your phone
While i stayed on the couch
I tell you what i'm thinking 'bout
You made me feel small
You bitch about your friends
When we ask you about last fall
When you came to chattanooga (no, no)
I stayed on the road
You dropped me at the hotel
But i caught up with you on the weekend…
Scene by scene, crook walks us through a long-held romance's finale, reflecting on the pair's past together as he wonders how they got here: To this point of no return. "We let it grow for two years, for too long; god knows why we do the things we do…"
"'Anniversary' is a story that happens in two parts," crook tells Atwood Magazine. "It's how a relationship begins and you find yourself waiting and hoping for things to get better. Then, before you know it, you're a year into it and the same shit is rearing its head and it hurts just as much as it did at the start. "You stayed on your phone, while i stayed on the couch." Trying to distance yourself, paired with the general disinterest in the time spent together. Never being there, when you're there, ya know. 'We put on a movie, and we keep both feet on the floor.'"
"This song was my first time allowing myself to be a bit petty about how the relationship ended," he adds. "Realizing the validity of how the small, unspoken, "petty" things hurt and feed into insecurities and questions of how the person you love actually feels about you. "You made it so damn hard to feel close to you, I made it so damn hard to feel anything at all." When you can feel someone pulling away, it tends to go one of two ways: You either address it and try to fix the disconnect together, or you retreat. You tell yourself that it's in your head, or that you're the problem, that you need to fix you. That often seems, in my own experience, to lead to numbing out and losing the feeling of it all, the good and the bad."
Vulnerable and vivid, "anniversary" has the feel of an underdog anthem, though it truly only has one major point of well-won release at the finale. Nevertheless, zac crook keeps his audience hooked from start to finish, ensuring that when the climax finally does hit, we'll feel the full weight of this impassioned musical and emotional eruption. "anniversary" hurts just the way it's supposed to; it's a heavy song – a dirge of sorts – but rather than wallow in sadness, crook embraces the romance for what it was, good and bad, and with tongue fully in cheek, he sings, "so much for our anniversary."
:: "It's an Attitude" – Intro to Music Theory ::
Hailing from Southern-California, the now Hainan based duo Intro to Music Theory have just unveiled their zesty new single "It's An Attitude." As musicians, producers and DJ's, the duo Matt Waters and Matthew Busch have concocted a sound which incorporates all elements of their talent. Blending DJ beats with a huge brass section, I defy anyone to not dance to this track. Bursting with groove and funk, this is an amalgam of sounds that you don't often hear together. Wah-wah guitars, bold trumpets and electronic beats all intertwine to create something that will allow you to lose yourself for five minutes and 35 seconds. Busch explains, "The music is inspired by our favorite moments spinning tunes and blowing our horns to dancing crowds, in our quest to add a new experience to our favorite tracks."
As well as their musical project, the two run their own distribution company, Unchained Music, which aims to create a more transparent and honest system for artists, with no fees and no cut of royalties. "It's An Attitude" is the first single to be distributed through the platform and paves the way for many others to take back control over their own music.
:: Show Time – Fame Holiday ::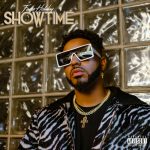 At the moment, I'm very literally chilling in the outskirts of Quebec City in the midst of a week-long winter break road trip to Canada. Such a predicament makes it the perfect time for me to embrace all things Canadian. On top of lots of skiing and maple syrup products, another item to make my list is some hot new Canadian music. Show Time, the third and most recent album by Toronto rapper Fame Holiday, more than satisfies my criteria right there!
Show Time opens with "Roses," which features an appealing rapping-and-singing mixture that does seem to have drawn some inspiration from a certain other Toronto rapper… hmmm…. Fame Holiday switches to straight-up MC'ing on the next track, "Step," as he launches through a wave of fiery boasts: "Eatin' rappers like Kellogg's, you a boy, I'm a big dog!" The rest of Show Time shifts between tracks of both of these natures. Fame Holiday allows his emotional vulnerability to bleed through on "Take Me Away" ("It's okay to cry, it's okay to show my pain, you can see it in my eyes"). Conversely, he also makes room for more conventional club fare on, "My Thang" and "Shake That," one which the rapper celebrates the joys that can be experienced when you've "got racks in the bank."
This balance of sounds and themes ultimately makes for a very enjoyable listen. In Fame Holiday's own words: "Showtime represents me with no limitations – confident, dedicated and prepared. Going through this past decade, I finally know myself and what I bring to the table as an artist." I'll be sure to keep relishing those offerings long after my Canadian road trip has concluded.
:: "Constant" – Allegories ::
Always building toward some distance mountain peak, Allegories' new song "Constant" is a propulsive, feverish, and pulsing electronic pop upheaval. The Hamilton, Ontario-based duo of Adam Bentley and Jordan Mitchell play the game of tension and (far-off) release in the third single off their upcoming sophomore LP Endless (out April 29, 2022), expertly crafting a hypnotic world of bustling synths, driving drums, and layered vocals that, taken together, feels at once urgent and yet somehow static; erratic, yet intimate and profoundly tender. The titular word is repeated ad nauseam, a part of the instrumental accompaniment, as Bentley sings:
they'll come a time that you'll wish you were blind
and it's constant, constantly
feeling your way in the dark, a mistake
but it's constant, constantly
talking about all my interests are route
weaving that's constant, constantly
all that i'll be, all that you couldn't see
and it's constant, constant, again
"'Constant' is a timid diss track to oneself and all that you love. A softly sung plea to surrender to all the unseen forces," Allegories tell Atwood Magazine. "To beware the sudden nostalgia trips. You're bound to get lost. But your platonic ideal might be at your fingertips. It's constant."
The pair continue, with a bit more poetic, colorful lilt: "Follow a dreamlike cacophonous auditory swirl. Evolving. Modifying. Ancient rhythmic voltages. The changes are almost unheard, but always present. The arpeggiated synths will roll on forever. It's constant. 'Constant' wants to be that endorphin rush, that effervescent dopamine surge surrounding you. We are all feeling our way through the dark. Fumbling and failing, but hopeful. As elastic in our sense of time as we are blissfully fading and forgetting. It's constant."
"Constant" never gets the full absolution and liberation it so desperately yearns for, but as the song reaches its end, there is nevertheless a sense of catharsis; by this point in the track, a listener has grown used to the disarray and chaos, and when the band hit their high singing, "And it's constant, I lost it again," we feel that release deep in our gut. No doubt we'll feel the same thrill when Allegories' second album, releasing a solid thirteen years after their debut, releases this spring.
— — — —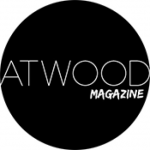 :: Weekly Roundup ::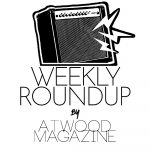 ---
:: This Week's Features ::
---