Every other week, Anthony Kozlowski pens the Atwood Magazine column Tunes & Tumblers, pairing new and classic albums with cocktail recipes. He quickly found however that drinking alone is a sad business. So he invited his friends Pedro Isaac Chairez and Ryan James into a recording booth to aid in mixing delicious drinks and to discuss the music that they all love. Strap on your headphones and enjoy a cold one on us. 
 
Fresh from their trip up the California coast, the Tunes & Tumblers crew hop a plane to Seoul to check out the K-Pop craze in real time. This week, they take on perhaps the biggest of South Korea's exports, the pop sensation BTS. Bask in the phenomenon with a soju cocktail just as vibrant and sweet as the band themselves.
   
It doesn't matter if you're an Internet savvy tween, a single mom of two, or a grizzled trucker making cross-country deliveries. Chances are you've heard of BTS. In just a handful of years, this mop-headed septet from South Korea's boy band factory has begun a campaign for world domination. And the music listeners of the world have ushered in their new overlords with thunderous applause. Frankly, it's surprising that Tunes & Tumblers is just now sinking its teeth into them.
Following the group's sold out US Tour, Pedro, Anthony, and Ryan raced to the studio to discuss what exactly happened. How did Korean boy band pop become the hottest thing this side of the Pacific? Our boys realized the first and most important component almost immediately: Their music is damn good.
RM, Jungkook, V, Jimin, Suga, Jin, and J-Hope dish out a melting pot of genres and styles in their work, melding rap, rock, R&B, and bubblegum pop with a flavor and ease that makes it both immediately palatable and irresistibly delicious to nearly anyone who listens. Even our boys drank the Kool-Aid — or the soju rather.
To pair with BTS' most recent #1 charting EP Map of the Soul: Persona, Pedro whips up an elevation of the staple Korean liqueur. Adding blended grapes and watermelon to the mix lend it a bacchanalian flair. The resulting drink, dubbed a Dionysus after the album's closing track, distills all twenty-six minutes of good vibes into a glass: It's bright colors, dopamine, and friends to share in the revelry. And it goes down so smooth, the liquor is practically invisible to the palate. If you aren't careful, you'll be six rounds in realizing one of you should have probably DD'd. Is this autobiographical? Tune in to hear for yourself.
This week's adventure is a glorious one. For the first time in Tunes & Tumblers history, Anthony actually drinks the cocktail instead of flaccidly toasting with a bottle of water. The gang also reminisces on simpler times when streaming was a myth and Limewire was the place you went for new music (if you didn't mind low quality tracks often misattributed to Weird Al Yankovic). Plus, if you fondly remember going to your college history lecture every morning, boy do we have a treat for you.
This episode also begins Tunes & Tumblers' month-long search to find a theme song!
If you or your band think you have what it takes to soundtrack a podcast, submit a recording to tunesandtumblerspod@gmail.com with the subject line "ARTIST_NAME] Tunes & Tumblers Jingle Submission." In addition to having their music featured and credited in future episodes, the winner will also be invited onto a special episode of Tunes & Tumblers to talk about what they would pair with their music. The winner will be chose early this Fall, so don't hesitate to throw your hat in the ring!
In the words of our resident mixologist Pedro, "K-Pop is a big fluffy hug." So don't be surprised if Tunes & Tumblers reaches through your headphones and wraps your ears in the most suffocating hug of your life. BTS' international tsunami of bubblegum pop (featuring Halsey) is here to stay and it wants you to dance. Plug in and turn up responsibly.
Tunes & Tumblers 005:
BTS and a Dionysus
---
Catch up on Tunes & Tumblers at Atwood Magazine's SoundCloud, or check it out wherever you get your podcasts.
If you're curious about any of the music discussed, dive into the full episode playlist below:
Have your own idea for a Tunes & Tumblers pairing? Let us know in the comments, or hit Anthony up on Twitter.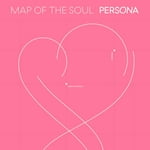 © Pedro Isaac Chairez
:: Tunes & Tumblers ::
Atwood Magazine column