A heated fever dream, Jacob Aedam's smoldering "South Boulevard" ft. Yung Shōgun is an intoxicating psychedelic Spaghetti Western burning raw with passion and pure fervor.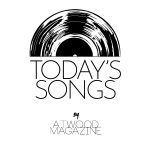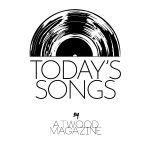 Stream: "South Boulevard" – Jacob Aedam, Yung Shōgun
---
I'm on the come down, loosing my mind, I'm wondering why, I need to break out…
Once "South Boulevard" gets going, it doesn't stop. The beats drive forward, the raps flow hard, and before you know it you're in the thick of a heated fever dream. Dramatic and intense, Jacob Aedam's smoldering new single featuring Yung Shōgun is an intoxicating psychedelic Spaghetti Western. Burning raw with passion and fervor, it's an undeniable and unrelenting rush that is sure to keep hearts beating and ears on fire from start to finish.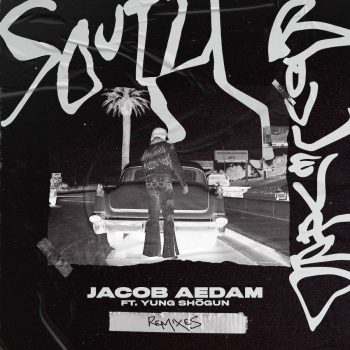 Stuck up in Nevada,
Who shot him? It don't matter.
Young cowboy, I turned into a cold addict.
I'm manic, own thoughts I can't stand-'em,
I just want Mary to fix what I damaged.
I'm chopping the blinds, rolling the dice.
I'm out on my ass getting colder at night it's like…
I'm a 10 cent man with no plan.
Empty bottle of hooch in my hand.
I won't fall – I can't stand,
So high – I can't land, I'm out on my ass.
And I ain't slept in a minute,
In love with the red neon lights in the district.
Initially released October 2021, "South Boulevard" is the second single from Melbourne-based multidisciplinary artist and producer, Jacob Aedam. Featuring fellow Melburnian rapper Yung Shōgun, the track is swift and urgent, with cold beats and a cinematic, slightly eerie sonic backdrop supporting Shōgun's visceral vocal performance.
And what a show it is: Follow along close, and a dynamic fantasy comes to life as everything from lyrics to grooves detail a story of fast actions, looming peril, and no turning back. "One wrong move and I'm finished," Shōgun raps. "I don't know who shot bill, I don't know who did it. No limit, cold killer is that me? Flicking through the pages, don't know what to believe." He rises to meet the moment in a fervent chorus:
I'm on the come down
Loosing my mind I'm wondering why,
I need to break out
Step outta line I'm doing the time,
I took the wrong route
I look behind I'm on the climb,
I gotta way out, yeah I gotta way out.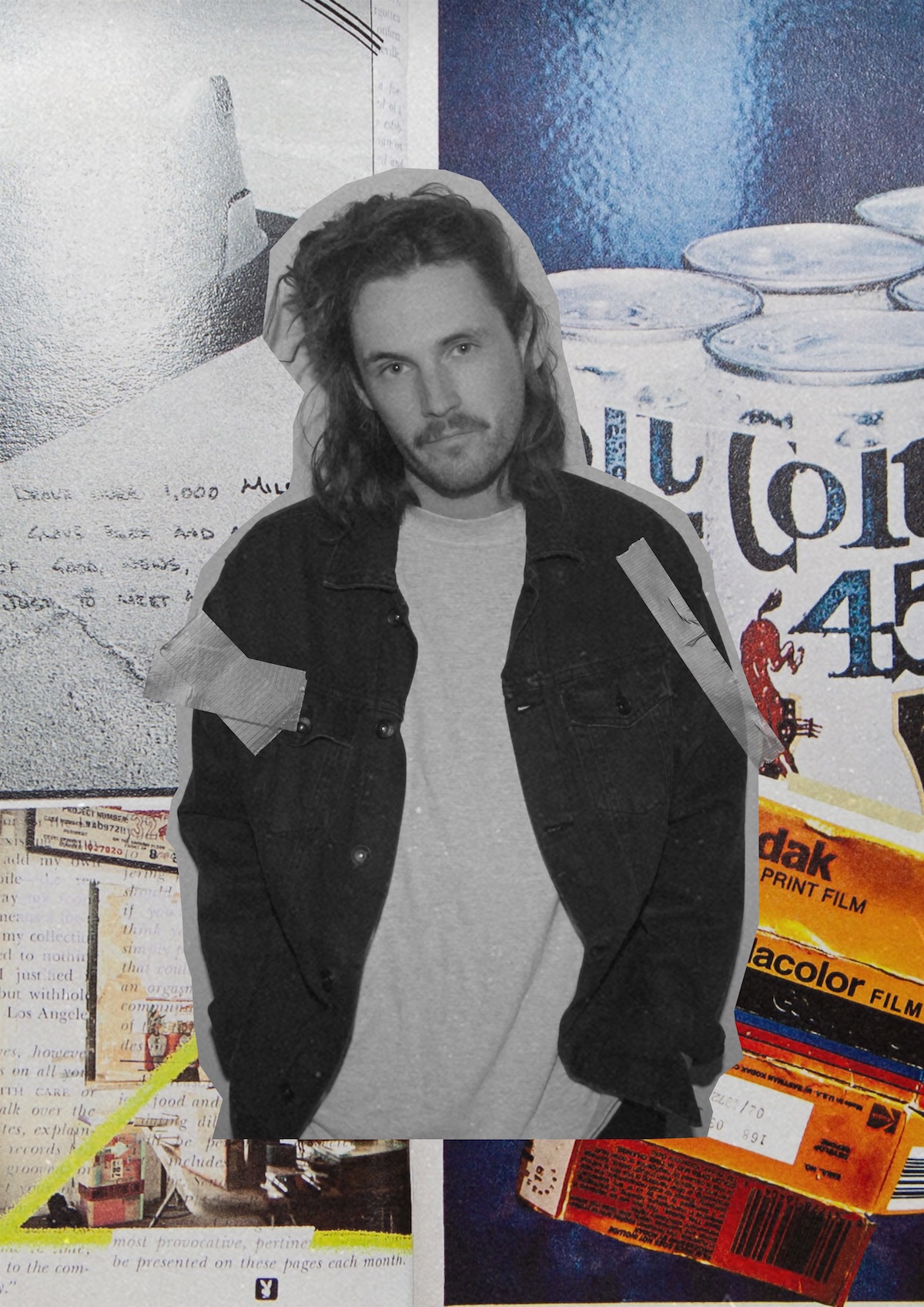 "'South Boulevard' is the last single from my psychedelic-spaghetti-western EP, Lone Mountain," Jacob Aedam tells Atwood Magazine. "When I first approached Luther (Yung Shōgun) about adopting the character of 'Jack McCall,' he was all ears. During our first few studio sessions we didn't record any vocals – we sat on the floor drinking green tea while exploring the language, themes and references of the character. Our aim was to weave all of this information into the narrative and lyrics."
The theatrics of "South Boulevard" come to life in true cinematic form on the song's music video, produced by Hutch Collective and directed by Peter Hume. In it, we watch Yung Shōgun's character reckon with space, time, and himself within the confines of a motel room. "'Shooting the video was one of the most incredible experiences, period," Aedam shares. "Everyone on set knew the back story of the project and were committed to keeping the integrity of the narrative in tact during the process. We shot it at Corio Bay Motel and completely stripped the room to create our set. Combing over the fine details of look and aesthetic, all props, lighting and costumes were to fit the time period of '1970's Vegas Motel'. Our goal was to make it look like the motel room from Fear & Loathing and No Country for Old Men.'"
The musical manifestation of hot molten lava, "South Boulevard" puts us on high alert for Aedam's forthcoming debut EP – but more immediately, it gets the blood rushing, searing through our veins. Together with Yung Shōgun, Aedam has delivered an invigorating song that promises to pump us up whenever we need to feel like it's all or nothing, and we need to give our all.
— —
Stream: "South Boulevard" – Jacob Aedam, Yung Shōgun
— — — —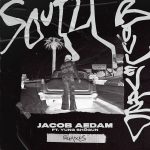 ? © 2022
:: Today's Song(s) ::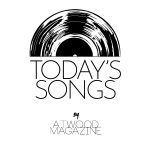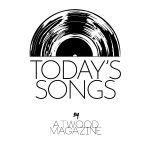 ---
:: Stream Jacob Aedam ::