Boy! Racer's '80s-infused melodies and retro beats on "Don't Know What You're Missing" are the hallmarks of his already well-developed sound.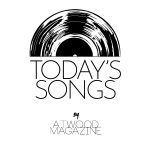 "Don't Know What You're Missing" – Boy! Racer
---
Boy! Racer, also known as Conor Richards, is the Aylesbury-based indie songwriter whose use of electro-pop synths combined with dance drumbeats and retro vocals has seen his solo project soar. Also a member of BBC Introducing-backed band Birthday Card, Boy! Racer is Richards' first solo endeavour. Despite being a relative newbie to solo releases, his second single, "Don't Know What You're Missing," firmly marks his arrival as an exciting artist to watch.
Alongside his second single, Boy! Racer has also announced that his debut EP, Cutting Corners, will drop on September 28th. The forthcoming EP promises to be rich in pop euphoria, and indie synth sounds similar to those on his second single. Speaking of his first extended project, Boy! Racer explains, "Cutting Corners is, for me, a perfect introduction to Boy! Racer. I was really keen when developing this project to release a body of work early on – not just singles – to give people something to get their teeth into and really get a feel for what my music is about. Each song differs just slightly in style and in feeling, but I feel they represent the different facets of my sound nicely. Hopefully, people enjoy it as much as I did writing it."
Prior to the EP's full release, Boy! Racer has already showcased two of the four featured tracks, the first being the lyrically relatable "People Walk In Circles" and then the previously mentioned, "Don't Know What You're Missing." Released on August 24th, "Don't Know What You're Missing" is loaded with addictive '80s hooks and tinged with a dance-driven drumbeat, giving the single a nostalgic, retro sound.
Of his newest track, the flourishing artist admits, "It was the very first Boy! Racer song I wrote." He continues, "When I was writing it in lockdown last year, I was reminiscing about long hot summer nights spent out with friends, so August felt like the perfect time to put it out. It's one of the more guitar-focused songs with an early noughties post-punk style."
As Richards sings, "What's the rush?// You're one of us// You know it's not the same without you here// And you'll be feeling like you're missing out// And you don't know what you're missing" with a soft yet confident vocal tone, the song calmly tells a story of hazy nights out, friendship and letting loose. And, with Boy! Racer's signature refreshing simplicity, the track introduces itself as both a melodic earworm and wistful account of youth.
The track's final chorus brings "Don't Know What You're Missing" to a swift end, completing Boy! Racer's second musical offering. It is rare to hear this level of musical maturity at such an early stage of an artist's career, which is what makes Richards' second offering not only impressive but memorable. With a debut EP on the horizon and his entire career ahead of him, only one thing is left to be said of Boy! Racer, watch this space.
— —
"Don't Know What You're Missing" – Boy! Racer
— — — —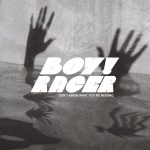 ? © Joshua Fletcher
:: Today's Song(s) ::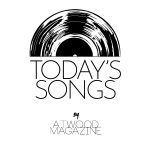 ---
:: Stream Boy! Racer ::