A hypnotic and catchy psych-infused indulgence, Spirit of the Bear's "Opaque" is the perfect late-summer jam and an exciting second tease off the Ohio band's self-titled third album.
Stream: "Opaque" – Spirit of the Bear
---
Prepare for a whirlwind of strong, stylish energy and uncompromising drive: Spirit of the Bear's new song "Opaque" is an intoxicating immersion of seductive sounds and vulnerable reflection as an exciting young band come into their own and double down on themselves.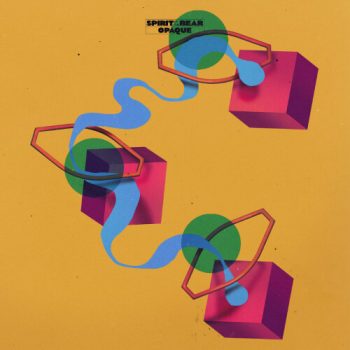 Am I making sense?
Am I making sound?
Everybody talks to me like it's
easy getting off the ground
Will I fall in line?
Will I fall in love
With the hidden part of me
I never seem to feel enough?
I like to lose it now and again to change the pace
Feels like we're moving, but have we been in the same place?
I don't know if I've done enough to seal my fate
Will we get back the feeling through all the mess we've made?
Atwood Magazine is proud to be premiering the audio and music video for "Opaque," the sophomore single off Spirit of the Bear's upcoming self-titled third album, Spirit of the Bear. The follow-up to July's lead single "Summer Snow" finds the Ohio quintet sharpening their cohesion as a band to deliver a smooth and feverish upheaval of uncertainty and humility, perseverance and passion. Earlier this summer, Atwood praised "Summer Snow" as a groovy modern disco jam ready to light our spirits on fire: "If this song is any indication, Spirit of the Bear have found a new peak of both sonic and stylistic finesse."
Comprised of James Harker (vocals, guitar), Danny Svenson, (keys, vocals), Ethan Schwendeman (keys), Jamie Vitullo (drums), and Mike Perorazio (bass), Spirit of the Bear formed in high school and have been tearing up Northeast Ohio's indie scene for years. Their third record will be their first post-college release, and all signs point to it being their finest offering to date.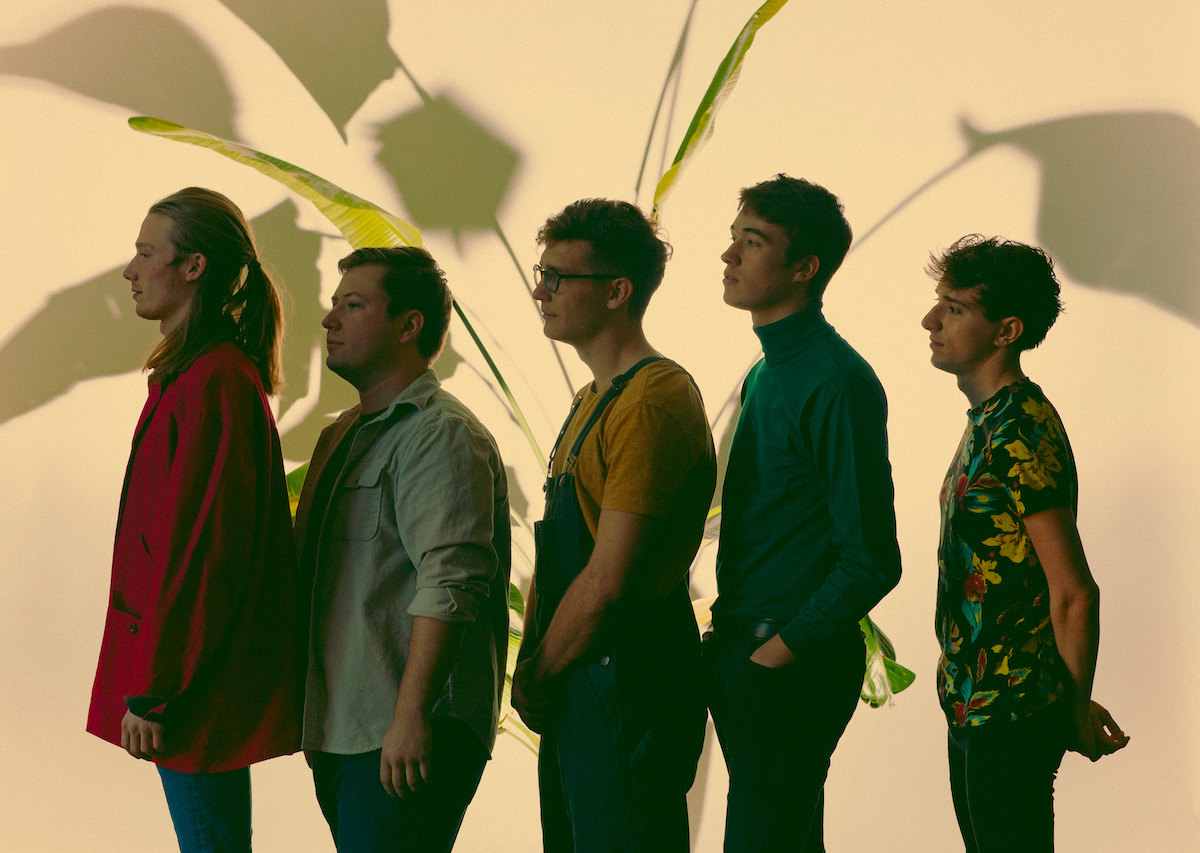 A cool, dynamic, and reflective force, "Opaque" affirms the band's new height even as it finds them reckoning with their own journey and place.
"In May 2019, right after Tyler, The Creator's 'IGOR' album came out, I was really loving that record and the idea of doing a song that was based on a kind of sampled drum beat," James Harker tells Atwood Magazine. "I was in the shower one morning getting ready for work when I was randomly hit with the groove and the opening vocal harmony section for 'Opaque', so I immediately got out of the shower, texted my boss saying I was going to be late for work, and went into my bedroom to lay the idea down. I recorded the opening vocal harmonies and a chopped-up drum groove and added the synth bass, and the intro of the song was basically done that morning. I even kept the original recording of those vocal harmonies for the intro in the final recording, and the original chopped drum groove pops up in the second verse as a break from the studio-recorded drums. From there, the next bit I added was the super gated, distorted, and minimal guitar part that happens in the first chorus. It's almost unrecognizable as a guitar at this point."
When I'm breaking down
At the feet of all
The towers that I built alone
I'll be waiting for a call
From a passing face
With the curtains drawn
I've seen before, I know it from
Underneath the ground
"A couple of months later, when we went to write the album as a band in the woods of Kentucky, the song was brought back up with the discussion of how we would write the lyrics. We came out of that trip with the first verse and the chorus written, and I filled in the rest in the coming weeks back in Columbus. Lyrically, the song really ended up being a meditation on that specific moment for us as a band. We had been working for years as a band, and we had several opportunities that we thought were going to make us "blow up" or "take us to the next level" that ultimately didn't pan out in that way. The second line of the song is "Everybody talks to me like it's easy getting off the ground," which is in direct reference to the encouragement that I'm sure every young band gets from their friends and family. To me, it gets frustrating at times when you're always hearing from people close to you that "you guys are going to do big things," etc. It appeals to this kind of juvenile sense in me that internally reacts with "you don't understand how hard we're working, and it feels like nothing ever comes of it", and externally with "thanks, mom." On the flip side, though, looking back at what we have accomplished, it's amazing that we've done what we've done at all that our music has been able to resonate in the way it has with the people it has. It's humbling, and that's really what the song ended up being about. The song really presents itself as a question of "where are we right now and where will we go from here?" which, to me, is the perfect statement to put at the opening of this new album, which centers around growth and becoming content with who we are."
A hypnotic psych-infused indulgence, "Opaque" is the perfect late-summer jam, but there's so much more to this elevating song – in particular, its smile-inducing and tongue-in-cheek video.
Directed by Cincinnati-based Quinn Villareal (who also worked the band's 2019 "Bummer" video), "Opaque" begins with a three-minute mockumentary where the band ultimately break up. As After Hours Youngstown describes it, "Fortnite addict Mike Perorazio (bass) gets into a fight with a stoned Danny Svenson (keys), and indignant artist Jamie Vitullo (drums) spars with cheese puff glutton James Harker (vocals, guitar), while Ethan Schwendeman (keys) is off on his daily run, happily unaware of the turmoil around him."
As the music starts, we begin to see each member go his separate way, and slowly their individual paths unfold; Harker highlights "a drug-fueled trip, a multi-million dollar art deal, and a Mortal Kombat-style 8-bit battle, to name a few." Everybody engages in their own thing, and the results are as comical and fun as they are fantastic. Yet, there's a lingering sadness to the separation.
The visual serves as something of a reminder as to why families stick together through hard times: The bonds you share are too valuable, and the good times too meaningful to give up just because of a little turbulence or a rough patch. As the band come back together at the video's end, we see a group just beginning to slip into their prime.
Musicians don't create music for the sake of "getting famous" or "making it big." Fame is a perk that 99.99% of artists will never experience. Rather, musicians make music because there's something inside them that needs to be released – and in "Opaque," that inner expression comes out in a fiery rush of colors and charged sonic wonder.
Take me out where it's impossible
Who was I meant to tell?
Falling straight to hell
Hold it tight, we're all indifferent
Our home is in the mud
We'll never know how long
I like to lose it now and again to change the pace
Feels like we're moving, but have we been in the same place?
I don't know if I've done enough to seal my fate
Will we get back the feeling through all the mess we've made?
Spirit of the Bear's second single off their eponymous album is as exciting as their first. "Opaque" is immersive and enchanting – an intoxicating new song we can't wait to sink into again and again as we enjoy it on repeat.
— —
Stream: "Opaque" – Spirit of the Bear
— — — —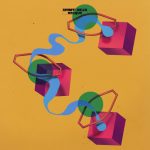 ? © Nick Fancher
artwork © Nick D'Apolito

:: Stream Spirit of the Bear ::
---