Through its atmospheric tone, Sam Tudor creates a delicate exploration into the patterns of existence with "Change My Shape."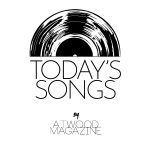 Listen: "Change My Shape" – Sam Tudor
---
"When I wrote this song I was thinking a lot about the patterns I was stuck in & the loops that we create for ourselves to exist within." There's comfort in the known, but that comfort can spawn an ambivalence towards change, feelings that can plague one for what seems like a lifetime. Sam Tudor took these thoughts of his and breathed life into them. The result is "Change My Shape," a song whose lyrics and melody ache with uncertainty, atmosphere, but also ambition.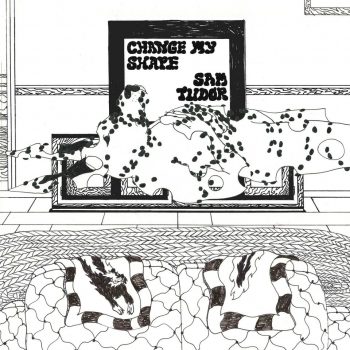 The croons of Tudor set in place a tale of questions, one that has him confronting his own negative tendencies. The vocals are joined with sparse guitar and bass that, while almost whispered, add the perfect amount of texture to the experience. Harmonies join as the first chorus begins, acting as the point in which Tudor confronts his own methods of existing.
You're a bonafide reason to mark my face, paint my fingers
It's a permanent season, a sublet room where time gets frozen
The chorus repeats, Tudor intoning, "Why can't I change my shape, to roll your weight, off my shoulders? What can't I change my shape for you? I always change my shape, that's my skill, that's my power. Why can't I change my shape for you?" Despite the somber reflection and repetition of these lines, it doesn't scream of defeat. Tudor's voice carries a willingness to grow, a tone of new beginnings rather than untimely ends. As the final line is sung, optimism lingers as Tudor faces his methods of falling into the same cycles, ready to face it head-on.
Give yourself the conviction, a DIY legal story
It's a permanent fiction, your truth is just a category
With the help of visual artist Anna Firth, "Change My Shape" is accompanied by a perfect counterpart. The music video acts as a poignant visual to the story, carrying with it the same heartbreak on the song. That same hope, though, also exists. On its creation, Tudor explains that "the song and video were conceived before the pandemic, but watching the video now makes me think about how universal and public these often internal struggles have become." It's a striking look into Tudor's own mind, but it's one that elevates "Change My Shape" to new heights.
It's a slow decline we're drawn into
It's a word defined until the meaning falls right through
It's a curve to mark the way we grew
You see the end of how we used to be, and I can see it too.
Delicate yet heavy storytelling appears to be a strength for Sam Tudor. His ability to combine the two with such quality is a beautiful showing of his artistry, and with the visual and auditory blending together as if an extension of Tudor himself, the experience only grows in its majesty. The new album will be releasing later this year, and it will surely be one to look out for.
— —
Listen: "Change My Shape" – Sam Tudor
— —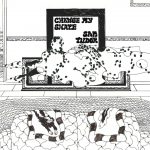 ? © 2020
:: Today's Song(s) ::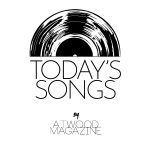 :: Stream Sam Tudor ::