One of Dublin's fast-rising stars, Somebody's Child (Cian Godfrey) dives into the raw passion and feverish energy of his eponymous debut album, a cinematic indie rock record that stuns, soars, stirs, and inspires.
for fans of James Bay, Circa Waves, Sea Girls, The Snuts
Stream: "I Need Ya" – Somebody's Child
---
There's nothing quite as exciting as hearing an artist having the time of their lives in song, and that's exactly what we get in Somebody's Child's debut album: Raw passion and feverish energy manifest in eleven seismic tracks on the self-titled Somebody's Child, a cinematic indie rock record that stuns, stirs, and inspires.
When I was young, I wanted to be the best
Not just somebody else who would die
It was just on my mind
Not joking the whole time
But then I met you
I could no longer search
'Cause I had found it was just meant to be
I'm not lying, you see
'Cause I need ya…
And I when danced, I wanted to be free
I wanted to be me, I wanted to believe
In someone that meant something somewhere
I guess I mean I'm happy, I swear
When we were together, we would laugh and cry
We weren't just tearing apart…
– "I Need Ya," Somebody's Child
Released February 3, 2023 via Frenchkiss Records, Somebody's Child's eponymous debut is the larger-than-life eruption from a driving mind, a burning heart, and a fiery soul. The moniker for Dublin-based singer and songwriter Cian Godfrey has been fast-rising ever since he first touched down in 2018 – and while he has scorched our ears plenty of times over these past five years, Somebody's Child is fully unleashed on his first full-length effort. Recorded at East London's Hackney Road Studios with the producer Mikko Gordon (The Smile, Gaz Coombes, Thom Yorke), Somebody's Child is the soundtrack to a soul's revolution.
"This album is the amalgamation of my life up until this point," Godfrey tells Atwood Magazine. "In some ways it feels like a second record – we've had so much time to work on it because of COVID, but finally I'm able to express the full spectrum of my songwriting, without having the limitations of an EP or single. Our vision was to create something raw and exciting. A lot of the sonic vision we left to Mikko, who limited what we could use in terms of sounds, which was interesting and quite a different approach to take, but something we needed to do in order to get the record to sound like it does."
What seemed like a limiting factor at first is, in fact, one of Somebody's Child's greatest selling points, as these eleven songs roar with a continuous invigorating light. Pressing play on the incendiary opener "You Know What" all but ensures you'll be sticking it out 'til closer "We Could Start a War," as there are no breaks, no misses, no throwaways to be found. Cohesive while still sounding distinctive enough to ride a roller coaster of highs and lows, twists and turns, Somebody's Child is, in the artist's own words, unapologetically urgent, brutal, and honest.
"[This] is my freedom of expression," Godfrey says of the album. "It allows me to learn about myself through the therapy that is songwriting and discover more about myself as a person and as an artist."
The "Somebody's Child" moniker, he explains, was at first meant to add a layer of mystery to his work. "It was initially meant to be anonymous, not alluding to whether it was a band or artist, male or female. It was something that took away the pressure of writing in any particular 'style.'" As for making an eponymous record, he adds, "It felt the most adapt of what we had thought of. At one stage we were going to call it Duality, but Slipknot got there first."
You don't know how you're supposed to feel
Is your head rolling around again, and again?
But you don't, no you don't know what you came for
And you won't, no you won't talk about it at all, at all
And you tried your best, and you don't succeed, and you goddamn risked it all
And you don't know why and you don't know when
Just hold me like you wanna
Hold me like you feel like you did
I'm not gonna be the one to tell you
You're acting like a kid
Just hold me like you wanna
I don't want you to feel like I did so
You don't have to say anything
– "Hold Me Like You Wanna," Somebody's Child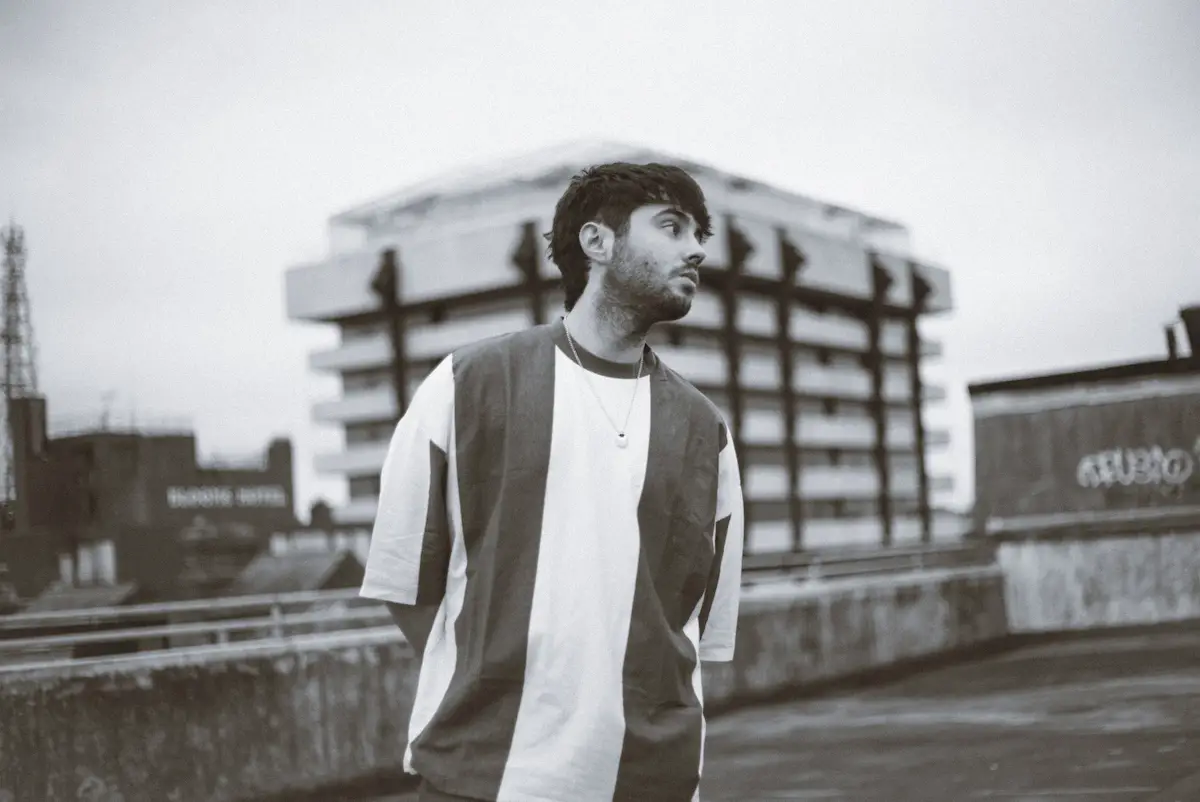 A litany of anthems, ballads, and power-ballads keep us hooked throughout the record's forty-minute run, with Somebody's Child finely balancing between a polished, modern finesse, and a raw, ragged no-holds-barred rock approach. Comparable artists include the likes of singer/songwriters James Bay, Lewis Capaldi, as well as bands like Circa Waves, Sea Girls, and The Snuts.
Keeping in mind Godfrey's desire to have that shroud of mystery about his project, these comparisons fit his vision to a tee.
And then there are the songs themselves: Whether he's spilling his soul in "What I Said," soaring to searing, overdrive-heavy heights in "Sell Out" and "Broken Record," or laying down some irresistible grooves on "Jungle," Godfrey's catchy songwriting, ear for melody, thrilling guitar skills, and soulful vocal performance are utterly magnetic. Atwood previously hailed the album's rip-roaring second track "I Need Ya" as an "instant classic," and this label remains true for the explosive number – yet now, it truly feels like one in a great sea of songs that could hold that same title.
For Godfrey, it's actually the slightly softer songs that resonate the most for him. "I think 'What I Said' and 'How Long?' are special tracks, because they show a more intimate side of myself and of my sound," he says. With a slower but no less emotive beat, both of these songs are ready for fans to bust out their lighters (or the lights on their phones) and sway back and forth to Godfrey's heart-on-sleeve lyrics. As a writer, Godfrey highlights a line from "How Long?" as a personal best: 'When I'd lie you'd believe me, and so would I out of fear."
And we would go between them
Fighting along
It hurts us but we always
Stayed on the phone
And on those nights they were screaming
I'd cover both of your ears
And when I'd lie you'd believe me
And so would I out of fear
And oh how long?
And oh how long?
Can you feel something that ain't quite love
And oh how long?
And oh how long?
Do you believe that I am someone when I'm not
– "How Long?," Somebody's Child
---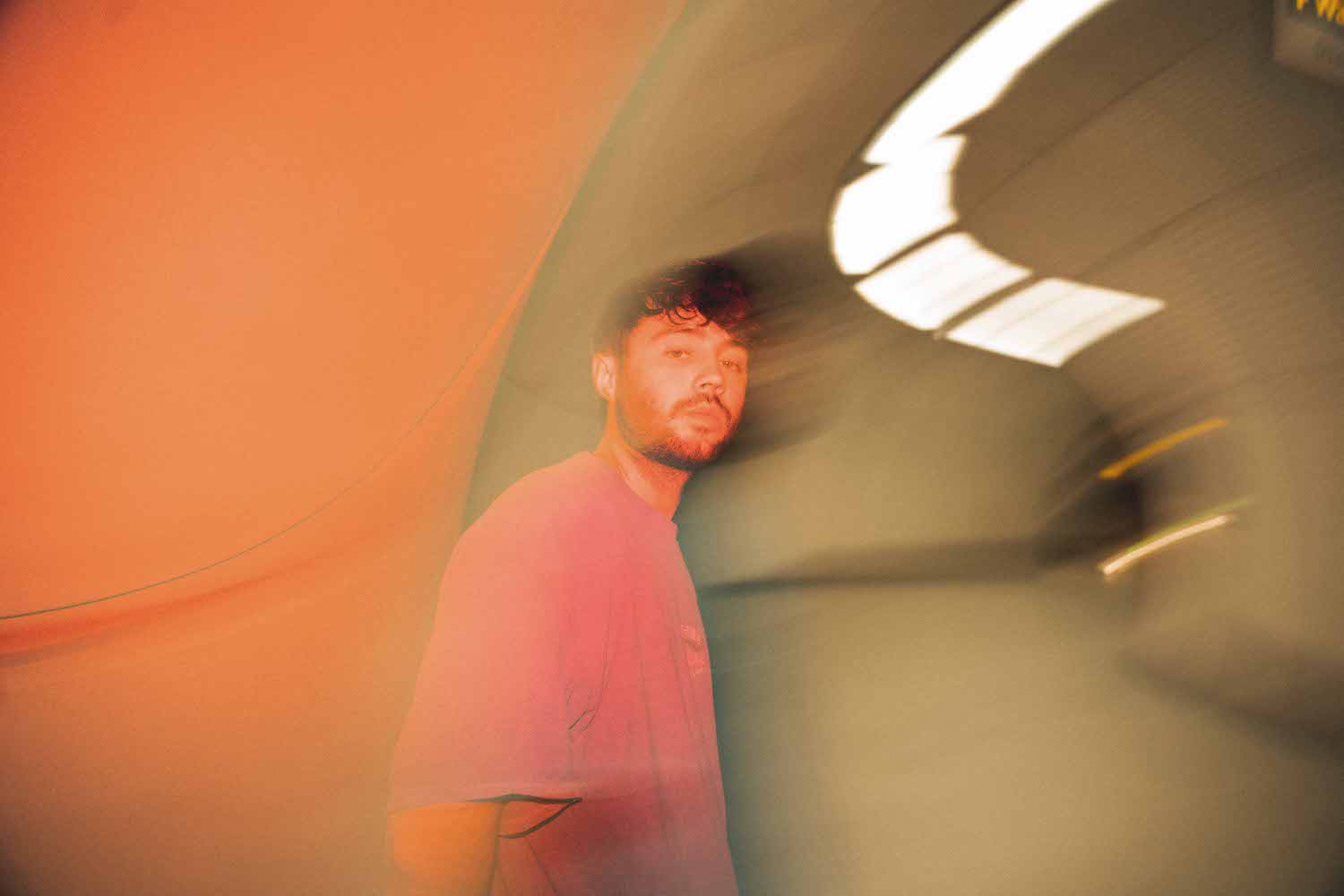 This record is a long time coming for Somebody's Child, and fittingly, it captures all the best aspects of his multi-faceted, passionate rock artistry.
These eleven songs are a fountain of youth – a wellspring of inspiring energy and emotion. "I hope listeners find whatever they need to in it, just as I did when making it," Godfrey shares.
Experience the full record via our below stream, and peek inside Somebody's Child's Somebody's Child with Atwood Magazine as Cian Godfrey goes track-by-track through the music and lyrics of his debut album!
— —
'Somebody's Child' – Somebody's Child
:: Inside Somebody's Child ::
— —
You Know What
An urgent track that emphasises the energy of the track. We took influence from Bloc Party when recording it.
I Need Ya
Our American indie track on the record. A youthful exuberance that's a reminder to anyone who needs to hear it to stay young for as long as possible.
Hold Me Like You Wanna
A classic alternative pop song influenced by the Cure with soft lyrics. This was my favourite song I had ever written when I wrote it.
Sell Out
Our punk song on the record. The title is ironic as the meaning is anything but about 'selling out.'
Broken Record
Our late nineties indie rock anthem. Sometimes I have no idea what this song is about, other times it holds meaning. Maybe I'm just forgetful.
Give It Up To Love
This is probably the most politically charged song on the record. It is my dealings with the issues in the world now with our leaders and our fight to keep our planet.
How Long
The most personal song on the record which details an event in time. I can see this song in motion picture when I hear it.
What I Said
The most intimate on the record, and possibly the most honest. It describes a moment that I'm not proud. We all have one.
Stay
A reminder to myself of a night out in Dublin. Enough said.
Jungle
The oldest track on the record and another one with a layered meaning. Rocking riff by my bandmate Shea brings me to a dystopian place far away.
We Could Start a War
I don't want to give anything away about this one. Not to be messed with. It means whatever you take from it.
— —
— — — —
? © Nicholas O'Donnell
:: Stream Somebody's Child ::
---