Truth dripping down to the ground
There are certain voices that grab us, hold us, choke us until we fall a slave to their timbre. Authenticity flows from the tongue; emotion lines the beginnings and ends of every utterance. Combining music, lyrics, and emotion, the voices emit meaning(s) – messages that we, the listeners, can grab ahold of, identify with, and make our own.
Music is, and will always be, a powerful vessel: Its true beauty lies in the infinity of possibilities lying at the core of each song. Somehow, we connect; somehow, these voices breach our ears and enter into our consciousness. Atlanta's CLAVVS (pronounced "Claws") are one of those special voices, inviting you to join their ambient world of darkness, desire, lust and mistrust in new single "Serpentine."
Ice queen, Serpentine
Venom dripping from your teeth
I need something
Pump my veins with dopamine
Highly likely
You're the voice inside me
And I need something
Give it to me
Listen: "Serpentine" – CLAVVS
---
The collaborative duo of writer/vocalist Amber Renee and four time Grammy-winning producer Graham Marsh, CLAVVS have been releasing their uniquely intoxicating blend of hypnotic, engulfing indie/alt/trip hop music since early 2015. Atwood Magazine premiered their "Sit You Down" music video in November 2015, calling it "a fantastical final product that harbors a seductive freshness." After releasing songs once a month, CLAVVS released their debut album Halfblood in April 2016, solidifying their place in the Atlanta indie music scene whilst offering a comprehensive set of dark, spellbinding recordings – each of which, one might mention, charted on The Hype Machine.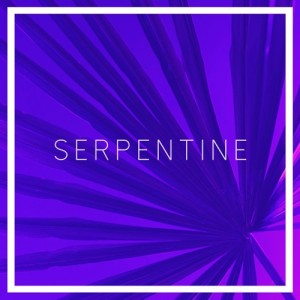 The work is never over for an independent artist, and soon after CLAVVS finished the Halfblood cycle, they were on to the next one. "Glass Skin," the lead from their sophomore effort, came two weeks ago, and Atwood Magazine is proud to be premiering "Serpentine" today.
How do you measure a band who intentionally pushes you out of your comfort zone into seemingly familiar, but equally foreign territory? CLAVVS' progression over the past year is somewhat subtle, but their transformation is telling: Renee and Marsh are at home in CLAVVS' skin, familiar enough with the textures that make them feel to the point where "Serpentine" is not so much the result of sonic experimentation, as it is the result of exploration within an established musical space.
"I don't really ever sit down and have this preconceived notion of what I'm going to do," says Marsh of his songwriting process. "I'm inspired by sound, so I'll just play with things or mess around with stuff until I'm like, oh, I like that sound, and that sound will lead me down the path to maybe another sound… [But] I don't have this preconceived thing in my head that I'm going to get out; it's more that I'll sit down with a palette of sound and paint until I think it sounds cool." CLAVVS' influence spans far-flung cultures, with world music, hip-hop, psychedelic and more influences ingrained in "Serpentine."
And I'm tripping out on the come up
With the
Words slipping out of my mouth
Shut up
Truth dripping down to the ground
If you wanna
Keep me company
"Serpentine" is lyrically evocative and provocative: Its words are sultry and sure of themselves. Renee has mastered melisma, the art of stretching a syllable to meet any required length – a musical device with which fans of classical, opera, or Radiohead's music should be quite familiar. Forcefully and effortlessly, she ejects emotion and color into long-held notes and phrases. Her voice is as much an instrument as it is the song's spark: She is one with Marsh's production and instrumental accompaniment, a feat few artists are able to convincingly achieve.
I'll sit down with a palette of sound and paint until I think it sounds cool.
But one of CLAVVS' best traits is their authenticity: Listening to songs like "Serpentine" or "Glass Skin," a listener can easily fall into their spectral, sometimes otherworldly sounds to the point where everything feels natural and the sonic spectrum feels limitless. Says Renee: "In terms of wanting to do something a little different… I really like the idea of crafting other worlds and other spaces, and I think in a sonic sense, Graham is incredible at that. Lyrically, that's sort of what I'm always exploring."
'Cause I
I am tired
Tired of trying
Trying to fight you
To fight you
When I
I'd just like
Like to climb
Climb inside you, inside you
enough such that they are 
introducing the world to 
CLAVVS' hauntingly delicate, pristine chorus outlines their song's internal conflict between lust and mistrust. The knowledge that a special someone might do more harm than good is not strong enough to outweigh the carnal desire for skin, causing imbalance and anxiety – tension in the music, the lyrics, and the emotions.
What better symbol than the serpent is there to represent our intimate desires?
"I feel like 'Serpentine' is almost representative, in a way, of a central theme in the whole record, which is this internal struggle that all humans experience, I would imagine," explains Amber Renee. "It really is an important song to me – it's sort of what I experience in my life – and more than that, I think it's a really beautiful song. I love what Graham did with it, and I think other people will love it, too."
One of the most striking characteristics in "Serpentine" is the way it builds, like a round, repeating itself in ever more powerful declarations. Renee's voice is full of life as she accuses:
A succubus is what you are
A succubus is what you are
A succubus is what you are
what we are
It's a mesmerizing way to end a song. "We didn't originally have the idea for the ending," remembers Renee, "But in the room together we were fleshing out the arrangement, and that's when we had the idea to go back to the pre-chorus and have it all repeating and building, which is probably one of my favorite things about the song… It's so real. It makes me feel things."
Music never gets old: Should you ever start losing interest, something will come around to catch your ear, re-center your gravity and open your mind to the new and exciting. CLAVVS' "Serpentine" is an engulfing, beautiful trip hop maze – a dazzling experience unlike any other. Let yourself go; dwell in the sound of something special, and look forward to more mind-bending music from this trailblazing artist to watch.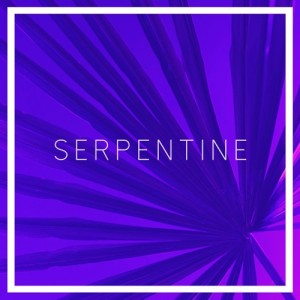 Cover Image: CLAVVS © Piezo Quartz