This is mehro, unabridged: The singer/songwriter dives into his breathtaking debut album 'Dark Corners and Alchemy,' a beautifully intimate, unfiltered, and unapologetic record diving into life's shadows and shining on a light on the duality of the human experience.
Stream: "like you're god" – mehro
---
This album challenges you to take the darkest, the most traumatic experiences of your life, and turn them into something beautiful.
Equal parts haunting and heavenly, mehro's debut album is a breathtaking expression of humanity's extremes.
It's music to soundtrack our highest highs and our lowest lows: A twelve-track collection ready for all of our seasons, with songs for birth and for loss, for joy and for grief, for celebrating and for mourning (and everything in-between) packed in together to make a record that is as finessed as it is raw, and as soulful as it is feverish.
This is mehro, unabridged. A beautifully intimate, unfiltered, and unapologetic album of reflection, reverie, and reckoning, Dark Corners and Alchemy dives into life's shadows, shining on a light on the darkest parts of the human spirit and psyche.
Let me get you
Out of them baggy clothes
Let me get you
To be more comfortable
Let me get you
Out of that makeup
Let me get you
Wearing the face that's yours
I look at you
And I become paralyzed
I kiss you
But you don't close your eyes
So into it
I almost start to cry
I look at you the entire time
Like you're god… and this is heaven
Released March 23, 2023 via Heroine Music Group, Dark Corners and Alchemy is a visceral, vulnerable masterpiece. Arriving two years after 2021's SKY ON FIRE EP helped make him one of that year's breakout artists, mehro's debut album reintroduces the young LA native as a true force to be reckoned with. True to its name, the record itself split almost down the middle into two halves – Dark Corners, which finds mehro dwelling in the shadows of emotional turbulence and turmoil ("and truly sitting in the feeling of it, no matter how uncomfortable it may be"), and Alchemy, in which he channels those darker feelings into something brighter and more positive – "transforming that pain into something beautiful." Each sides has its own aesthetic styles and sounds, with Dark Corners inhabiting a moodier atmospheric and alternative space, and Alchemy basking in calmer, lighter, and more acoustic pastures.
Yet it's not the existence of these two halves that makes this album so stunning; it's what's within them that matters – what we discover about ourselves, and about mehro, in the process of joining him on this 36-minute journey. For mehro, this album is a reminder that "so many facets of life can be complicated, from relationships to traumas, passions and beyond."
"The concept of the record was to express every part of myself," mehro tells Atwood Magazine. "To not let my listeners believe that I was a one-dimensional artist or person. I wanted to share my highest self, and my darkest self. setting a foundation for the rest of my career to be able to express in any and every way that I desire to. If we love and accept our darkness, then we can let our light shine infinitely."
Diving into the process, he explains how it was only after these songs were written and recorded that the full scope of this project – navigating the duality of the human experience – came into view. "The vision came to life after we saw the music in its entirety," he explains. "The music was channeled, and we decided how to present it later."
Mehro describes Dark Corners and Alchemy as a record about forgiving self-hatred – itself a heavy notion, and one that starts with a deeper understanding of the album's title.
"There are the crevices of the mind," mehro says. "The shadows. The darkest parts of the spirit and psyche that we don't discuss, that haunt and torment us. They pull us down, they control our subconscious, thus controlling the trajectory of our lives. And this album challenges you to take the darkest, the most traumatic experiences of your life, and turn them into something beautiful. Which is you; you are beautiful. Your soul and spirit are already beautiful without the inhibitions that torment you. We are just children pretending to be adults, some of us more jaded than others."
Life is priceless, and the closer we get to just being, the more magic we will create.
"I feel it introduces me as an artist that through the lens of love, humility, and respect, is going to do whatever the f**k they want to do," he continues. "And I believe it captures my artistry by expressing multiple layers of my soul and spirit. from my highest self to my shadow self. I'm putting it out there for all to see, naked, spread eagle. If you can accept me this way, then I believe you will accept each new step in my evolution as a creator."
Highlights abound throughout these twelve songs, some of which have been out for nearly two years (the three-track Dark Corners EP was released in June 2022) and have already become fan favorites. From the seductive and smoldering "like you're god" and the gently cinematic "pirate song," to the emotionally charged fever dream "exploding" and the beautifully tender, sweetly stirring "whore," "princes of melancholia," and "parasite," Dark Corners and Alchemy aches in all the right ways.
---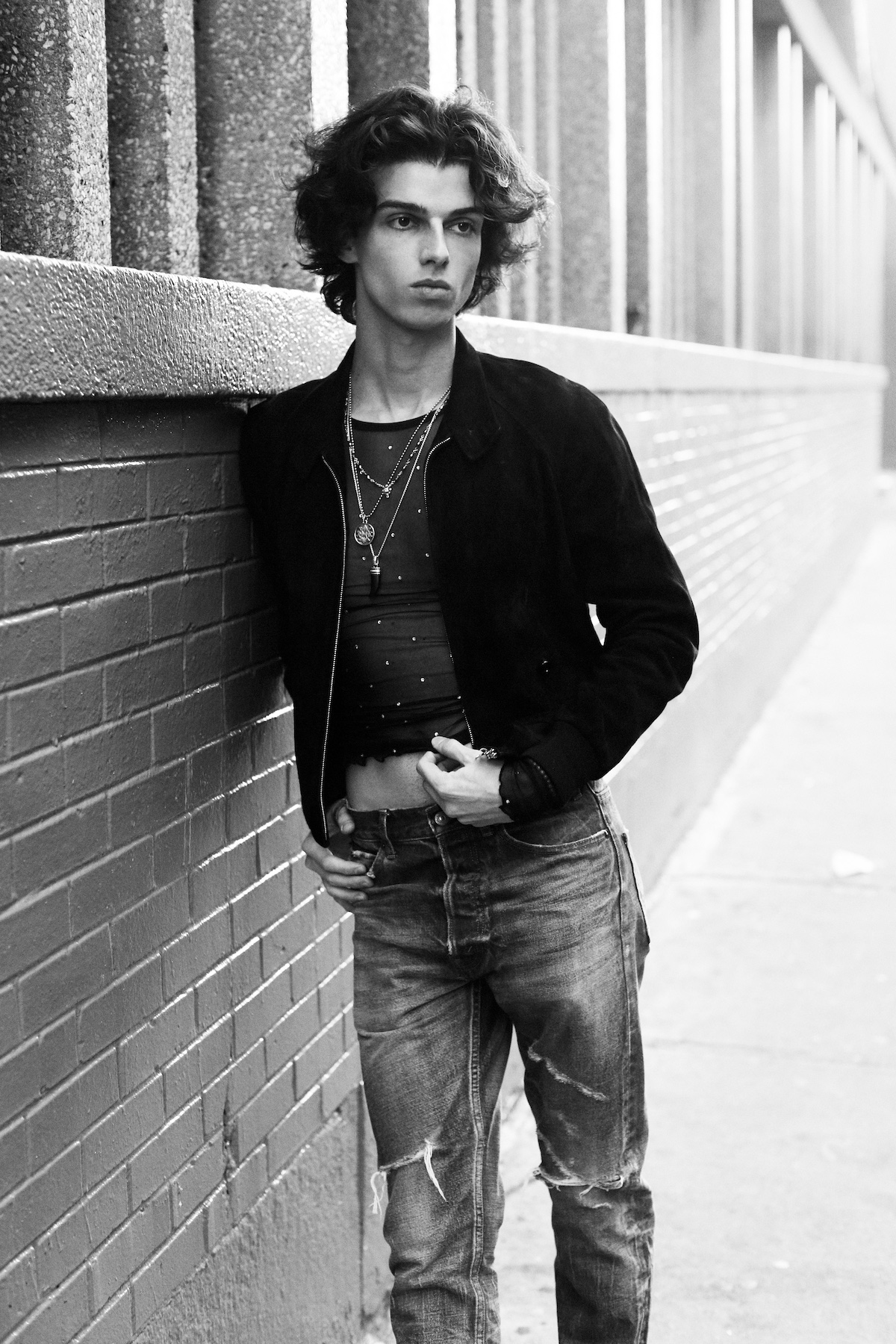 The concept of "favorite songs" is anathema to mehro, but he readily shares some of his favorite and most meaningful lyrical moments on the album:
"who are you in your darkest dreams – who are you with the loss of seems – who are you when you're caught between the truth, and what you thought you knew"
"we've all been used before, nobody's clean"
"drink tea from a cup, i smell the steam – you're always bringing good luck, who needs to be happy"
"flowers on the porch swing – a pasture turned scorching – between the flames i saw who we are and who we once were – i love the names you'd call me"
"I don't know if I'd consider myself lyrically forward," he says. "I believe lyrics are the secrets to each song. The lyrics reveal the artist's intention over time. And for me, what allows me to listen to a song over and over again is the purity of the creator's intention."
That purity shines particularly bright across Dark Corners and Alchemy, which sees mehro more in tune with himself and his surroundings than ever before. From the shiver-inducing fragility of opener "howling" to the warmth, softness, and honesty of its finale "love kills," mehro's second album leaves no stone unturned, no secret exposed, no scab unpicked, no trauma unexplored. A cathartic confessional, this record sets a high bar for the artist as he shows himself to be capable of uncompromising vulnerability, and to be able to channel that vulnerability into every aspect of his artistry and musicianship.
---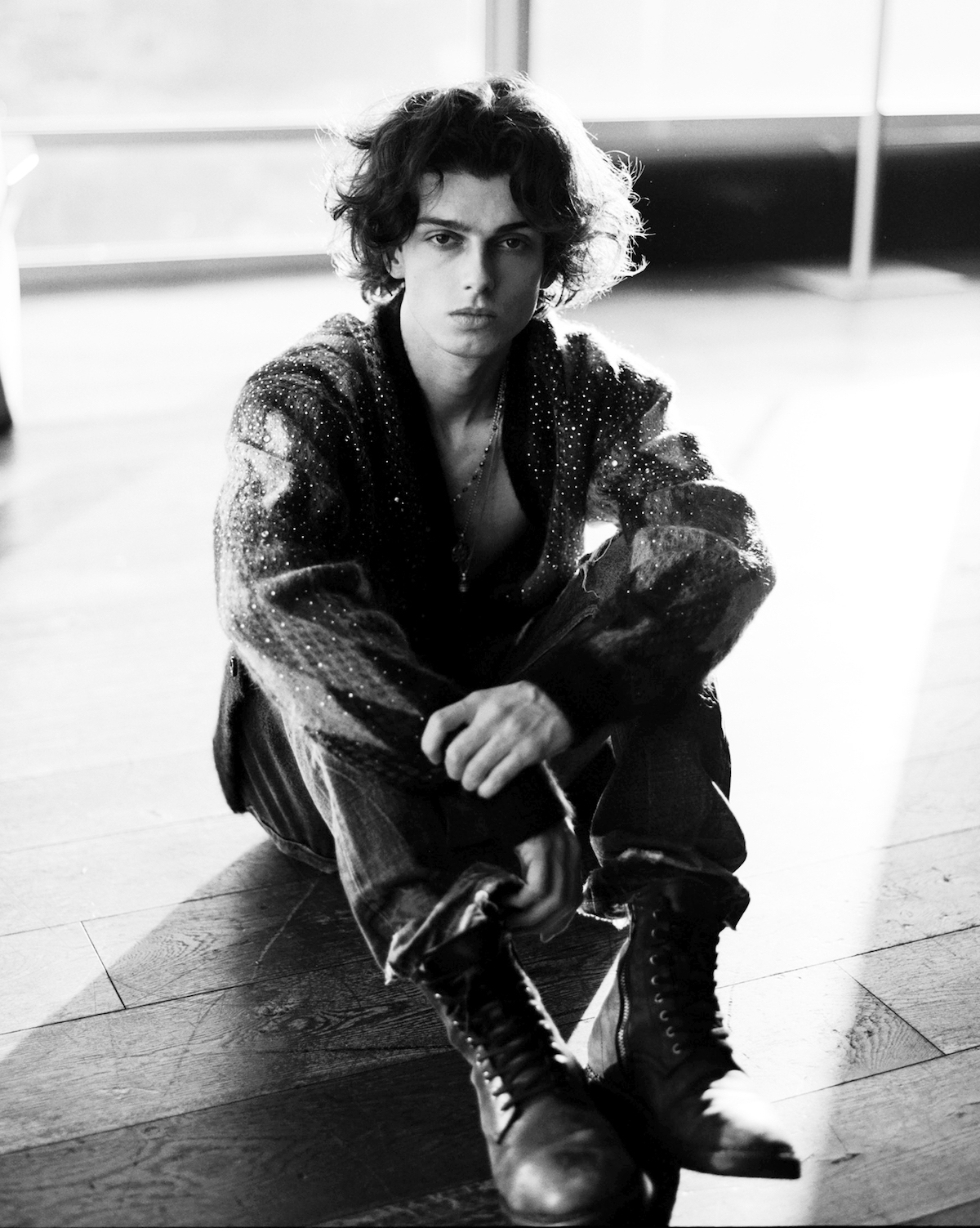 "I want listeners to take away exactly what they need in their life when they hear it," mehro shares. "Some people need a friend, some a mentor, some a little help to get them through the day. Some need driving music. some need an escape; some need a mirror. I hope this album gives each and every listener exactly what they didn't know that they needed."
Experience the full record via our below stream, and peek inside mehro's Dark Corners and Alchemy with Atwood Magazine as he goes track-by-track through the music and lyrics of his debut LP!
— —
Stream: 'Dark Corners and Alchemy' – mehro
:: Inside Dark Corners and Alchemy ::
— —
howling
"howling" was inspired by the vast emptiness of longing for and missing someone. someone you believe or you know that you will never see again. and when we have nothing left, we resort to our most animalistic instinct and expression. mine was a howl a howl hoping to be heard by those who were feeling the same.
like you're god
the guitar led me to my most sensual, lustful, animalistic self. sharing a moment with someone in an intense, vulnerable moment of hellish divinity. Is it too good to be true? Is it wrong to act on this? I don't know. I don't care. i followed the light that led me to the darkness.
pirate song
this song came pouring out of me. i was taken somewhere deep in the astral, and i tried to describe and bring back artifacts of my journey to this destination that doesn't exist. this is my landscape of a fantasy. what the landscape is, is up to you.
exploding
restraint. lust. passion. being taken over and consumed with desire. sharing an experience with someone who has power of you. tension. like dancing with puppet strings attached to you. chasing a dragon. being chased by a dragon. it's al the same. we are in the race. and this song and record is a pursuit to the invisible finish line
who are you
left with nothing, on your hands and knees out of breath. your journey, your life has pushed you to the brink. and it is up to you to show the world, at your lowest low, who you truly are.
murmur
the record's cocoon. our moment of transition. in the aftermath of our trauma and the decisions we made in spite of it – we are carried, with a bag over our head somewhere. perhaps to the other side of our biggest fear.
whore
Forgiveness. forgiveness for yourself, and forgiveness for those who have hurt you. each of us are here to learn a unique lesson. that's why each person has different capabilities, different capacities, different viewpoints. i believe the best chance you have of learning that lesson, is by loving yourself unconditionally, which will then allow you to love the world unconditionally.
princes of melancholia
Written in mexico city and inspired by the beautiful culture, this record says that you can love and appreciate the people and things in your life, and still be sad. sadness can be beautiful too. it's okay to be grateful when you don't feel thankful. it's okay to be confident when everything is going wrong. you are enough just the way you are.
parasite
Hatred is poison. it's a poison you take, hoping to hurt the other person. this piece was inspired by someone who disgusted me. who I despised. who i hated. and one day, i realized some of things i hated about them, i really hated about me. this song was a purging of them, but also a purging of my self hatred.
pretty kids
Willful ignorance, blind entitlement, ungrateful privilege. I have seen it all my life. I have taken part in it. i know it all too well. it's so familiar, that it's like the particular smell of a friend's house that you grew up with. i was disgusted by it, and caught up in it. this song is a letter to that time with a kiss mark and a spit stain.
monster
I was at a bar with a group of friends – and one in particular was so interesting and captivating to me, that I just kept looking at them. at one point, our eyes met, and it was as if time had stopped. their face became flush, and they ran out of my sight. I asked another friend what happened, and they told me, "you might have just scared them. your eyes can be intense." I felt terrible. The last thing I would ever want anyone to feel around me is uncomfortable or objectified. I couldn't sleep when I got home, and I realized I had to let this feeling out of me. That's how "monster" was born.
love kills
love is the purest and most complicated feeling in the universe. it is all things. it is nothing. A forest has to burn to replenish itself. animals must die for others to survive. It's all in the name of love. This song is an ode to love in all of its joyous and murderous forms.
— —
— — — —
 © Hadar Pitchon
:: Stream mehro ::
---