Shamir speaks to Atwood Magazine about his self-titled seventh studio album and what it's like running Accidental Popstar, his rising record label.
— —
Shamir Bailey's self-titled seventh album Shamir dropped in October of this year, and is still worth a listen. The Philadelphia-based musician shifts between pop-rock influences of the early aughts, notable on single tracks like "Running." Meanwhile, songs like "Other Side" feel like a hybrid between pop and country — yet simultaneously inhabit a world all of their own.
In honor of the new album and Scorpio season — Shamir's astrological sign — Atwood Magazine talked with the singer about Shamir and what it's like running Accidental Pop Stars as a rising record label.
— —
Stream: 'Shamir' – Shamir
A CONVERSATION WITH SHAMIR
Atwood Magazine: How are you doing? Have you been up to anything new lately, outside of music?
Shamir: I'm well, and I actually am! I'm working on a podcast, but other than that, music stuff takes up ALL my time. Music stuff takes over everything as far as my releases and Accidental Popstar's releases so I haven't been able to indulge in other things like I want to.
What podcast are you working on?
Shamir: I don't want to say too much at the moment while it's still in its infancy stages, but it's just a fun thing I've been doing with my best friend since childhood.
Did you have specific inspirations when making Shamir?
Yes, a lot of 90's and early 2000's Pop Rock. I think it was the best era for guitar based pop music.
You mentioned '90s and early '00s pop rock — what are some of your favorite bands from that era?
Shamir: Well, one of my biggest influences is Kitchens of Distinction, Hole, Unwound. As far as the early 2000s, Yeah Yeah Yeahs and Gwen Stefani for sure.
Do you have a personal favorite off the new album?
Shamir: I think "Diet" Is the best song on the record.
Was there a song that was the hardest to make?
Shamir: I think "Running" was the most challenging, I think it's the one that sounds the most different from the demo.
Why was "Running" challenging?
Shamir: It has the most unique parts than any other song on the record I believe, so I didn't want it to feel busy or discombobulated.
Did Shamir have an easiest one?
Shamir: It was actually shocking How easy On My Own was made considering the amount of attention we gave it. I wanted to over think it because I was skeptical by how quickly it came together. Glad I didn't!
You also included several intermission tracks on the record. What times were those taken from? Do they hold a certain significance for you? Or just happy memories?
Shamir: Those are all from before I did music full time, It was from the last time I was living in Vegas and had just got signed right before "On The Regular" came out. They're just happy memories from when I knew my life was going to change, but unaware by how much!
Is it surreal to think back on a time of life in Vegas before music?
Shamir: No. It's not surreal at all. because I still visit a lot to see my family and still have the same friends from that time. I just feel like my life in Philadelphia is just an extension of my life now.
When did you first get into music? Or know it was what you wanted to do full time?
Shamir: I think when I would sit in on recording sessions with my aunt and her friends who she would make music with when I was really young. I wanted to make music like them because I thought they were all so cool.
What is your typical song creation process like? Do you usually start with the lyrics or the melody? Or does it vary?
Shamir: Usually I write everything all at once, but it all varies these days as I get older, which I like. I think Its always great when an artist's process changes, keeps things fresh.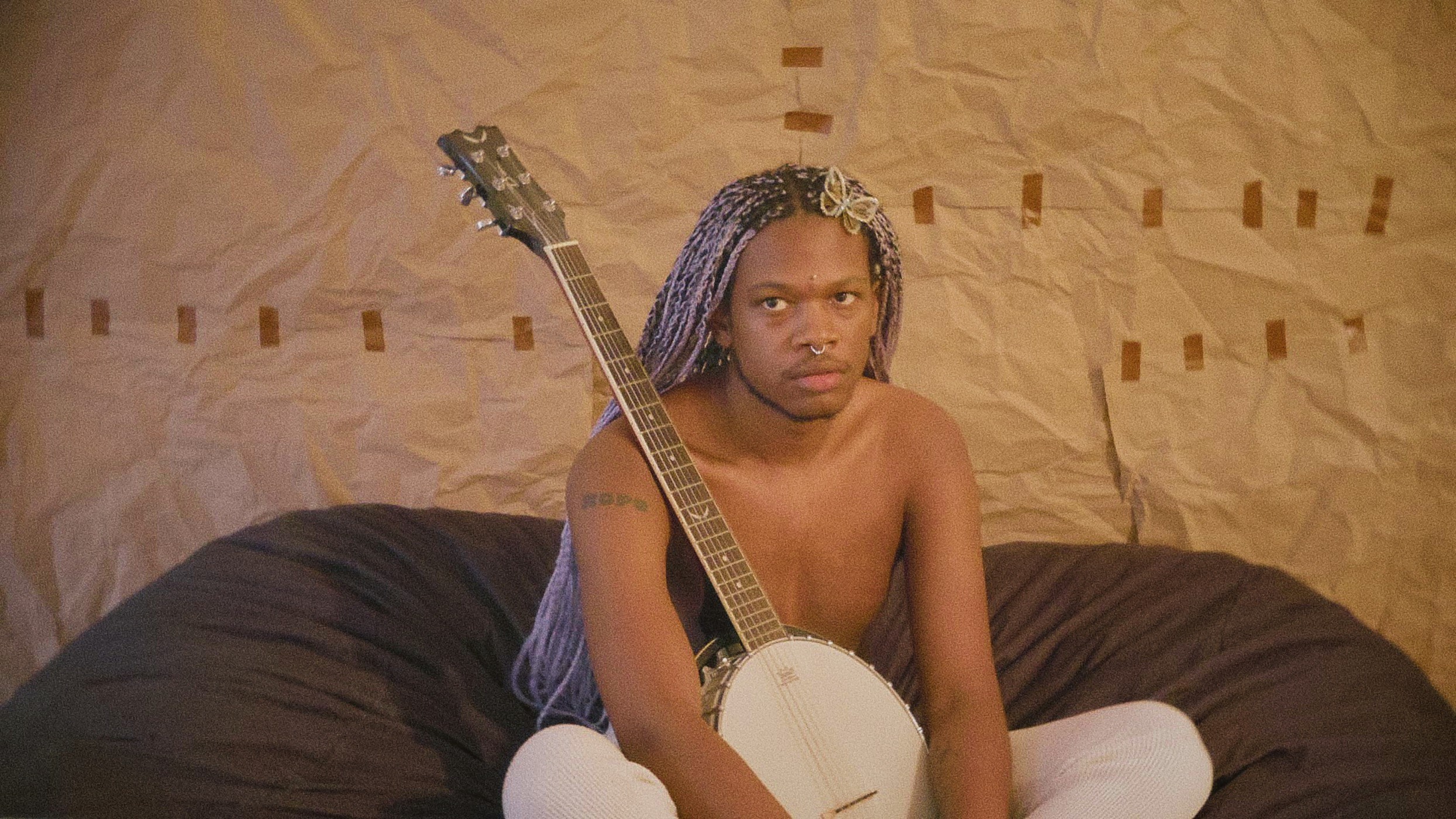 What were some of your earliest music inspirations?
Shamir: Jazz singers like Nina Simone, Ella Fitzgerald, and Billie Holiday.
Any artists you currently love?
Shamir: Sizzy Rocket, Kennie, Lance Redeker, Flo Millie, Protomartyr.
If you could give musicians starting out any piece of advice, what would it be?
Shamir: Always take public reception with a grain for salt and always make things that satisfy your taste first.
Do you have any favorite parts or challenges to running Accidental Popstar, your label?
Shamir: I only started Accidental Popstar last year. Just the concept of me releasing "Accidental Popstars" came in 2017 when i was just releasing artist on my SoundCloud and having Out Magazine premiere each release. MY favorite part is just sharpening my tool kit and putting on whatever hat my artist need! I could be Producer, Director, Photographer, whatever they need.
Is there a favorite show you've played? Or memory throughout your career?
Shamir: I think when I played at 3am at an Irish Festival, that was wild!
Is there any city or festival you'd want to play in the future?
Shamir: So many cities. I've really only played major markets which sucks, but I really want to play Pittsburgh.
Do you have a favorite line off the new album?
Shamir: "Youth is just wasted on the ones who feel immortal." – "In This Hole"
Where do you see yourself as an artist within the next couple months to a year?
Shamir: Hopefully on pop radio! 
— —
— — — —
? © 2020
:: Stream Shamir ::