Entrancing and groovy, Oddnesse's dreamy song "Hot Air" soars with reflective depth, propulsive energy, and sonic might.
Stream: "Hot Air" – Oddnesse
---
I stubbornly maintain that trippy nonsense can be meaningful, too.
An entrancing, groovy track ready to whisk listeners out of their current daze (and into a new one), Oddnesse's new single soars with reflective depth, propulsive energy, and sonic might. A rush of dazzling dream pop and shoegazey rock coalesce in "Hot Air," a compelling, poetic look at death and the unknown.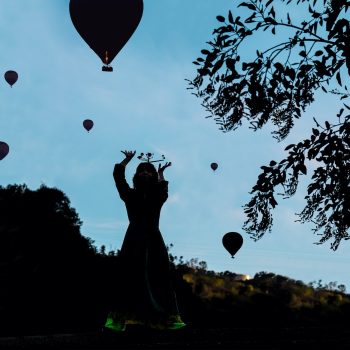 one night inside your head,
made off with secret treasure
my working days are done I'll take a life of leisure
back in the wilderness I watched the night for danger
until the break of dawn my dolphin brain does labor
serrated, fields of blue
I wonder, what became of you
deflated, hot air balloons,
beware they are coming for you
Atwood Magazine is proud to be premiering "Hot Air," Oddnesse's latest (and final) song release of 2020. A dramatic display of the Rebeca Arango's striking musicality and lyrical strength, the new track – out everywhere December 4th – finds her once again working with longtime collaborators and bandmates Grey Goon (Doug Walters) and Casey Feldman to craft a uniquely tantalizing experience.
A longtime Atwood Magazine artist to watch, Oddnesse have been making some of the best indie music on the market since 2016: They have released a slew of dazzling songs that consistently topple every expectation, beginning with 2016's debut single "Somewhere Somehow," and continuing through 2017's "I Used To" ("a perfect, brooding dream pop concoction that captures pain and love, heartache and hope"), 2018's "Scream," 2019's "Donut Shop" ("a sonically stunning and infectiously groovy treat worth every calorie"), and 2020's recently-released debut EP, Overindulgence. In a feature published this May, Atwood Magazine described Overindulgence as an emotional tapestry of sound that marries hopes and dreams with aches and pains: "Dream pop allure meets alt-pop fervor on a record that is as vulnerable as it is uncompromising: It's Oddnesse at their finest, and we couldn't ask for anything more."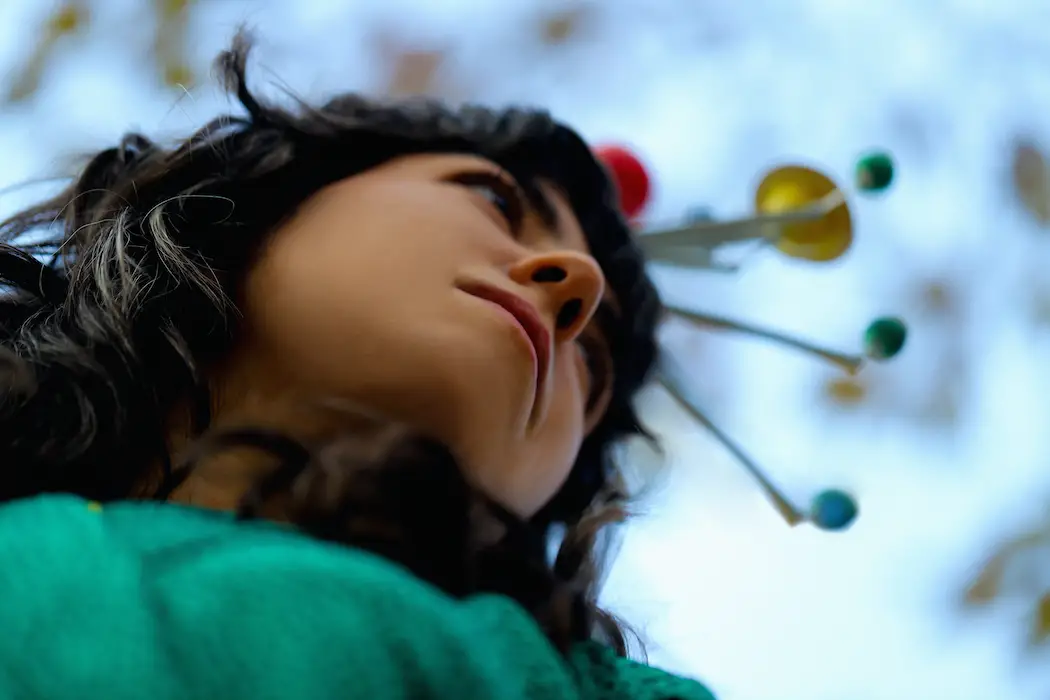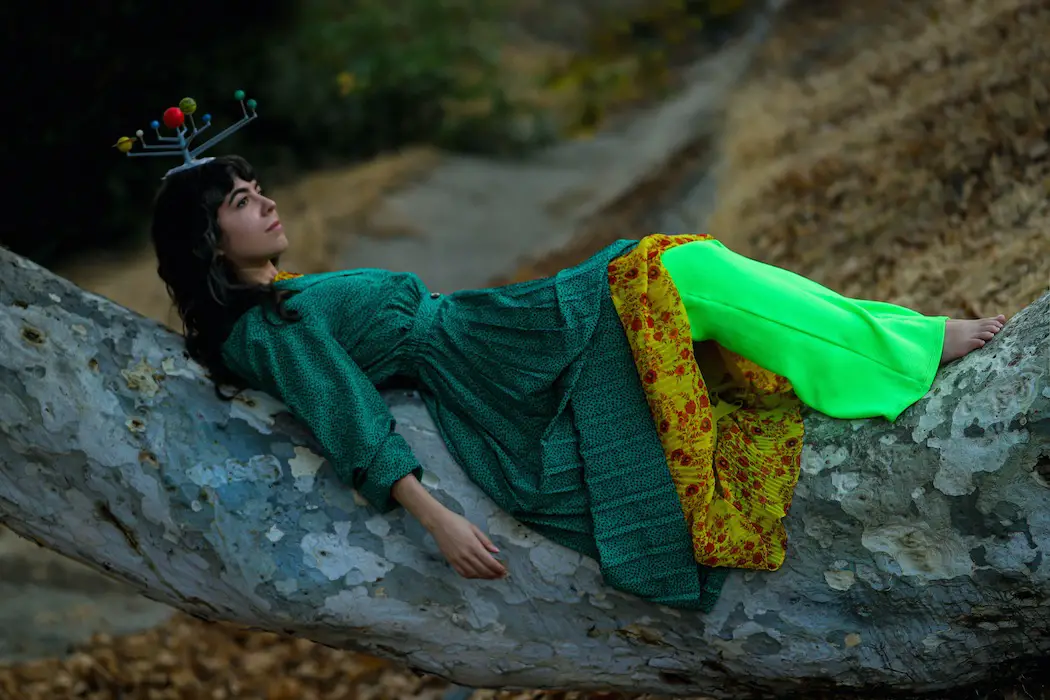 Never one to lay content for very long, Arango swiftly followed her EP with a provocative cover of "The Book of Love" in late May, and recently released the track "Summer's Almost Over" in September. "Hot Air" arrives a few months later with an assertive overhaul of gritty, turbulent sound: It's a fitting finale to a tempestuous year that saw Oddnesse at their busiest and best.
Arango describes the song as a "a dance with the mystery of death. A nightmare poem. A freaky lullaby."
"Nobody asked for a fantasy dream-pop song about death, transformation and travel into the vastness," she explains. "And mostly I don't know shit about those things, but I have been curious about them. So these lyrics, which came from a heartfelt place of awe and wonder, are a painting of my impressions, against the backdrop of the expansive, galloping space we create in the studio.. There was a conjuring of images I'd picked up from my reading. To me it's not just abstract nonsense though. I am drawing on real melancholy and fear but also lightness and beauty, and if it resonates, I think people feel that.
I can't explain where I go in my dreams. I can't explain how I think about death. But I can write a song about it. Distortion helps.
skipping into the fire slick as a salamander
you want eternal life, your blood must be surrendered
and at the end of time you'll get a house on saturn
much as they rack their minds
your neighbors can't remember
vibrating molecules
I wonder, what became of you
deflated, hot air balloons
beware they are coming for you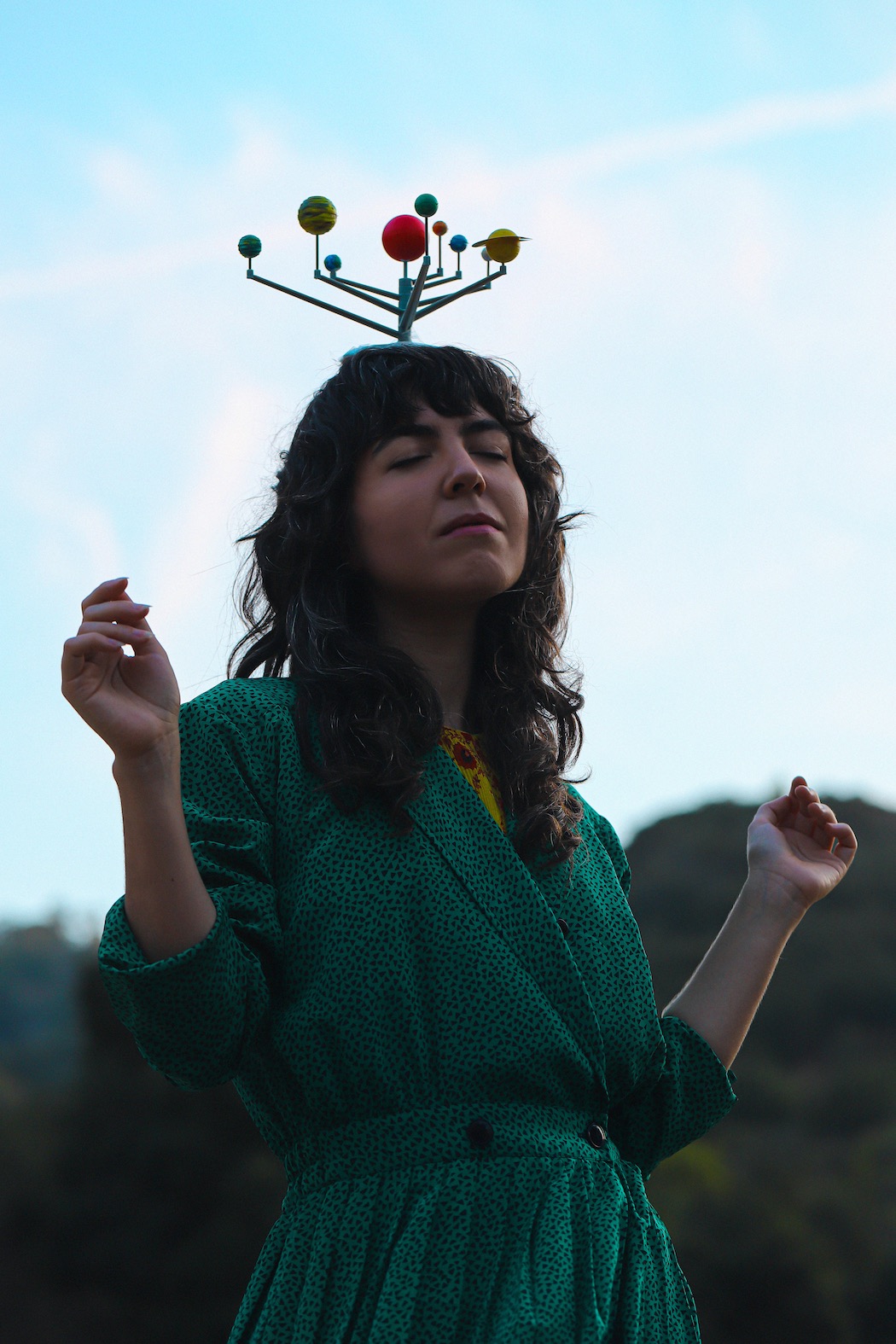 Arango's words melt onto a wash of fervent overdrive: Casey Feldman's exquisite guitar work is a stunning of display of intensity that recalls a mix of '70s and '90s hard rock, albeit with a touch more refinement.
"I've acquired the understanding that energy is never lost, only transformed," she goes on to ponder. "Where does it go, when the heat dissipates, when it vanishes into the cold? … Abstract lyrics are often seen as less meaningful, less emotional, less relatable. While this song doesn't deal with earthly matters of love and loss, to me it's just as meaningful as some of my popular break-up songs."
Arango humbly (or perhaps proudly?) calls this song the stuff of dreams – a work of scary fairy tales, celestial bodies, and unconscious symbols. Be that as it may, "Hot Air" is a hypnotic hit in our book: A sweeping, soaring enchantment that breaks out of traditional songwriting structure to deliver an intoxicating burst of daydreamy rock/pop goodness. Oddnesse once again defy assumption and subvert expectation with a song that turns inquiring about death into a mesmerizing, riveting experience. Charming the ears and thrilling the mind, "Hot Air" is a cool closure on 2020 and an equally exciting way to fly into 2021.
Stream the new single exclusively on Atwood Magazine, and connect with Oddnesse below!
— —
Stream: "Hot Air" – Oddnesse
— — — —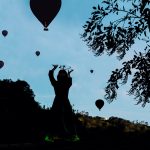 ? © Lellopepper
:: Oddnesse ::
---