On their final EP, the LA psych-punks FEELS ruminate on humanity from the dark confines of the past year-and-a-half as they take brave steps down their own new paths on "Night Walker."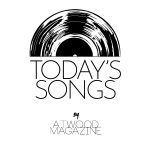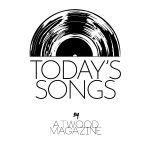 Listen: "Night Walker" – FEELS
---
As sprawling, dense, and colorful as Los Angeles is, the concrete of the city can only inspire so much human warmth. When COVID first clenched the world in its lethal fist, band leader Laena M.I. and company found themselves in a new, sudden, and quite literal isolation—and not the enlightening kind they were hoping for.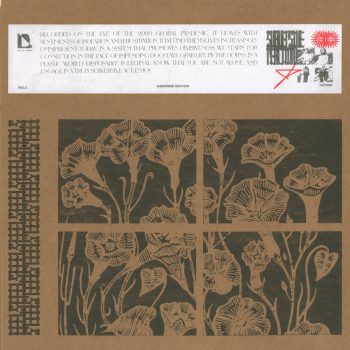 Humanity is interaction
Dangerous today
I can't help but wonder if we've lost our way
But I can find peace
In moving forwards blind
Confusion is my new lover
The wind on my face
Lockdowns went into place in LA just as FEELS was mixing their new EP Subversive Reaction, a three-song collection of rollicking, acid-tinged existentialism. With references to our current state of political turmoil, a continuous outbreak of misinformation, and class disparity, it is as much of a sign of the times as it is a portrait of artists trying to find their footing in chaos, rethinking everything they believed to make sense of the dystopia they've found themselves living in. As the pandemic continued to play out and solitude became a type of ironic necessity for survival, their eerily prophetic lyrics proved to be much timelier than they could have imagined.
Give me all your money
I'll light it all on fire
To warm the hearts of those who've been forgotten
Quarantined
Crown the beast
I fear not you but the fear that you inspire
Opening track "Night Walker" is a pensive slow-burn that finds FEELS yearning for genuine connection during one of the most divisive eras humanity has collectively faced. Expansive riffs weave in and out of the meandering bassline, reimagining LA as an urban ghost town built around a mazelike network of alleys that lead you further from where you were trying to go as you inevitably lose yourself in it. Her voice as steadfast in its softness as it is in its shouting resolve, Laena M.I. extends tenderness towards those who so need it, desperate to reach out so that we can save each other from the hatemongering of the elite. In her truth-seeking, M.I. finds that the simplicity of existing in this world and connecting with others to be the most self-evident and enduring forms of resistance and solidarity—sometimes walking on into the darkness together sparks the flame of hope.
The music video explores a more straightforward approach to quarantine and isolation, in which dancer Gregory Barnett performs a movement piece depicting a pandemic-driven, claustrophobic spiral that ultimately allows him to be his freest self. In an interview with Brooklyn Vegan, FEELS explains, "The video (directed by Jeff Fribourg with cinematography by Travis Waddell) paints a picture of quarantine: bouncing off the walls of our minds, facing who we really are in the absence of each other, but also a deeper longing to reunite with nature and our true humanity which was felt even before the pandemic." Barnett's movements are catatonic to start, but his cabin fever-ridden performance progressively shapeshifts into a languid, physical acceptance—much like the band themselves has reached.
Embrace this part of me that I can't see
It's this invisible anatomy
I swear on the heat down below the dirt
I feel the avalanches in my bones
OK I'll play the game I'll run the wheel
But I'm not gonna live a life of fear
No I just wanna live a life that's real
That I can feel
Blood, sweat, tears
Returning to their instincts individually, FEELS are going their own ways in pursuit of other projects. "Night Walker" is a fitting end to this chapter together, as M.I. and the band move forward reinvigorated, with love and bravery in their hearts. The relationships they've built amongst each other and with those whom their music has touched over the years are enough proof that humanity's need for togetherness may just save us all yet. As much as the chaos of the world obscures the way, remembering what makes us humans—from interacting with each other to just feeling the constant warmth of the sun and earth on our bodies—recenters us in our fight to build a more loving and inhabitable world. With this final manifesto of resilience, FEELS reminds us that if anything is worth celebrating, it's our own tenacity, our ability to hope and hope again, love and love again. Even as the uncertain future leads them down new pathways, who's to say that they won't weave their ways back to each other as they walk on?
— —
Listen: "Night Walker" – FEELS
— —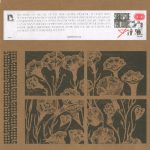 ? © Tony Accosta
:: Today's Song(s) ::
:: Stream FEELS ::