Every Friday, Atwood Magazine's staff share what they've been listening to that week – a song, an album, an artist – whatever's been having an impact on them, in the moment.
For International Women's Day on March 8, this week's roundup features music by Kate Bush, Noname, Japanese Breakfast, The Staves, Bachelor, Halsey, Mazzy Star, PJ Harvey, Ella Vos, Eartheater, Ashe, Boyish, Yndling, Raina Sokolov-Gonzalez, Screaming Females, Bri Steves, Mirah, Terrian, Gem Chantelle, Perry Bancs, Audriix, and Casii Stephan!
•• •• •• ••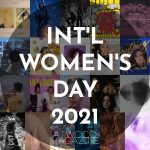 — —
:: "Running Up That Hill" – Kate Bush ::
Kate Bush was years ahead of her time. The English singer/songwriter left her indelible mark on the 1980s, yet what's perhaps most impressive about her art is not merely its impact at the time of its initial release, but rather its sustained impact well over three decades later. There's a resounding freshness to so much of Bush's '80s repertoire, and for me that is best showcased with the songs off 1985's #1 album Hounds of Love – in particular, the record's title track and hit single, "Running Up That Hill."
A staple of countless television and movie soundtracks – recently featured in British miniseries It's a Sin and American drama POSE, among many others – "Running Up That Hill" channels buoyant indie pop into a subversive, poignant, yet nevertheless glistening upheaval of visceral feeling. Bush's lyrics capture the strain of connection between man and woman, as she surrenders herself to make a "deal with God" (the song's original title) in order to realize this otherwise impossible level of understanding. "Come on angel, come on darling, let's exchange the experience," she croons against a pulsing wall of echoing synths and bustling drums. Urgent, pulsing, and uncompromisingly intense, "Running Up That Hill" is a truly singular work of art that challenges listeners to think while immersing them in a world of achingly vibrant, emotive sound.
And if I only could
I'd make a deal with God
And I'd get him to swap our places
Be running up that road
Be running up that hill
Be running up that building
Say, if I only could, oh…
You don't want to hurt me
But see how deep the bullet lies
Unaware I'm tearing you asunder
Ooh, there is thunder in our hearts
Is there so much hate for the ones we love?
Tell me, we both matter, don't we?
---
:: "Rainforest" – Noname ::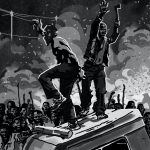 Chicago rapper Noname almost quit music in 2019. After returning last year with "Song 33,"  she's back with another single, the self-released "Rainforest." On the bossa-tinged track, the poet and founder of Noname Book Club denounces capitalism and its deadly effects on the environment and the Black community. She reflects upon the desecration of stolen land as well as her personal plights, both as a struggling artist and a human being grasping for joy. She calls for revolution as she curses billionaires, rejecting capitalism as she smokes and dances with friends while they allow themselves a moment of escapism. Using her art as activism and her platform to radicalize others, Noname pushes us to acknowledge the extents of society's injustices, which will quite literally destroy us unless we take action to save each other.
:: "Be Sweet" – Japanese Breakfast ::
Michelle Zauner, better known by the name of her musical project Japanese Breakfast, has proven to be nothing short of a creative dynamo. Straight on the heels of her first book, Crying in H Mart (a Philadelphia area Korean mart), 2021 will see Zauner releasing her third studio album, Jubilee. In advance of the album, Japanese Breakfast released Jubilee's first single, "Be Sweet," an '80s-inspired retro song about transgression and forgiveness in love, and the ability to believe in a relationship.
Zauner sings, "Be sweet to me, baby/I wanna believe in you, I wanna believe/Be sweet to me, baby/I wanna believe in you, I wanna believe in somеthing" over a pulsating bass beat and a rapturous chorus. Shifting through minors and majors, the song's structure reflects its content – the shifting of emotions in a relationship – like a mirror. Jubilee may well be a new direction for Zauner, as her first two albums delt with the morose subject of her mother's affliction with cancer. Here's hoping Jubilee can show us the blissful Zauner that its biblical title implies. Also worth noting that the music video also stars another Philly area creative force and vocal punk-feminist, Marisa "Missy" Dabice of Mannequin Pussy. Collab?
:: The Staves ::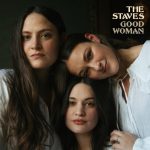 For me, no female act shines with quite as much beauty, light, and wonder as The Staves. For ten straight years now, The Staveley-Taylor sisters (Camilla, Emily, and Jessica) have been weaving worlds of stirringly intimate folk and folk-adjacent wonder. Whatever they do and wherever they go, they leave a path of dropped jaws and stunned listeners in their wake. From 2011's intimate Mexico EP and 2015's breathtaking sophomore album If I Was, to the holiday single "Home Alone, Too," their collaboration with Flyte "White Roses," and 2021's recently-released third LP Good Woman, The Staves have maintained a standard of excellence throughout their ever-expanding oeuvre.
In our recent feature on The Staves, Atwood Magazine gave the record Good Woman a perfect 10/10 rating, calling the record a masterpiece: "As resounding a return as it is a definitive statement in its own right, Good Woman redefines The Staves' art while staying true to their core identity.  The band's third full length album reintroduces the Staveley-Taylor sisters as a stunning musical force to be reckoned with: A group dedicated to improving and expanding upon their craft, overcoming personal and professional obstacles, and injecting substance, depth, and meaning into their songs, however delicate or strong they may be."
Strong; graceful; serene; sweet; touching; it might take a full dictionary to express in words all the emotions The Staves capture and project in song. They are a true musical force, and one whose journey I hope continues long into the future.
:: "Anything At All" – Bachelor ::
The newest indie rock supergroup to hit the scene is Bachelor, a collaboration between Jay Som's Melina Duterte and Palehound's Ellen Kempner. They debuted their new project last week on Polyvinyl Records with queer-yearning single "Anything at All."
Writing and producing the song together in pre-pandemic California, the close friends combined their similar sonic and lyrical sensibilities for the pop-adjacent banger, driven by distinctive riffs and a deep, grooving bassline. Both exceedingly talented artists, Duterte and Kempner bring out the best in each other on multiple levels. True to their bio, "Bachelor is not a band, it's a friendship."
:: "More" – Halsey ::
Halsey is perhaps one of my greatest influences. She is a strong, creative and talented woman who has always been pursuing her dream, despite all the tough times life has put her through. One of these was when she discovered that she had endometriosis – an invisible disease that is talked about far too little, but which can lead to great suffering. One of the possible consequences of this disease is infertility, which the singer has particularly suffered from.
After various miscarriages, in her latest album Manic she makes us listen to this sweet but incredibly melancholic lullaby. It speaks to someone who is not there yet, but whom she infinitely hopes to see sooner or later. Even those who have never thought of having children would be moved by such a piece, sung with a gentleness and pain that few could understand.
And when you decide it's your time to arrive
I've loved you for all of my life
And nothing could stop me from giving a try
I've loved you for all of my life
Luckily, the singer's "rainbow baby" is on the way, and fans couldn't be happier and more moved for Halsey. Who knows if the first lullaby she sings to her child will be "More"?
:: "Fade Into You" – Mazzy Star ::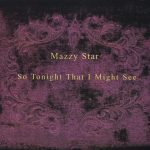 One simply cannot talk about the history of dream pop or 90s psychedelic rock without talking about Mazzy Star. Hope Sandoval, the frontwoman of the band, has cultivated more than an early shoegaze sound, but an entire indie-rock aesthetic. Often singing in near darkness during live performances, delivering soft, delicate vocals alongside lyrics full of a quiet longing, Sandoval is the definition of mystique and allure.
Ever since its chart-topping success in 1993, "Fade Into You" has weathered the ages without fail; even Miley Cyrus recreated the track on Tiny Desk recently. In some ways, "Fade Into You" lingers and haunts effortlessly. The tune loops alongside an airy acoustic rhythm, washed out and in a daze. Electric guitar notes bend and turn at the right moments. "I wanna hold the hold inside you / I wanna take the breath that's true," Sandoval sings sweetly. Hair down, eyes closed, she withdraws into herself and asks us to do the same: to feel and be consumed, to hide from the world and lose ourselves.
:: "Is This Desire?" (demo) – PJ Harvey ::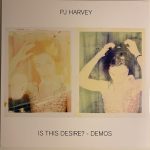 I both love and hate PJ Harvey. Let me explain: I love her music, but I hate that listening to any one of her records requires a very particular mood, a fugue somewhere between melancholy, lethargy and cold fury. This frigid lassitude places her in rare company, a company of artists from Nick Cave to Mogwai to Dirty Three to Cross Record, that make up my music for the post-apocalypse. Before going dormant last year, I wrote in an interview with Loma how their self-titled debut was music for walking under the wildfire smoke. PJ Harvey is there too. Her first four records are for the blues-goth-grunge fan living in the present decay. Incidentally, all four and more are receiving the rerelease treatment, but with a twist: Demos.
Hour long by hour, may we two stand
When we're dead, between these lands
The sun set behind his eyes
And Joe said, "Is this desire?
Call it set or setting, but PJ Harvey with naught but guitar is a solid sell; where the studio backlog obfuscated her singer-songwriter prowess, these demos focus with full clarity starting from Dry and going to Is This Desire? Stripping away all the star power and most of the technical wizardry from her music, one feels across these four records that they attended a personal unplugged concert in some Central Perk cafe. Kurt Cobain once described Tori Amos' cover of "Smells Like Teenage Spirit" as the perfect music to eat cereal. He was wrong. Harvey's demo version for  "Is This Desire?" is the butter on your toast, with Harvey's purring vocals and a fuzzy, solitary guitar riff spread across three minutes and three seconds. Write it across the jacket: it's breakfast music for the post-apocalypse and I could listen to it from here to eternity.
:: "Miles to Go" – Ella Vos & Kaskade ::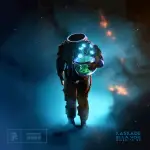 During Women's History Month, we like to celebrate stories of women defying the odds and pushing on with their goals in spite of whatever adversity they may encounter. In that spirit, it's worth lending an ear to "Miles to Go," a bouncy new collab between singer Ella Vos and DJ Kaskade that incorporates a similarly-themed message of positivity. "Underneath the uplifting good vibes of "Miles to Go" is a message to 'keep going,'" says Ms. Vos, née Lauren Salamone. "The work in our relationships with each other and the world are never finished; we can always become better."
On top of these encouraging narrative themes, "Miles to Go" also marks an exciting merging of two distinct talents. On one end, there's Ellla Vos, who's been floating around the Los Angeles indie pop scene for about five years and put out her sophomore album, Turbulence, this past year. And across the way from her is veteran Chicago producer Kaskade, who's been a professional producer and DJ for half of his 50 years and will be including "Miles to Go" on his forthcoming EP, Reset. Put the two of them together and you have something special indeed; in Vos' words, "I hope this song inspires hope and unity!"
:: Phoenix: La Petite Mort Édition – Eartheater ::
Eartheater had already pleasantly surprised us with Phoenix: Flames Are Dew Upon My Skin, but with this remake she has exceeded all expectations. In the first album we saw the artist's folk soul, the moment when the phoenix is reborn from its own ashes. Instead, La Petite Mort is simultaneously the completion and the opposite of this instant. It is a phoenix melting in the ashes, in an ambient atmosphere that transports us to an otherworldly dimension. It is transcendent, it is that time span between 3 and 5 am, where everything seems possible because we are immersed in a dreamlike dimension that seems to never end. An experience, more than an album.
:: "Till Forever Falls Apart" – Ashe ft. FINNEAS ::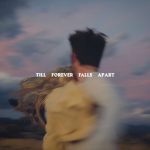 Maybe it's the recent state of the world, but "Till Forever Falls Apart" is not the first loved-up doomsday duet that's graced the pop music landscape in the last few years. There was JP Saxe and Julia Michaels's "If the World Was Ending" in 2019, also featuring production from FINNEAS. But "Till Forever Falls Apart" is not about reconciling with an ex-lover; the love Ashe sings about isn't exclusively romantic, and it celebrates its existence in the face of an apocalypse, natural disaster, doomsday. And there is just something so dazzling about the way Ashe approaches the track — because somehow, she manages to make even the end of the world look beautiful.
Ashe has been making heartbreaking, timeless pop since 2017, including breakout single "Moral of the Story" that marked the beginning of her collaboration with Finneas. Beyond introducing epic drum elements — snares and kicks that throb and swell, Finneas sings alongside Ashe for the second half of "Till Forever Falls Apart." Together, they create a special, bittersweet quality that comes with endings and their inevitability: "'Til forever falls apart / We never had it from the start," they sing, and accept the end while paying tribute to all that came before.
:: "Superstar" – Boyish ::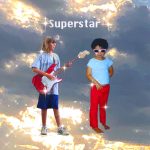 Brooklyn band Boyish make some of the most spectacular indie music of our day, and they are very much just getting started. The pair of India Shore and Claire Altendahl followed 2020's sophomore album earlier this year with the sweetly seductive indie pop enchantment, "Superstar." This was the kind of dreamy indulgence we needed to reignite our passions in 2021: To get us out of the stupor that was 2020, and give us something to ignite our spirits. A dazzling, buoyant delight, "Superstar" shines with ethereal intimacy as Beau paint a spellbinding story of longing and disconnect, fandom and desire.
You're a superstar
Loves a girl who plays bass that's cool
but I wish I was in her place
Go ahead and give me nothing
You're a superstar
I might drown in the way
that I feel but I guess I'm just a fan
Pulsing beats and tender, in-you-face vocals create a sense of relaxed urgency: An explosive energy masked by a tense, tranquilizing calm. The band's lyrics are hypnotizing; they use the fan-artist relationship to dive into the depths of connection, unrequited feelings, and the emotional vastness of a turbulent psyche. With its soulfully sweet energy and mesmerizing guitar swells, "Superstar" marks a stunning, incredibly alluring return for Boyish in 2021.
:: "Childish Fear" – Yndling ::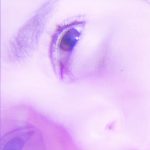 Norwegian artist Yndling recently released the dream pop "Childish Fear" and it's everything you want and more. The wavy song narrates the angst and fear of passing the honeymoon phase and worrying that you can't offer what they really want. Singer Silje Espevik shares, "The song is about that stage in a relationship where there isn't really that much new and exciting to discover about each other, and capture the fear that I might not be enough once the shimmering glow of first expressions fade."
"Childish Fear" embodies feelings of escapism through glittering production and superlunary synths. Her vocals are so tender and hushed they compliment the swirling, dream pop, breezy soundscape. If you haven't listened, you must and if you're looking for a little comfort, then this is the song. Remember you're always enough and float off with "Childish Fear."
:: "Boss"- Screaming Females ::
Screaming Females is a three-piece punk/rock band from New Jersey, and while they are known for their thick, heavy instrumentation and occasionally screamed vocals(no false advertising here), "Boss," from 2010's Castle Talk shows off the band's knack for subtlety. While the bass and drums provide a tight pulse and necessary backdrop throughout, it's Marissa Paternoster's guitar playing and vocal performances that make this song.
As both the vocalist and guitarist, Paternoster weaves both performances around and through dynamic and compositional changes. The choruses feature fuzzy guitars and powerful, yet detached vocals while the verses show off Paternoster's fondness for harmonically and melodically rich guitar lines. It's hard not to feel something when Paternoster says "I could cut the cord with you any day/ I don't you to remind me who's the boss/ Cause I could be the boss of you any day/ If I tried really hard" while she's absolutely shredding her guitar. It's too good. Paternoster can't be beat.
:: "Light It Up" – Terrian ::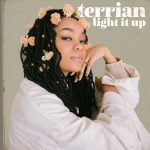 Born and raised in Memphis, TN, Terrian is not like most artists. She is an artist who brings new life, new soul, and infectious energy into her music while reminding her listeners that there is nothing more important or more empowering than believing in the possibility of a better someday. Her latest single, "Light Me Up," off her debut album The Genius of Terrian, showcases not only her commitment to perseverance but also how deeply rooted she is in her faith.
Through uplifting lyrics and lively sound, "Light Me Up," is a track that welcomes being lost, confused, or dazed while knowing that Terrian's faith is her guiding light. On top of it all, the artist's energy also proves that there's nothing wrong with a little dancing. Using her talent and her music to uplift and inspire others, Terrian has also worked closely with AngelStreet Memphis, a mentorship program dedicated to educating young girls in music, musical training, and providing them artistic opportunities to becoming themselves and discovering their purpose. It seems full circle really, as AngelStreet Memphis's mission is the same kind of mission Terrian's music accomplishes.
:: "ANTI QUEEN" – Bri Steves ::
Philadelphia's Bri Steves returned at the top of 2021 with a definitive, defiant showcase of her talents: A seductive, subversive, and stunning outpouring of unapologetic and empowering self-expression, "ANTI QUEEN" is as catchy as it is meaningful. Steves reimagines what a female MC can and should look and sound like through a fusion of rap and singing, femininity and masculinity, strength and vulnerability.
They say I'm not a queen because I walk like that
And I talk like this, and I don't hold back
They say I'm not a queen, when I act like this
When I dress like that, when I flex like this
"ANTI QUEEN" starts an important conversation about what it means to be a female in hip-hop, and Bri Steves is happy to start the discussion off strong with a fervent, heated critique of society's standards that, in turn, exalts those special eccentricities and nuances that make us different – the characteristics that help us stand out. An independent spirit, Steves embraces her individuality through a savage upheaval that is as cool and confident as it is deeply honest and intimate. "ANTI QUEEN" is the cathartic self-empowered anthem we can all sing with pride in 2021.
"The goal was always to say something honest and needed," Steves recently told Atwood Magazine. "I felt like the world was missing a record like "ANTI QUEEN" – a straightforward song about embracing everything that should make you different. I started off listing things I was told would take away from my artistry, and it all came out as a big "f what they say, I'm here to stay" anthem for me."
:: "Alone Tonight" – Gem Chantelle & Perry Bancs ::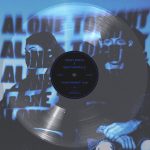 Ever feel like you are not in the best place mentally but don't want to be alone, and crave some physical affection? Gem Chantelle and Perry Bancs' single "Alone Tonight" is all about that desire for passion to help get through a rough patch. This concept of needing someone close to you in tough times, is something many of us have gone through. Now with the pandemic, we are feeling this more than ever. Through their soulful, R&B vocals and relaxing beats, it is easy to get swept up in this sultry track.
Gem Chantelle and Perry Bancs are new to the music scene. Chantelle is a 19-year-old singer-songwriter who was classically trained and is using those skills to create powerful pop music. At only 11 she attended her first studio session. Inspired by greats like Rihanna and Ariana Grande, her rich vocal tone has a captivating quality that is simply irresistible.
:: "Better For You" – Raina Sokolov-Gonzalez ::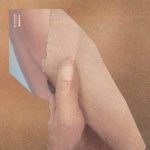 Raina Sokolov-Gonzalez delivers a jazz infused song for female empowerment with her new single "Better For You." The New Yorker sweeps us off our feet in the mesmerizing, lush, jazzy tune. Discussing the theme of sex and how often heterosexual relationships see the man's pleasure prioritized by society, "Better For You" is fierce, gentle and very inspiring.
Raina's vocals are silky soft and fly through the tune with both power and delicate flares. The production is made up of double bass, toe-tapping melodies, tropical drums and devilishly good trumpet pops. It is oozing in jazzy tones and a hypnotic allure that sucks you in. This song is charming, sexy, sassy and accurate as hell! For the pleasure seekers: look no further…
:: "Mt. St. Helens" – Mirah ::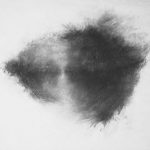 Like so many tracks on this album, Advisory Committee, Mirah does so much with dynamics, composition, and songwriting so effectively that it's difficult to pick just one song. That being said, "Mt. St. Helens" has always been a favorite. Musically, the song shifts from a somber intro to a slightly more energetic verse before coming to a distorted, lo-fi, and somewhat chaotic head, followed by an equally somber outro. Lyrically, the song seems to tell of a deteriorating relationship through, what I think, is an ingenious comparison to the devastating blast of the actual Mt. St. Helens. Every way that Mirah approached this song and this experience, from the lyrics and music climaxing like a seismic event is fantastic. It sticks with you for all of the right reasons and stays with you for all of the personal ones.
:: "Here Comes the Light" – Casii Stephan ::
"Here comes the light!" Quite a few central figures from Women's History Month have uttered statements of that nature to their many followers. And here to deliver it as well in her powerful, well-seasoned pipes is Casii Stephan, who grew up in St. Paul, Minnesota and has been based in Tulsa, Oklahoma as a professional musician since 2014. During that time, she's balanced her output between her personal craft and her work with her band, The Midnight Sun.
"Here Comes the Light" is a pop-rock reimagining of a song Stephan wrote in her early days in Tulsa and that she's performed with The Midnight Sun on several occasions. This time around, her dazzling vocals shine as much as ever, as do the song's central themes of rejecting negativity and holding onto hope. Given how much of that spirit we'll be celebrating all throughout WHM, "Here Comes the Light" can be a great anthem for the moment.
:: "Waste a Goodbye" – Audriix ::
Pop singer/songwriter Audriix's emotive anthem "Waste a Goodbye" is a danceable tune that speaks to a feeling many of us go through in relationships. Most of us know what it is like to fight for something we know isn't working, because it is just too hard to let go. Audriix perfectly relays this sentiment in her single. Holding on to all the great times you shared together, you start to question is this really over or are you just wasting a goodbye.
Audriix is a talent who inspires others through her deep dedication for her craft. Writing songs since the age of six, she later self-produced her first batch of material while simultaneously earning three degrees from Stanford University. It is that kind of drive that makes her an empowering female force in music today.
— — — —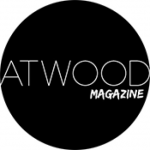 :: Weekly Roundup ::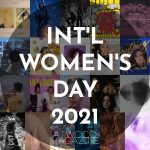 ---
:: This Week's Features ::
---