Shownu x Hyungwon of Monsta X discuss their debut as a unit and their brand new EP with Atwood Magazine!
Stream: 'THE UNSEEN' – SHOWNU X HYUNGWON
---
Shownu and Hyungwon are two members of the leading third generation K-Pop group, Monsta X.
Monsta X has been active for eight years and currently holds the record for being one of only two K-Pop groups to have three or more Top 40 US pop singles. Shownu and Hyungwon recently debuted as a unit, and this will be the first release from Shownu since his return from his mandatory military service.
Released July 25, 2023 via Starship Entertainment, THE UNSEEN EP from the duo highlights their teamwork and individual talents, with each member having a part in creating the title track, "Love Me a Little." While their fans, called MONBEBE, have known them for eight years, the two members are showing a laid back and cool version of themselves through their new music. The EP has a theme of showcasing their real selves, while both pride themselves on always showing their truth to their fans.
The pair sat down with Atwood Magazine to discuss their brand new EP, their contribution to the process and gave words of love to MONBEBEs.
— —
Stream: "Love Me A Little" – SHOWNU X HYUNGWON
A CONVERSATION WITH SHOWNU X HYUNGWON
Atwood Magazine: Can you tell us about the creation of this unit project?
SHOWNU: We thought it'd be great to do a unit together because we're so similar and really love to perform and dance. HYUNGWON got started with producing the tracks early on and once I finished my military service, we started preparing the album more.
You definitely show a different side of yourselves in this EP. What is the message you're trying to show your fans?
HYUNGWON: We tried to show something sexy and cool but in a more laid back way that fits our image and personalities. It's a more restrained coolness and sexiness compared to our powerful MONSTA X songs. The theme of the album, especially our title track "Love Me A Little" is that we can become whoever you want us to be so just please love us more. We want our fans to just enjoy it and hope our songs make their days a little bit brighter.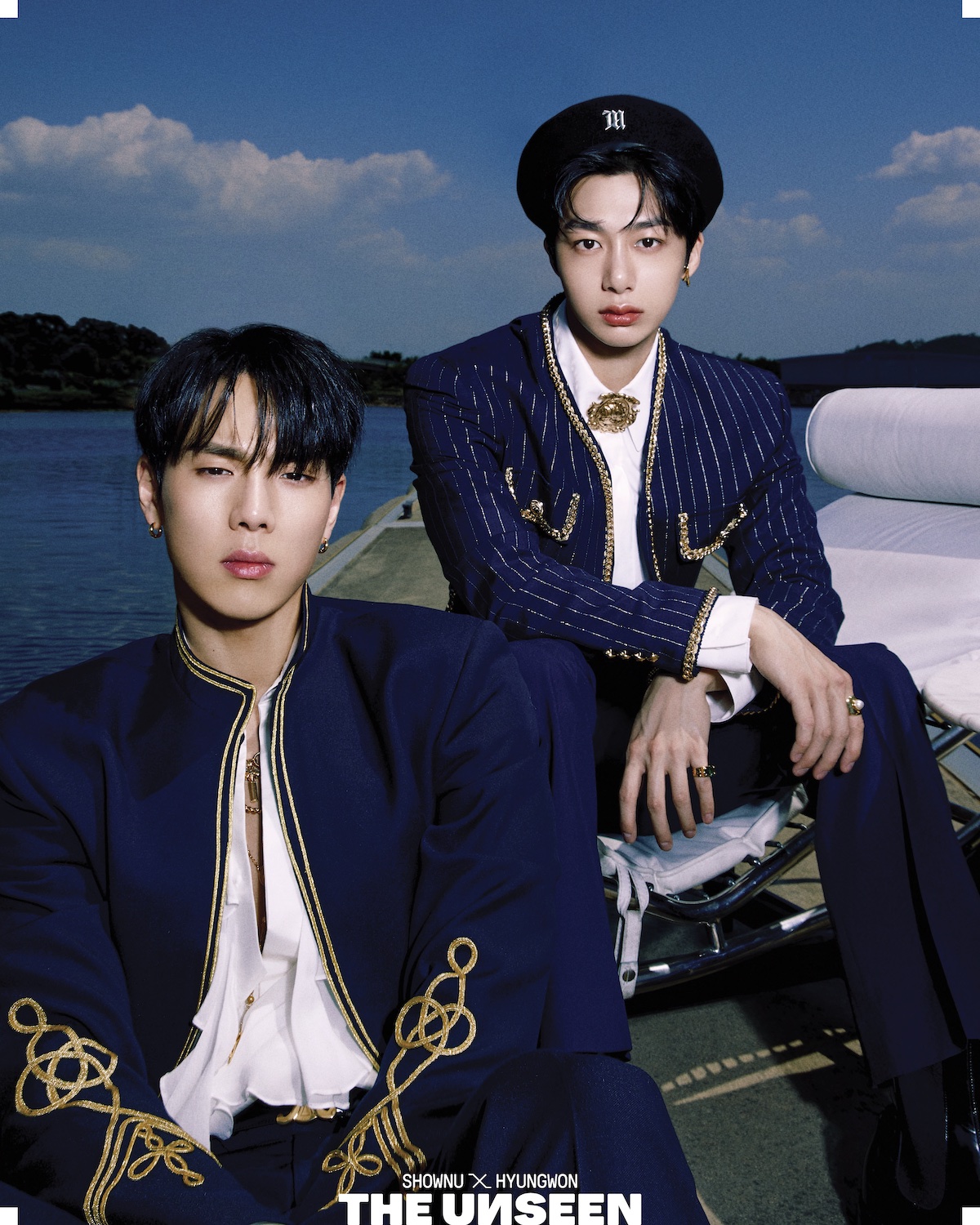 The overall theme is about showcasing the real you. How do you think the Shownu and Hyungwon the public knows, differ from the Shownu and Hyungwon you are?
SHOWNU: I think our fans and the public know almost everything about who I am. I stay true to myself whether I'm by myself or in front of my fans so I think they know who I am.
HYUNGWON: For me too, I think I naturally show who I am to our fans so it doesn't really differ from the real me.
Hyungwon, you contributed to the writing and composition of "Love Me A Little." What was going through your head during the creation of the song and what were you hoping to convey?
HYUNGWON: The message of the song is that we can become anything for the people we love as long as they love us a little more. While making the track, I tried to keep this theme in mind and how SHOWNU and I could show our best vocally. I really like how it came out and think the song fits our unit well.
Shownu, you played a big part in the choreography of this project. How was that process?
SHOWNU: I worked on the choreography with the FreeMind dance crew. We've worked together a lot for MONSTA X's choreography so it was very fun and comfortable to work on this together too. Once I heard the track, I worked on the initial choreography and then shared it with the crew. Then we went through many revisions together to make it what it is now.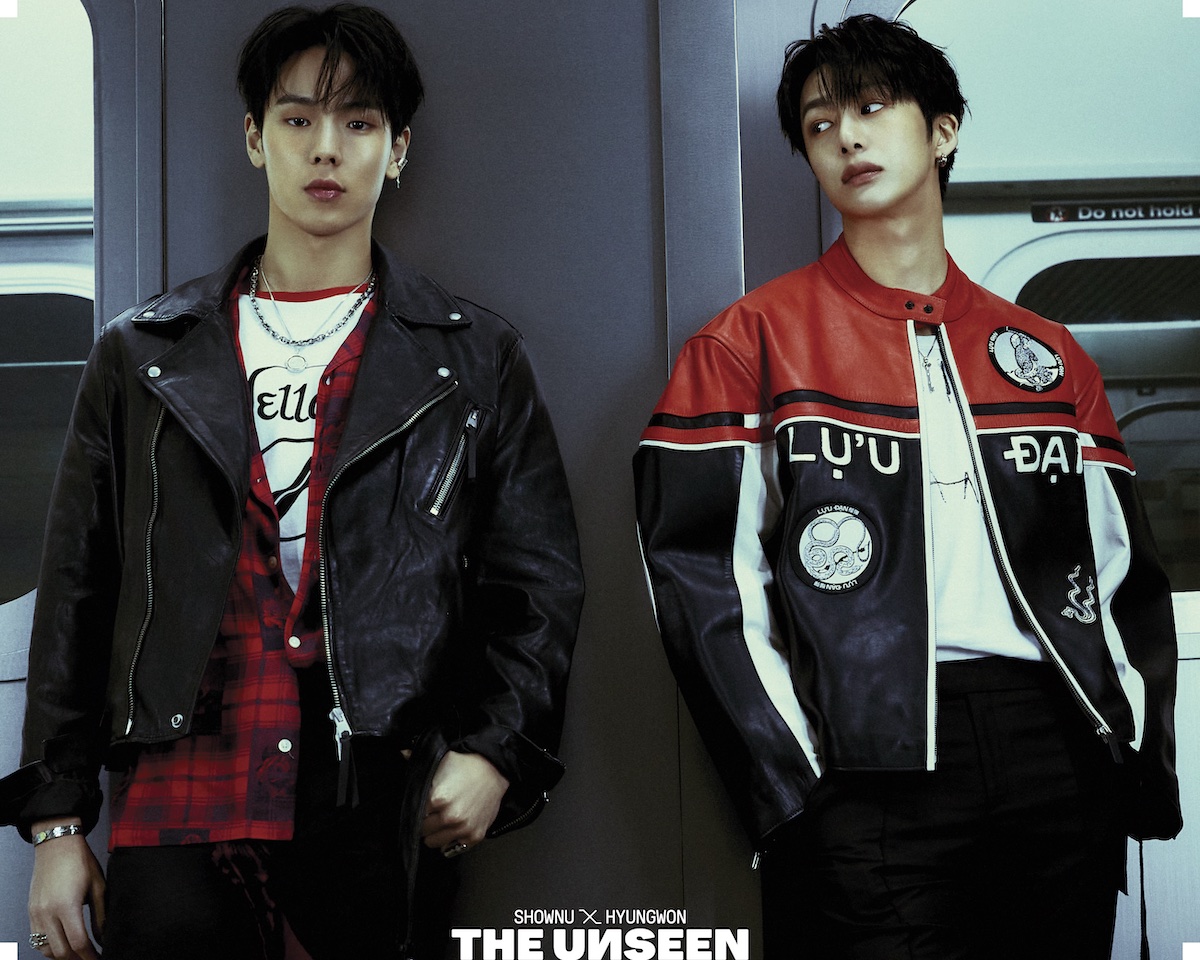 How was it different from when you prepare for a comeback with all the members of Monsta X?
HYUNGWON: It was different because when it's MONSTA X, there's more members so we're able to focus more on our individual parts and share the responsibility and performance as a bigger group. For this unit, it's only two members so we had to work harder to fill up each track and performance with just our voices and dance. We missed the other members while practicing and preparing but we were excited to see how everyone would react to just us two performing.
It's been eight years since you debuted in Monsta X, but in a way you're debuting again. How do you apply what you've learned from all these years and how is it different this time?
SHOWNU: We've been a part of MONSTA X for eight years, but this is our first ever unit. We have years of experience so the way we know and trust each other naturally shows when we practice and perform on stage. We're able to use our skills from our team to fill the stage as a unit now and make sure it doesn't feel empty.
What's your personal favorite track on the project? Any that you're excited to perform live?
HYUNGWON: I really enjoy listening to calm and chill songs so I liked "Slow Dance" from this album. "Play Me" was also a track we both liked right away and were excited to see how it turned out.
SHOWNU: I like "Play Me"! It's more upbeat and fun and at first, I was worried about how we could do it well because it was more upbeat than our other tracks but it came out really well. I'm excited for our fans to see our title track "Love Me A Little" because we prepared a cool performance and dance break so I'm looking forward to seeing our fans' reactions to it.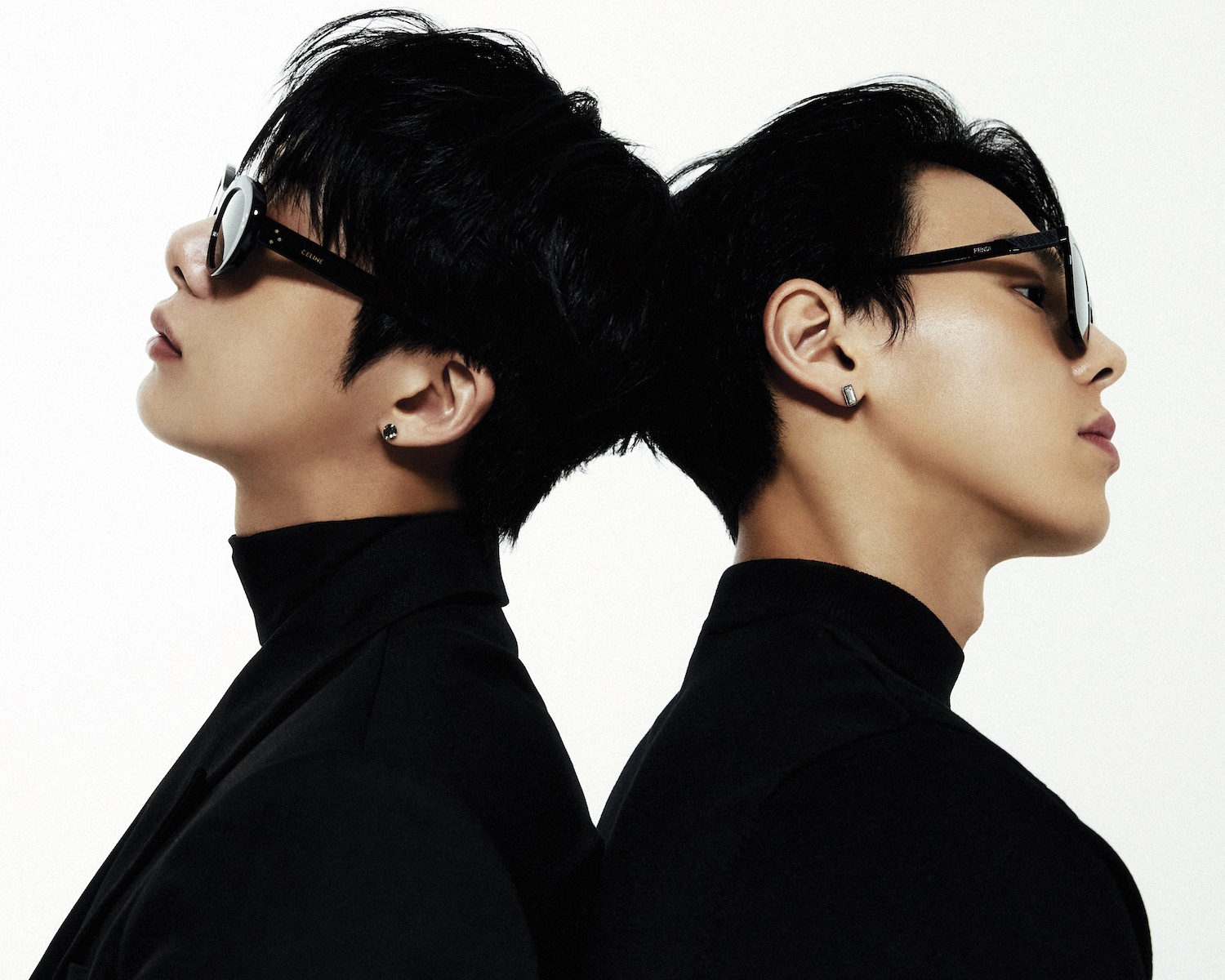 You both are going to be performing as this unit in front of fans very soon. How has the preparation been and can you tease anything about these upcoming performances?
HYUNGWON: We have a lot of different events and opportunities to meet our fans soon. We'll be going to several different cities so we've been preparing a lot and our fans can look forward to performances from this album and a unit version of MONSTA X songs!
Lastly, do you have a message for Monbebe who are reading this?
SHOWNU: MONBEBE, this album is for you! We're happy if we're able to make your daily life happier through our music so we hope you enjoy it and see you soon!
— —
Shownu and Hyungwon are heading to the States to perform at KCON in Los Angeles and Krazy K-Pop Fest in New York City. Tickets are available now and their mini album The Unseen is available on all streaming platforms.
— —
— — — —
 © courtesy of the artist
:: Stream SHOWNU X HYUNGWON ::
---