Every Friday, Atwood Magazine's staff share what they've been listening to that week – a song, an album, an artist – whatever's been having an impact on them, in the moment. Here's this week's weekly roundup!
— — — —
— —
:: A Brief Inquiry Into Online Relationships – The 1975 ::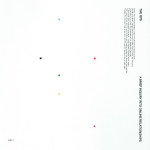 I've never been one for The 1975, but with a great album title, this was an album I felt the need to look into (All the positive feedback helped too.) A Brief Inquiry Into Online Relationships really drew me in as an outsider into one of the biggest bands in the world. It's an album that can be both intense and gentle. I adore the straightforwardness of a single like "Love It If We Made It." It's both fun and bouncy, but Matty Healy is intense and yearning in his vocals. I also enjoy the embrace of electronic sounds on tracks like "I Like America & America Likes Me" – it's incoherent, yet enjoyable and artful. Granted, the song that stuck the most is closer "I Always Wanna Die (Sometimes)." It's the sort of "High and Dry" sounding song that is soothing yet engaging.  Also, we got this tweet from Jeff Rosenstock.
:: "Dunno" (Spotify Single) – Mac Miller ::
This stripped down version of the late rapper's "Dunno" highlights the growth and maturity in his vocals and style. Mac Miller was taken from us too young, and since his passing, I've been listening to his library a lot more than usual. His growth has been outstanding. His early bangers were of course hits, but up to his latest album release and then this final stripped down release – it seemed he was always growing. The depiction of this song to me is Miller at his most authentic self. His raspy yet refined voice accompanied by the soul of one piano. Lyrics so true they hurt. The inflections he uses in his voice show the effort he has put forth in trying (and succeeding) to be unique, to be one-of-a-kind. I'm thankful this last single was released – It's a wonderful depiction of everything Miller was and was going to be.
:: So Social – Smallpools ::
Smallpools have remained one of my favorite indie pop bands because of their energy, passion, and focus on quality over quantity – and now, I can add poetry to that list. The band's brand new EP So Social, released today, has been on repeat all afternoon as I've explored its five equally exciting, very different songs. "Stumblin' Home" has a heavy warmth to it, with thick bass beats and moody melodies that can't help but remind me of The 1975 –  but it's the band's evocative lyrics about connection, uncertainty, and desire that have me hooked.
Smallpools tap into a level of intimacy and vulnerability I've not known them to display in the past, not only on "Stumblin' Home," but also across the entirety of their new EP. The dynamic "Social" explodes with an introspective self-reflection on the identity we share with the rest of the world, and who we really are. "I behave like I'm so social," cries Sean Scanlon, "I've seen it all before, take me away right now – bow out, save yourself." It's an anthem for those who opt to stay in, rather than go out – that evergreen conflict between one's fear of missing out, and having already been there and done that.
Speaking to the band's focus on quality over quantity, So Social is at its heart a collection of five stellar standalone songs. While the tracks can in theory be connected, they also tell their own stories and exist on their own two feet. Smallpools are getting better and better at telling little stories in their music, and every new song brings more character and depth to their catalog. It's hard to believe "Dreaming" came out over five years ago, but between 2017's THE SCIENCE OF LETTING GO and 2018's So Social, Smallpools have proven their staying power with confidence and colorful charisma.
I love the directions Smallpools have taken in So Social, and look forward to so many more listens to come!
:: Folds in Your Clothes – Laureline ::
Alex Killian, Foster City, California
I'm a sucker for catchy, '80s leaning instrumentals and I'll admit that was what initially drew me into Laureline after hearing "Restless." Their use of synths, straightforward yet sticky drum machines and a saxophone moment like a tell-tale heart had me hooked. After a few other listens, though, I was impressed by their carefully calibrated melodies and sweeping soundscapes. More than anything, their intoxicating vocal harmonies had me wanting more. The delicate vocal ability of each member shines most on tracks like "Nothing," but elegant lyricism and emotionally stirring delivery shine through on all of them. Having just made their debut in May of 2018 with "I Love You" yet already sporting a well-rounded EP with Folds in Your Clothes, I'm excited to see how Laureline continues to grow. With as much self awareness, identity and depth as they appear to have, I expect them to go far.
:: "Macho" – Jaakko Eino Kalevi ::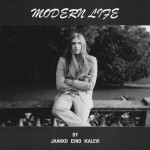 Born in central Finland in 1984, the multi-instrumentalist Jaako Eino Kalevi creates incredible unique vibes with a psychedelic, upbeat mix of pop, funk, rock and sometimes even notes of folk. Though he recently came out with a second album (Out of Touch, 12 October 2018), I'm still obsessed with the super-sexy and very aptly named "Macho" from back in 2010. As is the case with most of Kalevi's work, the song is more invested in creating an atmosphere than telling a story: the lyrics vaguely point to a perilous game of seduction between a flirtatious femme fatale and her male counterpart. The song itself is the true musical embodiment of a dangerous but irresistible womanizer: there's something about the simple combination of the deep bass and the husky vocals (not to mention the allure of the French language) that never fails to lure me in.
:: Kiss Yr Frenemies – illuminati hotties ::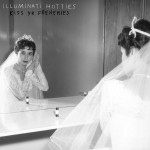 If there was one album from 2018 I wish I had discovered sooner in the year, it would be the debut full-length of Los Angeles-bred "tenderpunk pioneer" Illuminati Hotties. Comprised by actually just one hottie by the name of Sarah Tudzen, Kiss Yr Frenemies tastes just as sugary, yet spicy as its name implies. The album's title track is a gentle, hushed opener that instantly crashes into the other side of the LP's spectrum with standout track "(You're Better) Than Ever." The album is just as guaranteed to get you riled up as it is to break your heart (see: "For Cheez [My Friend, not the Food]"). While upon first listen, you're never quite sure which road the album's next track will lead you down, the 11 tunes transition in a near-seamless flow that's capped off with "Declutter," a stripped-down piano ballad that ensures Tudzen is here to stay a while.
:: "We Appreciate Power" – Grimes ft HANA ::
Claire Boucher has returned with a new song, "We Appreciate Power" (released 29th November), and it's quintessential Grimes: technological futurism delivered into our earthly ears via an explosion of weirdness. It's AI propaganda in the form of a hard rock and synth blend, the lines what will it take to make you capitulate? We appreciate power, we appreciate power– marching repetitively throughout. Long-time collaborator HANA supplies these vocals with Grimes taking the verses, the two together generating high-octane female energy. But it's less female empowerment and more, as mentioned, AI empowerment, taking into account the Roko's Basilisk argument that ruling AI will destroy you if you're aware that it exists but don't aid the development of its rising power (Kind of like The Ring).
People like to say that we're insane
But AI will reward us when it reigns
Pledge allegiance to the world's most powerful computer
Simulation: it's the future
I'm not fooled into pledging allegiance but the song is super catchy and I've had the chorus repeating itself in my head during random times of the day a lot recently.
:: "Poem (Shhh)" – Colde ::
After watching Colde's performance of "Poem (Shhh)" on the COLORS YouTube channel, I was immediately won over by the track, and his assured delivery. The song straddles the line between chill and upbeat; it's laid back enough to play in the background, but also dynamic enough to soundtrack a drive on a sunny day. The breezy production is fun, with hints of Latin music in the bassline kicking in once the chorus arrives. Colde is one half of the South Korean duo offonoff, so the catchiness of "Poem (Shhh)" comes as no surprise. The track's only fault is that it clocks in at under three minutes, but all the more reason to listen to the track on repeat.
:: "Make Out in My Car (James Blake Version)" – Moses Sumney ::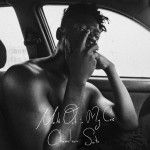 Last year, silky-voiced alternative R&B artist Moses Sumney released his debut album, Aromanticism. A standout track for many was the sultry and lush, yet spare, "Make Out in My Car." The entire song, at just two minutes and 36 seconds, is comprised of only a single, repeated line:
I'm not trying to go to bed with you;
I just wanna make out in my car
and Sumney's dense harmonies over a bed of strings, synth, flute, and finger snaps. In May of this year, Sumney released a small EP entitled, Make Out in My Car: Chameleon Suite. It included an extended version of the original song, as well as reimaginings and remixes by Alex Isley, Sufjan Stevens, and James Blake.
While all the versions are lovely, Blake's stands out the most to me. Here, Sumney's vocal gymnastics and subtleties find a fascinating marriage with Blake's unique and haunting production sensibilities. The track is entirely reharmonized and even includes new verses by Sumney. Blake reimagines the song as almost menacing, adding a hypnotic, heavy, slow chordal rhythm to the chorus. He pulls back on the rhythm of Sumney's vocals, giving them a stuttering hiccup in moments. In the new verses, which almost have a hip-hop feel to them, Blake's production backs off slightly, giving the disconcerting harmonies room to breathe. Trap drums and plinked synth lines accompany Sumney as the song roils into something even bigger. Around the 3:30 mark, it explodes into the realm of Blake's truest bizarro sounds, and Sumney's vocals are hugely layered. The ultimate effect is so opposite to the original that it's almost a new song. It's an incredible re-make of an already beautiful track, and a collaboration I never knew I wanted. I simply can't stop listening to it.
:: "Audrey Tell Me" – Juice ::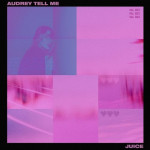 They're soul, they're rock, they're pop; they're every great musical descriptor you could think of. Seven-piece super-group Juice has remained an Atwood favorite for over two years, and their most recent single, "Audrey Tell Me," might just be their best offering yet. It's infectiously charming, oscillating seamlessly between vintage soul vibes and modern pop deliciousness.
"Audrey Tell Me" finds Juice at their most vulnerable, denoting a possible long-term love interest. The song elucidates forlorn desire with tangible human emotion, narrating inner monologues and debates and positing what the future could be like. "Audrey Tell Me" feels very real and very accessible, two feelings a good song should always strive to attain.
Written collaboratively by the group, the song presents vocalist Ben Stevens in one of his most soulful deliveries; crisp falsettos and snug melodies lay atop grooving bass lines and buoyant guitar riffs. "Audrey Tell Me" glistens as a dynamic earworm, robust and full of contagious enthusiasm. Juice — quite admirably — know exactly how to curate a sonic enterprise seldom found anywhere else in music, and "Audrey Tell Me" only further proves their unmatched caliber.
— — — —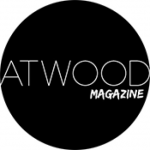 ---
:: This Week's Features ::