Austin, Texas – Another thrilling day here, especially so since it also happened to be St. Patrick's day, and people tend to get overly excited about that holiday… for Atwood, we were especially excited about both daytime and nighttime shows.
Sticking around the Radio Day Stage most of the afternoon, the first new act we caught was Minneapolis hip hop artist most popularly known as Lizzo. Originally from Houston, Lizzo brought quite the crew with her. Including two back-up dancers, DJ Sophia Eris, and a few other feature dancers, Lizzo delivered a show that's not to be missed if you get the chance. The high-energy showcase felt like it lit up the entire convention center, and even though she was pretty busy belting her heart out and being an incredible vocalist, she didn't let that slow her down in the least when it came to her movement. This performance at the Radio Day Stage was her eighth of 11 for the festival, and her first of three for Friday. The diverse crowd also ate everything she gave us up: getting involved without being asked twice, dancing and singing along, but there was a different sort of electricity through the air when she started talking about her Coconut Oil project [Nice Life/Atlantic Records, 2016]. She described the project as "having a celebration" before she broke into the title track and wrapped the show up with "Good As Hell." Much like Kate Nash, Lizzo and her crew of talented women should serve as inspiration for any female who plans to do amazing things.
Listen: "Good As Hell" – Lizzo
[soundcloud url="https://api.soundcloud.com/tracks/251243574″ params="auto_play=false&hide_related=false&show_comments=true&show_user=true&show_reposts=false&visual=true" width="100%" height="150″ iframe="true" /]
---
Next up was Chicano Batman. The self-described soul/psych/tropical band is made up of Bardo Martinez (guitar, keyboard, vocals), Eduardo Arenas (bass, guitar, vocals), Gabriel Villa (drums, vocals), and Carlos Arrévalo (guitar). Providing a solid show that had a certain "jive-y" quality to it, but in a completely different way than Lizzo provided, the energy they brought with them seemed to give the audience a little bit of a much-needed breather. But, that was probably in a good way. Because coming up next was quite the party.
Spoon, finally playing during a time that wasn't 1am, celebrated the release of their new record Hot Thoughts [Matador Records, 2017] with us. For being a band that has been around for awhile, it came as no surprise that they put on a seemingly flawless performance. Like a well-oiled machine, they kicked off with "Hot Thoughts," featuring some slick guitar moves from frontman Britt Daniel. The smoothest of transitions went into the next tune, "Inside Out," and earned the band quite a few synchronized head-bops from the older crowd. When Daniel started talking about how excited the Austin-based band was to be playing in their hometown so much this week, especially with the release of the new record, the Austin-ites in the crowd went nuts. In response, the band played the single off the record, "Can I Sit Next To You." Getting cut off a bit short, and to a shock not only to the band, but the rest of the crowd, it's easy to see why Spoon has not only been around for as long as they have been, but why they continue to have so much success. They're without a doubt one of those bands that finds it more difficult to play a satisfying 30-minute show, when they could easily play for hours on end. And what a show it would be; but thankfully, we were able to catch a whiff of Spoon in the Austin Convention Center.
Listen: "Merchants of Soul" – Spoon
[soundcloud url="https://api.soundcloud.com/tracks/279816743″ params="auto_play=false&hide_related=false&show_comments=true&show_user=true&show_reposts=false&visual=true" width="100%" height="150″ iframe="true" /]
---
The evening portion of the day brought a onslaught of more good music, and dashing from venue to venue. Starting it off at The Belmont for part of the K-Pop Night Out, Big Phony played for a crowd that felt like they all knew each other, probably from the internet. In every direction it was friends taking photos, exclaiming how excited they were to see the line-up of musicians, and cheers at the preview videos that played on stage. Once our artist took his turn to be the center of attention, he started his set off by saying "I'm Big Phony, and I sing sad songs." It sure wasn't a lie, and he proved that to be true by starting out with "I Need to be Alone." Even though his content was a bit heartbreak-esque, the crowd seemed to like it well enough. Now if only Choy could get ahold of where he stood on branding himself – he couldn't seem to make a decision if he wanted to be overly confident or a little more self-conscious. On banter ranging from "Usually I'll talk through most of my set because nobody really wants to hear me sing anyway," to "If you don't like this song go fuck yourself," it was a bit of a whiplash hearing those two sentences in the same break.
Listen: "Bedford Stop" – Big Phony
[soundcloud url="https://api.soundcloud.com/tracks/134700761″ params="auto_play=false&hide_related=false&show_comments=true&show_user=true&show_reposts=false&visual=true" width="100%" height="150″ iframe="true" /]
---
Afterwards, a much smaller crowd gathered at the Hilton Garden Inn to take in Italian folk-pop singer-songwriter Damien McFly. Finally, a show with both a mandolin and a cello! Although there weren't many people there, definitely more empty seats than filled seats, it made the show feel secretive and special. Not only because he, and his band are, (without a doubt) exceedingly talented. Most of what you'll find online from McFly are covers, but he played quite a bit of material from his album Parallel Mirrors [Ferrari Records, 2015], and an unreleased tune "Saved."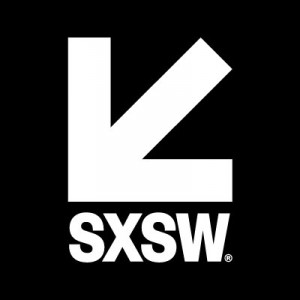 After the recharge with McFly, the first band to ever play SXSW from Magnolia was (the aptly named) Magnolia at CU29. The three members have a great studio sound, and originally that's what drew us to their show over anything else happening at the time. But unfortunately were a little disappointed until about halfway through the set. In their defense, playing a cocktail bar can't be the easiest crowd to appease, but they had a crowd sitting in front of the stage before too long, and it still seemed to take awhile for them to settle into their groove and get to the music that got them this far. Clearly, they have talent. We saw it in the last two songs; but a little more oomph earlier on would have gone a long way.
Unknowingly rounding off the night at Coopers BBQ would be Sara Watkins, one-third of the popular folk-bluegrass band Nickel Creek. Watkins is one of those cases where the moment you're in the same room with her, it's slightly overwhelming just how much talent you're sharing that space with, which is something that really doesn't happen often. She kicked her show off with 2012 release "You and Me," before starting to talk about the album she more recently put out, "Young In All The Wrong Ways" [New West Records, 2016]. Most of the music she played would come off that record. Just how talented and professional Watkins is was re-affirmed multiple times throughout the show. At one point, the power cut out on the mic being used on her violin, but she simply adjusted her vocal mic and used it for both the violin and herself. Another shining moment of professionalism was when she dropped her bow during a solo song, continued to pluck away at the violin to accompany her voice. She was awarded after every "mishap" with thunderous applause, and even more after songs that went "smoothly." Either way, everyone packed into the barbecue's show room was smiling and swaying along with her throughout her 40-minute set, and she thanked us all with a sweet Sara Watkins smile.
Day five didn't disappoint, and the smattering of talent spread throughout the day made running all over the city to catch as much as we could was worth it. After the last show, it felt a little strange to think that there was only one day left of discovery, non-stop entertainment, and appreciating everything Austin has to offer – especially during a time as special as SXSW.
Stay tuned for the last day of Atwood's coverage of SXSW 2017 with Day 6.