Every Friday, Atwood Magazine's staff share what they've been listening to that week – a song, an album, an artist – whatever's been having an impact on them, in the moment.
This week's weekly roundup features music by The Strokes, phem & alison wonderland, Angel Olsen, Gab Bouchard, Frank Ocean, Radiator King, Lost Angeles, The Japanese House, Yves Tumor, Gateway Drugs, RAC ft. Phil Good, Gorillaz, and Choses Sauvages!!
— — — —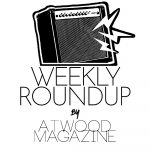 — —
:: The New Abnormal – The Strokes ::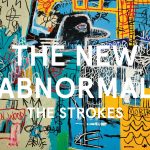 The Strokes could not have come up with a better title for their sixth studio record: The New Abnormal is a welcome return to greatness from the New York City indie rockers, finding them sounding bolder, brighter, better connected and more cohesive. From Julian Casablancas' sweet croons in opener "The Adults Are Talking," to the familiar raw outpourings in "Selfless" and "Brooklyn Bridge to Chorus," the feverish hot energy in "Bad Decisions" and the cooler aching in "At the Door," The New Abnormal finds The Strokes back in their prime with (dare I say?!) a fourth classic indie rock record.
Whereas synths and semi-pop sensibilities seemed to dominate Angles and Comedown Machine, The New Abnormal feels more in line with the billowing overdrive and verve that catapulted First Impressions of Earth and Is This It to their "timeless" status. By the time the edge of penultimate track "Not the Same Anymore" subsides into the eerily sweet "Ode to the Mets," The Strokes have inundated our ears and hearts with 45 minutes of angsty, passionate, and undeniably catchy indie rock. The band's sixth album is without a doubt a return to form blending the old Strokes sound with a fresh glaze of 2020 euphoria and agita: It is, quite fittingly, The New Abnormal.
:: "W.W.C.B.D." – phem x alison wonderland ::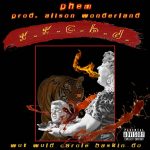 "Fuck it, I've got nothing left to lose. What would Carole Baskin do? She would prob'ly murder you," sings a suave and serene familiar voice. PHEM and Alison Wonderland are two of the coolest acts out there in alt-pop's underground, and I, for one, am so excited to see them collaborating – even if their lovechild is only 1:29 long. A feverish, angsty song that builds up with a tension that never resolves, "WWCBD" is probably the hippest song to come out of the Tiger King frenzy. It's not a meme; it's not a comic. Rather, it's a vessel through which phem and Alison Wonderland channel a tremendous load of restless energy – something I'm sure we're all feeling right now.
Made in two days. "WWCBD" is exactly the kind of slick, quick collaboration I want to see more of from quarantined artists (see also: Leon Bridges and John Mayer's "Inside Friend"). Props to these two creatives for putting together a fun 90-second trip through tense, amped-up disquietude.
:: "All Mirrors" – Angel Olsen (Johnny Jewel Remix) ::
Johnny Jewel (of Chromatics fame) is known for his dark, atmospheric soundscapes that pair well with haunting visuals. His use of electronics and synths are pulse-pounding all while staying fairly placid with moments of wild variation. So to see him remix Angel Olsen's "All Mirrors," an already dark and moody song, I was surprised by the direction. The weighty vocals of Olsen are transformed into melodic incantations that will have a dance floor bustling. The melody Jewel has created is shimmering, making for a stellar dance track of the most unique variety. It was an unexpected surprise, but one that is more than welcomed during these bleak times.
:: "Tu m'connais trop bien"- Gab Bouchard ::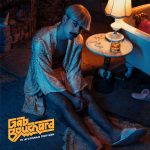 I'm so fed up right now. I'm feeling so bored and unmotivated and when the life of social distancing began I was all pumped up and ready to embrace this opportunity to be productive with no excuses. Now I just feel sad and lonely and the motivation has (momentarily?) worn off. "Wouldn't it be fun to come out of this as bilingual?" I had half-jokingly thought to myself at one point a few weeks ago. "What is even the point of trying?" I tell myself right now.
The other night, I randomly came across quebecois singer-songwriter Gab Bouchard. Some of his lyrics are useful, like 'Plus t'approches du Lac plus tu vois les étoiles' and 'Plus tu t'éloignes du Lac moins tu vois les étoiles' (logical) from "Étoiles" and 'J'm'en va m'coucher' (everyday) from "Yé passé où l'soleil?" The debut album Triste Pareil (released February 28) focuses on heartbreak in an uncomplicated way but there are songs that jump out for being sweetly joyful in sound. One is "La vie c't'une peine d'amour" and the other is "Tu m'connais trop bien". The latter, especially, makes me want to jump about with a grin on my face, perhaps hyperactively exclaiming 'tu m'connais trop bien' to somebody because, actually, nobody knows me that well right now. Maybe you feel the same.
Stay inside. Stay inside and fantasize.
:: "Cayendo" – Frank Ocean ::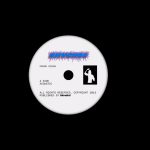 Since 2016's Blonde, R&B's softest boy has been relatively quiet. He's released a few singles, none of which seemed to hint at a forthcoming album. This isn't new for him, as he tends to pop in and out of the music world with relative unobtrusiveness. A few months ago, Ocean took back to Instagram to announce two new songs released exclusively on 7 inch, again with no album announcement in sight. Now, those songs have been released to streaming platforms, and though there's still no album promotion to be seen, I'm choosing to read between the lines and hope that one is coming.
"Cayendo" and "Dear April" are both the soft, wispy, minimalist R&B that made me fall in love with Frank in the first place – but "Cayendo" is especially beautiful. On "Cayendo" (which means falling or falling down), sung half in Spanish, describes a relationship that is emotionally one-sided. He sings of a place of vulnerability:
You stood me up, you lay me down
You know too much, I can't be proud
I still really, really love you, yes, I do
The Spanish chorus asks the question, "If I can stand what I feel, then why am I falling?" It's an age-old tale of unrequited feeling, one that Ocean has sung of often ("If it brings me to my knees, it's a bad religion"). It's tender and it's sad and it's lovely, and I can only hope it means that there is more on the way.
:: "Out in the Night" – Radiator King ::
On the latest single from the Brooklyn by way of Boston songwriter, Adam Silvestri channels Bob Dylan and Bruce Springsteen for "Out in the Night." Radiator King often bring heartland rock soul to gritty punk, but "Out in the Night" is a barebones folk-inspired rock song, based around acoustic guitar and piano. The song about bidding farewell to a lover before embarking on a personal journey reflects on the difficulty and weight of the goodbyes that turn you to "strangers in the night." While those moments are difficult, they do teach you that the only one who can show you your path is yourself.
:: "I Can Do No Wrong" – Lost Angeles ::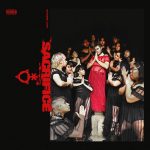 Not to be mistaken from the city they grew up in, Lost Angeles is a DIY musician, documenting the QTPOC experience through their creative blend of modern, underground synth-pop and '80s new wave influences on their record Sacrifice. These inspirations shine through on "I Can Do No Wrong," which opens with a sleek, electro beat, followed by Lost Angeles' incredibly hypnotic vocals. "I Can Do No Wrong" is a track that's well produced and allows it to feel like a musical experience deeper than itself. The song's duality also makes it a brilliant choice to dance to, especially on the heightened chorus — even alone in your house.
:: "Chewing Cotton Wool" – The Japanese House ::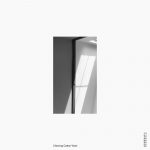 Amber Bain can make any human emotion feel like a cinematic experience. Just listen to her tightly wounded debut Good At Falling from a year ago-a sensitive journey into the artist's imaginative headspace. Similar vividness is present on the slow building "Chewing Cotton Wool." For this snapshot of reality, Bain offers a metaphorical perspective on a person who's undoubtedly impacted her life; though maybe not in the greatest of ways. Instead, the talented songwriter appears reserved in her attempts to keep this person in her life. By the end of the song, she's just a memory festering in her brain like a resilient disease-"She's the monster in the fridge/She's chewing cotton wool." The echoing orchestration proves once again that Bain is one of the few artists who can make life events seem subtle and grandiose at the same time.
:: Heaven to a Tortured Mind – Yves Tumor ::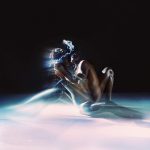 Icon and iconoclast, Yves Tumor (born Sean Bowie) takes to the ever-shifting world of experimental music – from splitting bombastic '90s inspired loops on "Gospel for a New Century", to creating inescapable, gripping punk soundscapes on "Dream Palette".
After receiving praise on their sophomore, Yves Tumor returns with Heaven to a Tortured Mind, an effort that is even more familiar and welcoming in sound, yet somehow just as disorienting in presentation. Perhaps this comes in tow when you are a self-taught multi-instrumentalist; when you can play all the parts, the input is under your complete control. Regarded as a vanguard voice within modern music, Tumor tackles issues of social and personal identity in a way that has never been brought to light before.
Haunting in the current state of the world, Tumor's chanting "I can't be there and this ain't by design" rings truer than ever.
:: "Wait (Medication)" – Gateway Drugs ::
An exciting rock n' roll band we can all get behind, LA's Gateway Drugs are heavy like Stone Temple Pilots, feverish like The Rolling Stones, and altogether fresh: Their songs sound familiar, like we've known them all our lives, but in fact "Wait (Medication)" is a brand new rush to the sense.
The lead single off Gateway Drugs' sophomore album PSA (out May 8 via Future Shock Records) is exciting and slushy – packed with fuzzy guitars that feels loose and relaxed, despite the band's extremely tight live performance. Consisting of siblings Liv Niles, Noa Niles, Gabe Niles, and James Sanderson, Gateway Drugs offer an intoxicating sound that we can easily lose ourselves in. Whether you're in it for the hearty groove, the burned vocals, or the wily guitars, there's a lot to love in "Wait." Described as a song about "falling in love with madness. When sustenance is stolen and your vice becomes your friend, your lover," Gateway Drugs give all of us homebound listeners an escape; they call the track a "romanticization of loneliness and despair," and honestly isn't that what we all need right now? If we shift our frame of reference and find new ways coping with quarantine's solitude and distance, we just might pull through and make it out alright.
:: "Stuck on You" – RAC ft. Phil Good ::
Whether you're going through the same or not, there's always something heartbreakingly relatable about a perfectly executed breakup song. There's one for every shade of emotion and one to cater to every musical taste, with Grammy-winning producer RAC and Phil Good uniting to throw their collective hat into the ring with "Stuck on You." Their synergy is remarkable, with all the caveats of their distinctive styles interweaving to form a delightfully wistful melancholic bop. With this release came the announcement of his new album, BOY, that arrives May 8th, which will no doubt be jam-packed with refrain of the same high calibre.
:: "Aries" – Gorillaz ::
"Aries" is the Gorillaz' third entry to their "Sound Machine" project. It features UK artist Georgia, who is great on their own right, as well as former Joy Division/New Order bassist, Peter Hook. I've sort of fallen off with the Gorillaz since Plastic Beach, not really caring too much for Humanz and The Now Now, but their most recent efforts are bringing me back. "Aries" is a laid-back, shimmery, jam with textured synths, danceable electronic percussion, and a very "Peter Hook" bass part. So far, this project seems to have a tighter focus, and I'm looking forward to the rest of what it has to offer. The first and second entries, "Momentary Bliss" and "Désolé" are worth just as much of a listen. They feature Slowthai and Fatoumata Diawara, respectively.
:: "Coeur de Pierre" – Choses Sauvages  ::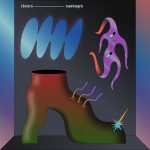 I'm off the grid. I had been listening, faithfully, to each month's new releases until halfway through March. And then I began listening to Maude Audet's record again. A new artifact of the Montréal singer-songwriter scene, it launched me into a listening spree that still continues. It launched me into Choses Sauvages. This record was something I was dreading in fact, an album with pretenses of neo-psychedelic electronics and a hazy grasp on funk. "Coeur de Pierre" proves my fears wrong and adds new foibles to what I thought possible. The record combines Chic funk with Simple Minds vocality. It's a double helping of Boule Noire disco and the brooding Police cuts. Choses Sauvages is exactly the album I want from any Montréal band from here to forever. And I have found it.
— — — —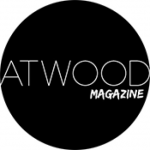 :: Weekly Roundup ::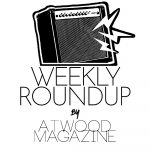 ---
:: This Week's Features ::
---