This Black History Month, Atwood Magazine has invited artists to participate in a series of essays, interviews, reviews, poetry, playlists, and more features in recognition of, and out of respect for the symbolism and significance of this month.
---
Today, Jordan Mackampa – the soulful, genre-bending artist-to-watch whose art never fails to stun – shares some thoughts on "Black music, Black artistry, and Black expression" as a part of Atwood Magazine's Black History Month series. Following his soul-stirring 2020 debut album Foreigner, Mackampa returned in early 2021 with the compelling four-track EP Come Around, which includes such soothing, smoldering outpourings as "Marks" and "Alibi, the rollicking "Over & Out," and the lighthearted groove "Peace by Piece" – fun song with sweet, stacked harmonies, finessed drum and guitar work, and a timeless, forever important message.
•• ••
BLACK MUSIC, BLACK ARTISTRY, BLACK EXPRESSION
by Jordan Mackampa
Black music, Black artistry, Black expression – these things are not monolithic and should stop being treated as such. For more than a millennium, Black people have found ingenious ways of creating art – gifting life to things that had no rhythm. In a world that is hell-bent on wiping us out from the history books, we have continued to reclaim what was and will always be ours, whilst upholding the standard of culture many others have tried to steal from.
My way of being is living as unapologetically Black as possible in whichever way represents me best, setting boundaries for myself to create my music how I see fit. It is not my purpose to make the listener understand my expression, but to create a world where the message can exist without interrogation.
In doing this, I'm building a pathway others will follow long after I die, that negates the need to have our art questioned out of fear by labels, from not knowing which algorithmic playlist we should be aiming for streaming services, terminating unfair remarks such as "we see you becoming the next Ed Sheeran."
Working up to ending the cliché of 'Black singer-songwriter' being synonymous with 'R'n'B singer/rapper'. Which in due time, will allow the artist to discover their musical journey without the pressure of "make sure the branding works alongside the music too" on their shoulders.
Lastly, maintaining the importance of our full names being spelt correctly on all digital & print media; pronounced the way our mothers said they should be – with just a dash of not confusing me with any other well-dressed, cool AF, Black British, male singer, that coincidentally also, wears a beanie.
So on behalf of every Black artist on the planet, please stop trying to shape us into moulds that we are far too magnificent to fit in.
Yours truly, but don't push me,
Jordan Mackampa x
— —
---
— — — —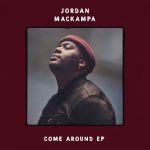 ? © 2021
:: Stream Jordan Mackampa ::
---