A mellow moment of tranquility in an alternative / emo space, Well Kept's "Settling" is a soothing oasis of tenderness and vulnerability, folk warmth and reflective melancholy.
for fans of Matt Pond PA, John Mayer, Lake Saint Daniel
Stream: "Settling" – Well Kept
[soundcloud url="https://api.soundcloud.com/tracks/910736476?secret_token=s-PjX0GYtJmCj" params="color=ff5500&auto_play=true&visual=true&hide_related=false&show_comments=true&show_user=true&show_reposts=false" width="100%" height="300″ iframe="true" /]
---
---
The ghost of anxiety's past hangs over Well Kept's latest single like a long, tethered shadow.
A mellow moment of tranquility in an alternative / emo space, "Settling" is a soothing oasis of tenderness and vulnerability, folk warmth and reflective melancholy.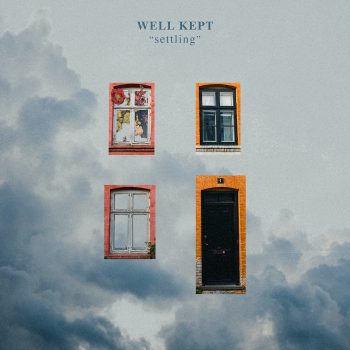 this house is settling,
all the doors won't close
if they did, who knows
I can't hide from all
that we've left behind us
Can't look it in the eyes
'cause it's staring back at me
settling
I'm working on forgiving, and forgetting
I just don't know what comes first
Or what I deserve
i'm tracing new beginnings
just to throw them all away
It's not what you said
But the way you did
It's still settling
Atwood Magazine is proud to be premiering "Settling," out now via We Bought a Zoo Records. Well Kept's first single following his February debut album In the Meantime finds Athens, Georgia's Tommy Trautwein weaving listeners through a stirringly intimate moment of introspection. It's a somber, sobering moment of stillness in the wake of time and distance – an ethereal and atmospheric song built on lilting guitars and plaintive, catchy vocal melodies.
"This song is an expression I have been trying to capture and put into words for a long time now," Trautwein tells Atwood Magazine. "It was written and recorded all in the early hours of one morning in September as an attempt to reflect on the strange emotions stemming from the aftermath of a separation. It's about moving on but still recognizing the major role that someone special has played in your life, parting ways with a handshake and an 'I wish you the best.'"
"Settling" is subtle and nuanced – a track built out of the sonically lighter, emotionally uninhibited side of emo music where the artist stops using loud sounds as a veil, and spills their guts through lyrics in a moment of utterly poignant truth. It's that special kind of reckoning you only get once every so often; the calm eye of the storm, so-to-speak. In Trautwein's instance, "Settling" captures a painful stage between goodbye and full acceptance; the long-held, painful emotions are still there, but their impact is starting to wither. The sun is slowly coming out through a foggy, blurry haze.
Trautwein sings a bittersweet reflection:
Sometimes i still think
I know you like i did before
Sometimes i guess the songs that you might like on new records
it's lonely even though we made the right call
And after all
Were still settling
I hope your moms doing better
I never said thank you for that piano
She fucking hates me for that
How strange it felt when we tried to give it back
ghost in my room, ghost of you
Look, it's finally settling
Majestic and illuminating, "Settling" is a lyrical and musical triumph for Well Kept. Stay tuned for more from Tommy Trautwein as he continues to release singles this fall and winter, and stream this subdued autumn-ready track exclusively on Atwood Magazine!
I could paint these walls a hundred kinds of green
But i'd still know what's behind them
But a change might be nice
Cause all my blues are gray
That sounds like something that you'd say
Your words will take you anywhere you wanna go
I hope you're never settling
You come around, i'll get out of town
You were right to paint me out
Paint me out
You come around, ill get out of town
I guess we're not so different now
Paint me out
— —
Stream: "Settling" – Well Kept
[soundcloud url="https://api.soundcloud.com/tracks/910736476?secret_token=s-PjX0GYtJmCj" params="color=ff5500&auto_play=false&visual=true&hide_related=false&show_comments=true&show_user=true&show_reposts=false" width="100%" height="300″ iframe="true" /]





— — — —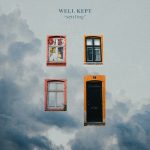 ? © Jackson Smith
art © Logan Pilcher
:: Stream Well Kept ::
---