Singer/songwriter Salim Nourallah embraces those three special words in "Rainbow Dolphins," a poignant and movingly sweet surrender.
— —
Sir Paul McCartney had a lot of fun rebuking the haters in "Silly Love Songs," but the Beatle also made a great point: Namely, that "love isn't silly at all." One of the reasons that song works so well is that, while it claims to be a silly love song, it isn't one; McCartney's expression is sincere as he paints a canvas not only with a word, but also with an emotion he knows so very well.
A music teacher once advised me against writing love songs, moreso as an instructionary tool than anything else, but his explanation resonates to this day: As the most salient emotion in the human canon, love has already been sung about from pretty much all angles. Whatever you write has likely already been written before, so you'd better have a healthy amount of conviction if you're going to say I love you in a song. (He then proceeded to introduce us to a song he had written, with the line, "I love you like a friend." It was brilliant.)
Whereas The Beatles made writing about love look easy, the ensuing fifty years have made the topic an incredible challenge for many writers – especially those who don't want to reinvent the wheel. Still, as Salim Nourallah reminds us in his new single "Rainbow Dolphins," there's something magical about a beautiful, heartfelt love song.
There's a surfer riding diamonds in your eyes
they split like atoms into butterflies
there's a trapeze artist swinging from the moon
a polar bear dancing with a broom
i love you, i love you
Stream: "Rainbow Dolphins" – Salim Nourallah
---
Atwood Magazine is proud to be premiering "Rainbow Dolphins," the latest single off Salim Nourallah's upcoming seventh solo album, Somewhere South of Sane (out September 28, 2018 via Palo Santo Records). A slow and calming ballad, "Rainbow Dolphins" is as ethereal and spacey as it is grounded in sincere emotion: The track finds Nourallah, an established Dallas, TX-based singer/songwriter/producer/etc., juxtaposing vivid, fantastical scenes in the verses with a simple, well-worn chorus message. After years of being on team anti-sap, Nourallah goes full molasses with the words, "I love you."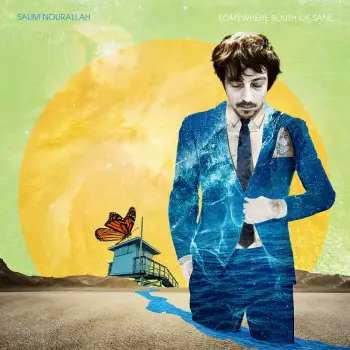 there's a child holding
a piece of chocolate cake
a superhero trying on a cape
dolphins spray paint rainbows in the sky
sappy slogans shooting by
i love you
i love you
"My 18-year-old self might be aghast at "Rainbow Dolphins" and its super saccharine lyrical sentiments," Salim Nourallah tells Atwood Magazine. "In my youth, I never cared for a certain brand of silly love songs. I recoiled in disgust whenever a sickly sweet '70s ballad would come on the radio. "Oh, the clichés!" I'd howl. I still often react in much of the same way… so what on earth happened to me here?"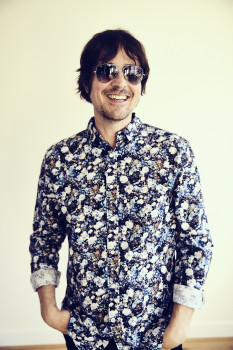 He continues, "Most of the visual images within the first two verses of "Rainbow Dolphins" are deliberately the equivalent of a garish Lisa Frank lunchbox. Why? I suppose I wanted to have a little fun with some warm and fuzzy imagery dripping over the panoramic, psychedelic soundstage before I emotionally dropped trou on the chorus. Yes, sonically this is completely the opposite of "You Light up My Life," but in 25 years of writing songs, I'd deftly avoided actually singing the most popular three-word phrase in the English language. That might not be significant for you, but it certainly was for me. From the very first time my kids heard this one, they took great delight in it. Chocolate cake, a dancing polar bear with a broom, flying dolphins. They were rendered defenseless to its charms. Yet when I unveiled it to my girlfriend one night in Austin, her face contorted in much the same way teen Salim's face would contort whenever "You Light up My Life" graced the airwaves of KLAQ. How's that for ironic?"
Consider all these exciting lyrical paintings presented to us in the introductory verses as noise: Colorful yet fleeting, they're more distracting than they are substantial. Opposite to that is our own internal emotion: Real and true, our feelings are tangible intangibles we can assert with full, undeniable confidence. Of course, one feeling is the most powerful of all – hence, Nourallah's chorus is a proclamation of something far greater than himself. In saying those three words, he is embracing not only his love, but also the idea of love as a force; a stabilizing entity, a thing full of meaning and intent to which all other feelings, thoughts, and fantasies might be judged.
there's a flower by a window by a sea
the sun pouring in, the flower dreams
there is softness, there is peace, there is light
three good reasons to never say goodbye
i love you i love you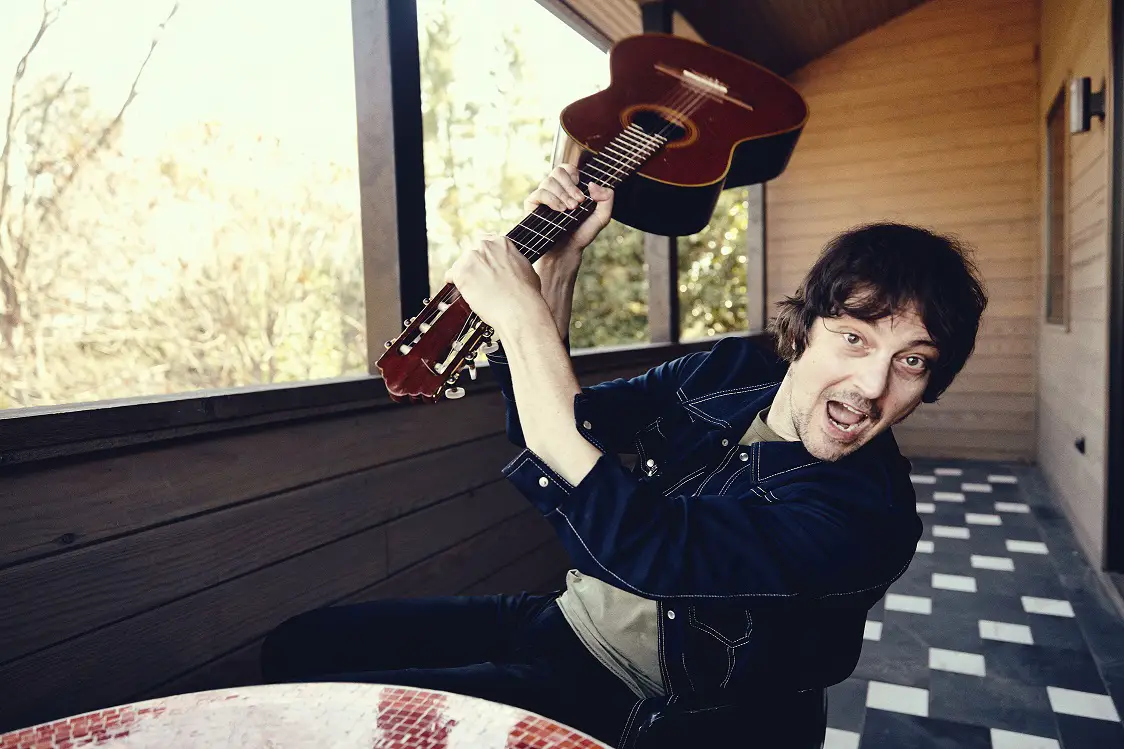 The words "I love you, I love you," are a flotation device in a sea of crazy. Life is utterly overwhelming, and when it comes down to it, we all have a few things that matter most to us in our world. Once you shut off the flood of noise, you might come to realize that expressing these values, however you choose to do it, isn't quite as "sappy" as it initially seemed. Those three words are three of the most powerful words in the world, and when used right, they resonate with a power that is theirs, and theirs alone.
Salim Nourallah saved his I love you for when it might matter most, and he's found a proper home for it in "Rainbow Dolphins," a powerful, sobering love song full of weight and meaning. Stream "Rainbow Dolphins" exclusively on Atwood Magazine; Nourallah's seventh solo album, Somewhere South of Sane, is out September 28, 2018 via Palo Santo Records!
— — — —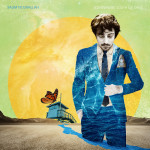 ? © Casey Pinckard
:: Stream Salim Nourallah ::