Anna Vogelzang's new album 'Beacon' basks in sunlight and nostalgia while looking toward the future and a new home.
Stream: 'Beacon' – Anna Vogelzang
---
The very first lyric of Anna Vogelzang's new album Beacon is "Building a home." It is a particularly apt introduction to an album that feels like the construction of a life, one that begins quietly and blossoms and twists and opens. The Boston-born, LA-based singer-songwriter says of the title track, "It's about finding that feeling of home – a person, a place, a smell, a feeling – and making your way to it."
Atwood Magazine is proud to be premiering Anna Vogelzang's Beacon, independently out October 4, 2019.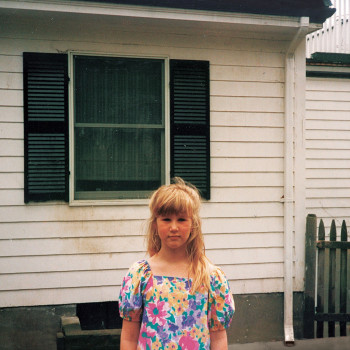 Vogelzang's voice is an ethereal, lucid thing, filling her seventh album with the kind of storytelling ability passed down through decades of folk tradition – it walks the delicate line between the modern and the nostalgic. She sings of her first pregnancy with a poetic and keen eye, and of finding a new home. The songs are guitar-laden and washy, evoking hazy summer nights in the final days of August. Songs like "Deep Sea Diving" and "Golden Gate" are deeply evocative of their titles – the former sounds like it comes from a blue, coral-reefed world; the latter, sunset over the Golden Gate Bridge. Vogelzang's writing is beautifully visceral on Beacon. Her lyrics are so esoteric, and yet so concrete:
Flew so close to the sun
that I could almost touch it
Didn't end up among the stars,
but now who knows if I even wanted it
Did I even want it? Got so hot with the heat
That I could almost breathe it
It's an incredibly personal album that doesn't feel alienating – Vogelzang invites the listener into her sun-drenched world, and it's a lovely escape during the album's eight tracks. Experience the full record via our exclusive stream, and peek inside Anna Vogelzang's Beacon with Atwood Magazine as the singer/songwriter goes track-by-track through the music and lyrics of her seventh album!
Stream: 'Beacon' – Anna Vogelzang
:: Inside Beacon ::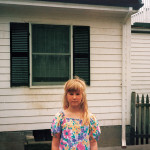 — —
Beacon
This was one of the first songs I wrote during the moving-to-LA process – I started it before we moved and finished it driving from San Francisco to LA. It's about finding that feeling of home – a person, a place, a smell, a feeling – and making your way to it, finding its call through the darkness. There's a lot of mysticism in this one that I couldn't really explain as I was writing it, and when I found out I was pregnant it all seemed to lock in. There is so much mundane shit that comes with being a parent, but the profound mystery of it is humbling and beautiful, if you can ever find the time to step back and experience it all around you.
Chariot
This is some of my favorite production on the album. Adam Levy and I recorded this live with two guitars, myself singing, and Tyler Chester playing bass, all in one take. It was such a new song that we just dove in, and Adam really served the sound with total mastery and tasteful moments of swell and space. I felt like this song just appeared on my doorstep when I wrote it – I was singing about what it felt like to have a baby swimming around inside your belly, and the whole thing toppled out.
Burning Star
"Burning Star" came to me as a glittery, easy, light summer bop while I was driving to work up the 110 — palm trees, mountains, clear skies. The melody struck me like a bolt of lightning and came with the words. My favorite kind of song — one that reveals itself to you instead of trying to outrun you. The week I wrote it, I'd been in Yahoo Kusama's Infinity Room at The Broad twice – a quiet chamber of lights and mirrors that is the closest thing to outer space I can think of. When "I feel you underneath it all" sang itself out of my mouth while driving up the freeway, something about that room called out to me, too. I was singing about that magical feeling, the twinkling stardust energy that we each carry, that connects us all.
Deep Sea Diving
This song starts with a loop of my vocals being reversed through a tape machine… Tyler (Chester, co-producer) and I had so much fun building this one. It was so open when we began, a blank canvas, and we were trying to find the strange, mysterious sound we were chasing. I realize now, though I'm not sure if we talked about it then, that we were creating an underwater sense of murkiness around the foundation – this really deep, shrouded sonic landscape, assembling the ocean of the track.
Icarus
"Icarus" came from a place of reveling in self-acceptance. We can spend so much of our lives looking outward — at something we want that we can't have, at someone who seems to be doing better than we are, or even at a hypothetical future when things will be better, or maybe just different. Whatever it is, it's not what is right in front of us. The first line of the song hit me all at once – and seemed like the perfect way to practice presence. This song felt like it was showing up as a celebration of acceptance, an anthem about being ok with where you're at. This is where you're at, right now. Why not celebrate it?
Bees
We recorded this whole B side of the album live in one day at Lucy's Meat Market, Tyler on bass/keys, myself on vocals/guitar, and Jay Bellerose on drums/percussion. This track is so special to me – I still can feel that live sense of electricity in my body when I listen to it. I feel like the room is a central character. The build that Tyler created leaving the bridge was so surprising to me, as a melody I wouldn't have intuited, but one that made such a great moment beyond what I could've imagined. There are a lot of moments like that on the album – I owe so much of the sound to Tyler's taste.
Taurus
This is another one of my favorites, set mostly against a smoky Texas festival campfire. I was worried the song took place too far away from the rest of the central themes of the album, since I wrote it before I was pregnant, but I can't imagine this set of songs without it. I love the textures Tyler found in the bridge, and Jay's drumming on the chorus locked it in for me. Since it had been around longer, I'd tried to play this song with a different live band a few times but could never find the right pocket – I'm so thrilled that we found its true sound.
Golden Gate
"Golden Gate" was the first song I wrote as an LA resident. I felt torn between two cities, looking for answers, looking for my place in it all. This is also one of the first songs I brought to my LA songwriting group, and without their help it never would have made it to the album. We used one of the studio's vintage hollow body guitars on this track, and I love how its tone rings out so differently than my Gibson. I also love how deep and full the drums ended up – I knew this had to be the last track on the record, taking us out with just vocals and drums – exposed and vulnerable, yet totally supported.
— —
— — — —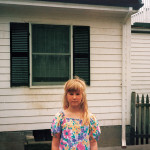 ? © Carla Coffing
:: Stream Anna Vogelzang ::
---