Through space and sound, Matchess' new album 'Sonescent' is a pleasure to sit with.
Stream: 'Sonescent' – Matchess
---
Senescence, or "senescent" for that matter, is a term that defines the process of aging, or more specifically and according to Merriam-Webster, "the growth phase in a plant or plant part (such as a leaf) from full maturity to death."
To observe the aging process in plants or humans is one thing, but attempting to depict the process of something far more abstract, like music and sound, is quite a separate task. On her most recent release, Matchess, an electronic and experimental artist and collaborator based in Chicago, set out to record what she has referred to as "the last minutes in the life of music." Having been a work of art in the making since 2017, Sonescent, which seems to not just be a reference to the aforementioned concept of life cycles, is also a wonderful exploration of sounds and space which manifest in minimalist, textural passages and sporadic, melodic vignettes.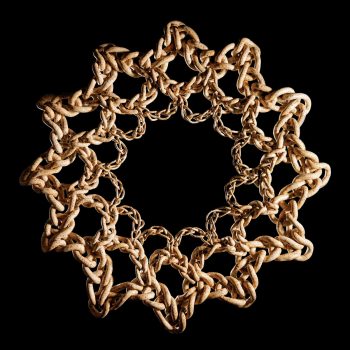 Matchess (AKA Whitney Johnson), who performs the album's strings, organs, and voice is joined by fellow artists guitarist Haley Fohr (Circuit Des Yeux), bassist Tim Kinsella(Joan of Arc), flutist Rob Frye, clarinetist Kalina Malyszko, and drummer Brian J. Sulpizio. Together, these musicians provide a background that is more like a musical quilt than noted, individual efforts across Sonescent's two movements: "Almost Gone" and "Through The Wall."
The first movement, "Almost Gone," is a spacious endeavor that begins with a ringing tone and holds relatively firmly to a mediative theme. There are undulating tones, occasional sonic swells,  low and mid-ranged hums, and above all of those base layers are occasional vignettes of melody. At roughly the four-minute mark of this first movement, Matchess and her strings emerge providing a simple passage before being taken back down and reintroduced only moments later; a cyclical reintroduction and a cooperative blend of abstract sounds and recognizable ones.
This balance is struck throughout the remainder of the piece and works towards highlighting other instruments as well like Haley Fohr's guitar. The final moments of this piece are a collusion of strings and ambiance that feels like a slow, sonic exhale.
Listen: "Almost Gone" – Matchess
---
"Through The Wall" starts the second half with droning strings and woodwind instruments which take immediate prominence over the more electronic and ambient aspects. By comparison to the first movement, "Through The Wall" is a more active composition featuring more moments of melody or progression than spacial development. At various points throughout, such as the four-minute mark, there is a lengthier passage of harmonized strings whereas at the 16-minute mark, the group of musicians, to put it plainly, begin to sound like a "band." The guitars and strings and winds and percussion take on more recognizable characteristics as they meet and perform together before ultimately being taken back down in the mix by a wash of static and white noise decay.
Matchess' Sonescent is a detailed and expansive meditation on sound and its final moments. This collection of movements and ideas is truly gratifying, and a piece of work that is meant to be sat with and experienced.
— —
Listen: "Through the Wall" – Matchess
— — — —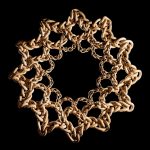 ? © Marzena Abrahamik
:: Stream Matchess ::
---