British indie rock band Amber Run dive deep under the skin in their achingly intimate and breathtakingly vulnerable fourth album 'How to Be Human,' a bold, beautiful, brutally honest record exploring what it really means to be alive.
for fans of Radiohead, Coldplay, Imagine Dragons, The xx
Stream: "Hurt" – Amber Run
---
We try and pour as much of ourselves into our records as possible, and I think that vulnerability is at least half the battle when it comes to making art or producing 'artistry.' 
Every single one of Amber Run's thirteen new songs has at least one head-turning melody and spine-chilling lyric, but there's a particular line toward the top of their fourth album that inevitably stands out for all who listen: "Don't think that there's a medicine for what is going round," frontman Joe Keogh sings passionately on "Hurt," paying special attention to douse each of his utterances in heavy waves of emotion. "Fight it with your vitamins; I've heard it knocks you out. And it goes round and round and round and round, until it's yours." We don't need to know precisely what it is that's "going round" in order to connect with the music; there's always something – and isn't that a deep-seated truth about life itself?
On their soul-stirring fourth album, Amber Run dive deep under the skin in order to better understand who we are and why we're here. Achingly intimate and breathtakingly vulnerable, How to Be Human is a bold, beautiful, brutally honest alternative rock record exploring what it means to be alive.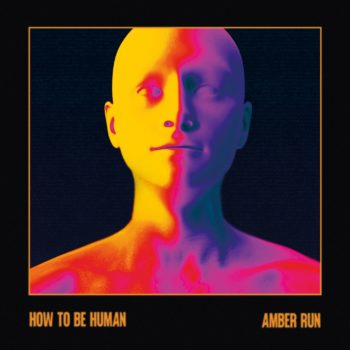 When the hurt is a hundred miles long
And your shadow weighs a ton
and your river has run dry
And you think you'd rather die
When the water pulls you under
I'll wrap my arms around you
I'll hold you while you cry
And in the dark I'll be your eyes
– "Hurt," Amber Run
Released February 24, 2023 via TRIPEL, How To Be Human aches with raw passion and visceral pain. The follow-up to 2019's Philophobia, Amber Run's self-described "innocent, open, and caring" fourth LP arrives in the wake of an epic sixteen month long rollout that saw its thirteen tracks steadily teased out over the course of four Acts (three EPs and the final LP): And while fans have had a long time now to familiarize themselves with the songs on The Search (Act I), The Start (Act II), and The Hurt (Act III), nothing compares to listening to this sweeping album straight through from start to finish.
"We made it as a collection of EPs so that we could better write and record the songs in the moment they were conceived," Amber Run's frontman Joe Keogh tells Atwood Magazine. "We did this in order to better conserve the innocence in the process. To stop ourselves overthinking or over judging the decisions we made for each song."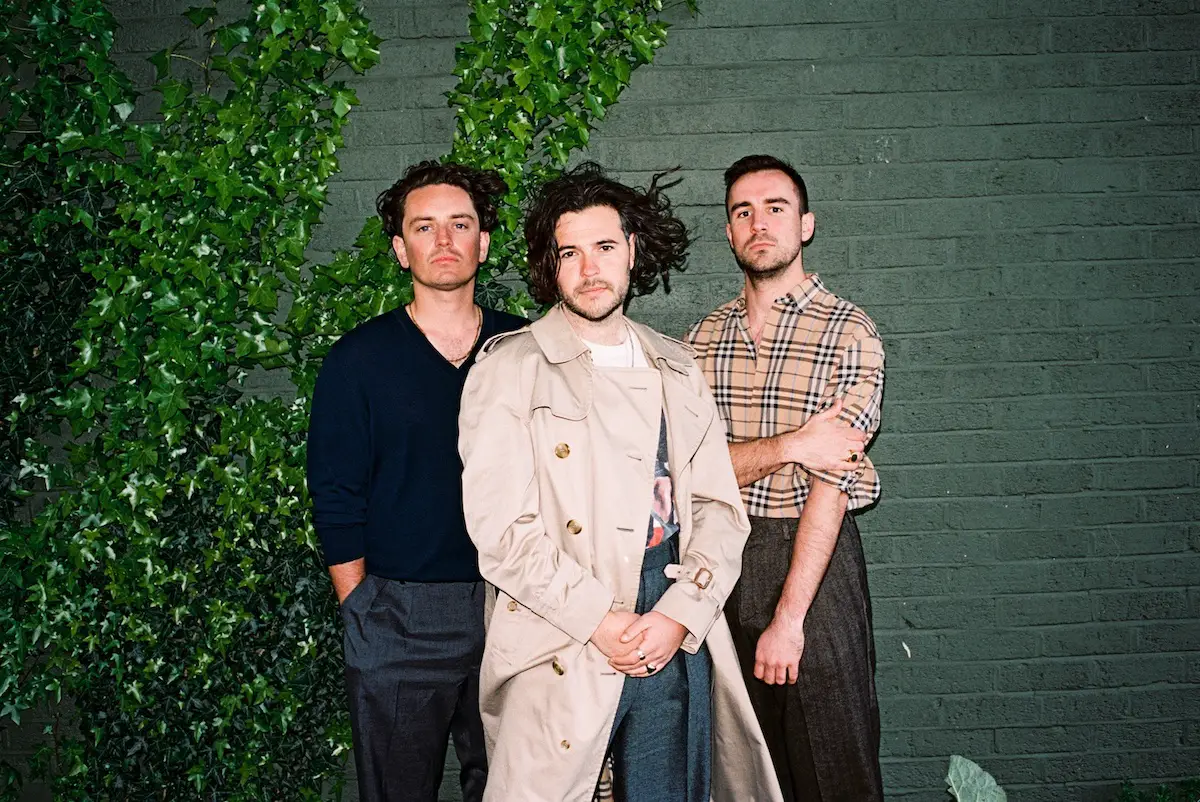 From delicate, dreamy emotional upheavals to searing, spirited anthems and more, How to Be Human picks apart the human experience piece by piece, exposing moments of fragility and connection, insecurity and doubt, desire and hope – all of which results in a vast, vivid, and truly heartrending depiction of humanity's never-ending search for meaning, for purpose, and for understanding. Not since Radiohead's OK Computer and Coldplay's A Rush of Blood to the Head have we felt this many shivers run down our spines; together, the trio of frontman/guitarist Joe Keogh, bassist Tomas Sperring, and keyboard player Henry Wyeth create a truly singular listening experience that proves to be as empowering and enlightening as it is purely inspiring.
As for the band's vision, "We knew we wanted to jump into this quarter life conundrum," Keogh reflects. "To open it up and see where we saw ourselves in the hope that others might see a bit of their story in it. We weren't necessarily thinking about how it would come together as a record, so there was no pressure when we did stitch the narrative in place. I think that's helped with the innocent feel of the record which is defiantly what we were aiming for."
"We'd thought we choose the most grandiose title possible to see if we could fill it. And we got a marketing email right at the beginning of making the record which told us they could make us millionaires in two weeks if we bought their course. We decided that we would have bought it if it just helped us understand how to get through everyday life. So, How To Be Human."
Is this the start? The start of something
Out of the dark, born out of nothing
What a rush, I didn't see it coming
Is this the start? The start of something
Guns for hire deep in the city
Kept awake by a siren symphony
We're addicted but disenchanted
Is this living? What a pity
But late at night is when the streets come alive
When our work is done and we've just survived
With the last breath of air leaves our lungs
It's just begun…
---
That bridge from your late-twenties into 30 is where real life starts turning up, and this record is our interpretation of that. There's good and there's bad and there's all this shit in the middle, because no person is just one thing and that's what we wanted to show.
From end to end, How to Be Human is a magnificent, immersive journey not only into the mind, but also into the heart and soul.
Preceded by the first of two heart-wrenching, minute-long interludes, "Flowers," album opener "Hurt" sets the scene with a sonically and emotionally charged eruption of support and staying power. Amber Run express their steadfast belief in our innate ability to overcome through cinematic drums, pulsing guitars, and a captivating vocal performance filled with tender and turbulent feelings. "Don't think that there's a sedative strong enough to stop the waves that come crashing down on each and all of us," Keogh sings in the second verse, following that up with a dynamic and powerful chorus: "When the water pulls you under, I'll wrap my arms around you," he assures. "I'll hold you while you cry, and in the dark I'll be your eyes."
Music inevitably hits differently for everyone, but How to Be Human is chock full of intimate hits ready to soundtrack our best, brightest days as well as our darkest nights. From the poignant piano ballad "Funeral" and the cinematic "Ride," to the rip-roaring ride of "The Start" and the raw, resounding, heart-on-sleeve beauty of album closer "The Last Dance," How to Be Human takes our ears and our hearts on the roller-coaster ride of a lifetime.
And I should know that minor note
I've let my head slip beneath the water
What a way to live, what a state we're in
Where it's a mistake to show emotion
I just stand there watching
You'd think I'd learnt by now
– "Funeral," Amber Run
---
Title track "How to Be Human" is an instant standout on the album, and easily one of its most magical and defining moments. Amber Run attack their cause as bluntly – and as beautifully – as possible here, spelling out in plain, passionate language the inner angst and torment that drives one to embark on this insatiable quest for meaning in the first place. Keogh and co. have never sounded better than they do on this song, as they build us up and break us down all at once.
The lead singer describes it as "moving through all the feelings of growing up, and how your life feels unconquerable. But then as you start to move forward, you realise you're not alone in navigating those problems, and that the human experience is pretty cyclical." His poetic lyrics are particularly brutal, but again, that's what makes them beautiful:
To have learnt a lot, but not enough
To have loved a few, perhaps too much
To have never truly understood
How to be human
To feel like crying, but say you're fine
To think your losing all the time
To never truly know your mind
Is how to be human
Light it up, set the world on fire
Don't look down, you're on a tightrope wire
Light it up, you may as well
How to be, how to be human
Just to breathe and to bleed
Is how to be human
---
In fact, Keogh cites "How to Be Human" as containing one of his favorite lyrics from the album: "When yourself's not good enough, when the world has asked to much, is the real joke on us?" It's a line you can turn over again and again in your head, uncovering new layers of depth that even the band themselves may not have intended.
Keogh's other favorite lyric comes from the song "I Hope It's Not Like This Forever," and once again contains multitudes: "I can't be the only one unsatisfied and wanting more than playing understudy in my own dark comedy."
Yet overall, it's not any one line or even one song that hits for the Amber Run frontman; rather, it's the experience of having made this album together in a room with some of his closest friends that stands out the most. "I'm grateful for it every single day," he says. "After COVID and the lockdowns, we all understood that what we get to do together is amazing and I never laughed so much making a record."
For all the darkness Amber Run uncover, dwell in, and trudge through, How to Be Human resonates as a record of light, of love, and of hope.
"We hope that people see a little bit of themselves and their own stories in the narratives that we made over the record," Keogh shares. "We'd hope people would not make the same mistakes but also see some places where we threw ourselves in and reaped the rewards and hopefully when their moment comes, they would do the same. It's scary putting music out into the world, but the process of making it was such a joy that we are trying to lean into far more than we ever have before. We are really grateful for that."
No, you won't necessarily learn how to be human over the course of one 42-minute listen, but you will feel richer from an emotional perspective – and Amber Run do throw in a few tips and tricks along the way. And if anything, every song promises to rip your heart right out.
"Gone are the young before they're old," Keogh laments in the bittersweet "Funeral," "echoing the world they're in, where flying looks a lot like falling. I just stand there watching; you'd think I'd learnt by now." We're all just trying to get by, and hopefully figure it all out in the process. If we're lucky, we'll never stop growing and we'll never stop learning.
Experience the full record via our below stream, and peek inside Amber Run's How to Be Human with Atwood Magazine as Joe Keogh goes track-by-track through the music and lyrics of the band's magical and deeply meaningful fourth album.
— —
Stream: 'How to Be Human' – Amber Run
:: Inside How to Be Human ::
— —
Flowers
We wanted some interlude songs on the record that felt fly on the wall. As if a person was sat and playing a song on one of those out of tune and crazy pianos they have in pubs and bars in order to show the imperfections and perspectives that make up the rest of the record
Hurt
This is a sister track to the song "Funeral" later on in the record. Its intention is to show fierce support. That nothing is insurmountable.
Honeylight
This track was made and recorded with a vision of early morning light being cut up by blinds as it pours into your room. As it catches the dust that swirls around you, the feeling is almost meditative. And this is where our heads went.
Funeral
This track is the conversation Joe has with his younger self as he moved through his depression. It's a bit painful in places, but if a story isn't shared then no-nobody can learn anything from it.
I Hope It's Not Like This Forever
This is a song about Joe meeting his partner. That moment before the rest of your life. You know you're going to throw yourself into what's about to happen and it's going to be one of the most important moments of your life.
Ride
It's about brotherhood and understanding. Letting a person know you want to walk beside them through it all.
Lovers In the Dead of Night
Much like Flowers we wanted to create a feeling of closeness. Of a singular thought process in order to regain some perspective in the middle of the record.
How To Be Human
Moving through all the feelings of growing up and how your life feels unconquerable. But then as you start to move forward you realise you're not alone in navigating those problems and that the human experience is pretty cyclical.
I Miss You
This is a song about family and the battle between self preservation and reconnection. Families can be beautiful and powerful but because of the closeness can also be painful. This is a song that thinks about that dichotomy.
The Beautiful Victorious
We wanted a get up and go song on the record. As we are all light and dark and the stuff in between. Its a song about how just being here, and giving yourself to the people around you, is a victory.
Always Blue
We recorded this one live which was fun. Growing up I used to always wear this 'tortured artist' costume. It took someone I loved telling me that I didn't have to to still be loved for me to try being a different way. I'm very grateful. The world seems a lot brighter.
The Start
This song is about how you're life can play out in front of you like a movie and how its up to you whether its a comedy or a tragedy. How there are moments in your life where you get to choose and hopefully it helps you choose the kinder of the options.
The Last Dance
It's about how, at the end of the day, its the love that we give, and the love that we receive, that will be the thing that we will be remembered for. That there's no trickery in that. Sometimes you have to just open up your arms and say how you feel.
— —
Stream: "Hurt" – Amber Run
— — — —
? © Jordan Curtis Hughes
:: Stream Amber Run ::
---