To celebrate "the most wonderful time of the year," Atwood Magazine's Mistletones column features fresh holiday/wintertime tracks and exciting covers of beloved classics. December has a knack for bringing out some of the most poignant, tender, and celebratory music, and we want to highlight that excitement by showcasing new and alternative holiday greats! Spice up your holiday season with songs you can listen to now and cherish in the years to come.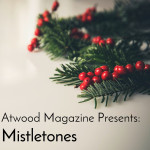 click on the artist's name to jump directly to their section
"This Christmas"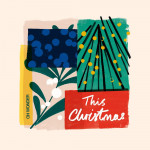 Already one of my Editor's Picks, Oh Wonder's haunting holiday song feels like a sucker-punch to the soul. "This Christmas" is more than a Christmas song: It's a raw, bleeding-heart ballad overflowing with love and tenderness. It's a sweet, heartaching ode to togetherness wrapped in somber pianos and moody, moving vocals. It's quintessential Oh Wonder:
There's a million faces smiling in the streets
And a quiet home's in winter melodies
Seems funny how the season brings the tear
When I'm longing for the snow to disappear
Hey now, if I close my eyes now
Shut all the world out, just you and me
I'd give all the snow and sleigh bells, all the Christmas lights
I'd give all the cold and mistletoe, all the cozy nights
I'd give all the love this time of year, all the festive cheer
I'd give anything this Christmas, anything this Christmas
I'd give anything this Christmas to have you here
Now on the cusp of their sixth year together, Josephine Vander Gucht and Anthony West are making more honest music than ever before. In our upcoming interview (out early 2020), they discuss everything from insecurity and stress, to their home life, and more. It may not be featuring on No One Else Can Wear Your Crown, but in point of fact, "This Christmas" is the perfect prelude to Oh Wonder's upcoming third album. It's a poignant, painfully bittersweet outpouring of affection that will keep ringing in our ears long after Christmas Day.
"Lonely Christmas"
Now, Now's "Lonely Christmas" is one of the coolest holidays songs you've ever heard. A deep emotional cut with a heavy, pulsing dance beat, the song represents a perfect marriage of cool indie pop and winter warmth. Lead vocalist Cacie Dalage aches with vulnerability and longing as she sings of separation, solitude, and being away from the one she loves during the Christmas season. "It's Christmas and you're leaving me lonely," she laments, her voice melting over a moody, breathtaking blend of drums, guitars, and synths.
Whereas so many of the famous holiday songs are upbeat and cheery, I find the sadder and darker ones – songs like this, The Staves' "Home Alone, Too," and so on – to capture a real and more relatable depth to this season that is too often overlooked. Let's not glaze over our loneliness, pain, depression, or anxiety; instead, let's spend this time coming together to talk about how we're really feeling. This time should be one of connection and honesty, and Now, Now's "Lonely Christmas" brings out the best in this sentiment.
INTERVIEW
Atwood Magazine: What is your relationship with the holidays and the holiday season?
Now, Now: Brad loves Christmas. He used to countdown the entire year for Christmas. Probably still internally does. But I have always been really depressed during the holidays. I always feel really isolated. And coincidentally unfortunate events always occur November/December so that tends to cloud any excitement that I could potentially feel. But I try every year to enjoy it. So maybe this will help.
How does music impact your holiday experience?
Now, Now: Music is the one magical element of the holidays I still really connect with.
What inspired you to write "Lonely Christmas"?
Now, Now: The idea first came to me when I was sitting in my car. I was driving home and passing everyone's houses with decorations and wishing that I felt any of the excitement that everyone around me was feeling. In its place I just felt lonely. I think everything I write is inspired by heartbreak. In some form. Whether it's fear of heartbreak or current heartbreak. This song happens to be both.
How did you go about making this song your own?
Now, Now: This song was approached the same as any other song of ours. We wanted it to feel like a Now, Now song. We put the same amount of effort and emotion into it that we would a regular single. The same desperation and longing that our other songs have. My favorite kinds of songs are depressing with their message but the delivery is more energetic, so we wanted to stick to that sentiment for this as well.
How does this song capture the holiday spirit or season, for you?
Now, Now: It captures more of my personal feelings of the holidays than the spirit of the holidays in general I think. But the song has a classic and familiar feeling to it. Since it was a Christmas song we tried to go as big as possible with any of the ideas. Simultaneous keyboard sax solo and guitar solo. Had to be as lavish and tastefully over the top as possible.
With so many holiday songs out there, what do you feel "Lonely Christmas" brings to the table?
Now, Now: I think the most distinguished element of the song compared to other Christmas songs is the fact that it's a Now, Now song but just happens to mention Christmas.
"Only Son of the Falling Snow"
It doesn't necessarily need to be a "holiday" tune, but Bear's Den's "Only Son of the Falling Snow" undoubtedly captures winter's spellbinding Wonder. Taken off the band's recent EP of the same name, this Simon & Garfunkel-esque number grows from an acoustic guitar-and-vocals track into a gorgeous array of piano, lilting French horn, and more. A reflective waterfall of sentimentality and sincerity, it helps to set the somber, light, and serious tone that permeates a short but impactful record. Images and emotions of two special quotes from Charles Dickens and Ali Smith can be felt as we wander our way through the white, snowy corridors of family and memory; all the while, Bear's Den wrap us in an intimate tapestry that feels like it's straight out of Andrew Davie's diary.
INTERVIEW
Atwood Magazine: What is your relationship with the holidays and the holiday season?
Bear's Den: Complicated. I love it and I also find this time of year quite difficult. I love how it brings people together and how beautiful it can be but with all the memories and nostalgia that naturally are provoked by the season can come some difficult stuff too.
How does music impact your holiday experience?
Bear's Den: I'm a sucker for a good Christmas song. I still find it amazing that they can still get to you and make you dance or cry or whatever even when you know them so well.
What inspired you specifically to write "Only Son of the Falling Snow"?
Bear's Den: "Only Son…" was a song I wrote maybe like 7 years ago and we just didn't know what to do with it as it just didn't fit on any of our records since then. Reading Ali Smith's "Winter" made me interested in the idea of writing a bunch of songs with Winter as the backdrop. "Only Son" naturally fit into that landscape too. It was actually after id written the song that i read the two quotes from Ali Smith and Charles Dickens, both in the book "Winter" but when i read them i felt like this song was kinda the answer to those two quotes or like the third part or something…
Charles Dickens: "…and by-and-by they had a song, about a lost child travelling in the snow…" – Charles Dickens (A Christmas Carol)
Ali Smith: "…but who was the child lost in the song? Where was the child going? Why was the child out in the snow at all? Was the child really cold? And would the child have been as lost if it was Summer or Spring or Autumn, or was that child more lost because it was Winter?" – Ali Smith (Winter)
What was it about those two quotes that struck you to write music? How or why are they special to you?
Bear's Den: I think the quotes and also mainly Ali Smith's "Winter" as a book just made me feel like Winter can be a really beautiful backdrop to telling quite specific  and interesting stories. I think listening to music in Winter for me is like walking through your memories and songwriting is a little bit like that for me too.
How did you go about making this song your own?
Bear's Den: The song is hyper specific to my own personal life and reimagines a bunch of small pivotal moments for me growing up. Im always interested in keeping those smaller details in the songs that make them more personal or make them feel more your own. I don't think it limits the scope for the songs to be moving to a listener but actually can enhance the entire experience by clearly being based in specific details and truth.
How does this song capture the holiday spirit or season, for you?
Bear's Den: I think it feels nostalgic and on one level i think it feels really breezy and quite light and on another level.
With so many holiday and wintertime songs out there, what do you feel "Only Son of the Falling Snow" brings to the table?
Bear's Den: The sad breezy vibes.
"December, Darling"
Meg & Dia capture the holiday spirit through a rich portrait of the sights, sounds, and smells of the last month of the year in "December, Darling." A sweet Christmas ballad rich with haunting harmony and the Frampton sisters' breathtaking vocals, "December, Darling" taps into that idealistic vision of the holidays we all cherish deep in our hearts – whether it's children playing in the snow, cookies baking in the oven at home, or the crackling of firewood, Meg & Dia invite us to ring in this time of year with a mix of nostalgia and appreciation.
We can't help but look back to past seasons each December, but we also need to focus on the present and making new memories. Whatever your traditions may be or may become, this song is an invitation to immerse yourself in the winter season.
INTERVIEW
Atwood Magazine: What is your relationship with the holidays and the holiday season?
Meg Frampton: I think that as a society and culture it is important to have traditions that we celebrate together in order to feel connected and appreciated, and to feel more love. The holiday season is a reminder to all of us to slow down our busy lives, take stock of the year, be more present with each other, and even sometimes to practice forgiveness. So, I treasure this time of year. I love spending time with myself and my friends and family.
How does music impact your holiday experience?
Meg Frampton: I think music impacts every experience. When I connect with a song or a piece of music, I feel like that song is my friend, like that song understands my spirit, knows how my heart feels, and it's a magical moment. So, during the holidays, if I'm feeling love, grief, loneliness, joy, and music is playing in the background, it heightens whatever I'm feeling, sometimes making more space for me to feel it even deeper.
What inspired you to write "December, Darling"?
Meg Frampton: We combined all of our memories of every Christmas we've had, focused in on the precious details, in order to create lyrics and music that would communicate how Christmas makes us feel, and how we hoped to make others feel when they listen to that track.
How did you go about making this song your own?
Meg Frampton: That's just the natural process. If you decide you want to make a loaf of bread, you follow the recipe, but it's your hands measuring the ingredients, your thoughtfulness kneading the dough, your attention watching it rise. It becomes part of you. It can't be helped. Same with songs and music. If it's your mind coming up with the lyrics, your fingers plucking the guitar strings, it can't ever not sound like you.
How does this song capture the holiday spirit or season, for you?
Meg Frampton: Even though the lyrics are very literal and say a lot about the holiday spirit, the music captures the season more for me. Just the way the measures glide back and forth, like a single mom excited to bring her kids back home their first gifts, wading back and forth along an icy sidewalk downtown. The way the vocal melodies start high and cascade lower at the end of the choruses, feels like the element of surprise when you first open a gift and settle into the feeling of now knowing what the surprise is and appreciating that someone took the time to buy you that gift.
With so many holiday songs out there, what do you feel "December, Darling" brings to the table?
Meg Frampton: It brings us, Dia and I, to the table. There are a billion songs, and a million holiday songs, but no one sees anything the same way, especially a whole season. In this song, Dia and I can share how we see it. And then it becomes even more exciting, because somewhere someone else has the potential to connect with the way we see it, and maybe their way might smash into our way, and that's a lovely experience.
"Carol of the Bells"
The Big Moon's "Carol of the Bells" begins with a mighty whisper. In the wake of its hushed, harp-plucked introduction, rushes a flurry of Christmas nostalgia. Perhaps you think of Home Alone, or perhaps the iconic first bars conjure images of soft snowflakes illuminated by Dickensian streetlights. Quite simply, "Carol of the Bells" is Christmas in 3/4 time.
It is no mean feat, therefore, to stamp one's own mark upon this seasonal stalwart. The Big Moon manages it. Wisely, the London quartet does not seek to warp and bend the song to its will, but instead marries the most effective aspects of "Carol of the Bells" with their own effortless style. The haunting quality of the melody not only remains, but is enhanced. The lead vocals are cosy and intimate, whilst the background chorus feels faraway and ethereal. Together, this provides a layered harmony which is truly enchanting. Perhaps the smartest element of this captivating track, however, is the use of the synth. Simple chords nod to the eponymous peal of festive bells, adding a retro quality which ensures The Big Moon's version of this classic feels truly tied to the song's heritage. This is not simply a re-hashing of a wintry favourite, but a thoughtful and respectful interpretation.
"I Want It Bad!"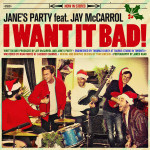 This song is pure, utter fun: A burst of energizing euphoria centered around the holidays. Jane's Party always know how to have a good time, and "I Want It Bad!" does not disappoint: The Toronto pop/rock band deliver a groovy jam that takes us back to our younger years, when times were just a little bit simpler, and the holidays meant cheer, love, and togetherness. Why not chase that feeling as long as we can, if we're able?
INTERVIEW
Atwood Magazine: What is your relationship with the holidays and the holiday season?
Jane's Party: The holidays are a time to take a deep breath, have fun, and carol with fellow musicians. Chanukah and Christmas are at the same time this year, so plenty of opportunities to take it all in!
How does music impact your holiday experience?
Jane's Party: There is always a rush in discovering that perfect song for the moment. Around the holidays the Vince Guaraldi trio becomes my go to record and I love holiday radio programming as well. It is easy to forget about all of these great songs that suddenly become the soundtrack for December.
What inspired you to write "I Want It Bad"?
Jane's Party: The song touches on the greed you feel as a kid during the holidays. The first priority is always presents. It's also an ode to the legendary Nintendo 64 meme kid who has endeared himself into all of our hearts.
How did you go about making this song your own?
Jane's Party: Collaborating with Jay McCarrol (Brave Shores) brought a festive spirit to the track. It's always fun working with fellow musicians and friends, especially when we're trying to figure out how to add our stamp to the holiday cannon.
How does this song capture the holiday spirit or season, for you?
Jane's Party: The song was inspired by the feeling we had as kids. It is semi-autobiographical.
With so many holiday songs out there, what do you feel "I Want It Bad" brings to the table?
Jane's Party: This Christmas song is for the kid in all of us. I hope it gives everyone that warm feeling of another passing holiday season filled with friends, family and lots of presents.
"Holiday Dreaming"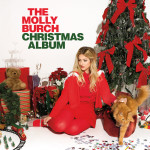 Molly Burch's "Holiday Dreaming" is a beautifully intimate outpouring of love and longing; true to its name, it feels like a soulful dream. Taken off the artist's brand Christmas album, the track grooves with hypnotic pulses and wispy, jazzy guitar licks. On top of all this, Birch croons and cries out to some unseen love; her voice is smoky and sweet, the perfect catalyst for the scene she's set up. Get caught up in the holiday fog with this haunting Christmastime tune.
INTERVIEW
Atwood Magazine: What is your relationship with the holidays and the holiday season?
Molly Burch: Currently my relationship with the holiday season is focusing on my Christmas Album that came out this year! I've been in holiday mode all year! But in general, I've always been a lover of Christmas time and holiday spirit. It's the best time to refresh, be cozy, and relax with friends and family.
How does music impact your holiday experience?
Molly Burch: Music enhances the holiday experience! I'm already a romantic — but holiday music really brings that out in me.
What inspired you to make this holiday album, and did you have any goals in mind while going into it?
Molly Burch: I've always wanted to make a holiday record. I think it's a milestone in a vocalist's career. To make it as my third album felt really bold to me and I like taking risks. My goal was to make an album that had a balance of classic songs and deep cuts that everyone can enjoy — even those who get annoyed by holiday music. I also feel like the holidays can be quite lonely for some people and I hope my record can comfort those people.
Do you have any favorite tracks off the record?
Molly Burch: My favorite is "The Secret of Christmas." I love singing it and I love that it's just harp and my voice.
What inspired you to write "Holiday Dreaming"?
Molly Burch: My goal was to write two originals for the album and I wanted them to sound like my style of writing while having a holiday twist.
How did you go about making this song your own?
Molly Burch: At first I was totally intimidated by the idea of writing original holiday music. But once I let go of the fear, it felt very fun.
How does this song capture the holiday spirit or season, for you?
Molly Burch: I think it captures a fun spirit when you have a crush on someone during the holidays.
"Won't Be Home for Christmas"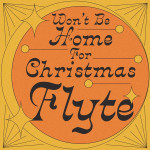 The immediate, saccharine hit at the start of "Won't Be Home for Christmas" belies the story of separation at the song's (broken) heart. A crooning choir, that most Christmassy of musical motifs, is juxtaposed with lazy, almost warm guitars. That we will find ourselves experiencing "another lonely Christmas Day" less than two minutes later is somewhat surprising. It soon becomes clear, however, that the unseasonal departure which Flyte describe is something of an inevitability. A trademark use of vocal harmonies alerts us to a repeating pattern of heartbreak, and it's easy to see why when the refrain of "yet again" is delivered so irresistibly.
Come the chorus, the addition of the organ subtly pushes the song further, and, in conjunction with steady snare drums, aptly provides a palpable sense of travel. A late foray by the electric guitar, with a riff which would not be amiss in a Christmas classic by Wizard, Slade, or even The Darkness, allows us to conjure more typically seasonal sentiments. And yet, Flyte cleverly reminds us that life carries on in spite of Christmas, ugly and painful though that can be. The song is thus bittersweet in every sense. They may well be breaking our hearts, too.
INTERVIEW
Atood Magazine: What is your relationship with the holidays and the holiday season?
Flyte: It's a mixed bag as we're sure it is for a lot of people. Something about the holidays which obviously wraps the year up for you, it's a real test of how year has gone. Who you love, who you've lost. The state your family happens to be in…
How does music impact your holiday experience?
Flyte: December is the month of playlists, endless playlists. You're seeing friends and family and it's all about comparing musical notes at the years end. A big part of going home is competing with siblings over the best discoveries, it can go a little too far sometimes.
What inspired you to write "Won't Be Home For Christmas"?
Flyte: A fairly sizable tour around America was the catalyst actually. Being tired and homesick but inspired by the big distances we were traveling. There had been break ups and family rows throughout the year and the looming prospect of Christmas back home in England was starting to feel daunting.
How did you go about making this song your own?
Flyte: Well, centering the song around a divorce, recording it as an English band out in LA and filming the music video on our travels round California and Arizona definitely gave the whole thing a bizarre twist for us. It definitely wasn't our usual process.
How does this song capture the holiday spirit or season, for you?
Flyte: Well, bleakly.
With so many holiday songs out there, what do you feel "Won't Be Home For Christmas" brings to the table?
Flyte: In so many ways it's not really a Christmas song, we avoided sleigh bells and children's choirs. Normally we found that when an alternative band did a Christmas track, they tended to approach it somewhat apologetically. And we did ask ourselves the question "Do we need to be tongue and cheek about this? We are doing something inherently gross here aren't we?" But in the end we found the best way to look at it was to take it seriously- forget we were making a Christmas song and approach it like any other Flyte track.
"December, Darling"
A XXXXXXXXX
INTERVIEW
"I Heard the Bells on Christmas Day"
This is a wistful, almost dream-like interpretation of this underestimated carol. The lyrics are taken from Henry Wadsworth Longfellow's mid-nineteenth century poem, and yet retain a timelessness, due largely to the message of finding goodness in trying times. "I Heard the Bells on Christmas Day" can thus supersede its seasonal context, and so resonates on a personal or even societal level. The sincerity and intimacy which Mitchell and Bartlett provide, coupled with the fact that the carol is not one of the best-known, means that the message feels earnest and true.
The minimal, flickering nature of Bartlett's instrumentals allows the lyrics to thrive, whilst Mitchell's voice is the perfect vessel for the optimism which they convey; she dapples the track with a delivery so gossamer-fine you fear it could break at any moment. The vocals are reinforced, moreover, by harmonies which bring a reassurance and lightness, lifting the song even further out of the darkness, and hypnotizing the listener throughout. Despite a 150-year history, "I Heard the Bells on Christmas Day" sounds like it was written anew for this very Winter, and for this musical collaboration.
"Christmas Morning"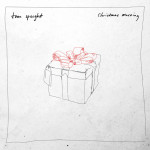 A XXXXXXXXX
INTERVIEW
Atwood Magazine: What is your relationship with the holidays and the holiday season?
Tom Speight: I like Christmas.. I've had a few tough times with it due to health reasons..I spent 3 Christmas periods in hospital due to Crohn's disease but besides that..I like it! My favourite place to spend it is in New York.
How does music impact your holiday experience?
Tom Speight: I'm a big fan of a lot of the Xmas songs..they always remind me of being kid and giving you that nostalgic feeling of time of year.
What inspired you to write "Christmas Morning"?
Tom Speight: I noticed a lot of my favourite acts have Christmas songs like The Beatles, Elton John, Sufjan Stevens etc..I wanted to put my spin on it.. it's not the most upbeat song but I feel it delivers a nostalgic Christmas feeling.
How did you go about making this song your own?
Tom Speight: I think it helped that I produced it myself… so automatically it's coming from me and whatever my thing is! I tried not to overthink it and focused on it feeling good
How does this song capture the holiday spirit or season, for you?
Tom Speight: The lyrics reflect on looking back on the year and longing/dreaming for something at Christmas.. that to me… Sums up Christmas for me.
With so many holiday songs out there, what do you feel "Christmas Morning" brings to the table?
Tom Speight: Maybe a bit of sadness and reflection.. hopefully something that will get played every year..so a new Christmas song to add to their playlists!
Atwood Magazine: What is your relationship with the holidays and the holiday season?
beccs ("Before This Christmas Ends"): I'm actually ironically enough Jewish so I grew up celebrating Hanukkah. But living in New York now, its really hard to resist the Christmas spirit. I don't care for the consumerism around the holiday but I think there's a glow around the season that I tried to bottle up in this song. 
Cassandra ("I Love Christmas"): The holidays were a very happy time in my childhood, and still are. My parents always make such an effort to bring the Christmas magic to the family home. Close family moments are what it's all about. Some of my favorite memories are having a seafood dinner with my Italian side of the family Christmas Eve, and having my French-Canadian family over to our house Christmas day for too much food, games, and a bake-off (my French macrons took the top prize in 2016, someone call the food network). With a brother 9 years younger than me, we got to continue traditions some would have considered us a LITTLE too old for, and it now continues with my little niece and nephew! I look forward to going home to snowy Canada every single year.
Conor Matthews ("Snowed In"): I love the holidays because it brings all the fam together. We always put up the tree and drink eggnog together. Christmas is the best Holiday of year, IMO.
Craig Cardiff ("Country Road Christmas Time"): Curious and hesitant and hopeful.  I am wrapped up in the eggnog glow / Charles M Schulz Peanuts TV Christmas special blanket, but the rushing and the pressure we put on ourselves and each other can be a bit much.
CYN ("What Are You Doing New Years Eve": Honestly, the holidays have always been a stressful time for me, but now that I'm grown up, things have seemed to calm down a little bit, and I look forward to visiting with family during this time.
Emily Weisband ("The Holly Jolly Truth"): I mean… it's my absolute favorite time of year. The holidays 100% bring out the best in me. I have nothing but warm, exciting memories surrounding them – from Halloween to Christmas, I am a Cracker Barrel eating, Pinterest baking, winter activity queen. The kid comes out in me which the more serious, worried, grown up Em I can be the other nine months of the year really appreciates!
Jenny Owen Youngs ("Maybe Next Year"): I'm a big fan of the holiday season! I definitely give Christmas an enthusiastic 10 out of 10. I love the lights and the chill in the air and the smell of pine trees. As a girl from the woodsy part of New Jersey who now lives in Southern California, I really appreciate the clear seasonal emphasis of this time of year, and makes me feel a little bit like I'm back home again.
Jeremy & The Harlequins ("A Chinese Restaurant on Christmas"): I love the holidays, especially living in NYC. It's the best time of the year. The city is magical and everyone is a little nicer… just a little. I celebrate Hanukkah, hence the spending Christmas in a Chinese restaurant, but the whole holiday season in NYC is pure magic, regardless of what holiday you celebrate.
The Lone Bellow ("Marshmallow World"): When you tour for a living, you miss out on a lot – gatherings, parties, birthdays, weddings. But everything shuts down around the holidays and you're able to see family and friends. It's a sacred time to reconnect with the people you love. 
Oh Land ("Wishes"): Christmas in Denmark is full of traditions and we celebrate it in the evening of the 24th. I'm one of those people who can feel the jingle bells already in November. I just love December. How cities turn colorful and full of lights. Now that I have a son of my own it's even more fun to just go all in on the spectacle!
Rocky Paterra ("Naughty List"): The holiday season is undoubtedly its own world. You associate smell, sound, sight, taste, and touch to the holidays as if it's not just a season but a separate entity that comes and goes in the blink of an eye. I look forward to the holidays every year. In certain ways, there is a built-in mood enhancement quality to the season. Like maybe one day you feel sad, but look over there! It's a mall Santa! The holidays are a hard time of year in ways, and I don't want to disregard that. But I think that a truly special quality of the season is that whether it's a decorated window or a light display or a snow-covered view, you will most likely come across something that will provide you a moment of feeling good.
Paper Jackets ("This Christmas"): The holidays always provide a full range of emotional effects ya know ? It's always nice to see family but also a very reflective time as well. People take stock of the year around the holidays and it tends to be a reminder of what you have or sometimes what you don't have.. but certainly a time for giving and watching home alone 1 or 2. Our relationship with it has been positive for the most part.
When Airy Met Fairy ("Blanket of Sorrow"): I love the soothing smell of Christmas trees… the glitz and glitter of Christmas decorations.
How does music impact your holiday experience?
beccs: It either succeeds in taking me to a fanciful fairytale land or makes me bitter and resentful towards the limiting picture-perfect imagery we're advertised. I wanted a song that felt real to me and my friends' experience around the holiday season.
Cassandra: The holidays without music just aren't the holidays (that also goes for life in general). It's what brings the holiday spirit back, reminds you of what's important, and evokes those special childhood feelings. For me, it's connected to playing the songs with my family on Christmas. My father would play guitar/piano/accordion, my brother and cousins would play the drums, Uncle Ray took the bass, and I would grab a microphone. The rest of the family would dance and sing along with tambourines, maracas and castanets. Special memories for me.
I would record my own versions of Christmas songs, in our basement studio, from around ages 12-16. I would force my baby brother to sing on them as well. Perhaps I should release one of those, he may kill me, though.
Conor Matthews: Music to me is like 70% of the experience. The first moment I feel the holiday spirit every season is when I'm walking around a mall and hear a Christmas song playing. There's no such thing as a silent Christmas party – without music, a Christmas tree is just a pine tree with lights on it!
Craig Cardiff: It's everything – I just came back from my nephew's school concert.  Decembers have been one of my busiest touring months in terms of 'holiday' annual shows, some of them happening for over 18 years!
CYN: Because I enjoy jazz music so much, it's like finally everyone is playing my kind of music (when they're playing Christmas jazz). In a way, during the holidays, I get to embrace the classic side of things which is definitely a part of my influences. I think you can see it in some of my artistic choices and style.
Emily Weisband: Christmas music can take a holiday situation from zero to hero FAST. The decorations could be up and the food could be out, but nothing sets the backdrop and injects the joy into the moment quite like the music does. It just sounds different than other music. It's cheesy and overly eager and classic yet new and exciting all at the same time… and if it wasn't an ounce cheesy we wouldn't like it as much.  I don't know… it's cool to me that I can be listening to a Christmas playlist and Frank Sinatra and Justin Bieber are both singing about the same thing. It's timeless, it's something we all have in common; like all the problems in the world (plus select radio stations haha) are on hold for a little while to make room for a little good news.
Jenny Owen Youngs: For me, holiday music is inextricably woven throughout the experience of the month of December. It just wouldn't be the last month of the year without some "Jingle Bells"! I love the entire spectrum of the holiday songbook – there's plenty of celebratory, fun songs for this time of year, but there are also plenty of songs that encourage a contemplative, reflective state (pretty much anything by the Vince Guaraldi Trio from the Charlie Brown Christmas album, for example), as well straight up sad songs, which I also adore.
Jeremy & The Harlequins: Love 'em or hate 'em, when you hear holiday music, you're transported to a special time and place. So many holiday memories are intertwined with holiday songs. I think it's another example of how powerful music is. Music makes you time travel, and I think holiday music makes you travel to this time of year. Whether it's a movie, or opening Christmas presents, shopping at a department store with a loved one, these songs are evocative. I think that's a shared experience a lot of people have this time of year.
The Lone Bellow: I'm one of those few who listen to Christmas music from the day after thanksgiving till New Years and I barely stop to listen to anything else. Charlie Brown music is probably in the center of it all – Zach Williams
Oh Land: I love the old crooners and also psalms and choir music. I guess I've also listened quite a bit to the "Home alone 2" soundtrack. That movie is the most christmassy I can imagine.
Rocky Paterra: Music might be the most essential, and surprisingly controversial, part of the season! With all the debate of when you are "supposed to" start listening to holiday music, I think that for better or for worse people are very protective of it as an identifier of the season. I start listening to holiday music right at the beginning of November. That might be a little early, but holiday music is really the only category of music that comes with a subjective window of time for listening. For me, starting in November allows me to get my full fix for the year! 
Paper Jackets: I personally like to get a little sappy with my Christmas music listening experience. All the best themes are centered around if he / she will be home in time for Christmas ?.. seems like you need to create a little suspense and I like that!
When Airy Met Fairy: You mean Wham, Mariah Carey and co.? Been part of my life. 1/12 to be exact. It's been 33 years and Chris Rea is still driving home for Christmas.
What inspired you to record your holiday song?
beccs: Last year, I shot a live video covering "Have Yourself a Merry Little Christmas" with my friends Alisha Bhowmik (director) and Holly Sass (producer). I had no idea that we would end up making a full-fledged music video the following year for one of my own original Christmas songs, let alone fulfilling the foreshadowing lyric of "make the Yuletide gay!" LOL!! But actually we did!! It felt so good to sing a Christmas song. Considering my vocal quality and training, it just naturally felt right in my voice to sing those classic ballads and it planted the seed of making a Christmas album one day.
While I haven't made the album yet, this song fell into my lap one day. I heard the hook "I just wanna kiss my friend before this Christmas ends" while on a walk and I knew I had to see it through. It definitely aligns with the work I do in a lot of my music to upend the romantic script we've been given. "Before This Christmas Ends" however is a much more uplifting and loving approach to that. Honestly, it felt amazing letting the happier, hopeful parts of beccs finally speak. 
Cassandra: I went into a Nashville writing session, in December 2016, with Kris Bergsnes and Maks Gabriel, wanting to write a romantic Christmas song. I have always been drawn to the emotion of holiday classics by some of the greatest vocalists (Frank Sinatra, The Andrew's Sisters, Judy Garland…), and I wanted to hear that inspiration in the song. Kris is one of the best lyricists in Nashville, and Maks is an amazing musician and producer, so it really wasn't hard for them to take my ideas and help me create what I had imagined.
I think I tend to get a little mushy and crave romance around the holidays, and I know I'm not alone in that sentiment. Emily Weisband's new Christmas song describes that feeling perfectly. So it's no surprise that I would want to write about being with someone special.
Conor Matthews: I actually was challenged to write a new Christmas song that sounded like it could be a classic. I was brainstorming titles with a couple friends and one threw out the idea of a snow day and I thought that was a pretty cool thought for a romantic Christmas song. Every Christmas season I can remember, I've wanted to get snowed in, whether it was to skip school when I was a kid or to just be lazy with somebody. I just used my experiences from having Christmas in Chicago to tell the story and write the lyric, and I had always wanted to do a piano arrangement like that, so the rest was just marrying the two together.
Craig Cardiff: Going home and everything is different and won't ever be like it was.  The ache of the inevitable, yearning and looking back, wishing or wondering daydreaming that happens on car drives about what if things had been different.
CYN: When I worked at Forever 21 in college, a version of this song played during the holiday shopping weeks. It was then I fell in love with the song. I've always had a dream of covering it in a very classic way, gown and all. Also, I love this song because everyone can celebrate it—regardless of one's religious beliefs…everyone experiences the New Year!
Emily Weisband: I had no idea what I could say about a Christmas that hadn't been said yet, and Lord knows if I was going to do a Christmas song I was gonna wanna put my own twist on it – I'm a songwriter at heart! So I walked into the studio that day planning to wing it and as soon as I opened the door the idea hit me in the face. Mike Elizondo was playing the intro and it got me in the MOOD… this new guy I'm dating popped into my head. 45 minutes later we had a song about how vulnerable I get during Christmas so if he wanted to snag me he sure picked a good time of year to try and do it.
Jenny Owen Youngs: I was in a songwriting session with Mags Duval and Andy Seltzer (with whom I also produced the track), and we got to talking about how around the holidays, there's sort of a cultural spotlight on family togetherness… which is great, but that's not always everyone's lived experience. Sometimes we find ourselves at odds with those closest to us, and the pressure to have a picturesque, "perfect" Christmas can create tensions that actually drive us farther apart from the people we love. We wanted to write a song that juxtaposed how magical Christmas felt when we were growing up, against the more complex and nuanced experience of the holidays as we move further into adulthood.
Jeremy & The Harlequins: I couldn't believe that there wasn't one yet. Last Christmas, our guitarist Craig and I were in a Chinese restaurant and it was slammed. On a day mainly known for family dinners at home, it was amazing to see so many people who all had the same tradition of not just going to a restaurant for Christmas, but specifically a Chinese restaurant. Right then, I knew that's what I wanted to do, write this song.
The Lone Bellow: We recorded this song years ago when we first started singing together. We recorded it in our good friend Brian Murphy's apartment in Williamsburg Brooklyn right Next to the river. We recorded it during Christmas time.. just for fun really. We also did a few songs from the Kenny and Dolly Christmas movie called "Once Upon A Christmas". Brian has a grand piano in his place.. which was a rare thing.  We've had the recording for several years but never released it till now. I've always loved The Rat Pack's version of this song. This recording always takes me back to those early days of making music together. Brian working at the Diner, Kanene working at the soda jerk, Big Benny Mars on the upright, Brian Griffin on the drums, Brian Murphy on his piano, Jason Pipkin on the banjo and Matt Knapp on pedal steel.
Oh Land: I've been working on ballet music for the fairy tale "snow queen" for the past year so I've been in this wintery / snowy soundscape in my head for a while now. I came up with the idea for wishes as I often feel like the biggest luxury I can have is time. Time with the people I love. That's the only thing I can't have enough of, and often disappears for work related stuff.
Rocky Paterra: In late 2017 I was in Nashville recording my first EP. Sia had just released her holiday album "Everyday Is Christmas," which I loved and was listening to nonstop while I was there. I remember thinking that I knew I wanted my next album to be an original holiday album. When an artist puts out a holiday album, it's like we're getting a rare, special version of that artist that's meant only for a specific time of year. I suppose I was drawn to that sort of concept and was up to the challenge.
"Naughty List" was one of the last songs written for the album, interestingly enough! I started writing it based around a guitar part that I had written for a holiday jingle contest that I entered in 2018. The jingle didn't win the contest, but liked the general sound so I used that as inspiration to start fleshing out a new song for the album. This eventually became "Naughty List," and I liked the song so much that I made it the title of the album!
Paper Jackets: Christmas music is a whole separate challenge from the rest! We really just wanted to relish in the holidays and all the tropes. The biggest point we wanted to make with this song is that this Christmas will be like no other Christmas before it. Like make the most of this year's holidays!
When Airy Met Fairy: A snowy day, an empty room and a piano. Pure melancholy.
How did you go about making this song your own?
beccs: I got to arrange a lot of it and co-produce it with my engineer Ernesto Valenzuela. I wrote and sang on it so it innately has that beccs warmth and soul. Working so intimately on every aspect of it, be it the demo, the arrangement, production, the film's story, and acting definitely ensured it would represent me and the message I hope to transmit. But also, I made the whole film with my friends who know and understand me. It was wild realizing how much you can entrust your gifted friends to convey your essence and message by way of just knowing you. 
Cassandra: Bobby Hamrick, Spirit Nashville writer/producer, helped me take the demo and create my own sound. I knew I wanted the retro vibe to stay, and I wanted some Pop elements as well. I was in a place of searching for my sound, and I really feel like we captured it with this track.
Craig Cardiff: I had released this as a live slow version previously, but this version I wanted to wrap a red bow around the ache, a Christmas Trojan horse of joy.  We worked on the premise of horns and joy – asking ourselves 'What would Jim Henson do?'
CYN: I wasn't aiming to make this song mine. I was only hoping to portray an incredible piece of the American songbook in a classic way that made my heart beat faster! To me, that involved the color emerald, red lips, and a classy musical arrangement by my friend Remy Le Boeuf.
Emily Weisband: I just didn't think too much. If I liked the phrasing, that was the phrasing… If the melody pumped me up, that was the melody… same with the lyrics. I had more fun writing that song than I had had writing in a long time and that's what I wanted my experience making a song about my favorite time of year to be. Plus it's my story! Nobody else has my brain or my exact way of talking because nobody else is me… so as true for everybody as the song is, if it came out of me (especially in a free, fun headspace) it's gonna already naturally be my own.
Jeremy & The Harlequins: Well, we kind of blended the subject matter of being in a Chinese restaurant with the spirit of 'Blue Christmas.' It's kind of a lonely hearts thing mixed with Kung Pao chicken. We also wanted it to feel classic. All my favorite Christmas songs are from the 50's, 60's, and 70's so I wanted to reference that sound.
The Lone Bellow: We started singing it to make each other laugh on stage and it quickly became a perfect singalong during shows.
Oh Land: I often write on piano, and for this song I wanted to have some chords that feel choral, sorta like old hymns but still have a modern approach. It's basically a song about time being the greatest present anyone can give me. The generosity of offering someone your time. That's ultimate love.
Rocky Paterra: As I write more and more, I'm getting to know what kinds of patterns and styles I find myself coming back to. I try to strike a balance between embracing them as what might one day turn into a signature sound and challenging myself to keep experimenting and discovering. I think "Naughty List" lies in a fun space where I was writing in a way that felt familiar while trying to challenge myself with production and arrangement. I hope I've made it my own in that way!
Paper Jackets: Each of us played a unique role in the creation of this song definitely making it a full on PaperJackets jam. Emily had a ton of fun with the intro lines on synth and really dialing in the Xmas soundscape making All the little things really count.
How does this song capture the holiday spirit or season, for you?
beccs: It conveys what's missing in the holiday season while also capturing the holiday spirit in its most distilled form. This is the holiday spirit. Love, friends, family, magic, connection, child-like wonder, gratitude…
Cassandra: For me, it captures the sweetness of spending a cold evening, cozy with your loved one at home. You get to finally spend some much needed time together after a long year of work/travel/school/etc… and discover the spark between you, or rekindle an old one.
Conor Matthews: It's got everything the holiday season has for me… loved ones, snow, lights, presents, Christmas trees, fire places, etc.
Craig Cardiff: The visiting, the family come togethers for better or worse, all the boots at the door, the marking of the year, the long slow snowy drives along ontario country roads.
CYN: I think one obvious theme during the holidays is romance or partnership. This song, which revolves around the idea of spending New Years with someone you care about, touches on that lonely feeling one experiences if they are single but also there's an optimism included considering the possibly of spending it with someone special.
Emily Weisband: Haha, I think the holidays are about opening up your heart to things and people you wouldn't normally open it up to. There's a buzz about this time – an anything is possible spirit. Plus it rapid fire lists all of my favorite things about the season so when I listen to it I automatically have this wonderful picture painted in my head… then to bring it all together with what all that means for my deep rooted heart issues? Yea that sounds like an Emily Weisband song to me.
Jenny Owen Youngs: Christmas feels inherently wondrous to me, but it's also part of the human experience, which means there's a whole host of emotional states that can exist within it. This song has one foot in the world of the difficulties of interpersonal relationship, and the other foot in the world of stringing lights around the tree and hoping it snows enough for school to be canceled tomorrow. We don't stop being people just because it's Christmas – we have to be people (and deal with our feelings and relationships and emotional wounds) even *though* it's Christmas. So to me, this song is trying to capture the spirit of being human *during* the holiday season, which is, so far as I know, unavoidable (unless you're not a human, in which case, how are you reading this?).
Jeremy & The Harlequins: Jingle bells. I think every Christmas song needs 'em. Besides that, the lyrics point to things you see in New York on Christmas, i.e. lovers strolling down 5th Ave., families fighting in a Chinese restaurant. Ya know?
The Lone Bellow: "Marshmallow World" captures what Christmas felt like when I was a kid.  All things magic and impossible suddenly was celebrated and possible.  Except where I'm from we leave those lights up all year round.  My Aunt had a fake tree that stayed up all year round and she just vacuumed it off after Thanksgiving.  Magical… and impossible to make up!
Oh Land: Of course there are jingle bells in it, and brass and choir . I basically took all the holiday spirit sounds you can imagine but write a song that isn't particularly Christmassy….
Rocky Paterra: "Naughty List" will always capture the season for me because it's the title track and lead track of my album. You get that subtle sleigh bell right off the bat, which means something festive is occurring. Something that I would love someday is to hear this song used in television or film. Can't you just hear it as the opening credits are rolling on a Netflix or Hallmark holiday movie? Any music supervisors reading this? Did y'all get my emails??
Paper Jackets: It really captures a picturesque community that embodies and embraces Xmas. You get a good sense of family, new lovers , children and older folks.
When Airy Met Fairy: Someone recently wrote that "Blanket of Sorrow" is not exactly a song to cheer you up, but that you should definitely listen to it on your drunken ride home. On the bus! Which makes it all the more lonely and sad. Love is a stomach ache.
With so many holiday songs out there, what do you feel your holiday song brings to the table?
beccs: It's about a love that grows organically. It's about a love we ALL have access to. It's about investing in your friends, growing with them, making things for and with them.
It's about a love devoid of roles, power and fear. It's about love in its purest state. It's about queer love.
Cassandra: I think "I Love Christmas" brings the classic vibe we all know and love, with a fresh take on it. It comes from a genuine place, and you just hope that it resonates with people.
Conor Matthews: I feel like it brings a new classic to people. Something they can play for their kids someday and have it bring to same feelings as "Let It Snow" or "I'll Be Home For Christmas."
Craig Cardiff: It talks about how lovely it can be, but also how it can be Terrible!  How sometimes we all just want to be done with the year behind us.  "Everyone missed your at the Christmas Party / we talked about the year like we were burying a body."
CYN: This song is different than the other holiday songs out there because it's strictly about New Years Eve— something the everyone experiences! Humans, animals, the planet—we are all facing a new year.
Emily Weisband: Christmas music is clever and dreamy. It's happiness and perfection on 10. It's gimmicky. It takes you into this little, unreal Christmas world… or it's just dripping with Christmas shoes sadness. An Emily Weisband Christmas song had to be somewhere in the middle. It had to be confused haha – that's my brand… confused. It talks about that gimmicky, perfect Christmas world and then it admits what's going on in there (pointing at my chest) and I wanted to give the world a song that screamed the holidays but also gave the millennial heart something relatable to cling to. I wanted to give the people who love my music what they want – which is a song they can claim and make their own even if it was about snow and lights and red and green and sweaters.
Jenny Owen Youngs: My favorite thing about this song so far is that I've heard from a number of people whose parters are currently deployed overseas, who really connect with the song through that lens. There are so many ways we can feel far away from our loved ones, and sometimes music can be a balm on that particular type of wound. Knowing that some folks have heard it that way is warming and humbling.
Jeremy & The Harlequins: Brings to the table? General Tso's Chicken. I don't think that's been said in a Christmas song yet. I don't think anyone's done a song about a Chinese restaurant on Christmas, and if they have, I haven't heard it.
The Lone Bellow: Simple: What other song dares to talk about a "whipped cream day" or a "marshmallow world"? But if you thought this would be a simple song of sugar metaphors, there are a few curve balls in store: the sun is "red, like a pumpkin head," that shines so your nose won't freeze.  It's complicated.  Pumpkins suggest Halloween, or maybe Thanksgiving at the latest. It's edgy. It doesn't fit neatly into any category. There's no mention of Santa or Jesus, just walking with your favorite girl in winter times. In that sense it appeals to all people of all religions who like walking in the cold with people they love. 
Oh Land: I think the subject is very relevant. That these days the biggest comoddity is time. We all run in the hamster wheel and sometimes run just for the sake of running . It's a reminder that you might not need that much. in the end it's with whom we spend our time that tells us our priorities…. it can be brutal sometimes to do the math….
Rocky Paterra: It was very intimidating to add to the holiday music canon, especially with so many amazing contemporary artists creating new material. I think "Naughty List" succeeds at sounding like a song that could be listened to any time of year but just happens to be a holiday track. That's one thing I was going for, at least. And thematically, you can think about why you might be on the naughty list, and that thought is unique to each person who listens! My goal was to create a simple, solid hook and build a fun, festive world around it that you can bop your head and shimmy your shoulders to. And I hope that I've done that!
Paper Jackets: The synth and guitar layers are really subtle and groovy but what it mainly brings to the table is simple and catchy. The song is good. You have to listen to find that out but once you do it's apparent.
When Airy Met Fairy: We never compare ourselves with other musicians. Comparison kills art.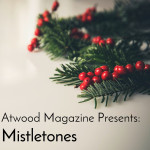 ? © Annie Spratt [CC]
art © Markus Spiske [CC]
---