As lovers, we sometimes find ourselves seeking to understand the love our partners have for us. We also have trouble understanding if the love we provide them, is in fact enough to sustain the relationship. The question then arises as to whether or not we become comfortable with the idea of loving someone in our lives, rather than actually knowing if we can continue on without their love. Is the relationship even of that love to begin with?
I wish you'd stay, stand by me my love
please stay, stand by me my love
Because if you wanted to go
You should've said so before you hit the road.
Watch: "Stand By" (acoustic) – Jonny P
[youtube=https://youtu.be/GuFW9C8Q8xc?t=0s]
---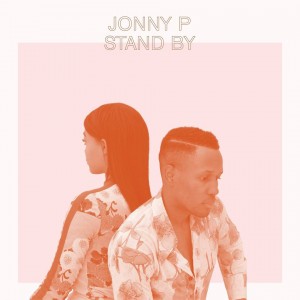 Atwood Magazine is honored to premiere the acoustic video for "Stand By," the latest single off Jonny P's forthcoming EP, Good To You (due out April 21 via Big Picnic Records). The Bronx native, Nashville-based soul singer has been stirring up classic soul sounds blended with contemporary minimalist appeal for a few years now. It's a style that's providing balance among a sometimes redundant soundscape, through its streamlined and refreshing approach. Riding in the smooth tune of evocation, and a quite tangible emotion of a desperate plea for one's companionship, Jonny P's "Stand By" is "a lovers song about friction, fallouts and fake-ups (temporary breakups)."
Soul music at its core not only effortlessly conveys emotion, but also serves as a catalyst for vivid storytelling. It allows listeners to be transported into the worlds or situations created by the artist that leave a stark but lingering familiarity. Lyrically, "Stand By" does just that. It rehashes any memories of timed-out lovers and broken goodbyes that result in deep introspection that's relatable. With regards to its message,  Jonny P told Atwood Magazine via email, "I think people can really identify with the tone of this tune."
In its recorded version, a pulsating bassline, southern styled guitar riffs and subtle background horns serve as fluid waves for P's smooth sailing vocals and storytelling. Its production provides an essence similar to that of a period piece of recognizable renown. However, the acoustic take, definitely an ode to the minimalism of the song, captures an insanely stylish and crooning Jonny P with a tambourine, a guitarist and two back up vocalists.
— — — —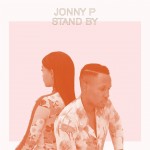 cover © Jessica Wardwell
"Stand By" (acoustic) – Jonny P
[youtube=https://youtu.be/GuFW9C8Q8xc?t=0s]