Folk is (and has always been) an inherently intimate genre, but few contemporary folk records dive quite as deep into the raw human experience as Upstate's 'You Only Get a Few.'
Stream: "Auntie" – Upstate
---
Folk is (and has always been) an inherently intimate genre, but few contemporary folk records dive quite as deep into the raw human experience as Upstate's You Only Get a Few. The New York band's third studio album dwells in the depths of what it means to be alive and in the present moment, capturing a wide swathe of emotions through a smoldering collection of songs that ache and sway gracefully. From celebrating connection and swimming through memory to reflecting on birth, death, and the twists in-between, You Only Get a Few puts life under a microscope, stepping out of the everyday so that we can better appreciate what it means to be here; to be alive; and to be human.
When silence heals and bonds they tighten
And bitterness starts becoming sweet
Minds ponder, senses heighten
Loosening my grip is necessity
I should have listened to my Auntie
When she told me not to speak severely
I got gravel in my throat
And the gravity is pulling me down
It's high time to be clear on what I need
And crystal on what I don't
This hellish stuff it'll fuck you up
Beware of pouring from an empty cup
Pouring from an empty cup
Released March 31, 2023 via Royal Potato Family, You Only Get a Few is as immersive as it is inspiring, and as soul-stirring as it is breathtaking. The follow-up to 2015's A Remedy and 2019's Healing sees the Beacon, New York-based four-piece of Mary Webster, Melanie Glenn, Harry D'Agostino, and Dylan McKinstry "patiently navigated the unfolding hurdles of the pandemic and some of life's most pivotal moments," as they so put it.
"The pandemic really ground our days of perpetuity on the road to a halt and scattered us," Melanie Glenn tells Atwood Magazine. "When we got together, it was only because we missed making music together and we had songs we were excited about. We didn't have a clear idea of the future of the band or what we would do with what we made, and it was liberating to make a record just for its own sake. I'm not sure we had a clear vision going in, so things didn't so much change as come into focus. I think we found sounds and themes across the songs that made the record really feel like a cohesive whole and not just a collection of songs."
Blending folk, pop, and soul elements into a wonderful smorgasbord of radiant sonic light, Upstate are one of the Hudson Valley's brightest musical exports, having garnered a local and national following for their heartrending, stirring, and smile-inducing songs. "With a warm soul-tinged folk core, strong pop sensibilities, and a taste for gorgeous harmony, Upstate are all too easy to fall in love with," Atwood Magazine wrote of the band back in 2018.
Following a live EP in mid-2020, Upstate began releasing singles off their new album last year. Between the charming, cheerful "Lovers & Friends," the heated jazz chords and intoxicating grooves of "Metaxy," the soaring melodies and stunning guitar riffs and licks on "Auntie," the smoldering and soulful "Befriend," the plaintive, tender "Patty's Diner," and the golden, glistening "Catalpa," the band set the stage for an engaging, enchanting, and entrancing album.
Cold March and I dream of June
Under the catalpa tree in full bloom
Only in June
Sleepless nights and I dream of you
Under the catalpa tree in our swimming suits
Only me and you
There's no rewind on time
Only a memory, fading into history
The remnants of a fallen tree
Lost limbs and a lack of sun
That old catalpa tree is long gone
It ain't singing its song
---
"We just think the songs are really good," Glenn beams. Few albums get six singles, but that alone speaks to how much Upstate believed in these songs. "We kept the arrangements simple and uncluttered to let them stand on their own in some respects, but the performances are really strong too. Dylan's slide solo on "Lovers and Friends" came together at 11:30 at night with the amp cranked all the way right as the studio neighbors requested we end for the night. The bass sound on "Befriend" really compliments the way that Harry plays the part. I think we mostly just regard the collection as a whole to be the zenith of our careers as songwriters, and I think it captures some of our best recorded performances all around."
The album's title is a part of a lyric in opening track "Lovers and Friends" that goes, "You only get a few who might forgive all you pretend," "It's sort of a way of saying you might only get a few people in your life to really know you," Glenn explains. "We made the record at a time when the future of the band was uncertain, so we also had in mind that the years we spend making music and performing are always fleeting, you have fewer than you think. We had also lost a few members before making the album, so we thought partly about the few of us left after ten years of doing this."
I still want to hold you
But I'm glad to know you more
The wounds I've got are mine alone to mend
It's a poverty of spirit
That settles every score
And a lover's not so precious as a friend
A lover might inspire all the dreams that you reflect
But everyone's a liar when there's too much to protect
You only get a few who might forgive all you pretend
And a lover's not so precious as a friend
When you're grinning like a bandit
And your eyes are stolen jewels
I think perhaps I'll love you once again
But that kind of thinking's foolish
And this life won't suffer fools
And a lover's not so precious as a friend
---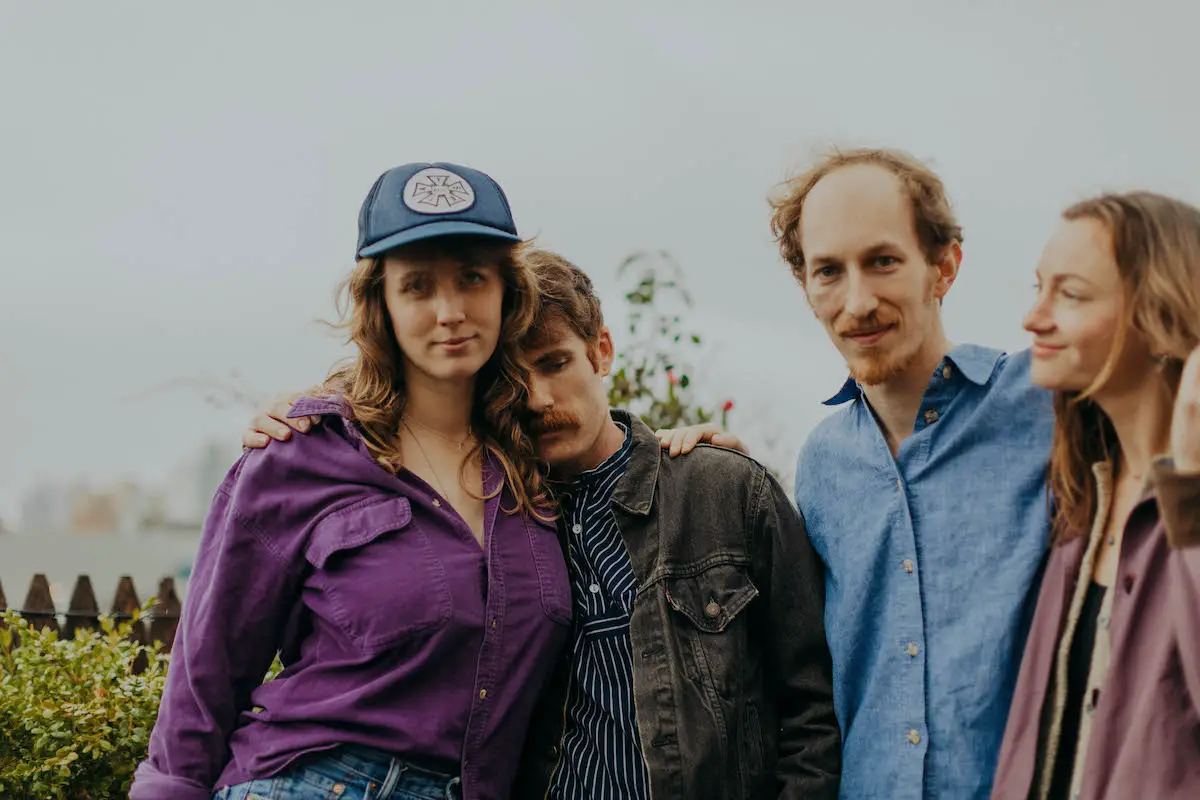 Atwood Magazine had the honor of premiering "Befriend" back in January, which Glenn described as a song about seeking false refuge from inner wounds in outer goods and all the ways we try and put a Band-Aid on a broken bone. Instantly catchy and equally cathartic, the track highlights their folk roots through rich vocal harmonies, warm, lilting guitar work, and a profoundly poetic exploration of inner reflection and reckoning:
I just need some helium, swallow it down
And float away from everyone
I just need more stuff, maybe in time
Enough could be enough
An outpouring of heartfelt pain and passion, "Befriend" offers sanctuary in song as Upstate heal their wounds – and yet it's just one of You Only Get a Few's ten beautiful songs. Beyond the other aforementioned singles, additional album standouts include the upbeat, warm and wondrous "I'll Come Around," and the cinematic and stunning finale, "Everything Changes" – a tune that truly toes the line between folk, jazz, and the avant-garde.
And then there are the lyrics themselves, many of which continue to resonate for Upstate's band members. "This record is really full of a lot of lyrics that we're proud of," Glenn says, sharing a handful in no particular order:
"A lover might inspire all the dreams that you reflect, but everyone's a liar when there's too much to protect"
"Honey there's no virtue in following your heart, what you did for love was easy, it's what you did in spite that's hard"
"For love's lasting mediation in our reconciliation that could swallow all creation in its breach"
"I hear about 'em, sometimes I'm in 'em, tears of laughter, dreams of horror"
"There's no rewind on time, only a memory, fading into history, the remnants of a fallen tree"
"I couldn't understand why she would keep on making plans but she'd say 'Holly what else am I supposed to do?'"
Few records cut as deep and ring as true as You Only Get a Few.
Upstate's album is filled with moment of intimacy, inner reckoning, self-reflection, discovery, and most of all, connection: Both connection to ourselves, and connection to our surroundings.
"Flannery O'Connor said the basis of Art is Truth," Melanie Glenn shares. "We hope these songs scratch at something of what that is, and do it honestly and intimately. We hope they really land for people who can relate to them, and that they can be present in their lives and help to color and elevate their experiences. I hope they're reminded of their joys and sorrows, and that they laugh and cry. Life is a serious thing."
Experience the full record via our below stream, and peek inside Upstate's You Only Get a Few with Atwood Magazine as Glenn and the band take us track-by-track through the music and lyrics of their third album!
— —
Stream: 'You Only Get a Few' – Upstate
:: Inside You Only Get a Few ::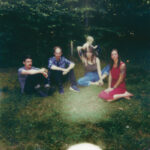 — —
Lovers and Friends
This was one I wrote about my now wife during a rocky time apart. I was listening to a lot of Lucinda Williams and Tom Petty and the vibe came really naturally around it.
Catalpa
A song of nostalgia, fondness of moments that are now a memory. This song paints two separate time frames of the same place, with a moral within the chorus that you can't rewind time, but you will have the memories.
Auntie
During the third day of the recording session in Marlboro, Harry and Melanie went to go get Chinese food and Mary and Dylan wrote pretty much the whole song. We sort of built the whole thing up off of Dylan's first improvised scratch guitar take, and the ending was originally a mistake. It's a favorite of ours.
Patty's Diner
A lot of songs come together in fits and starts, but this one seemed to write itself more or less all at once. It's a lovely mystery wherefrom such things come. The wind blows where it pleases, you hear its sound, but you cannot tell where it comes from or where it's going.
Befriend
This one's pretty straightforward, everybody sounds really great playing on it, and the way the drums come in right at the top of the second verse is sort of a favorite moment on the album overall.
Metaxy
This song's about Love and the apocalypse, the meeting of all unmeetable ends. The last verse was yet unwritten when we tracked the instruments, but Mary insisted we leave space for something and tasked me with writing it the week before we tracked the vocals. Ended up becoming the lynchpin of the song I think.
Sally
This one Mel had originally been playing solo, but the band loved it so much we basically insisted she record a version with us. Really lets us let loose at the end.
I'll Come Around
A song about acedia, a lukewarm desire for the good, the sort that gets you spit out. Not sure I would've said that when I wrote it but that's what I'd say now. This might be the most fun tune on the record. There's a story in that, I think.
WYDFL
Harry started this one and kinda tossed it when it faded for him, so Mary resurrected the lyrics and added a few, and gave it a new melody and a Fleetwood Mac vibe.
Everything Changes
This one was fun to layer onto, the clarinets and such. It's a tune we've been playing a long time, but it was nice to take a fresh set of ears to it. Really gives you the feeling of the unrelenting march of time into oblivion.
— —
— — — —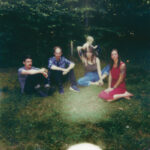 © Bridget Badore
:: Stream Upstate  ::
---