Chelsea Jade dives into her achingly intimate and unapologetically vulnerable sophomore LP 'Soft Spot,' a stunning and stirring surrender of sweet, tender and radiant indie pop.
Stream: "Best Behavious" – Chelsea Jade
---
In this case, "soft spot" is about unchecked vulnerabilities guiding you to become your most rotten self… I'm going to love you from my most dangerous place – the part that needs the most attention.
Achingly intimate and unapologetically vulnerable, Chelsea Jade's sophomore album is a stunning and stirring surrender. It's a record of a human soul exposed, turned inside out for all to see, hear, and feel: Sweet and tender, radiant and raw, Soft Spot is a gently soulful upheaval filled with mystery, wonder, and unfiltered honesty.
Only angelic when I'm backlit
It's bad enough to lead you on
But tonight my dress is backless
Got a complex on my palette
Invite me to the party, babe
But I'm still gonna crash it
If there's a tension I can lavish then, yeah
'Cause all in love is harsh, but fair
So baby, let yourself be callous from here
Don't dance around my feelings
'Cause the truth is better tactless, yeah
If you love to make a scene
But the panorama lacks a reprieve
Just let the worst of you bring the most relief
And drop your best behaviour, baby
We'll clean it up later
Released April 29, 2022 via Carpark Records, Soft Spot is a bold return for singer/songwriter Chelsea Jade. Arriving four long years after her acclaimed debut album Personal Best, Soft Spot sees Jade expanding the scope of her artistry: Sonically, melodically, and lyrically, Soft Spot radiates intent. Musically expansive and insular all at once, the record brings us up-close-and-personal with Jade as navigates her own demons, desires, and hopes, her relationships, and a global pandemic. It's an album of the psyche, built with passion and an ear for creative, catchy connection.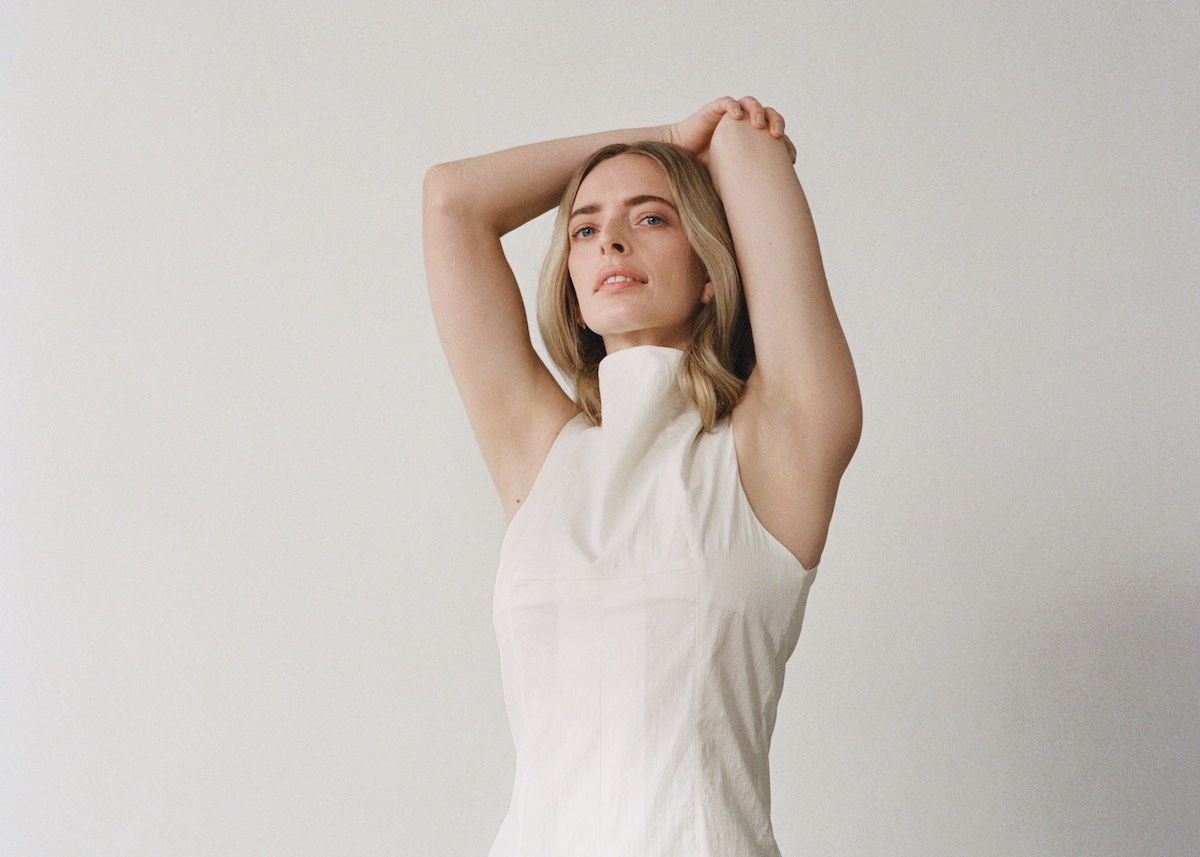 That's what it's ultimately all about, in the end: Connection, understanding, vulnerability, and owning your truths.
As Jade candidly explains, Soft Spot is a long time in the making.
"I don't always feel conscious of a vision, and it felt difficult to have one at all in the blurry world of 2020," she tells Atwood Magazine. "My main aim was to keep working and not try to skip ahead of myself by annihilating what I had already started making in a different time. It's good work. I had to honor it by finishing it. As always with a commitment to a process, patterns of thought emerge. In particular, sex and how it relates to loneliness and wanting to be found. Then when you are found, what impression do you make? Hidden pearls, rotting fruit, swimming in the night. They're all symbolic, repeating motifs of intimate physicality and the passing of time."
"There are no introductions or farewells for me," she adds. "I just make what I can, when I can. Soft Spot is a good moment to watch me look for my own kind of logic. It's especially true of the videos I've made just about alone – "Optimist" and "Best Behaviour." They are very detailed and textural, just like the lyrics. It's work that surprised me as I was making it. I think that's a feeling indicative of time well spent, if nothing else."
---
For Jade, the album's title Soft Spot speaks to the inherent vulnerability resting at its core.
"I've only heard it used to describe an anomaly of tenderness in a generally impersonal demeanor," she says. "It implies an exception where the rule is to be harsh. In this case, "soft spot" is about unchecked vulnerabilities guiding you to become your most rotten self. "I'm gonna love you from the soft spot where the fruit begins to rot." I'm going to love you from my most dangerous place – the part that needs the most attention."
From end to end, Soft Spot proves an incredibly visceral emotional overhaul – not to mention a musically breathtaking journey. A minute-long title track "Soft Spot" opens the record with a dreamy, rainy-day sense of intimacy and reflection. "I'm gonna love you from the soft spot, where the fruit begins to rot," Jade sings, her voice a vessel of raw, romantic, unbridled passion.
"I love the opener "soft spot," she says. "I recorded my friend Jules playing around on the piano one night. I went back to re-record it with more intention but I preferred the stilted version, where nothing was certain."
"I've enjoyed thinking about sound design throughout the record," she adds. "There's a lot of stormy weather – generally antithetical to the LA experience so symbolic of rare and acute moments of turmoil. I'm also glad to have "night swimmer" on vinyl. It's a song from a long time ago that has only been released in New Zealand."
When you paint me in recline
Render me faint
Like my good side's just facing a bad light
'Til you were a sunset going down
Going down on me
I became an optimist the minute that we touched
I'm positive it's love, I don't believe in much
Yeah, it's looking up
'Cause I became an optimist the minute that we touched
I'm almost positive it's love, I don't believe in much
Yeah, it's looking up
'Cause I became an optimist the minutе that we touched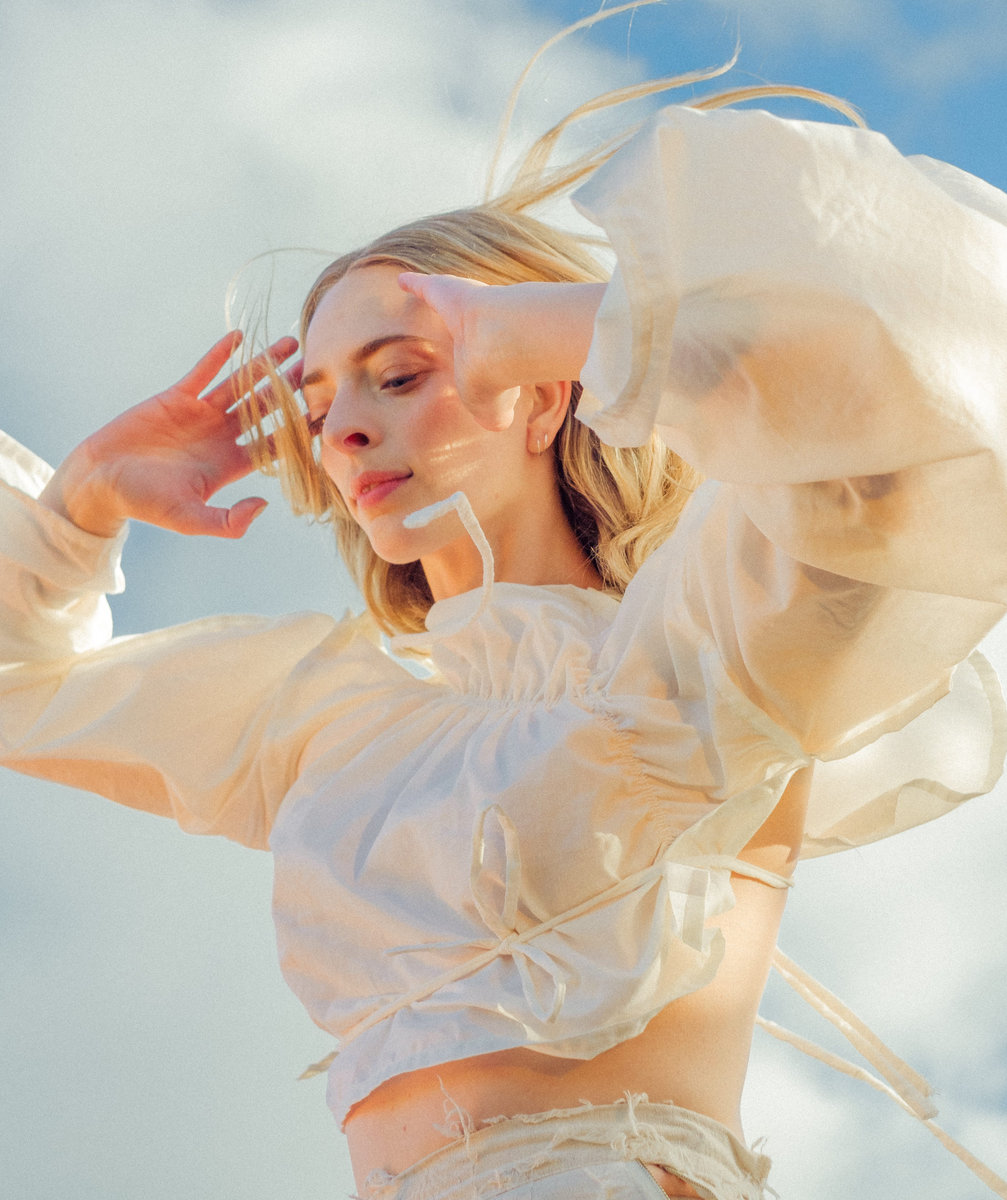 Highlights abound throughout as Soft Spot continues its raging inner and outer storm. The spellbinding, hauntingly sweet "Optimist" expands on the lyrics of "Soft Spot,"  providing Jade a space to dwell in the depths of her mental health in a sensual, sultry R&B environment. That exploration of self continues on the groovy, sun-soaked "Superfan," which leans into our actions and questions why we do the things we do – and if the façade is really better than the real thing.
Headstrong, heart weak, Taurus with an ego rising
I talk a lot of bullshit lately
'Cause I'm way too proud to really be seen
So I'm locked down, low key, slinking through the parties
Defense ready, you say you're surprised to see me
I say, "What are you, the party police?"
Fronting like I don't have the time
But inside of me, the crowd's going wild
'Cause I'm a superfan
Love you like a superfan
Act like I don't give a damn
But really I'm a superfan
Woah, I'm a superfan
Love you like nobody can
Even though I treat you bad
Really, I'm a superfan
---
Further standouts range from the warm pulse and captivating connection sought on "Best Behaviour" to the smoldering funk of "Big Spill," the effervescent unbridled celebration and reverie of "Tantrum in Duet," and the ethereal, atmospheric finale, "Night Swimmer."
As a lyrically forward artist, Jade shares a few of her personal favorite lines: "When you paint me in recline, render me faint, like my good side's just facing a bad light – 'Optimist' acknowledge my flaws but only in conference with my potential," she says. "If you love to make a scene, but the panorama lacks a reprieve, just let the worst of you bring the most relief. From 'Best Behaviour.' The world spins so fast now and it's hard to both stabilize yourself and always be putting your best foot forward. It's an offer to be imperfect and carefree."
Ultimately, Soft Spot proves a beautifully raw and self-aware reckoning.
A cerebral and often dark reverie, Jade's sophomore LP dives deeper and digs further than anything she's done before; at the same time, these songs are some of the singer/songwriter's most accessible and relatable work to date. She's spared no expense in not just owning, but fully embracing the imperfectly perfect qualities that make us human. After such an open and honest eruption, how could we not have a soft spot for this album as well?
"I hope people feel like they can spend time with it, and I hope I can spend time with people because of it," Jade shares. Experience the full record via our below stream, and peek inside Chelsea Jade's Soft Spot with Atwood Magazine as the artist goes track-by-track through the music and lyrics of her sophomore LP!
— —
Stream: 'Soft Spot' – Chelsea Jade
:: Inside Soft Spot ::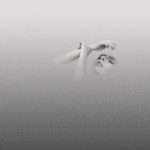 — —
Soft Spot
A hopeful lament. The sound of the rain is combined with the sound of my shower. Versions of real and unreal are ongoing themes on this record. You can hear me entering the room and then entering my own head from there. Sound design is an opportunity to invoke context and I really enjoyed thinking about that. Ive usually treated pop music like an imaginary place.
A "Soft Spot" holds myriad meanings for me but here it acknowledges the sensitive space in love where you are really beginning to be known past your best impression. The mystery of lust ails against familiarity and so begins the degrading of cosmetic romance. Where the fruit is perfectly ripe and juicy is also the moment before it rots. I find unguarded moments in between uncertainty and certainty really engaging so capturing my friend Jules working through the structure of the chords felt like the appropriate amount of intimate. I ended up using the original iphone draft of that moment and built the song around it.
Optimist
I originally sang this in a lower register and now I have to treat the final vocal like an ambition. I started making it with friend Leroy Clampitt in Los Angeles and finished it in New Zealand. It's really about knowing you're in danger of being a vortex of depression but you're really needing a hand, so you reach out to suck someone in.
Glibly glamorizing depression as an art form, "Optimist" aims to detail the impulse to find relief in somebody else's attention – something I have frequently been guilty of. Both acting like a piece of art and a real piece of work. The initial session was a birthday gift I requested of Leroy Clampitt who co-produced this song with me. Leroy is a natural eccentric and long time friend who has become a valued collaborator. I taught him how to clean a toilet – a dynamic I think you can hear in all of our songs together – a consistent sense of humor but ultimately sincere in execution.
Superfan
Optimist and Superfan are companion songs to me. Both have feelings about seeming harsh. Superfan is more about acting harsh and hoping your true self isn't clear, even if it's a better, sweeter self. Produced by Leroy Clampitt.
I'm not easy going by nature and I fortify myself in unflattering ways to get through social situations. I become acerbic to assert my value in the room when what I really want is to be well-liked and respected, like bristling is the correct way to brush up on people. On the session – to work with Leroy is to be understood. He's got a natural empathy that allows good humor about bad feelings, hence the little exchange voiced in verse 1.
Best Behaviour
The world spins so fast now and it's hard to both stabilize yourself and always be putting your best foot forward. "Best Behaviour" is an offer to be imperfect and carefree. Produced by the Tyler Spry.
"Only angelic when I'm backlit" references my frizzy hair creating a halo in the right light, where the stoicism of my face is obscured and I'm exposed in a way I'm unaware of. This song navigates the impression you think you're making at the expense of your own experience. It's about being constantly watched by social media and the displeasure of experiencing everything under the tyranny of curation. It's the presence of the wrong kind of accountability that answers only to an aesthetic or impression, rather than anything substantial. The group vocal at the end includes a massaged collection of disparate voices in distant places – a pandemic wishlist of hangs made real by illusion.
Big Spill
Another storm in this song, this time with thunder. Big Spill is about the somebody thinking they're pulling one over on you, or thinking they know better and dismissing you. Featuring an unresolved sneeze style vocal hook. An irregular little odyssey with a zoom call outro. Produced by Brad Hale and me. Somebody said something off colour to me and this song is me not letting it slide.
Good Taste
A song about overt invitations. It's fun and as close to sexy as I can get. Produced by Brad Hale.
I met someone at a party while I was living in a hotel for a briefly opulent moment in time. The next night they met me in the lobby and eventually we made our way up to my room. It's an implicitly sexy situation but we parted without touch. As soon as they left I asked if they wanted to come back and when the elevator opened on the ground floor, they got in and ignited the most cinematic make out plus I've ever had. This song is about that encounter. I imagine the first half to be an internal fantasy until the real first touch when the production explodes into maximalism. I miraculously got to tour across the US with Muna at the end of 2019 and they contributed some guitar playing. I also caught Liz of the Beths before she flew home after their tour and recorded her shredding in my living room. My friend Darius Christian can be heard on the trombone. The initial session for the song took place in a Minnesota bedroom with Now Now's Brad Hale.
Tantrum in Duet
Based on a Renata Adler line from her book "speedboat". This song has an entirely different version as it's demo. Maybe I'll put it out one day.
"Tantrum in duet" is a phrase lifted from a Renata Adler book "Speedboat" where she talks about a certain kind of escalating conversation ignoring its own futility in favor of volume. Adler writes; "You are no longer expounding a proposition. You are having a tantrum." I like the idea of considering this dynamic a net positive when engaged in as a duet. You're safe to express ugliness with the mutual assurance that it will only count as catharsis. My friend Cadence can be heard bullying me over the fantasy of this entire concept in verse II.
Additionally, while I was finishing this album, I was desperately jumping through pandemic hoops trying to get back into New Zealand from Los Angeles – a struggle for a lot of dispersed NZ citizens in 2020. Consequently, you can hear the immigration hold voice in the bridge. I would love to one day have a sense of humor about this harrowing time and marrying it with the catharsis of screaming feels like a decent first step.
Simon Oscroft is responsible for the beautiful and jubilant production on this song.
Real Pearl
It's an apology that avoids saying "I'm sorry". I've been concealing myself in the hopes that i find something in me to be found. A rare pearl in a deep sea dive. I produced this one.
Calling from a dreamscape, this is a moment to acknowledge the desire to close a distance I've created. i can be hard to reach and hard to keep in touch with but for no other reason than a lack of capacity to spread myself across digital spaces. Deep sea pearls are notoriously hard to find and are highly valued because of their rarity. this often isn't true with interpersonal relationships where out of sight is out of mind. Here, I try to imbue myself with that value in order to be reconsidered for a second chance. This concept was initially introduced in verse 2 of "Optimist" within the sardonic lyric "It's time to crack your teeth on a Real Pearl". Now I repeat myself with sincerity. I wrote and produced this alone before handing it over to Thom Powers for an EQ polish.
Night Swimmer
The delusion of fantasy. No one is going to treat you exactly right and no one is going to say enough of the right things. If you really need it, you have to do it for yourself and humanize your expectations.
To be alone or to indulge loneliness, I used to do a lot of night-walking which turned into night-swimming in the little bays that curve around the Auckland CBD. It's easy to think when you feel like you're hidden and night swimming provides two levels of concealment. My thoughts often present as imagined conversations where I'm more earnest, emboldened and self-reliant. "You better say it to yourself for now" is an encouragement that alleges loneliness will only be temporary while also admitting to the weight of it.
This is the first song I wrote that felt like it belonged under my own name and it's never had a wide release. I consider it a crown jewel in seeing clearly so I want to give it the majestic release it deserves. It was written as I dropped out of art school, with a stranger who has since become family – Justyn Pilbrow.
— —
— — — —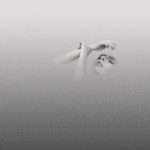 ? © Oscar Keys
:: Stream Chelsea Jade ::
---