Every Friday, Atwood Magazine's staff share what they've been listening to that week – a song, an album, an artist – whatever's been having an impact on them, in the moment.
This week's weekly roundup features music by Carly Rae Jepsen, Lautier, Cat Janice, Samantha Urbani, Spiritbox, Foxtide, S.N.A.K., Cate Carter, Truth x Lies, Raina Sokolov-Gonzalez, Wild Black, Liza, VeeAlwaysHere, Raylee Forest, & Worricka!
•• •• •• ••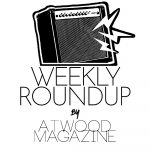 :: "Kamikaze" – Carly Rae Jepsen ::
Post-"Call Me Maybe" stardom, Carly Rae Jepsen carved a specific space in the pop music scene — even if it's reserved for fans willing to give her lesser-known hits a listen. About a year after The Loneliest Time, the artist released The Loveliest Time, another signature "B Side" album so synonymous with the vocalist.
Even if The Loneliest Time featured upbeat, disco-leaning tracks (the best known being the title track featuring Rufus Wainwright,) this 2023 album kicked it up a notch. There's the wavy and groovy "Shy Boy" and dance-worthy "Psychedelic Switch."
A personal favorite is "Kamikaze," which feels adjacent to "Potential" by Foxes or "Hallucinate" by Dua Lipa. The imagery in the lyrics is especially noteworthy, with Jepsen detailing a chaotic, almost fatal, relationship.
"I saw you in the deep end," she sings. "A shipwreck underwater / And I know I shouldn't want that / I'm just here for the weekend / A wordless kind of offer / And I'm hopin' that you saw that."
:: "It's Not the Same" – Lautier ::
Lautier's second song of the year is a beautifully smoldering seduction: A dreamy groove and warm, effected guitar tones engulf the ears in "It's Not the Same" as the South London nu soul quartet explore the aches of love and loss. "Do we even need a love like this to feel whole?" vocalist Sam Ainsworth asks in an emotionally charged chorus. "'Cause I've been feeling deep within myself that I'm still lost…"
"'It's Not The Same' came out of nowhere really," the band shares. "Sam came to us with the main idea and it felt like the whole process of putting some meat on it and turning it into a single felt really natural. We recorded the track with Scott Knapper at the infamous Konk Studios and he helped us add some really nice touches, the beat changing halfway through the second verse being one of them. We also toyed with the idea of a layered vocal harmony intro but after hours of tweaking and shifting things around we realised none of us were really feeling it. We feel like the end result comes from a really fresh, exciting place and is some of our best work yet."
A jazzy, aching eruption, "It's Not the Same" captures the heat of our own inner longing. Utterly and unapologetically soul-stirring, Lautier's latest is the perfect hazy-day escape.
:: Modern Medicine – Cat Janice ::
Life is full of ups and downs, however Cat Janice seems to have been going down a more turbulent path than others. Her new debut album, Modern Medicine, narrates some of the experiences she has faced, including a divorce, the loss of a close friend, love and betrayal and also her current fight with a progressive cancer. Despite being hit hard with these major struggles, the Virginia based artist somehow manages to keep positive and has uncovered the incredible healing power that simply living in the present can behold. She calls this, Modern Medicine.
The nine-track release, which is reminiscent of the likes of Remi Wolf, Benee, and Willow, further emphasizes the songwriter's ability to radiate positivity through its danceworthy melodies and overall feel-good vibe. Leading track, "Who Do You Think You Are" touches on her own love story, with Cat sharing, "I had just gotten back from spending hours in a basement studio, laughing and singing with him for a TikTok video. I got home and in an instant the song started coming to me. Falling in love that way is thrilling, scary, and borderline emotionally sedative. We joke about how whenever we are together now, we always feel tired and sleepy because of all of the happy hormones."
Cat Janice is an incredible example to look to when you're feeling down. She is proof that no matter what we are going through, if we remain positive and present, we can truly overcome anything.
:: "One Day at a Time" – Samantha Urbani ::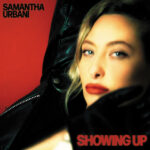 "I am the tough guy and I am dead serious," singer Samantha Urbani confides. "I am an advocate, a protector, and an activist. I'm also a total crusher and yolo'er and I take the sweet risks and I justify it all to myself even when I know I myself am being the idiot."
She's clearly got a lot of sides to her personality, and yet she's able to channel them all into her latest single, "One Day at a Time," which she describes as "the cutie goofer song about wanting the player and drawing it out." After many years of performing, Urbani has decided that it's finally time for her to put out a full-length album, and this colorful lead single (complete with an equally colorful music video, full of special effects and cameos by many of her friends) is her first gesture towards achieving that project. Even more of her multifaceted personality is sure to be revealed in full upon the September 22nd release of Showing Up— stay tuned!
:: "The Void" – Spiritbox ::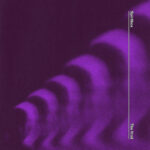 Embracing the madness and darkness are lyrical staples in Spiritbox's library. That sense has never been clearer than in the band's most recent single, "The Void," released back in April. The Canadian heavy metal quartet are titans in their industry, expertly encapsulating a classic progressive metal and hard rock hybrid.
The song is anchored by lead Courtney LaPlante's clean and clear vocals, and buoyed by drummer Zev Rose's frenetic pacing. Guitarist Mike Stringer and bassist Josh Gilbert make easy work of the rhythm for a cohesive, high-energy track that practically begs a performance under strobing lights, with heads banged at each drop, and a sense of camaraderie with the people in the crowd all around you, though you have no idea what they might each make of the meaning. It doesn't matter, because we're in this together.
In the meantime we're looking for a guide, someone to lean on, anyone, doesn't matter who, although to "The Void" this is not a requirement for entry. In this landscape, we're warring against retaining a sense of control and surrendering to the unknown, and either option is as thrilling as the other. We are open to any number of suggestions, no matter how unfeasible or dangerous.
:: "Hold On" – Foxtide ::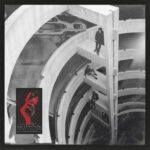 South California band Foxtide's new single is angular and excitable, urgent and intense: Invigorating bursts of sonic color dazzle the ears on the groovy, glistening "Hold On," a spirited and relentless forward-moving track built on charm, churn and pure indie rock passion.
Looking just for complications
See straight why you faking
Let it off
Sitting at the bar with patience
He said boy now stop your waiting
Get along
Trade your soul for conversation
With nothing left your mistaken
Give it all
Waiting for some time it's fading
Always had enough to waste it
Wanted more
"'Hold On' incorporates influences from early 2000s garage rock while bringing something new to the table," the band share. "The track is really a song about nostalgia, self-doubt and forgiveness. While the verses are a conversation between one's self, the chorus is about simply asking someone's forgiveness."
The song's chorus is a rousing rallying cry – one that hits hard and leaves a lasting mark as Foxtide leave it all field, pouring energy and emotion into a heart-on-sleeve moment of truth:
If I could be sorry baby
tell me would you hold on
We can keep from going crazy
tell me would you hold on
If I would be sorry maybe
tell me would you hollllldddddd
We'll you're holding on your breath can't go forever
I'm just asking
Reminiscent of The Strokes' early work, "Hold On" is a raw and rip-roaring tempest. Volatile and visceral, Foxtide ache with intense feeling while ensuring we know that deep down, in their heart of hearts, they're having the time of their lives.
:: "Everybody Wants to Rule the World" – S.N.A.K. ::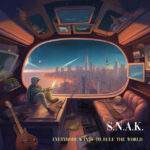 Made up of Marcelo Maccagnan on bass and Maxime Cholley on drums, S.N.A.K. is a duo that does joyful covers for the fun of it. The two members came from Brazil and France, respectively, to pursue music in New York City. Now they both are active members of the New York music scene, producing music for multiple outlets and also accompany many traveling artists on tour.
Their rendition of "Everybody Wants to Rule the World" by Tears for Fears, is a remarkable take on the song done only with bass and drums. The cover is sonically astonishing while only employing the two instruments. It's a fresh take on the classic track and a fun listen for a daily commute or in the background of Sunday cleaning. This song showcases the exceptional musicality of Maccagnan and Cholley.
:: "Women Always Know"- Cate Carter ::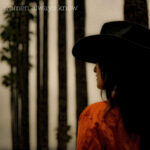 You know the expression, "trust your gut"? So often we get a sneaking suspicion that something is not right, yet push that feeling to the side. It is not always easy to have faith in your instincts, but Cate Carter is learning to do exactly that. Her bold, Americana track "Women Always Know" is about believing in what you feel and riding the wave of that emotion. Detailing a distant partnership and that moment when you sense things are coming to a halt, it is a piece many can resonate with. We have all, at one point or another, questioned our relationships. With resonating acoustic guitar and pounding drums, Carter ferociously sings with full clarity and confidence.
The artist portrays a stunning, genre defying sound. Melding pop, folk and rock she is a passionate force in the music scene. The song is off of her upcoming debut EP Slightly Out Of Reach. The EP is a five-song collection focusing on relationships, connection and self-trust. Carter reveals, "I was severely bullied in middle school and boys used to call me crazy all the time. Not only taking back the word 'crazy' but also having a profound trust in myself was empowering and though everything in me wanted him to stay, I also knew I was going to be okay regardless."
:: "Esta Vania" – Truth x Lies ::
Having attended the truly awesome Fiesta del Sol in Chicago last weekend, I am definitely in the mood to catch even more great Latin music than I was able to do at the grand stage on Cermak Road in Pilsen just now. One new song that fits that billing is "Esta Vania" by Ian Bertles and Ryan Howards, who together form a NYC-based DJ/producer duo known as "Truth x Lies."
Having covered their track "Dos Gardenias" not too long ago, I know that these guys have a special skill for bringing old-school Latin American music into the modern era with flair and style. It was great to get a second dose of it with "Esta Vania," a song which channels the Latin music that the duo have commonly been exposed to throughout their time living in Washington Heights in Upper Manhattan, along with the modern-day house music that has become their creative area of expertise. Put together, you've got another memorable track, and one that certainly takes me back to that poppin' party in Pilsen!
:: "The Healing" – Raina Sokolov-Gonzalez ::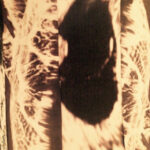 New York's Raina Sokolov-Gonzalez provides the perfect song to ease your woes with "The Healing." Described by the artist as a "meditation on gratitude" the stunning track is like a dose of dopamine, as her soulful, honey-soaked vocals fill your mind. Known for her mesmeric Jazz and R&B fusion, she adds in beautiful gospel elements to this new release, raising things to further heights. The simple track allows for you to recognize and appreciate every sound, as it gradually ebbs and flows with the addition of plucky string arrangements, layered vocals and a delicate piano melody.
The Brooklyn based artist shares, "In such precarious and unstable times, 'The Healing' offers a small relief that something else is around the corner. Grounded in the body, 'The Healing' remembers the preciousness of life." The ultimate tune to clear your mind, you could definitely save yourself some therapy bills by putting this track on repeat!
:: "Stay Dreamin" – Wild Black ::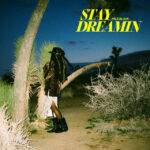 "Hold on, you're riding all the waves tonight," Wild Black's Elsa Gebremichael sings in her enchanting new single, her voice a beacon of stability in an emotional storm. "With fire burning in your eyes, been dreaming of another life…" We all yearn for something else; we all long for more, and in "Stay Dreamin'," that inner ache comes to life through a smoldering, cinematic '80s-esque dance pop dreamscape:
"Take me, take me far away from here"
The echoes of your call are clear
But no truth will come out of the fear
You gotta take it easy
Don't wanna make it hard on yourself
Find the will to open your heart, let go, let go
Here's to a year filled with love and magic possibility
Here's to a life filled with hope and healing, what a feeling
A moment of clarity and escape all in one, "Stay Dreamin'" (released July 17th, 2023) is a reminder to follow our hearts, to trust in ourselves, and to believe in a better world for ourselves and others. Wide-eyed wonder and hope coalesce as Wild Black inspires us to chase tomorrow and practice self-care:
"I wrote 'Stay Dreamin' early in the second year of the pandemic while isolating solo in yet another lockdown," Gebremichael tells Atwood Magazine. "I was in a dark place, feeling pretty lost and not so hopeful about the future, but despite being in that head and heart space, I sent an optimistic Happy New Year text to a friend, which unexpectedly sparked creative inspiration and ended up being the lyrics for the chorus. While writing the first verse I broke down and found myself in a pool tears – "Hold on, you're riding all the waves tonight, with fire burning in your eyes, been dreaming of another" going on to sing the chorus "here's to a year filled with love and magic, possibility. Here's to a life filled with hope and healing, what a feeling," and realized I was speaking to my inner child and that these were words I needed to hear."
"Music truly is therapy, and this moment was really special and something I'd never experienced before. I go to therapy and have touched on inner child work before but haven't really spent much time on it, and I'm noticing that some of my songs are actually doing that work in my own way. As someone who struggles with my mental health, experiencing anxiety and bouts of depression, it's been a mental and emotional rollercoaster navigating a variety of things in my life, but my ADHD diagnosis really gave me clarity on so many aspects of my life and how my brain works."
"Sonically, 'Stay Dreamin' is equal parts dark, dreamy and dance-y. It begins with a more subdued melancholic tone and sense of yearning, exploring themes of heartache, inner conflict, expansion, rebirth, and self-love, it evolves into a celebratory explosion of hopefulness, liberation, and joy. This song was created out of a necessity to heal and grow, to give myself permission to be bold and courageous, to live unapologetically, and to always 'Stay Dreamin.'"
A warm and wondrous reverie, "Stay Dreamin'" is an invitation to dance away the day and dream away the night.
:: "Give In" – Liza ::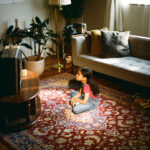 Toronto's Liza creates a spellbinding world of dreamy love, connection, and intimacy on her first single of the year. Released July 14, 2023, "Give In" is a surrender to the heart: "I could try to fight, it wouldn't matter, every time I try, I fall deeper into you," she sings in an enchanting, spiritually cleansing chorus. "I can't deny, I'm breaking all my rules – I can't help but give in to you." Sometimes we can't stop the inevitable from happening; we're in the passenger seat of the car, an audience member watching the movie of our life flash before our eyes in real time.
And while we wish for some modicum of control, sometimes it's nice to relax and let the ebbs and flows take you where they want to go.
"My 2021 EP, DONE IS DONE, highlighted a heartbreak that I went through and I feel like I got stuck in the world of writing sad songs," Liza shares. "As much as I love my sad songs, I'm excited to share the new work I've been writing, which truly captures the bubbly and hopeful side of me, sonically and lyrically. I feel like I've officially entered my Rom Com Era."
"Give In" marks an exciting new beginning for the Ethiopian-Canadian neo-soul artist as she turns toward the sonic, emotional, and metaphorical light. Liza has always had a way of conveying the beauty in our lived experience, and now her golden voice is soundtracking the very act of untethered love.
:: " joker" – VeeAlwaysHere ::
From Siberia, Russia to the states, VeeAlwaysHere, is a singer, songwriter and producer. The power-ballad "joker" tells the story of falling too hard over and over again. The melancholic production and repetitive lyrics paint the picture of being stuck in a cycle that he can't break out of.
This song is a track on his EP, that dropped today, titled broken: playlist II. This new project has eight songs and features from Maria Ellis and Ted Park. Known for his emotional storytelling through music, "joker" is an easy but heart-wrenching listen. The lyrics show desperation and deterioration mixed with anger to himself that he can't break the cycle. The track is a great first taste to VeeAlwaysHere and his brand new EP.
:: "Mask"- Raylee Forest ::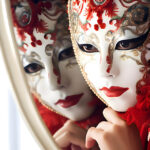 We all wear different masks in life. When we are sad, sometimes we put on a façade of joy to mask the deep pain. To deflect a sticky situation, we can wear a face of humor. Chinese American pop artist Raylee Forest narrates the many personas she displays in her haunting offering, "Mask." The piece swirls with a lush, eccentric whimsy. That unique style allows the listener to journey into an intense fantasyland. With lyrics like "it's my little garden that I keep a secret, watching over the castle," our imaginations run wild, and a sense of magic is immediately felt.
Forest's avant-garde pop music exudes a level of enchantment and mystery. The Los Angeles-based artist takes the genre and turns it on its head, combining luminous pop with captivating classical flair. Hailing from China, her releases are filled with vast, eclectic culture. This single is equally intricate and refined.
:: "Constitution" – Worricka ::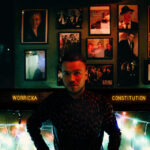 "My body goes deeper than the ocean waters," Worricka sings on his debut single in a moment of cathartic connection. Soulful and smoldering, intimate and cinematic, "Constitution" is a beautiful, radiant reckoning: A heavy song that uplifts the heart and inspires our spirits to soar. It's a powerful, profound reintroduction to Essex-based singer/songwriter Joe Worricker, who says his new project is his most authentic music to date. With poetic lyrics and smoky, smooth neo-soul sonics, "Constitution" takes us on a dreamy, immersive roller-coaster:
listen up now i can see into your future
show me the tarot and i will read your fate
this brain ain't ordinary constitution
the gods have made me a different type of way
my body goes deeper than the ocean waters
blowing bubbles with the coral on my back
pisces can sense the hidden danger
come for me and i'll rearrange ya
ready to fight hard when the sharks attack
"The single is about the constitution of the mind and the battle between your positive and negative inner monologue," the artist tells Atwood Magazine. "It's kind of me singing to my younger-self from the present, or from the future. Songs can be part affirmation, so l'm making hope triumph mostly in the story. I've noticed in singers like Nina Simone and Gnarls Barkley, the artist plays or masquerades as god in their tracks, so in a way you're answering your own internal yearnings and questions with music; that somehow heals all your troubles, at least for the duration of the song."
there are angels in the sky
fear not child these clouds are passing by
can be a lonely place in the prisms of your mind
and you just can't get enough
how can the wind keep blowing us through time
"What I like about the single is it really encapsulates everything I listen to and love, plus it always feels incredibly cool to sing about bad situations and then turn them into something fun," he adds. "I feel like it's taken 20 years of writing songs to realise the genre that I'm most comfortable in and with 'Constitution' I think I've finally arrived. It's a blueprint of things to come, but don't worry, it's not all chill out tracks, the 2nd single is a nod to disco with maybe a special guest thrown in. I'm excited to share more music soon."
there are angels in the sky
fear not child these clouds are passing by
can be a lonely place in the prisms of your mind
and you just can't get enough
how can the wind keep blowing us through time
here's one for the sun and one for the moon
hold my bags baby i promise i'm coming back soon
a penny for your thoughts
dime for your trouble
heaven's 'bout to burst your bubble
no matter your constitution
i'm finding a solution for you
"Constitution" is an indulgence; a spiritual journey that promises to invigorate, enchant, and inspire.
— — — —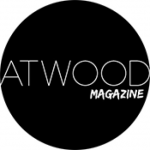 :: Weekly Roundup ::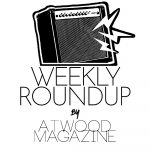 ---
:: This Week's Features ::
---