With the release of "There'd Better Be a Mirrorball," their first new track in over five years, the Arctic Monkeys indicate exactly what's expected: that their new album 'The Car' will be unlike anything they've done before.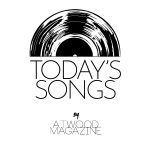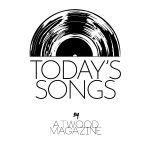 "There'd Better Be a Mirrorball" – Arctic Monkeys
---
Amidst the long list of "things the Arctic Monkeys do well," establishing sonic landscapes within their albums is near the top.
The group creates these central sound narratives in every record they produce, making each album distinct and iconic in its own right.
Whatever People Say I Am, That's What I'm Not sounds like what you hear while standing outside of a grimy basement venue while having a smoke. It's garage rock for the club that tells the tale of a night out from sound alone with its harder edge and intense drums. Favorite Worst Nightmare balances these hard and fast, hi-hat and tom-drum-heavy tracks like "Brianstorm" or "Teddy Picker" with deeply melancholic ballads like "505" or "Only Ones Who Know," creating this dichotomy between anxiety and longing that's so singular to the album.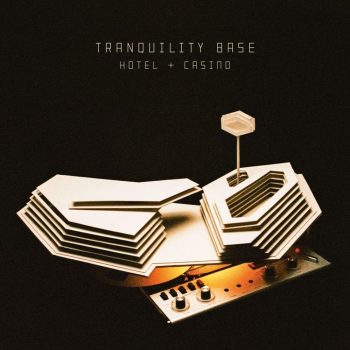 Their 2017 release, Tranquility Base Hotel and Casino (TBH&C or for short), was a sharp sonic turn from the album before, 2013's AM. For many, AM was the entrypoint, the first Arctic Monkeys album that stuck with a demographic that was likely too young to follow the band from their initial 2005 release through 2011's Suck It and See. AM became synonymous with elements of internet culture in the mid-2010s, with Tumblr especially giving a particular cultural iconography. It was all leather jackets, distortion pedals, hair gel, and late nights of pondering half-requited love.
So after a five-year space between AM and TBH&C, when frontman Alex Turner traded his leather for beige suit jackets, put his Jazzmaster down and sat at a Baldwin Discoverer DS-50 to tell stories of the gentrification of the moon, fans became divided. This synth-heavy conceptual cultural commentary was not necessarily the material that AM fanatics were expecting. The grunge and grit of AM was softened into electric grime, with TBH&C telling this self-aware story of a slimeball abusing modernity for profit, eventually losing everything.
Shock that came with the band's shift in tone was, in this writer's opinion, kind of unwarranted. While the instrumental changes were rather forthright, changes in tone should be expected from this band by now. No two Arctic Monkeys albums sound the same. They all capture varying moments in the band's career, tracing the growth and maturity of its members.
If Whatever People Say I Am's tagline was a twenty-three year old saying 'that bird at the gig last night was right fit,' TBH&C's tagline would be a forty year old ranting about 'these kids and their phones.' With each new release, we've seen the Arctic Monkeys age and mature, never clinging to what once was but flowering into what is.
And now, five years since the band's last release, "There'd Better Be A Mirrorball" indicates what is to come. And what's to come seems quite Turner-centric.
The song's closest Arctic Monkeys companion would be TBH&C, matching the synth and piano and light drum beats that their previous record toted.
Yet out of all of Turner's works, "There'd Better Be A Mirrorball" seems more aligned with his time with supergroup The Last Shadow Puppets or his contributions to the soundtrack of the film Submarine over any of his work in Arctic Monkeys. The string elements in particular are more reminiscent of "The Dream Synopsis" or Submarine's version of "Piledriver Waltz." It's cinematic with a robust and imaginative sound.
---
The track shows growth in Turner's musical abilities, particularly in his singing. He explores his range in an easy, tender way that matches the gentleness that this song brings. His falsetto shows off his abilities but it's not trying too hard, it's not overpowering, it meets the strings in a way that blends the instruments with the vocals.
The lyrics are quintessentially Turner-esque as well. He employs these metaphors like "I'd throw the rose tint back on the exploded view" or "yesterday's still leaking through the roof" as if they were commonplace sayings, though they kind of sound like words picked from a hat.
The lyrics as a whole have this implied sexuality via more romantic sentiments, Turner's long-time forte. He's not explicit or vulgar, he doesn't say 'I thought this was gonna be a one-night stand but I can't help myself from falling in love,' he says "I know I promised this is what I wouldn't do, somehow giving it the old romantic fool seems to better suit the mood." His metaphors have a way of both telling you everything while also sheltering specific details.
Don't get emotional, that ain't like you
Yesterday's still leaking through the roof
That's nothing new
I know I promised this is what I wouldn't do
Somehow giving it the old romantic fool
Seems to better suit the mood
It's difficult to rank Turner's abilities as he excels in a lot, from instrumentality to stage presence, but his lyricism is a paramount feature of his music. His words are never clear but they're relatable, he's pretentious yet astute. His words are poetic, beating around the bush with just the right phrasing. He's mastered the art of brevity, packing just a few words with essays worth of meaning.
"There'd Better Be A Mirrorball" is an example of both Turner's abilities and his maturity. The point of view changes between first and second person with the "you" shifting between Turner speaking to the love interest and talking to himself as he comes to terms with the end of a relationship, with his feelings for the interest being the stronger ones in the relationship. There's a clear line between what is and what Turner is feeling, showcasing a level of self-awareness in his romantic desires. He knows he shouldn't get emotional because "that's not like you" (with the "you" being himself). He's aware of his growing feelings towards a situation he should be apathetic to, believing himself to be well acquainted with unattached romances.
Yet he's also in touch with himself enough to not reject his own feelings outright, singing, "If you wanna walk me to the car you ought to know I'll have a heavy heart, so can we please be absolutely sure that there's a mirrorball" (with the "you" being the love interest). He's accepting of the fact that his feelings might not be reciprocated but wants to romanticize them up until the last moment, until the last dance under the mirrorball. Even if it's not what he wants, he wants to make the most of it.
So if you wanna walk me to the car
You oughta know I'll have a heavy heart
So can we please be absolutely sure
That there's a mirrorball?
---
The song's music video parallels that of "Four Out Of Five" in an interesting way. Visually, the two are very similar, showing the band at work on a current project. Both videos have these lingering shots of Turner either at work or just staring you down. "Four Out Of Five," though, embodies the characterization of TBH&C. Even when they're just being filmed playing the song, they take on these characters of the band that's taken up residence in Tranquility Base with Turner as the ringleader, a man who's built a hotel just so his band has a place to play.
The "There'd Better Be A Mirrorball" music video removed the characters and just leaves the band. Directed by the man/myth/legend himself (Turner), he places our attention in a way that tells us exactly how he wants this song, this band to be seen, which is quite plainly.
And this style matches the lyrics so well. After an album that feels distant and characterized, that seems to touch on society more than it does Turner's own experiences or emotions, he's getting emotional in his music. He's the old romantic fool, which seems to better suit the mood, making this romantic film about the creation of this song. So if he shares his feelings with us and we decide to walk him to the car, he'd better have his moment dancing under the mirrorball.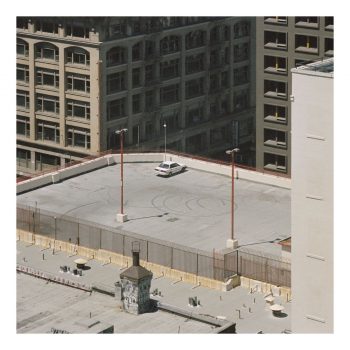 But, and I can't believe I'm saying this, while Turner is an artistic powerhouse, I'd hate to see Turner-centricity overpower the Arctic Monkeys.
Matt Helders, for example, is an incredible drummer with powerful range and abilities. His distinct style is a vital attribute of the band, defining aspects of past Arctic Monkeys' vigor and eloquence. His lines in songs like "R U Mine," "Teddy Picker," and "My Propeller" not only support Turner's abilities as a songwriter, but emphasize the infectiveness of the band as a whole.
And while his contributions to those aforementioned songs wouldn't make sense in a song like "There'd Better Be A Mirrorball," that's where my fear lies; that songs that prioritize the other members' strengths aren't a priority. While I can appreciate that forsaking show stopping individual moments for a unified soundscape is good and important, I also think that there are ways that the other members can show off their instrumental impressiveness under the Turner vision.
Just look at his work with The Last Shadow Puppets – members like bassist Zach Dawes get to play fun lines in songs like "My Mistakes Were Made For You" or their cover of Jacques Dutronc's "Les Cactus" in ways that keep those songs moving and energetic without feeling overwhelming or out of place. Helders matched the tone of every song in TBH&C expertly, pulling back where needed to support the songs rather than showing off and interrupting the song's flow. Because we know that Helders is great, he didn't need to inappropriately overpower any song to prove that. But I hope to hear more from him and O'Malley and Cook in The Car than we did in TBH&C.
You're getting cynical and that won't do
I'd throw the rose tint back on the exploded view
Darling, if I were you
And how's that insatiable appetite?
For the moment whеn you look them in the eyеs
And say, "Baby, it's been nice"
So do you wanna walk me to the car?
I'm sure to have a heavy heart
So can we please be absolutely sure
That there's a mirrorball for me?
Oh, there'd better be a mirrorball for me
Atwood's editor-in-chief, Mitch Mosk, wrote in his Weekly Roundup review of "There'd Better Be A Mirrorball," "We're still not used to the Arctic Monkeys' music being categorized as gentle, but few words better express the care with which Turner and his bandmates approach this song." This sentiment precisely encapsulates one of the most special parts of this new release, something that I somewhat expected but am equally surprised by. It's different.
"There'd Better Be A Mirrorball" shows a continuation in the long standing Arctic Monkeys tradition of switching it up. It pulls from elements of their previous album without sounding over-borrowed. While the song admittedly sounds like something more suited for The Last Shadow Puppets, it can also be another new direction for the Arctic Monkeys. It's tender, as though Turner shed his AM turtle shell of a black leather jacket and slicked back hair and now stands vulnerable saying, this is us, this is where we're supposed to be right now. He's stripped off his character from TBH&C and is now playing himself.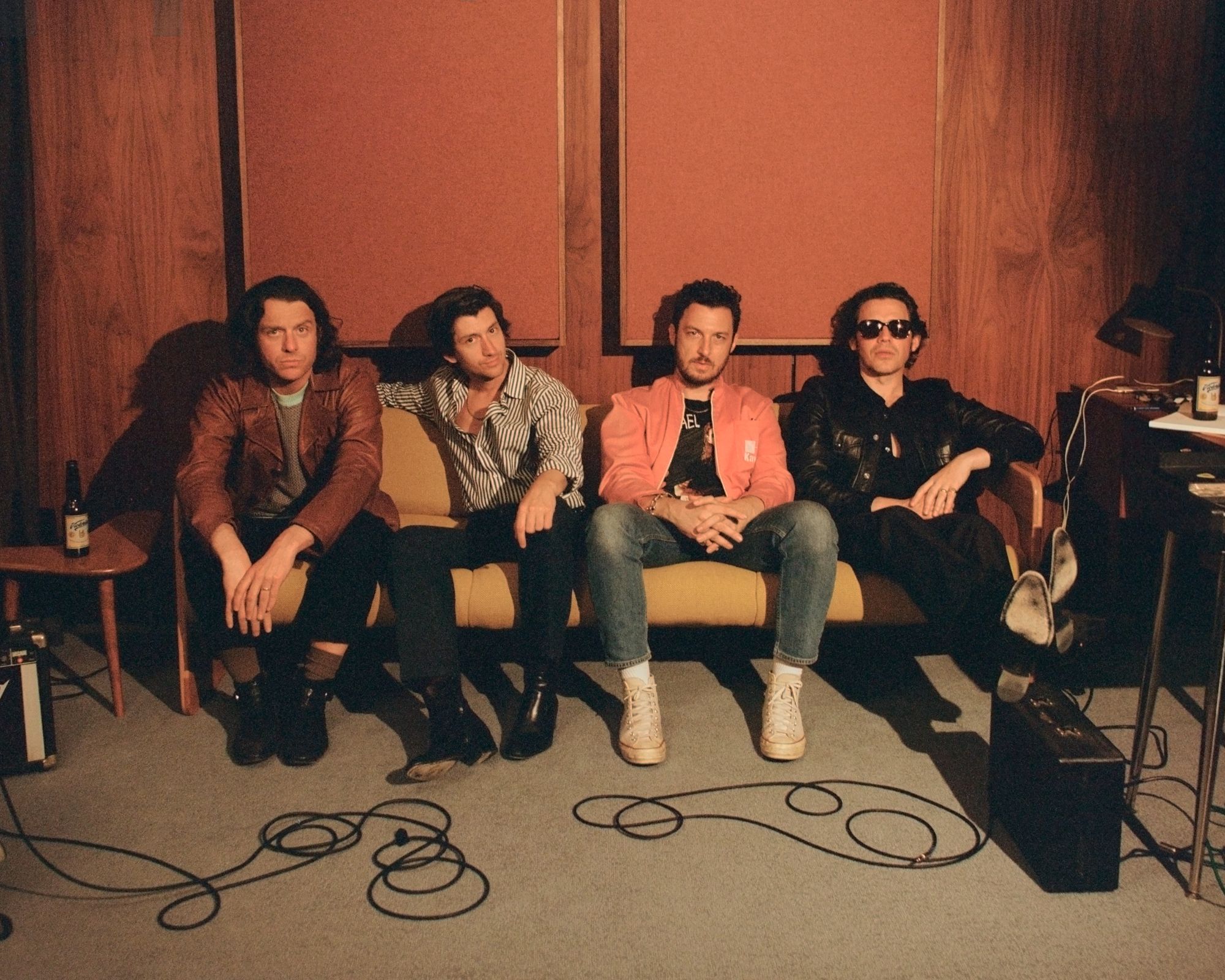 Time will tell what's to come for The Car. Arctic Monkeys have never been one to take a step back, to rest on their laurels, so I'd say to expect something new that sounds a bit like the single.
My predictions for the album include: longing string interludes, the aesthetics of a Jcaques Deray or Jean-Luc Godard film, and pensive reminiscing. Outside of that, I'll guess no more. Surprises are fun, none more so than those made by the Arctic Monkeys.
— —
"There'd Better Be a Mirrorball" – Arctic Monkeys
— — — —
? © Zackery Michael
:: Today's Song(s) ::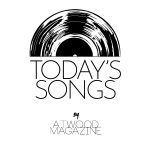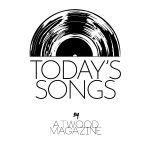 ---
:: Stream Arctic Monkeys ::