Having received attention while playing the Vassar College house party scene, "Try for a While" off Spud Cannon's sophomore album 'Squeeze' is a continuation of that energetic intimacy.
—
Formed at Vassar College and gaining recognition on the student house party scene, Spud Cannon's sound is a feel-good eruption of friends making music to dance to. Their debut album, 2017's Next Time Read the Fine Print, consists of fast drum beats and uptempo melodies mixed with lighthearted lyrics and the occasional releasing of shouts and positive exclamations – such as "this one goes out to all the ladies who can rock" at the end of "Wipe It Out."
They're the kind of songs made to be listened to in a live environment, with the rawness of the recordings allowing listeners to feel a part of one of the band's local house parties.
Pantomimes he makes sometimes
Talking just to feel strong
Without a head on
High on crowds that fill his mind
Stream: "Try For a While" – Spud Cannon
---
Atwood Magazine is proud to be premiering "Try For a While," the latest release Spud Cannon's sophomore album Squeeze. The American five-piece, composed of Margaret (Meg) Matthews on vocals, Lucy Horgan on bass, Ariana Bowe on keyboards, Jackson Lewis on guitar, and Ben Scharf on drums, began making music in 2016 as strangers bonding over a mutual appreciation for having fun. They won Vassar's 2017 Battle of the Bands and shortly after headed to LA for a week long recording period in Jackson's basement. The result, Next Time Read the Fine Print, is a merging of new wave and contemporary indie, like the danceability of Blondie with the tongue-in-cheek lyricism of Sidney Gish. The Strokes (circa early days) are present too, in the band's drumming, bass guitar work, and laid-back production.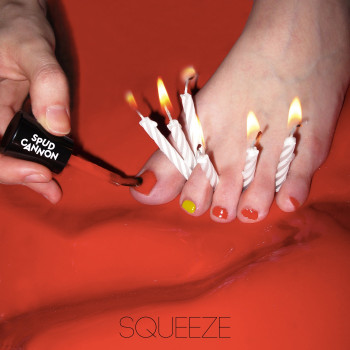 Seek the pride he finds sometimes
Searching for the right wrong
But now she's long gone
Why decide to change your mind?
"Try For a While" feels like a new chapter for Spud Cannon, where the amounted buzz of dormitory basements and national touring create an alternate life; the synth-y reverb like an engine, and the harmonising woahs the cries from a far-out land. Spud Cannon's performances, after all, are seemingly rooted in a utopia, a form of escapism powered by music and likeminded company. The track is short, at two minutes and eighteen seconds, and ends with the sounds of exaggerated arguing over the playful bubbling of video game style electronics.
Lyrically, "Try For a While" follows a similar style to previous material, with third person narratives placing Spud Cannon in the position of observer. It's vague and open to interpretation, but we know that the guy in focus has been a fool, and chooses to disconnect himself from realities and feelings of others. Meanwhile, the uproar at the song's ending suggests the absurdity of it all – that emotions and personal dramas can all be so petty sometimes.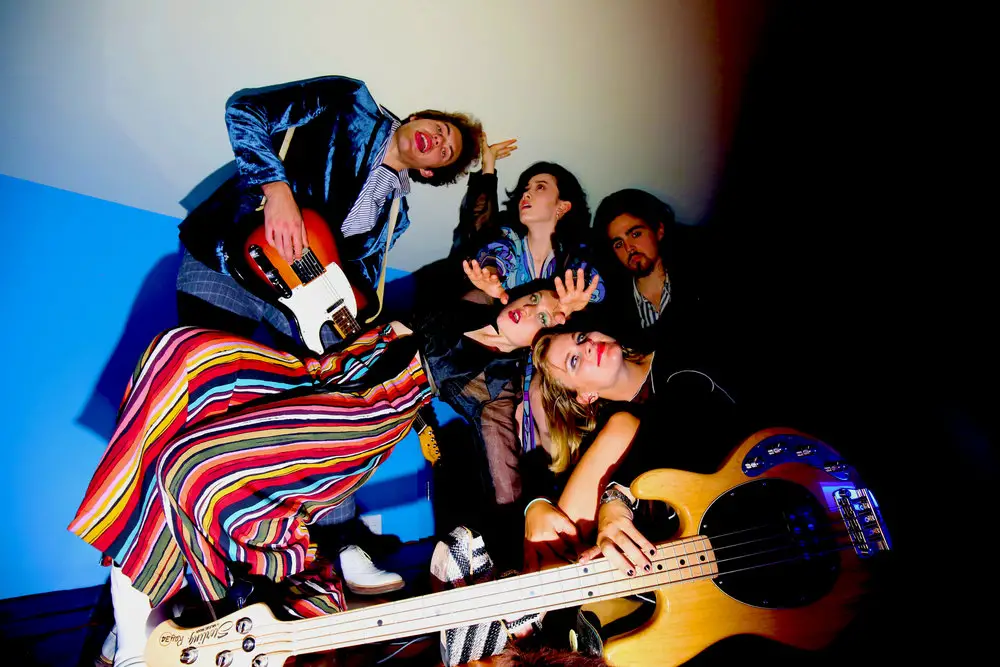 Choose not to tell the truth
Lie for a high
Try for a while
Wear someone else's shoes
"Try For a While" is the follow-up single to "The Boogie Man," released in August. Both songs show an evolution in the band's sound while still maintaining that blend of the retro and current. Spud Cannon's sophomore album Squeeze is also released today (27 November).
— —
— — — —
? © Coco Angelo
art by Gab Bois / edit Preston Bowe
:: Stream Spud Cannon ::