Intimate and overwhelmingly vulnerable, Dad Bod's stunning debut EP 'Precursor' is a raw, emotional and spiritual release for all who listen – an outpouring of sound wrought from the depths of the soul.
Stream: 'Precursor' – Dad Bod
---
It's incredibly scary to be honest to yourself, so I hope this EP encourages people to acknowledge emotions as they come before trying to move past them.
Life doesn't give us many answers, but if you're searching your soul for questions, give Dad Bod's debut EP a listen.
The Minneapolis band have a way of making us not feel so alone, singing songs full of tenderness, passion, grief, and more. Their music is emotional reckoning; a deep dive into understanding why we feel the way we do, and what that means for us. Intimate and overwhelmingly vulnerable, Dad Bod's stunning Precursor EP is a raw, emotional and spiritual release for all who listen – an outpouring of sound wrought from the depths of the soul.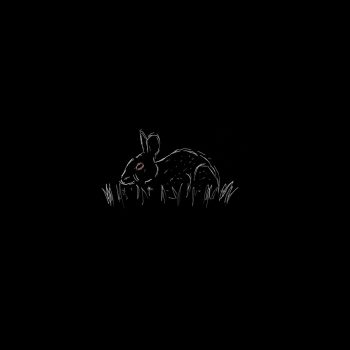 I wish this hadn't happened
sometimes I wish we hadn't
I would grow old and
forever miss a part of me I'd never meet
and just like the moon tugs at the waves
I'll feel you pull me close across this cavernous divide
It's pouring here is it raining there too
it's pouring here
I wish this hadn't happened
sometimes I wish we hadn't
we are defined by finite time
I've wasted mine wishing it away
– "4/9," Dad Bod
Independently released on July 10, 2020, Precursor is an EP that wasn't supposed to happen – and yet, it's the perfect introduction to a band we just know we're going to love, both now and post-global pandemic. The Minneapolis, Minnesota-based artistry first started by singer/songwriter Callie Marino, indie rock band Dad Bod currently consists of Marino, Alex Gray, Noah Topliff, and Wilson Zellar. The band formed and debuted in late 2019 with the fervent single "Rots" and followed up in early 2020 with "Spirits," only to have their release plans and lives derailed with the rest of us when the COVID-19 pandemic sent everyone into a lockdown state, with the future remaining uncertain to this day.
With their original recording plans on hold, Dad Bod adapted. Made by Callie Marino and Wilson Zellar, Precursor is their fine-tuned pivot.
"Precursor is exactly what it's titled – it's a nod to the beginning of our sound, with a full-band album to follow," Callie Marino tells Atwood Magazine. "It came about during this weird time period after our plans for recording a full band EP were interrupted. We wanted to still find a way to create and put music out during this time, so Wilson and I decided to piece this together. Some of the songs I had previously written and some were written mid-pandemic, and there's definitely a subtle lyrical shift. It's weird because I feel like this limbo we live in has helped me become less bitter towards my past and emotions, and more accepting/looking for a way to move forward. It's incredibly scary to be honest to yourself, so I hope this EP encourages people to acknowledge emotions as they come before trying to move past them."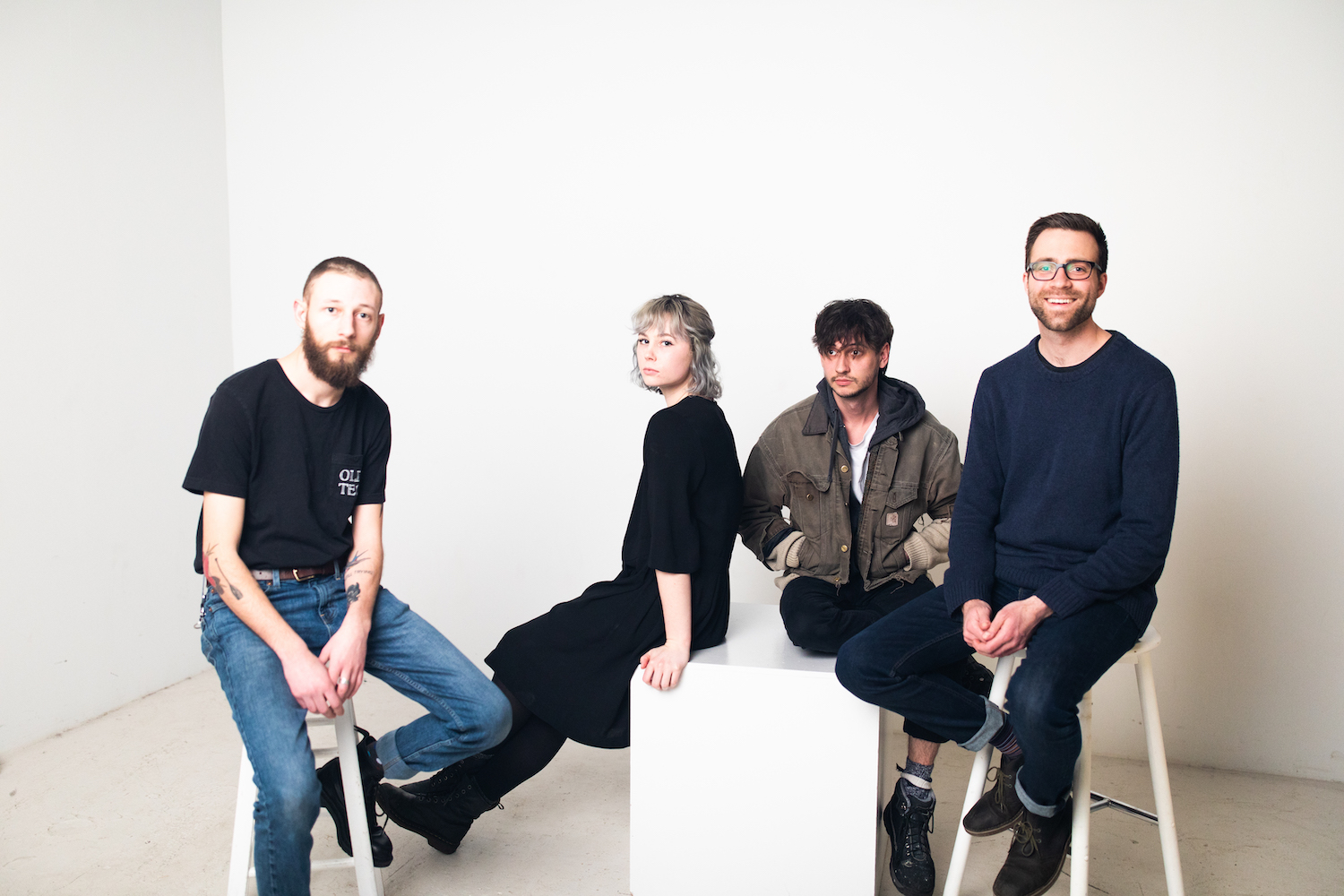 The stirring "4/9" opens the record with a massive outpouring of disconnection; mournful acoustics offer a solemn backdrop, atop which Marino aches a haunting lament. "It's pouring here – is it raining there too?" she asks, seemingly knowing she's singing into a void that won't offer an answer back. Yet it's the act of asking the question here – of admitting that things aren't okay – that matters most. She doesn't feel the need to pretend like everything is fine – and in that recognition, she finds a new inner strength.
I can taste the lonliness on my tongue
do you notice when we kiss
do you notice when we kiss
did Elliott die by suicide
or was he killed by someone else
mistake echoes for answers, they say
"if a tree falls in the woods…"
I am not the person I wanna be…
– "Elliott," Dad Bod
So begins this poignant portrayal of stripped humanity, inspired by but not centered around pandemic and lockdown. We feel grief and vulnerability in every second of Dad Bod's music; this is them, giving fully of themselves and holding nothing back. Shoegaze- and dream pop-inspired musical moments resonate with humbling depth as the band weave their warm tapestry around the ears.
"Back before Dad Bod was a full band endeavor it was originally just Cal's solo project and the plan was for me to record and produce a very stripped down album, as that was how she used to play the songs live," Wilson Zellar explains. "Eventually as we talked further about it we found ourselves wanting to add more and more until the current full band iteration came to be and everything took off from there. When COVID-19 hit and quarantine began, Callie and I still wanted to find a way to write and record to stay productive despite the distance, so I laid down some instrumental tracks in my basement and she sent me some vocals she recorded on her iPhone at her parent's house and that eventually became '4/9'. We kept that demoing process going and were happy enough with the recordings that we decided we wanted to release them."
He continues, "It was really interesting for me to be able to revisit what was really the original incarnation of Dad Bod but to do so through the lens of what it currently is with Noah and Alex as a full band. I think the EP teeters back and forth between being completely stripped down and also wanting to let the louder, 'shoegaze-ier' aspects of what we are now shine through. Seeing as it's our first EP it seems funny to refer to the sound as a 'departure', but I think it's a nice detour away from what's to come and hopefully it serves as both something different while maintaining what makes Dad Bod, Dad Bod."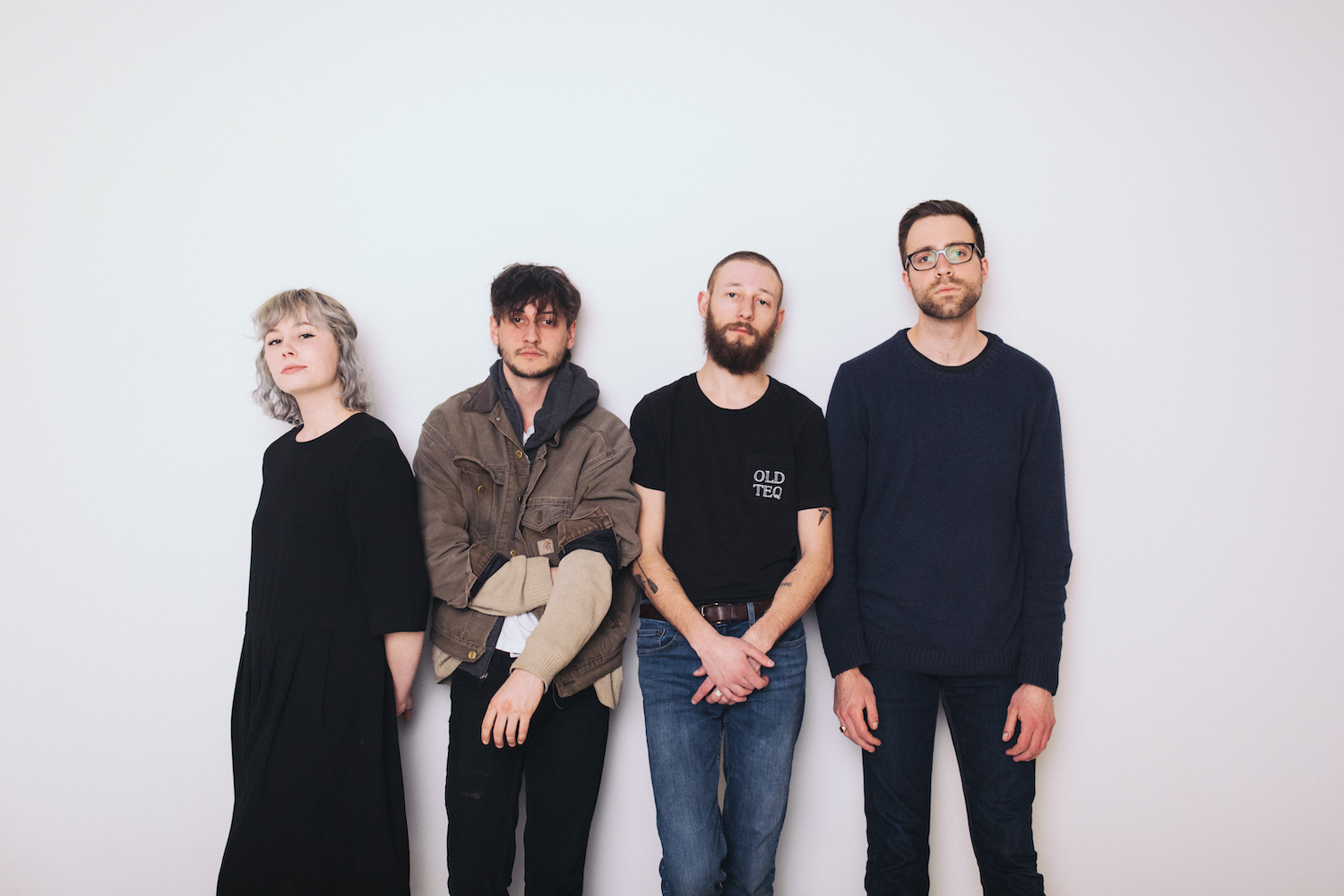 One of the most powerful moments on the EP arrives midway through in the song "Milkdrinker," a painful confessional to a loved one begging them to stay – for the relationship to remain, for their connection to maintain, and for them to keep what they have together. "Being alone is terrifying," Marino remarks, recognizing unhealthy patterns in her past relationships that ultimately helped shape and inspire this song.
please don't let go yet
hold my hand as you fall out of love
promise I'll savor your touch
hold my hand, and pull the plug
lick your lips until they're raw
wash me down with your glass of milk
like you're a child
you're clinging to my shirt like it's a part of me
and I'm clinging to your shirt like it's a part of you
please don't let go of me
don't let go of me
please don't let go
It's the utterly raw mix of Marino's singing and Zellar's slightly twangy acoustic soundscaping that makes this song resonate so deep within – and it turns out to be a winning combination. The lighter, sweet "Blue and Velvet" rings out like a breath of fresh air – a moving sonic caress on the cheek. Closer "Midlife Crisis" returns to the band's darker ethos with an immersive reflection on death:
I think I'll die before I reach 40
with my bad habits and reckless behavior
I watch life through the bottom of the bottle
and I'm only 20 years old
does this count as my midlife crisis
don't wanna know what's on the other side of the hill
just to feel different, just to feel alive
I want to be different, I want to feel alive
Despite the often intense darkness of Marino's lyrics, Dad Bod shine with inimitable warmth.
Their music is inherently intimate – a series of diary entries given sound and new life. Callie Marino is a truly jaw-dropping singer, holding nothing back in her performance; when she's done, she leaves us feeling like we, too, have had this cathartic, life-enhancing experience.
Experience the full record via our exclusive stream, and peek inside Dad Bod's Precursor EP with Atwood Magazine as the band goes track-by-track through the music and lyrics of their latest offering!
— —
Stream: 'Precursor' – Dad Bod
:: Inside Precursor ::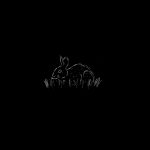 — —
4/9
This was the first song we made for this project. It was originally created at the start of this pandemic period for a Bandcamp charity compilation. Vocals were just recorded as a voice memo I sent to Wilson. Lyrically, this song is about a deep connection and extreme co-dependency with a partner that was breaking us as individuals. I found myself weighing if it would have been better to have never met than to feel so much pain together – to forever have that empty feeling like you lost something you can't quite remember.
Elliott
Elliott is my personal favorite song on the EP, and a little tribute to the mystery shrouding Elliott Smith. It's funny because it was the one we threw together last minute. I wrote a first draft of this song a while back but was getting frustrated with the lyrics and the way the guitar part sounded. In fact, I really didn't want this song on the EP at first, but Wilson kept insisting, 'trust me! I have a vision for it.'
Elliott Smith has a cult-like following of sad people because of his ability to write such depressing, hopeless lyrics. This song originally echoed that sense of hopelessness and highlighted some of my major depressive habits – ie inability to get out of bed, obsessively listening to Elliott – but it just didn't feel quite authentic to what I was feeling until I added the bridge at the end, 'I am not the person I want to be.' This whole pandemic period has forced me to be alone with myself and reflect upon the person I am, and the person I want to grow to be. The song didn't feel complete without accepting my past in the hopes of moving forward.
Milkdrinker
I originally wanted to call this song 'Child's Play,' but Wilson was quick to inform me that's the title of the Chucky movie series. He temporarily dubbed it milky-boi, with a plethora of other milk drinking puns to follow until the name evolved and stuck. The term milk-drinker used to be known for a 'crybaby', but I feel like it has evolved to paint this toxically-masculine bro that doesn't know how to healthily process emotions.
This song highlights the unhealthy patterns I see in a lot of my previous relationships. It's a song about a relationship that both parties know is shattered, but aren't quite ready to let go. Being alone is terrifying.
Precursor
This is the title track and an instrumental piece composed by Wilson. He does all of the compositional stuff for our music, and it really has the chance to shine in this track. It's a perfect tying piece between the crisp sound of Milkdrinker and the fuzzier sound of Blue and Violet.
Blue and Violet
When we play this song full-band, it sounds kind of angry. The acoustic version of this shows the tenderness it was written to highlight. The question, 'How does it feel to hold her / Does she keep you warmer than me?' isn't a frustrated accusation, but rather, asking how it feels to be with someone who is whole, warm, and tender. I wrote it when realizing I had to face past-traumas through individual healing before I could be in a healthy relationship.
Midlife Crisis
This is one of the first songs I finished (about a year and a half ago). It's weird because death isn't something I actively think about, but I find a lot of my lyrics surround dying, wasting away, rotting, zombies, ghosts, you name it. This song embraces my death complex because it was inspired by this super weird feeling I was going to die in my mid-20's in a car crash. I think a lot of that fear was fed by many traumatic incidents in my abusive ex's car, and the intense anxiety of being a passenger that followed. Writing this song really helped me process a lot of that pain and the after-effects of trauma.
The drab suburban lyrics were partially inspired by this story my friend Bridget tells about a guy she really hit it off with at a party. They were making out and she drunkenly asked, "wait so, what's the dream?."  and he said "the dream?" and she said "yeah like what do you want most out of life." and this dude goes, "money." and she was like, "that's not good enough." so he said, "a wife and a lawn." so she just walked away.
— —
— — — —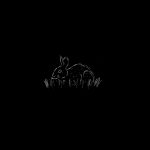 ? © Keegan Burckhard
:: Stream Dad Bod ::
---