TRISHES captures every organic and passionate feeling of anguish through powerful dance visuals on "Gaslight."
— —
Many of us are familiar with the term "Gaslight" made famous by the 1944 film. TRISHES explores that concept and how it completely messes with your mind in her new aptly titled single "Gaslight." With this poignantly candid ballad, you feel every intense emotion of deep pain as she pours her heart out in this stunning release.
TRISHES' visuals seamlessly fit the song's sorrowful message of feeling tossed aside and ignored. The video showcases a series of dancers displaying beautifully raw moves that sink down into your soul. With each contorted motion the viewer feels the hurt and torture of being left to mistrust your own thoughts and rationality.
"Gaslight" is a bit of a departure from her usual sound. Her music has been known to possess infectious beats fusing electro-pop with hip-hop vibes. It's her stunning ballads though such as "Language" and now "Gaslight" that allow you to see a softer side of TRISHES, and it is something that will cut you to the core.
Atwood Magazine spoke with TRISHES on expressing your inner emotions, constructing the video's concept, and more!
Listen: "Gaslight" – TRISHES
A CONVERSATION WITH TRISHES
Atwood Magazine: ''Gaslight'' was written after a night out where you spotted the one you love with another girl. How were you able to so eloquently channel your feelings into the emotive track?
TRISHES: I'm so glad you think I did so eloquently! To me, this song is a bit of a rant, and the words came out basically the same exact way you hear them in the final version. You know when something makes you really upset and you keep replaying the situation and repeating all the things you wish you said? That's all this song is, everything I wish I said.
Your music carries with it a strong emotional charge, many of these songs and stories being immensely personal. How do you approach writing and sharing some of your life's most vulnerable moments? Do you ever have moments of emotional unease on whether or not you want to share a piece of musicYou recorded the song with UK producer Andy Lewis in a small town just outside of London. How did the two of you meet and what was your experience like collaborating with Lewis?
TRISHES: Andy and I met through a past mentor of mine, Susan Cronin. She played a big role in making "Ego" happen, and "Gaslight" was recorded around the same time. Andy was the bassist for Paul Weller and I think they met in the '80s when they were in the same punk rock scene. Andy is phenomenal. I've worked with a lot of producers who really tried to push their vision on me, and Andy was so receptive to my ideas. It was also weird and fun spending a week at his parents' house in this small town I knew nothing about.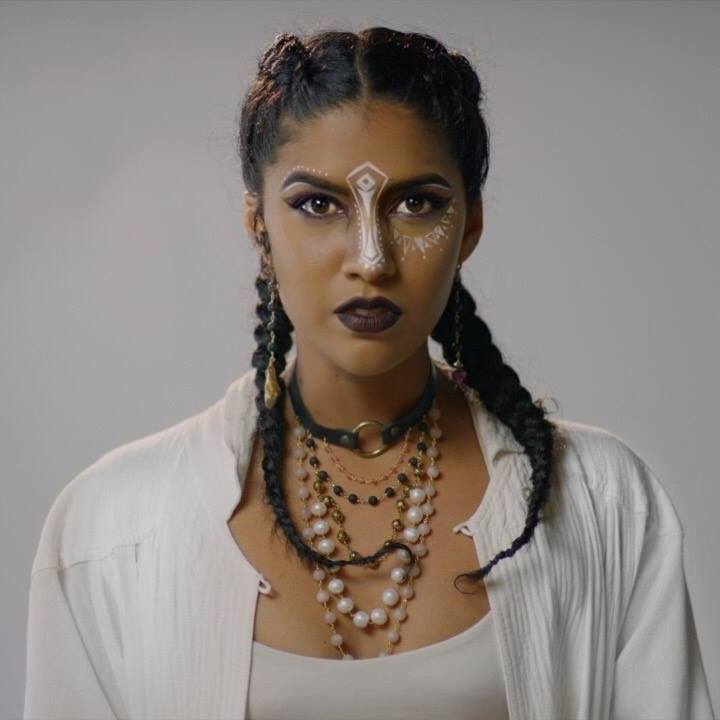 The track showcases squeaky doors and cello. What inspired that unique sonic direction?
TRISHES: Definitely Andy! He is a really awesome out of the box thinker and creator. He is curious like a kid. Loves trying to create new sounds. Very grateful to have worked with him.
The video for "Gaslight" combines black and white visuals with color and takes inspiration from the 1944 film titled as such. What was your creative method for concocting the concept?
TRISHES: I didn't feel like the song was complete without a visual. There's so much push and pull in the heartache of it and I felt like that needed to be physically represented. Friidom (one of the dancers and co-creators) had been posting these really phenomenal dance videos that he was creating in quarantine in his apartment. They were in black and white and not only was the choreo cool but the edits were really innovative. It made me realize we could make a movement visual for Gaslight that was shot at home but still high quality.
The visuals were shot with you and four other dancers, each filming separately in their own homes. What was that process like and what helped you and the other dancers channel the video's message in such a stunning way?
TRISHES: The reason the video turned out so well comes down to how talented and emotive these dancers are. Kalbe Isaacson (who choreographed "Saraswati" and "Hydra"), Friidom, and I had 3 Zoom meetings coming up with the visual concepts, storyboard, and shot list. They each recruited one other dancer and Kalbe created loose choreography that we all followed for the choruses.  In the span of a week or two everyone went through the shot list whenever they had time, and then I edited everyone's footage altogether.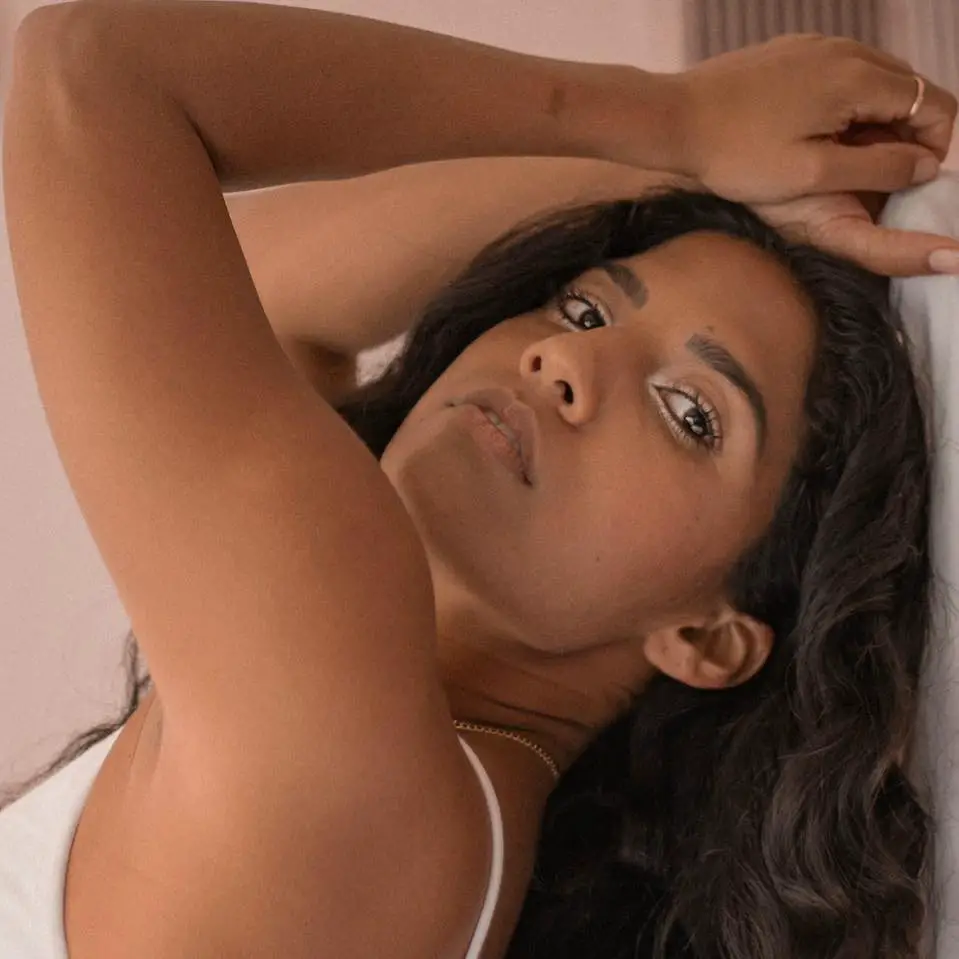 In the film Gaslight the woman isolates herself in her room and it takes a huge toll on her mental health. Being mostly isolated ourselves due to the global pandemic, what have you been doing to stay sane during these tough times?
TRISHES: Oh boy it's been tough. I definitely go through waves of productivity and growth and waves where I'm sad or anxious. Leaning into visual art and video editing has helped fill the hole that not being able to perform live has created. It's also a good way to express myself without having to process my experience verbally before I am ready to. Also my dog. Long walks with my dog and sitting and reading while he plays at the park, that kind of stuff has been really crucial to my mental health.
The term gaslight is defined as manipulating someone by psychological means into questioning their own sanity. What advice would you give someone who feels as if another person is controlling them in that manner?
TRISHES: It's really hard because even mentally strong individuals can find themselves feeling self-conscious and insecure when they are being gaslit. I'm not sure if this advice is helpful to everyone, but what I've learned is that I don't function well in gray areas. I can't really develop any kind of relationship, romantic or otherwise, if someone's words and actions don't seem to match. If you are typically a confident person and you feel that waning because of someone else, you really need to question why that might be.
Watch: "Gaslight" – TRISHES
Your music tends to be very philosophical, examining the human experience with a distinct lens. What has allowed you to reflect on the world so insightfully?
TRISHES: I think it might be a result of being very familiar with two distinct cultures and multiple religions from a young age. It made me think a lot about why people are the way they are, why cultures and faiths develop among certain groups, and what, at our core, is human. Part of it is self-discovery – who am I and why do I believe the things I believe? The other part of it is that I would really like to leave the world better than I found it and I think if I can get a grasp on what connects all of us, I'll be able to do that.
You have previously supported big names in music such as Damian Marley and Neon Hitch. Any interesting stories you can share with us from your time on tour?
TRISHES: I met some of my best friends last year when we were all playing a festival in Bosnia. The very first night, when we were in Sarajevo greeting each other in a busy square, I got pickpocketed. There are actually pictures where you can see my wallet bulging in my jacket pocket in one, and then in the next, it's gone. I know, very amateur travel move. We pieced together what must have went down and how they distracted us. Luckily my passport wasn't on me, so it was a bummer to lose my license, cards, and cash, but it wasn't awful.
A few days later I got a DM from a woman who said her brother found my wallet, cash gutted but with my license and cards, behind a rock. It is really difficult to find me on the internet from my legal name, so she spent hours searching different possible nicknames, and eventually found me! It turned out she was already going to the festival I was playing that upcoming weekend! So I got to meet her there. I also got to take her brother and his friend, who found the wallet initially, out to breakfast, and it was really fun to get to know them.
Lastly, any artists you are currently listening to that you can share with our readers?
TRISHES: During quarantine, I got super into Dounia. Her music is basically like positive affirmations in song form to me. I always feel lifted when I listen to her. Other than that, my friends are making some fantastic music, and if I'm streaming anything, I'd rather be streaming them.
— —
? © 2020
:: Stream TRISHES ::
---