Atwood favorite Swan Levitt returns with the stunningly visceral, bittersweet "Cameo," an achingly raw and emotionally complex song that is sure to leave you breathless.
for fans of Ed Sheeran, Henry Jamison, James Bay
Stream: "Cameo" – Swan Levitt
---
You never really got close to me; was I a cameo on your screen?
Swan Levitt brought me to tears the first time I heard his music, and from that moment on, he has been one of my favorite singer/songwriters.
Whether he's singing about death and remembrance, the beautiful bliss of youth, or love and loss, Levitt has this profound way of exposing the heart of any matter, and reaching listeners on their ground. His haunting guitar work and breathtaking vocals send shivers down the spine, and his lyrics never fail to trigger an emotional blow to the soul.
Levitt's latest single "Cameo" is stunningly visceral, a bittersweet song about a loveless couple reflecting on their relationship at the end of their lives. Another homerun for the Isle of Wight artist, "Cameo" is filled with pain and regret: It's a raw, emotionally complex song that leaves us breathless.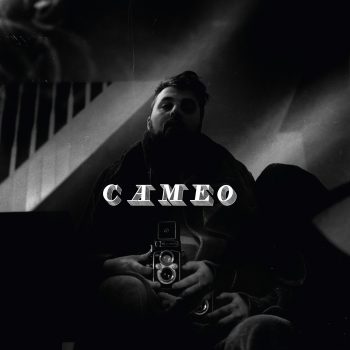 The skin on your ribs
Is opaque it's so thin
Your body is a violin
And blood runs through your strings
Still you magnitise me
Make me feel alive…
We never really touched though, did we?
We only ever fucked when we got married
You never really got close to me
Was i a cameo on your screen
Independently released on February 21, "Cameo" is Swan Levitt's first offerings since 2018's self-titled debut EP and his follow-up single "Younger," which dropped later that same year. A longtime Atwood artist-to-watch, Levitt first caught our attention with his debut single "Alive," a song that, to this day, "aches with the weight of loss and the struggle to honor the ones we've loved." In premiering the song "Younger," Atwood hailed Levitt as "a master at balancing the past with the present and future," calling his song an "enchanting intimate journey through distant, but close memories full of love, longing, and tenderness."
All things considered, it should come as no surprise that Swan Levitt's "Cameo" is a tender tearjerker.
What is surprising, however, is the way in which Levitt moves us to empathize with a stranger; his first-person serenade of romance and remorse tugs violently at the heartstrings, moving us to feel what he feels through an incredibly honest outpouring.
"[It's] a song about love, or to be more specific, the lack of it," Levitt tells Atwood Magazine. "Sometimes relationships are a husk of what they once were; a spark once seen in each others eyes are faded. 'Cameo' tells a story of two people at the end of their lives, reflecting on what they had together: The good and the bad… Ultimately feeling hollow inside, having nothing but bitterness and regret, showing the flaws in all of us."
We feel the conflict of a theoretical older couple for whom the spark has sizzled, and the days are numbered: "Still you magnitise me, make me feel alive… We never really touched though, did we?" Levitt sings, his voice buoyed by warm, enveloping acoustics:
I'm stood outside
How times have changed
Reflection of my face
Blurs into your bed
Still you magnitise me
Make me feel alive…
We never really touched though, did we?
We only ever fucked when we got married
You never really got close to me
Was I a cameo on your screen
Despite all the regret, "Cameo" is still a song filled with aching, aching, truly aching love.
It's heartache manifest.
"Me and my brother (Sam) write all of the songs," Levitt says of his new song. "That is where I'm happiest and most comfortable, it's just one acoustic guitar and two vocals. Our voices resonate perfectly with each other, the harmonies are rich and there's nothing to get in the way of the story telling. This is what we wanted to capture for our next releases, [and] our producers, Boe Weaver, have done exactly that. Our previous EP recorded with them was full band, cinematic and orchestral. It highlights their skill and connection with the artist and music as a whole. Whatever ideas we throw at them, they create precisely what we imagine. We couldn't be happier with the new material."
He continues, "We didn't want to hold back lyrically on 'Cameo'. I believe songwriting should be honest and visceral. During the writing process we wondered if we should remove the swearing, but it didn't feel as personal without it. There's a juxtaposition between the music and the lyrics; I've always wanted to write a song like that. The lyric video adds a whole new layer to the story, too – it's incredibly ironic."
Featuring the song's lyrics atop wedding videos and other home videos of seemingly in-love couples, "Cameo" challenges the notion that a smiling couple is a happy couple.
It unnervingly prods us to consider the romantic love we have in our own lives, challenging the security that makes up a solid foundation for so many identities. A longterm relationship isn't something small to be trifled with; it's a serious bedrock that provides us with safety, contentment, and purpose as we go about our days. In unhinging this bedrock, "Cameo" exposes us to our innermost fears and insecurities; the doubts and worries that lurk in our deepest, darkest places.
When the nominations
Come back around
Put a word in for me
Best supporting
The exonerated
Talk of the town
An ovation for me
Left the building
Says Levitt, "'Cameo' is open to interpretation, like all music, but the core concept is relationships. They are complicated. So often we think things about each other and never say them. Love is an emotional maze and navigating it often feels impossible. Sometimes relationships are selfish, obnoxious, bitter and full of regret. It can feel like you're not the protagonist in your own story. I feel we depicted that well in 'Cameo.'"
We never really touched though, did we?
We only ever fucked when we got married
You never really got close to me
Was I a cameo on your screen
Just a cameo on your screen
Levitt's return is a year overdue, but "Cameo" was well worth the wait. The first of four upcoming releases, this song reminds us why we feel so hard for Swan Levitt in the first place, and why we continue to list him as one of the best singer/songwriters of his generation. Listen to "Cameo," and never look back.
Stream: "Cameo" – Swan Levitt
— — — —
? © 2020
:: Stream Swan Levitt ::
---