Atwood Magazine is excited to share our Editor's Picks column, written and curated by Editor-in-Chief Mitch Mosk. Every week, Mitch will share a collection of songs, albums, and artists who have caught his ears, eyes, and heart. There is so much incredible music out there just waiting to be heard, and all it takes from us is an open mind and a willingness to listen. Through our Editor's Picks, we hope to shine a light on our own music discoveries and showcase a diverse array of new and recent releases. This week's Editor's Picks is Australia themed, featuring Ok Moon, I Know Leopard, Tia Gostelow, Didirri & Ro, BATTS, Hein Cooper, and Approachable Members Of Your Local Community!
— —
This week's editor's picks theme is Australia, highlighting a number of Australian artists who have recently made their way into my daily and weekly soundtracks: And what better way to start things off than with Australia's very own, brand new own supergroup, Ok Moon?
The collaborative project of Dustin Tebbutt, LANKS, Hayden Calnin, and Xavier Dunn, Ok Moon are an indie aficionado's dream group: Each artist has established himself independently over the past decade, dabbling in the intersection of folk/indie folk, pop, and electronic music.
I couldn't change, I'm a good killer
What a waste, but you won't miss it
I'm a loss, cut me clean out of you
It's been years, how they pass quickly
Now I'm a face that you're not missing
It's good to see it all worked out for you
If I only loved you right
Brimming with tender longing and bittersweet love, Ok Moon's debut single "Loved You Right" is a gentle explosion of affection and reflection. Tebbutt sings tenderly of failed love as a warm soundscape immerses listeners in an indie folk wonderland. The music transforms from muted piano chords and stilted samples to a dazzling array of strings, vocal chants, flutes, and more.
All through this ending, we hear repeated that one chorus line: "If I only loved you right," Tebbutt sings on repeat, indulging in the fantasy of another world where things never fell apart; where that love was still full of life and joy.
We feel all four members' presence in Ok Moon's music – from Hayden Calnin's sampling to Xavier Dunn's orchestral flourishes, and so on – yet what's most stunning (for me) about "Loved You Right" is its incredible simplicity. This song feels organic and natural, flowing like a familiar memory into our consciousness. It's an amazing display of pure talent, and certainly one of 2019's most impressive, not to mention exciting, artist debuts.
Don't worry, Ok Moon: We're going to love you right.
---
Tia Gostelow isn't your average teenager with a debut album: The trailblazing Australian singer/songwriter probably had more experience by age 18 than most twenty-something artists do upon their musical introductions. At 12, she got a job playing music on the weekends, and since then she's been honing herself both as a lyricist and as a sound sculptor – winning various local and national competitions along the way.
2018's debut album THICK SKIN is at once an introduction and an ending: For audiences everywhere, it's a first look into Gostelow's curiously dark, grungy, and intensely intimate artistry. At the same time, it's a chance for her to close the door to her past and step into the future without any preconceptions of what she's supposed to sound like, who she is, and what's expected of her. THICK SKIN is a story of youth transcending into adulthood – a songbook of personal and interpersonal struggle; of trying to understand one's identity and their place in the world.
THICK SKIN's music is by no means what anyone would equate with an eighteen-year-old, and yet it's a powerful representation of a young artist coming into her own – both as a human, and as a musician.
Last August, I had the opportunity to premiere the song "Hey Friends," which I at the time described as "breathtakingly dark… the perfect song for those seeking closure and catharsis." "Hey Friends' is a startling (and very important) moment in Gostelow's catalog, but nothing hits home harder for me than "Strangers," her love-song-of-sorts featuring LANKS (you may remember him from Ok Moon above).
"Strangers" perfectly encapsulates Tia Gostelow's dark ambience, finding her dwelling in some of the underlying emotions that drive two people together: Connection, longing, and desire. Her lyrics are somehow both exciting and poignant – singing "we were strangers," Gostelow captures what it means to be connected to another, without the natural tethers of time and place.
This love could be anywhere, and with anyone. No matter how fleeting, no matter how deep, that love is real – and it comes to life with heartfelt force in "Strangers."
Tia Gostelow recently won the Queensland Music Award for Album of the year. This well-deserved achievement recognizes a promising artist now in full pursuit of her passion, and I cannot wait to follow her career!
the sea grew old while we passed by,
we dragged our summer
through the winter sky,
photograph me in my wild,
a time that we romanticized,
sit awhile watch the moon,
sink lightly into your glow,
with the lights up,
two bodies were afloat,
we were strangers wandering home,
we were strangers…
we were strangers wandering home,
---
The Melbourne-based pairing of singer/songwriters Didirri and Ro is a veritable match made in heaven, finding two brilliant voices melting together with passion and mutual understanding. "Tea Stains" released in March, and it's an inimitable duet full of vibrant harmonies and evocative poetry:
Spilling my tea onto tear stains
A fragrance that hints of mistakes
It's the steeping that cures my heartache
When I walk out the door my throat's still warm
I am personally a novice to both Didirri and Ro: While Didirri has been active and quickly growing in stature over the past few years, Ro debuted less than a year ago with the songs "Diary" and "Fucked Up Over You." "Tea Stains" – apparently written over a year ago – is a stellar combination of both artists' strengths, featuring them pouring their hearts out in tandem whilst maintaining a feelgood, vibing energy.
"Tea Stains" is at once blissfully romantic and hopelessly raw – an exercise in love and humility that's kept me hooked for over a month. It's the kind of song you always find something new to sink your teeth into – be it an instrumental line or some otherwise innocuous vocal line, "Tea Stains" keeps you on your toes and continues to excite over repeat listens. If that's not the mark of a great song, then I don't know what is.
Every time I turn my head
I see your shadow in the trees
And I lose the hour
I can't help but melt when the hell-fire felt
So soft and violent loud to the touch
Perhaps the biggest challenge in crafting a full-length album, after taking into account the emotional, physical, and creative labor of love that is songwriting, is creating cohesion amongst a group of tracks. This seems to have come naturally to Tanya Batt (aka BATTS), whose long-awaited debut album is a perfectly-flowing and raw folk goldmine.
Just released on April 12, The Grand Tour is BATTS' ambitious debut album and a mesmerizing encapsulation of space, introspection, dreams, and much more. The record is interspersed with snippets from the 1977 Voyager mission – the first interstellar mission, whose goal was (and continues to be) to provide us with glimpses of what space is like outside of our solar system. This journey, and the formidable concepts surrounding it, are thrown amongst an intimate soundtrack full of personal musings and thoughts on existence, time, and movement. BATTS' song "Folding Chairs" continues to mesmerize me: It is deceptively simple, a masterful execution of the singer/songwriter's best talents.
While I'm still discovering new special moments inside The Grand Tour, the record as a whole finds a powerful balance between the massive and the miniscule – seemingly, between eternity and existence, and the everyday and mundane. It's a blend of science and art – head-turning, and absolutely provocative.
---
"One I Need"
Approachable Members Of Your Local Community
I've needed a good excuse to hone in on Australia's best-named band since their song "Semiotic Vision" graced my ears early last year. The band's 2018 EP If There's Anything You Need, Please Don't Hesitate To Contact Us established their fun and funky pop sound.
Energy and euphoric charisma define this four-piece, and the good times continue throughout "One I Need" featuring Heaps Good Friends. Approachable Members of Your Local Community return in 2019 with a release that is as full of light and cheer, as it is love itself – despite the lyrics' less-than-pleasant outlook:
I'm sitting here next to you,
Intently staring at my shoes,
How am I supposed to think of things to say,
With all these words stuck in my brain.
Heart beats fast, I'm watching you,
And all these words are so overused,
And I can't lie you're all I see,
and holding on is killing me
Cos you know we got to find
a way to give up on this love
"One I Need" is absolutely enthralling in spite of everything, and a fantastic (re)introduction to Approachable Members Of Your Local Community. Come to this band if you're looking for a fun time – but also come to them for a massive heart-to-heart; they excel at providing both at once, which only makes their music that much more irresistible.
---
The lead single off Hein Cooper's forrthcoming sophomore album is an indulgent and graceful jaunt through electro-folk-pop bliss. "Like That" rises and falls in waves of yearning as Cooper searches for more – looking beyond his horizon, exploring purpose and meaning and the simple desire to see the green grass without actually going to the other side.
With hypnotic melodies and sweet acoustic guitar lines billowing throughout, "Like That" invites listeners to join Hein Cooper on his intimate, yet cinematic journey of reflection and wonder.
---
Love Is a Landmine
I Know Leopard
Any assessment of Australia's current music scene would be incomplete without I Know Leopard, whose debut album Love Is A Landmine sets a new high bar for indie pop in the modern age. Mashing styles and sounds with delicate nuance (and somehow a terrifyingly cool nonchalance), the Sydney four-piece led by Luke O'Loughlin make earworm songs that often don't feel like pop at all.
In reviewing title track "Landmine" earlier this year, I praised the song as "a masterfully delicate expression of longing and heartache… Glam meets psych, meets pop, meets rock, meets the world." Yet it's the music waiting for those who venture past this album opener that truly stuns one into silence – whether that's the dynamic electronics driving "Everything Goes with You" or the classic '60s/'70 charm of "Heather," or even the titillating synth riffs and vocal harmonies on "Seventy Lies" and "Blame it On Me" (respectively). Every song feels masterfully crafted and fully-orchestrated, glowing with a lively pulse and raw, hungry energy.
Simply said, Love Is a Landmine feels much like an exploration of where the pop world is headed – and it's exciting to get there a little earlier than we thought we might!
— — — —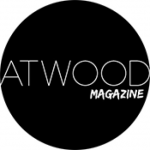 ---