Broods' pulsing remix of Moby Rich's dynamic new single "Loser" takes the already emphatic underdog anthem to new heights.
Stream: "Loser" (Broods Remix) – Moby Rich
---
It's power duo vs. power duo in a race to last place, which – it turns out – isn't quite as bad as it seems. Broods' pulsing remix of Moby Rich's dynamic new single "Loser" takes the already emphatic underdog anthem to new heights.
Tell me is it obvious,
That I don't act like the rest of you?
Is it filtered confidence,
That I'm straining all my choices through?
Rough around the edges but I'll be ok
Atwood Magazine is proud to be premiering "Loser" (Broods Remix), out everywhere December 6, 2019 via Republic Records. A remix of Moby Rich's song "Loser" which released in mid-October (and has already racked up ~800,000 streams on Spotify alone), this song brings together two incredible artistic pairs, each of whom has much to celebrate in 2019.
For Moby Rich, 2019 marks their first full year together as a group. The LA-based band of Maxwell Joseph and Connor Pledger debuted in September 2018 with the emotional "Yoko Ono;" within nine months, they had toured Australia with Broods and signed a deal with major label Republic Records and released their sophomore EP, appropriately titled Our First Second EP. From a musical perspective, Moby Rich fall somewhere in-between the alternative stylings of twenty one pilots, Foster the People, and Los Angeles rock band Weathers – blending rock, hip-hop, and pop stylings while inviting listeners to indulge in a world that's all their own.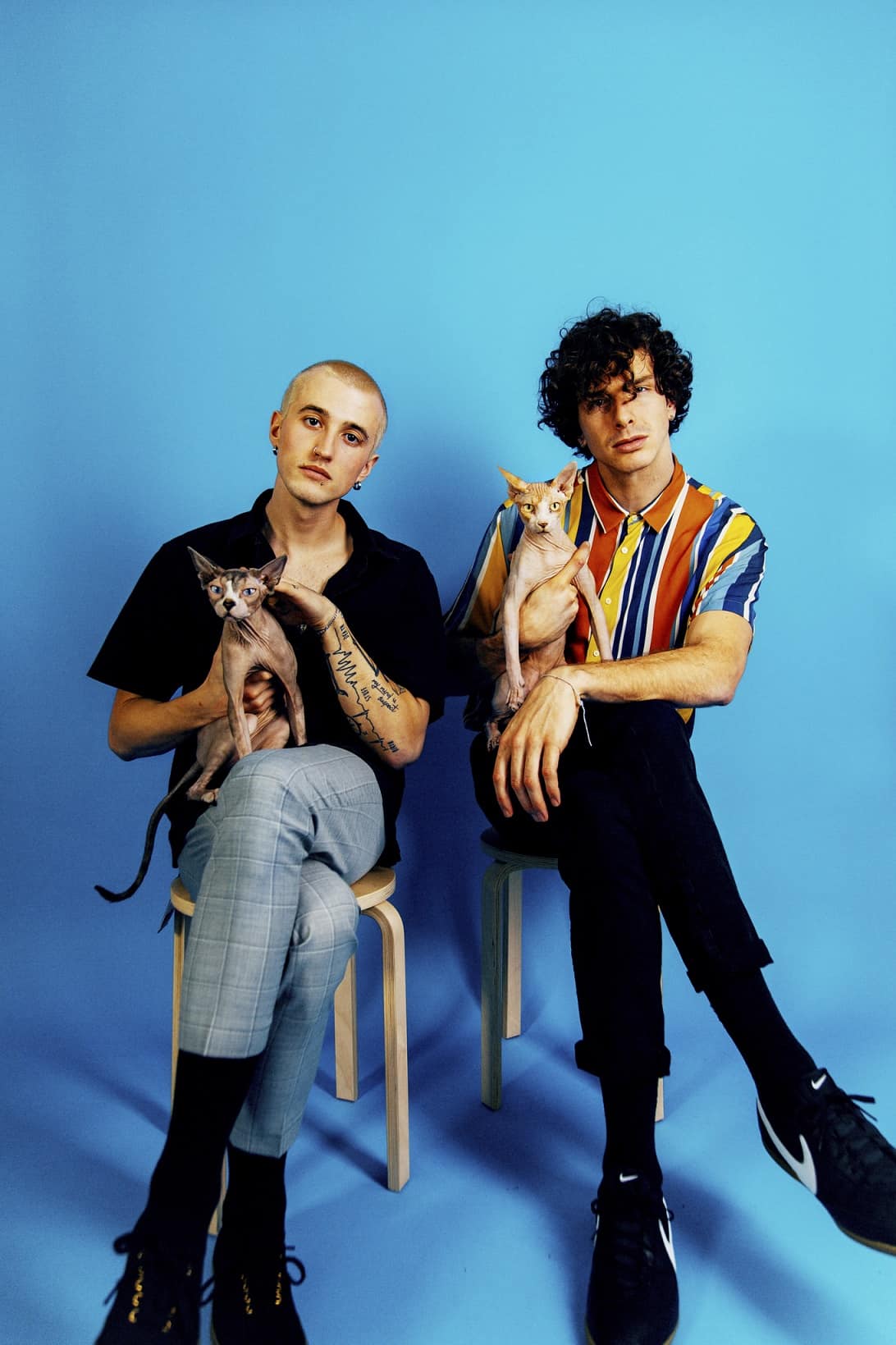 "Ever since we toured with Broods, we've wanted to do something with them, and the perfect opportunity came when they said they were down to remix our song 'Loser,'" Moby Rich tell Atwood Magazine. "They have such amazing musical sensibility, and they totally re-imagined the song in a way we would have never thought to do. We can't wait for everyone to hear it!"
The band sing exuberantly in the "Loser" chorus, embracing their so-called "loser status" while spinning it to their advantage:
Hey! I'm a loser, Hallelujah!
But I think I'm gonna be ok
I'm a loser, Hallelujah!
No I never wanna walk your way
I've come to peace with it
That I'm a piece of shit
And there's nothing much left to say
I'm a loser, Hallelujah!
But I think I'm gonna be ok
For Broods' part, 2019 has seen the crescendo of a new and exciting era of independence. The sibling pop group of Georgia and Caleb Nott released their long-awaited third album, Don't Feed the Pop Monster, in February via Neon Gold / Atlantic Records. Speaking with Atwood Magazine around their new music, the band expressed joy at newfound maturity and self-awareness, as well as their creative and fiscal freedom – even if some of that came at a price. The band have continued to be active since February, touring extensively and pushing their new songs far and wide.
"We're big fans of these Moby Rich boys," Broods' Caleb Nott tells Atwood Magazine. "[We] fell in love with their first single 'Yoko Ono' last year and asked them to open up for us on a tour of Australia this year. We got to know them and the rest of their music pretty well, so when they asked us if we would want to remix their new single 'Loser,' we of course jumped at the chance."
Caleb, who has been handling more and more of Brood's production work over the years, can be felt in high gear on "Loser" (Broods remix). He speeds up Moby Rich's laid-back, relaxed tone so that the beat is amplified, faster, and more anthemic. He also elevates Moby Rich's vocals to higher pitch, resulting in a song that feels altogether in-line with the album he and his sister released earlier this year.
"Loser" (Broods Remix) is punchy and catchy – a fantastic merging of styles and sounds, not to mention a great pump-up song worth blasting on the morning and evening commutes alike. Stream it exclusively on Atwood Magazine now, and be sure to keep a close ear on Moby Rich in 2020!
Stream: "Loser" (Broods Remix) – Moby Rich
— — — —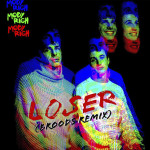 ? © Jack Dytrych
:: Stream Moby Rich ::
---