A vulnerable journey through the self, The Human Fly's intimate 'Indy500 (part1)' EP explores identity and legacy through breathtakingly raw alt-folk music that cuts to the core of who we are and who we come from.
for fans of Pinegrove, Soccer Mommy, Hovvdy
Stream: 'Indy500 (part 1)' – The Human Fly
---
It's hard to break down the enormity and intensity of The Human Fly's latest project not only because of how personal it is, but also because of how much its subject matter hits home for the rest of us. Understanding and embracing one's identity is no easy feat: It takes years' worth of self-reflection, relationship-building, learning, and sheer life experience to cobble together some meaningful exposé on ourselves, and yet that seems to be exactly what Brooklyn indie The Human Fly have done in Indy500. A vulnerable journey through the self, The Human Fly's intimate Indy500 (part1) EP explores identity and legacy through breathtakingly raw alt-folk music that cuts to the core of who we are and who we come from.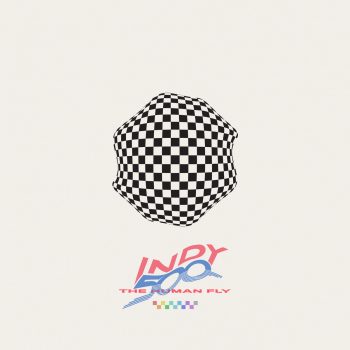 break of day
tall tales about you exaggerate
your stone is a footnote, a modest grave
my grandmother's name is
beside yours but etched with no date
choking up, blowing this apology,
I'm sorry that I carry your name
burden i can't shake
backbone meant to break
marigold
color horizons, the grass still cold
the video store and the air base closed
they shuttered the windows
like your body did long ago
as the fields all return to dust,
as all the public pools rust out and dry,
we must let them go
we must let them die
– "Mymy," The Human Fly
Atwood Magazine is proud to be premiering Indy500 (part1), the first in a four-part series of EPs by The Human Fly all set for release in 2020. An utterly entrancing experience from start to finish, Part1 asserts the very best of The Human Fly's artistry while finding the band spread its wings in multiple directions at once. Cohesive yet diverse, personal yet universal, the EP broadcast's an individual's story in a way that pulls listeners in as close as possible – allowing us to feel the mixed emotions that come with the blessing and burden of life itself.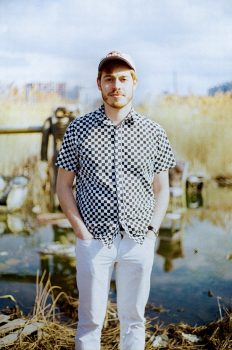 Centered around songwriter Robert Mathis' intimate lyricism and plaintive, emotive vocals, The Human Fly have been buzzing (pun intended) for quite some time now: The Brooklyn band caught our attention three years ago with 2017's single "What Do You Want?", taken off their sophomore album Gruesome (released Nov '17 via Invertebrate Music). "The Human Fly delivers a haunting soundscape through movingly sweet guitar work and deep lyricism that falls somewhere in-between the alternative and folk rock world," we wrote at the time. "His music is charming and intense, an uncommon pairing that feels at home on "What Do You Want?'"
If Mathis once showed great promise, then Indy500 is his long-anticipated delivery: A tender yet fervent, dynamic yet soothing tug of the heart and shock to the senses. Operating decisively as a we now, The Human Fly finds bandmates Andi Jones, Wes Harris, Jack Knetemann, Jenny Carlson, and Prudence Carmichael joining Mathis in the fulfillment of Indy500's expansive, ambitious vision:
"In lieu of a traditional record, we're splitting up what would have been an intimidatingly long release into four installments over the course of this year," Mathis tells Atwood Magazine. "The first one sets the tone for how the rest of this will unfold both sonically and thematically; we're allowing the lore of my own extended family, rich in nostalgic yet complicated history, to guide some of our musical choices. A yearly familial commitment to the Indianapolis 500 translates to extrapolating samples from broadcasts of the event used in our arrangements. The EP even features an interlude of what we plan on being the first of four interviews with members of the family that inspired the source material."
Mathis continues, "Yet beyond these limitations lies a desire to improve on songwriting and arrangement by consistently challenging ourselves. We learned how to operate gear and software we didn't know much about previously to expand what we're capable of sounding like, an effort that continues to have a profound impact on how we look at creating music. It's been an endlessly rewarding process, and one we look forward to continuing to expand upon as these EPs are rolled out. Excavating all of these residual feelings about people that are so formative to me as a person can be an exhaustive process, but I hope it can be something that others can identify with and feel a little bit less alone in their own struggle to forage their own paths."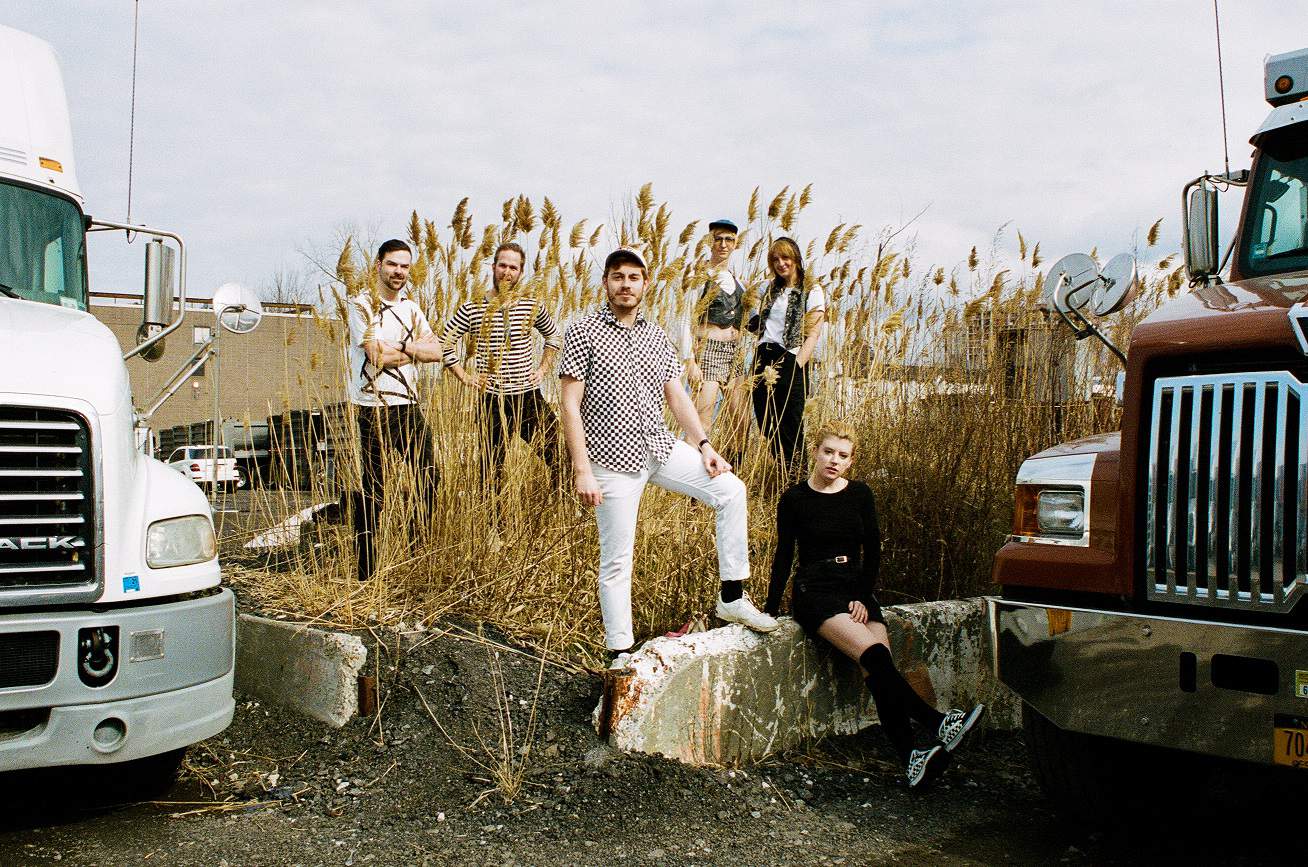 The six tracks "Mymy," "Trackstar," "73," "Interview1," "Myth," and "FWD: Devotion" introduce listeners to the Indy500 project, while also serving as our first look at The Human Fly's updated sound and ethos. Some things, like Mathis' passionate, reflective lyricism, are welcome reminders of what we've loved about this band from the very start. Other aspects, like new electro-acoustic instrumentations, production tweaks and studio tricks, and Mathis' increased vocal strength, underscore the tremendous growth this artistry has undergone since we last heard from it in 2017. A seductive genre-bending mix of styles, Indy500 is as much Bon Iver and Sufjan Stevens as it is Gregory Alan Isakov and Hovvdy; a folkish affair that sounds perhaps most akin to the bands Pinegrove and Soccer Mommy, yet at the same time comes off as completely and unapologetically authentic – a musical world unto itself.
The Human Fly are an incredibly self-aware endeavor, admitting in their latest bio just how far they've come since Mathis first began making lo-fi folk music back in Virginia. This new project finds them "exploring new textures, such as drum machines, analog synthesizers, and samples from old Indianapolis 500 broadcasts, all while revolving around stories of Mathis' midwestern family lineage." When it comes down to it, Mathis' lyrical journey through heritage and family makes the band's musical evolution all the more exciting.
Mathis, who has attended the Indianapolis 500 every year since he was ten years old, seems to have found two significant anchors on Indy500 (part1): One in this annual family tradition, and the other in the grandfather who shares his name. He lays the weight of the latter out for all to feel in EP opener "Mymy," singing: "I'm sorry that I carry your name, burden I can't shake." Exploring his relationship to someone he will never meet while wondering aloud what it means to be carrying on a name, "Mymy" creates a solid foundation off of which The Human Fly begin their introspective adventure.
The single "Trackstar," premiered last week via Post-Trash, blends together a nuanced framework of electronic synths and acoustic guitar, atop which Mathis pours out a spell of familial tension and anxiety:
door slams, I don't mean it
a heartbeat and a twitch accelerated
a cloud of jeep exhaust, sped to the station
you floored it with the same nervous elation
the night that I was born
stranded, worst is over
ran a couple miles in penny loafers
pretend you don't exist
stuck in your shadow, my last name feels hallow and wrong
could've been a halfback if you weren't already strong
could've been a track star if I knew to catch my breath
limits in my diaphragm, delusions in my head
when I reconcile the things you've said
– "Trackstar," The Human Fly
Wherever you look or listen on The Human Fly's new EP, you're bound to find a moment of intense thought paired with an equally compelling sonic tapestry.
"73" is a moody, pained downtempo song harking back to a near nervous breakdown that coincided with Mathis' learning that his grandfather was patient #73 during clinical trials for lithium – a drug used to treat Bipolar Disorder (previously referred to as manic depression). "That really hit hard, thinking about how fragments of that exist in me," Mathis explains.
prozac shunned
get your damn hands off me
full collapse, lost a whole lot of sleep
cracking jokes trying to lift up from a sorry place
passing graveyards & dead forests on the interstate
forwards feeling like backwards
i guess it's just my schematic
wires are crossing
always been rusted
never started off glossy
why do instructions never come in the box
the least I deserve is some kind of warning
– "73," The Human Fly
Meanwhile, the three-minute "Interview1" finds Mathis interviewing his Uncle Paul about family and traditions, the rollicking "Myth" offers energetic exploration of legacy vs reality, and the upbeat, sweet-sounding closer "FWD: Devotion" considers how we fit into the world we're given and how we might navigate discomfort and discordance between our family and ourselves.
All the while, we feel Mathis wrestling with the people he came from, the family he is a part of, and his own value sets and points-of-view. It's not that he accepts or rejects certain aspects of his lineage or culture; it's more so that he brings his audience along for the journey, allowing us to watch and listen as he struggles to find balance and meaning in all this self-reflection. Others might call it overthinking; we call it art.
now that he's gone
there are wreaths and bouquets
choirs singing his praise
but i heard that he pushed you around
based my penmanship
off his, it's immaculate
but i heard that he pushed you around
heart gave its last pump
in a drive-in restaurant,
fresh empty nest, lived half a century
perused Leviticus
then lost all consciousness
does that absolve him of accountability?
no, I don't believe it no more
myth of the man you ignored
– "Myth," The Human Fly
Ultimately, Indy500 (part1) is a fleeting, yet endlessly alluring introduction to what promises to be a very busy year for The Human Fly. Its topics and themes are as thought-provoking as its music is immersive, making for an altogether alluring set of songs eager for repeat listens and welcome scrutiny. Family gatherings are about to get a lot more interesting for Robert Mathis, but at least he seems ready, willing, and able to give his full self to a heartfelt, sincere discussion of heritage, tradition, legacy, and identity.
Experience the full record via our exclusive stream, and peek inside The Human Fly's Indy500 (part1) EP with Atwood Magazine as Robert Mathis goes track-by-track through the EP's stirring music and lyrics!
:: Catch The Human Fly on tour now ::
2/18 – Makeout Reef, Albany NY
2/19 – Monkey House, Winooski VT
2/20 – In the West, New Brunswick NJ
2/22 – Easy Greasy, Harrisonburg VA
2/23 – Outback Snakehouse, Philadelphia PA
Stream: 'Indy500 (part 1)' – The Human Fly
:: Inside Indy500 (pt 1) ::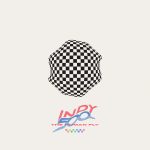 — —
Mymy
When thinking about an opening anecdote that could encapsulate the themes I wanted to explore for Indy500, the story behind Mymy made a lot of sense as a jumping off point. When my Grandma finally sold the house that my dad grew up in, I remember that final time that I visited being cast by this pallor of finality. My dad and I got up early to start the fourteen hour drive home and before we left, I wanted to visit my Grandpa's grave — he was buried in the church yard just a few hundred yards away. I never knew him but I'm named after him, which is something I've been reflecting on for as long as I've been aware of that.
In my head I had this grand vision of saying something profound to him at his burial site as this kind of closure, almost like a play, and when I finally got there I just stood there in silence trying not to break down. It was such a profound moment of failed expectations that's always stuck with me, and in a way it feels like all of the trauma I was trying to unpack in these songs seems to both contextualize and stem from that moment.
Trackstar
When I was living with Jack (one of the bandmates), he had just purchased a Roland TR-09 and I remember it just totally changing the way I thought about percussion — being able to physically visualize the breakdown of a beat was a huge deal. We would sit around our other bandmate Jenny's old apartment just building loops for hours. One of the first things I built on this was the loop that served as the backbone of this song, and everything else just kind of materialized very suddenly.
The song itself is about a huge fight my dad (whom I love very much) and I got in while driving to a train station, and I just got out and made the rest of the way on foot. I always come back to this incident because it was a moment I really considered how inescapable the impact of the people who raised you ends up being, no matter how different on paper you may be. It was hard to let go of comparing myself to the people I'm related to — it's a very proud family, so it constantly feels like a lot to live up to. I feel very lucky that I can look back on this as a moment of reflection rather than great pain.
73
This is a tough one. A few years back I was on the verge of a nervous breakdown, so I went back to my parents' house for a bit to recoup and get some medical affairs in order. I was pretty much required to get a full rundown of my family history with mental illness, and it was during this time that my dad told me for the first time that my Grandpa, whose name I share, was patient #73 during clinical trials for lithium. That really hit hard, thinking about how fragments of that exist in me.
The song recounts the drive away from independence back into their home — my parents had to come pick me up from Brooklyn, I could barely get out of bed. It was such a sedating experience to be humbled to that point, so we wanted the arrangement to match that feeling of floaty, near-numbness.
Interview1
There's this record called 'Asking/Bearing' by Lushloss, which is such a crucial influence for me. It's this beautiful piece of sparse electronic tracks broken up by interviews conducted by the artist. I just found that format to be so captivating and wildly effective at strengthening the substance of already great songs. The plan is to do an interview like this for all four parts of Indy500 — there's so much lore going on around this family that I feel it's really beneficial to have some of that background knowledge.
The person I'm speaking with is my Uncle Paul, who is someone I really love and respect. Not only is he one of the funniest people I know, he's also an incredible piano prodigy in the literal sense of the term. He was telling me this story where my Grandpa would tell him that once he was better than him, he'd give him his piano. By the time he was 6, the piano was his. He just has this magnetism about him that the people around him are always drawn to, so I figured he'd be a great first interviewee. The instrumental around the interview itself is also pretty inspired by his own works — there's this composition he wrote called 'Wednesday' that's maybe the most beautiful piece of music I've ever heard, and it's totally unreleased. Maybe that'll change someday?
Myth
This is one of the most complicated songs I've written for Indy500 content-wise. It's all about questioning the legacy of the person I'm named after, which is a healthy but difficult thing to do. Growing up I formulated this idealized version of my Grandpa, and as I got older I started to see the cracks in that image I had created. To be honest, I don't know if this song is entirely fair to him either. But I keep trying to tell myself that it's ok, that I'm allowed to feel mixed emotions about it and I don't have to have a definite answer.
The subject matter wasn't always the focus of this track — the riff to this song has been kicking around for years. I think I've got a demo on a hard drive somewhere that predates our last record, which came out in 2017. We never truly nailed it until now, and I'm glad we let this one incubate for as long as we did.
FWD: Devotion
I'm Jewish, but for some reason I subscribe to my Grandma's pastor's email listing with Bible verses. I never open them, so they just clutter my email inbox. But some part of me can't full on unsubscribe, like there's someone monitoring me or something. So that's where we're at when this song kicks off.
The track itself grapples with trying to fit in with a culture that you don't totally identify with — truth be told, I actually don't remember writing it very much. I like to think that my uncles, who play music together when they're all in the same place, are the backing band of this song and that they wrote it. That side of the family does a reunion every year and they always reserve a night for playing songs from the Real Book and all that. When we were growing up, the kids would usually have to get up and do a solo with whatever instrument they were playing, and there was this weird competitive nature to it. My cousin has this joke that out of all the things we could have been made to be competitive about, this was like the lamest one they could have picked. And I always felt so inferior in those moments because they could just look at chords on a chart and just play a song they'd never played before.
— —
Stream: 'Indy500 (part 1)' – The Human Flyx
— — — —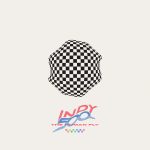 ? © Hayden Sitomer
:: Stream The Human Fly ::
---